Have you walked through the MouseGear store in Epcot lately? You can spot several cool Hidden Mickeys outside and inside the store, but what about this image? These round gears of different sizes appear along the upper wall of the room nearest the entrance/exit doors that face World Showcase. Any Hidden Mickeys here? (Thanks to Michael Scibetta).

As you know, new Hidden Mickeys materialize, and established ones are Lost, on a continual basis. I have learned to accept the fact that (sad to say) good images will go away from time to time – like the wonderful ones in The Great Movie Ride. Here's a few more Lost images:
The classic Mickey etched in cement in the walkway outside The Mara Restaurant at Jambo House, Disney's Animal Kingdom Lodge, has been disfigured – probably because of landscaping work. You can make out the lower parts of the "head" and left "ear" in the middle of the photo, in the shadows.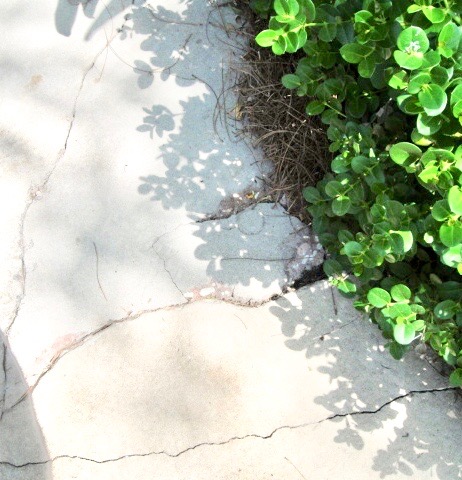 The wall clock Hidden Mickey behind the counter at Leaping Horse Libations Bar at the BoardWalk Resort pool is no longer. The current clock contains no compelling Hidden Mickeys.

A small gold classic Mickey on the frame of a painting hanging on a wall just inside the entrance (nearest the elevators) to the Marketplace shop in the Beach Club Resort has disappeared. The painting was removed and a generic resort sign, without any Hidden Mickeys, now occupies the space.