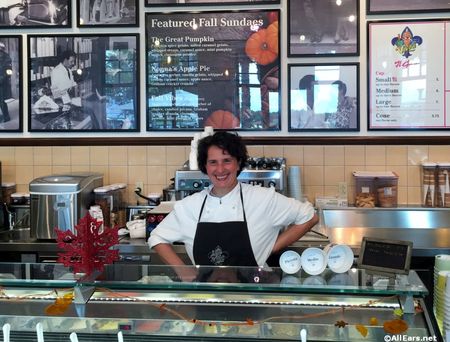 Did you know you can get real Italian Gelato in Disney Springs?? Well, you can and it's wonderful!
Vivoli Gelato is located in The Landing section of Disney Springs, diagonally across from the Hangar Bar. You may not have even realized it is there because the building and signage is understated. However, bright orange tables and chairs recently have been added outside for guests to relax and enjoy their Italian goodies.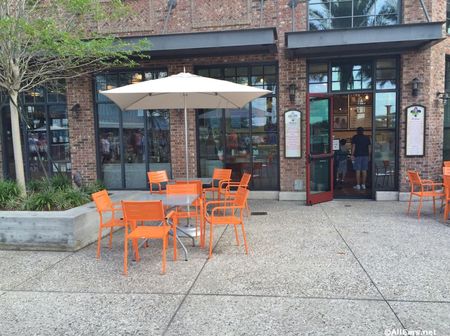 Founded in 1932 by Raphael and his two brothers, Vivoli Gelateria started out as a dairy. At that time, it was not easy to find raw materials such as milk, eggs and sugar, and there were no gelato machines and freezers. After World War II, technology enabled the brothers to follow their passion and produce gelato every day —- a far cry from the early recipes that relied on barrels filled with ice and snow from the nearby mountains to keep their concoctions frozen.
Silvana Vivoli, the granddaughter of Raphael Vivoli, one of the company's founders, was recently at the Vivoli Gelato to introduce four new fall flavors: Tiramisu, Apple Pie, Pecan, and Pumpkin.
It was clear at the start that Silvana Vivoli is quite passionate about her family business. She stressed to us how important it has been to remain dedicated to creating pure gelati and sorbetti with fresh, high quality ingredients and family crafted recipes. There is nothing artificial! The store uses local and seasonal products, with cocoa powder, hazelnut and pistachio imported from Italy.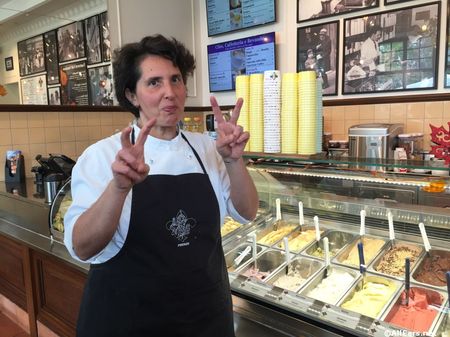 As you peruse the showcase of gelatos you will notice both white and blue spoons. The blue spoons represent items that are vegan.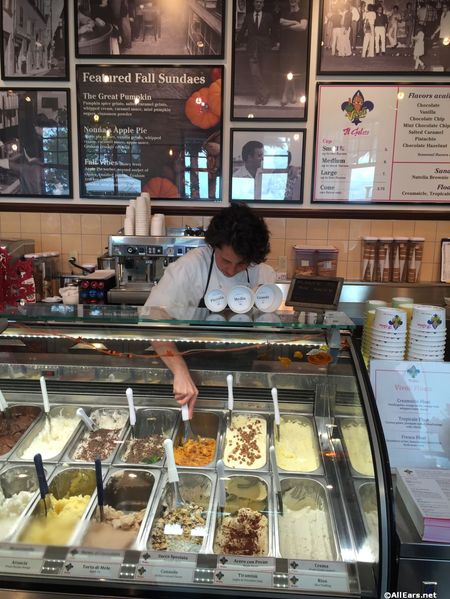 I had observed while in Italy that some gelato stores (and also those in the U.S.) have mounds of gelato in their showcases and in others, the gelato is flat. She explained it has a lot to do with temperature and quality. "If you see big mountains, no," she said. If the colors are flashy, no again. "Most people are attracted by bright color and form, but that is gelato you should stay away from." This was the same advice my Italian Street Food Guide gave us in Rome.
You will also find an assortment of pastries at Vivoli Gelato. These are made by Chef Vincenzo, the pastry chef at Tutto Italia at the Italy Pavilion in EPCOT.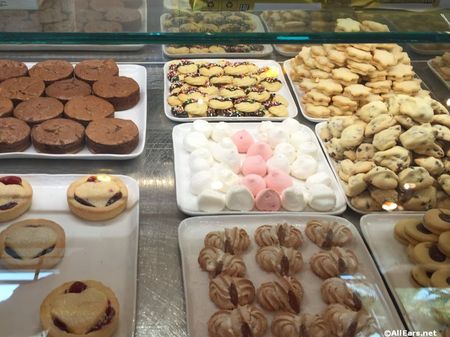 Stop by Vivoli Gelato on your next visit to Disney Springs. You can even ask for a sample spoon of the gelato or sorbet.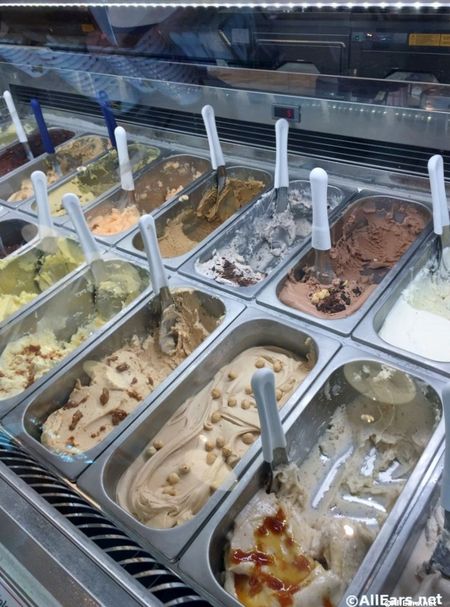 DISCLAIMER: I was invited to Vivoli Gelato to sample the fall flavors and meet Silvana. This did not affect this blog; my opinions are my own. In fact, after spending time in Italy last year, I got to enjoy the real Italian Gelato and this is it!