A quick story before we get to the photos. I was at Epcot and as I started crossing from Club Cool towards the Mexico pavilion, I thought about the Segway tours they offer. Then a group on a Segway tour went driving by me. Weeiiird. My next instant thought was, wouldn't it be funny if there was a parade out of nowhere? Guess what? A marching band came from the opposite side of World Showcase and towards me. Actually, the tour group had to divert left of the band. It was such a strange and funny moment. Next time I'm going to think about Tarzan and rain and cross my fingers.
It's a bright sunshiny day and you're taking photos of the family. It's a partially cloudy day and you're photographing friends in the shade. In either scenario, lighting is a key factor in having a great photo to frame rather than a snapshot that you won't bother printing. An easy fix to those dark faces and raccoon eyes is fill-flash.
When shooting outdoors in sunlight, point and shoot cameras, for the most part, will not fire the flash. Those with advanced built-in software might fire the flash but the odds of a micro chip being smarter than a photographer all the time is zilch.
You'll want to override the camera by selecting a mode that will let you turn on the flash. Any camera with Manual, Aperture Priority, Shutterspeed Priority, and Program will let you. Other possible modes are Portrait, Indoor Party, Smart Shutter, and Face Recognition. You will need to consult your camera's manual to know for sure.
I used my CanonPowerShot SX30 IS set to Program without flash.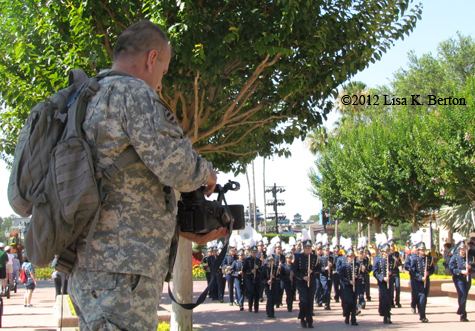 Then, I popped up my flash and tried again. The darker portions of the above photo opened up nicely without losing detail. Using a flash also eliminates the blue hue cameras record of shaded areas.

Keep up with me thru Facebook.