Most of my Character Interaction at Walt Disney World these days are with my camera. In all the parks you will find willing Disney characters who will pose for your camera. Some you have to wait in line for while others will walk right up to you. In the case of a new Citizen of Hollywood character named Ben Appetit, he will want to sell you one of his pies for $3.14 (get it?). I truly enjoyed his salesmanship and pose. I told him I would send him a copy for his pie brochure.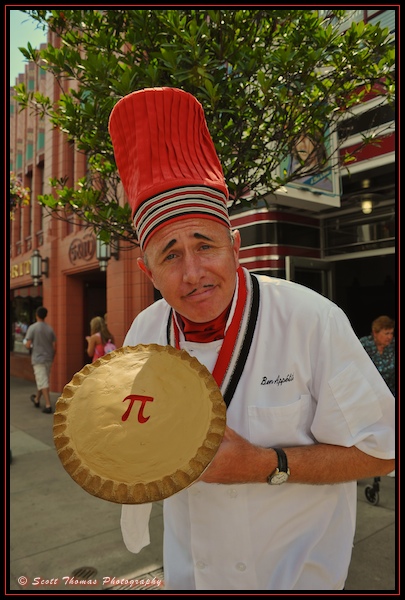 Citizen of Hollywood Ben Appetit selling his pies in Disney's Hollywood Studiosl.
Nikon D700/28-300VR, 1/250s, f/8, ISO 200, EV 0, 32mm focal length.
Lisa will be here on Thursday with her Disney Pic of Week on Character Interaction.