Where in the Magic Kingdom can you find a reference to former First Lady Barbara Bush?
If you answered "Hall of Presidents," you'd be wrong. However, the title of this blog should have been a clue. You see, a rose has been named for Barbara Bush and it can be found in the Plaza Rose Garden located on The Hub of the Magic Kingdom.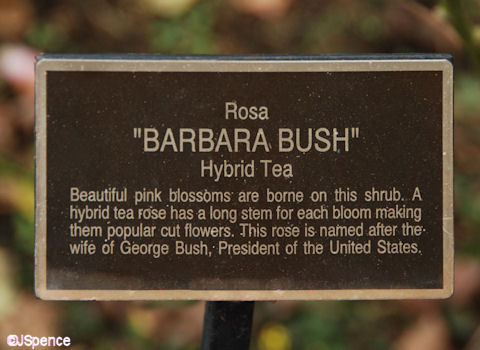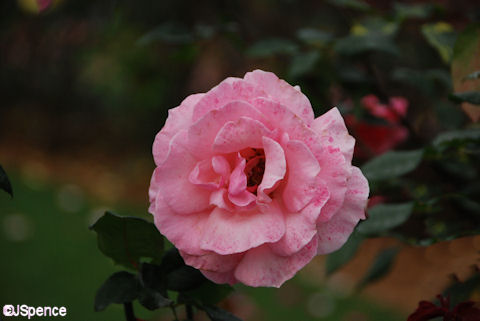 The Plaza Rose Garden is an often overlooked spot by guests, and this is a shame. There are few areas at Walt Disney World as lovely. Located on a winding pathway that meanders between the Tomorrowland entrance and a walkway leading to Fantasyland, this area is filled with hundreds of rose bushes and dozens of varieties. So beautiful is this spot that the All-American Rose Selections group awarded this park the Public Rose Garden Award in 1985.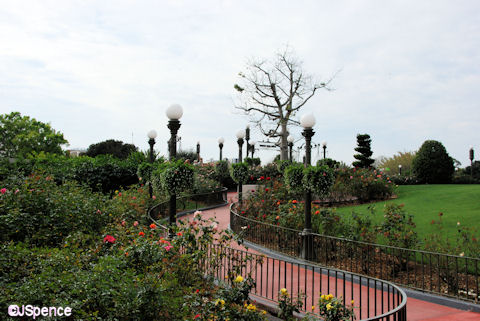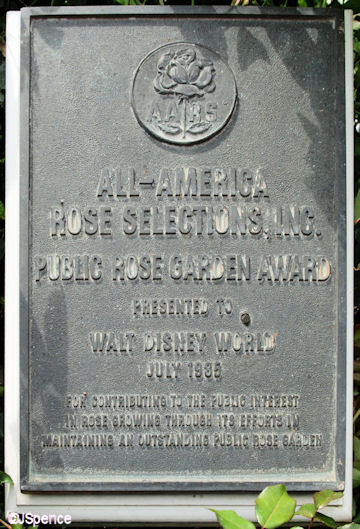 Here are few pictures I snapped in February (2012).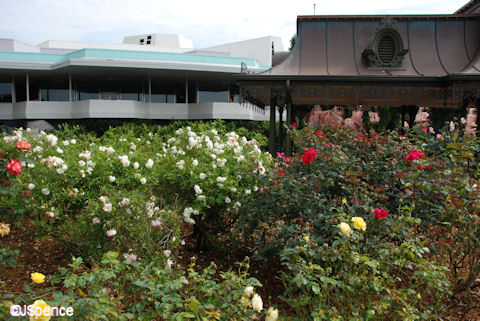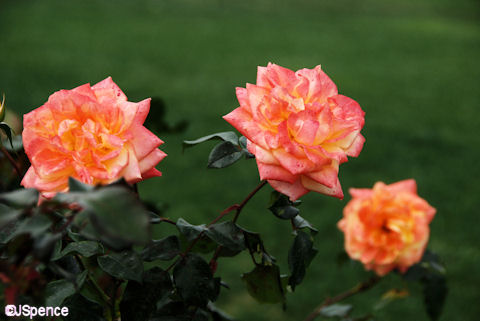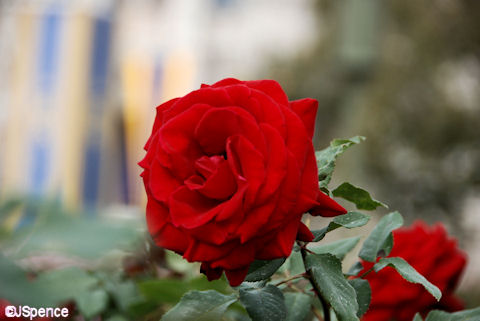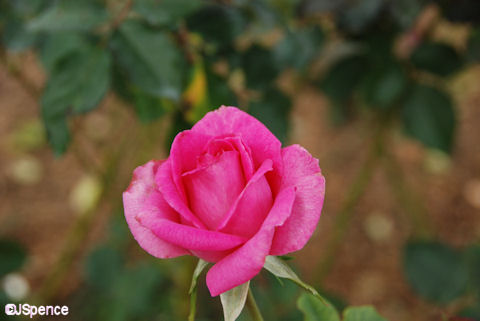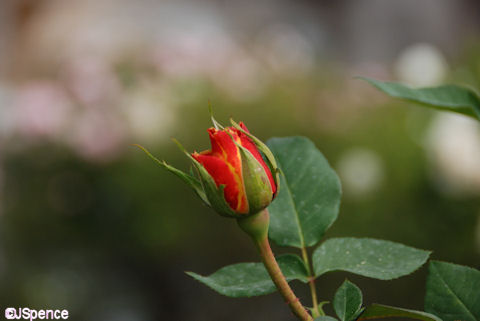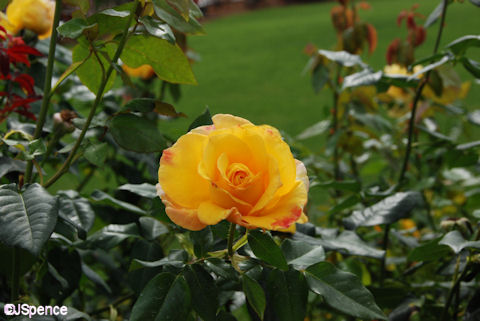 Some very artistic photographs of roses and Cinderella Castle can be taken from the pathway. Try crouching down to maximize your shot.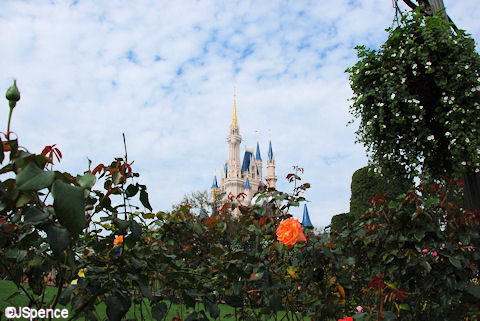 At the entrance to the Plaza Rose Garden, a Disney photographer is usually on hand to take your picture. He will be more than happy to snap a photo using his professional equipment or your own camera. Here is a shot of me posing with Cinderella Castle in the background.
In this same area is perhaps the most famous topiaries of all. This is another fantastic photo op.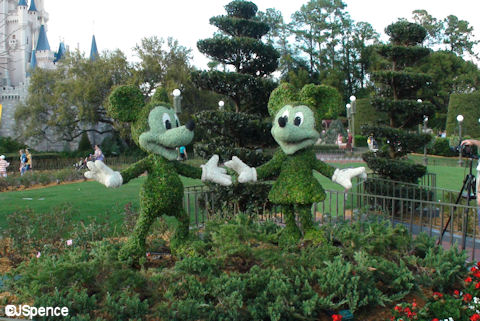 The pavilion, located along the path, is the former queue and boarding area for the Swan Boats. This is a perfect spot to sit, relax, and unwind.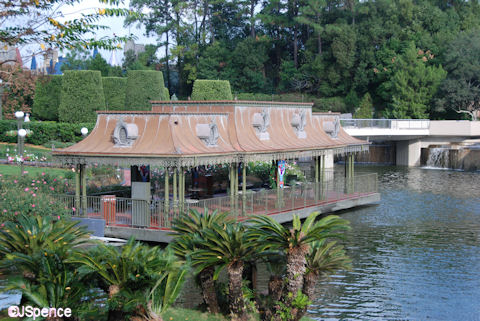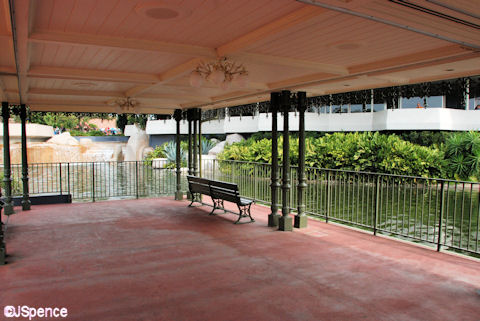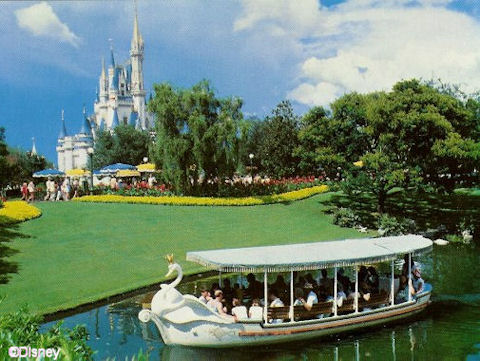 The Plaza Swan Boats operated seasonally from May 20, 1974 to August 1983. The attraction required a D ticket. The ride lasted 17 minutes and each vessel held 26 passengers. The boats took guests on a leisurely trip around The Hub and even circled Swiss Family Treehouse. The attraction was discontinued for a variety of reasons – money, upkeep, and a changing public attitude. As other Disney attractions were added to the Magic Kingdom, "modern" guests found the Swan Boats to be a little too slow paced for their taste.
A similar attitude killed the Discovery River Boats (April 22, 1998 to August 21, 1999) that once circled Safari Village (now Discovery Island) at Disney's Animal Kingdom. Disney made several attempts to spice up this relaxed ride, but guests complained there was nothing to see along the way and they were bored.
The Plaza Rose Garden will never compete with the likes of Space Mountain and the Haunted Mansion, but it is a wonderful escape from the frenzied atmosphere of the rest of the Magic Kingdom. On your next trip, take 10 minutes and stroll through this garden. Take the time to stop and smell the roses. You'll be glad you did.
I once heard a proverb which said, "You can be sad that rose bushes have thorns, or you can be happy that thorn bushes have roses."