It'd be so fantasically cool if the Test Track cars were DeLoreans that shot up to 88mph. Seriously, who's with me on this? I know, Back to the Future isn't a Disney movie but a child of the 80's can dream.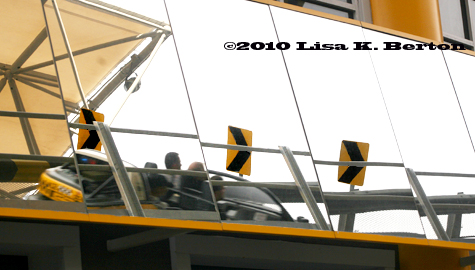 Canon EOS 30D, Canon 75-300mm USM, ISO 640, f8 1/500
My entry for Disney Pic of the Week – Future World.