This was Challenge #75:


And here's the answer:


Copyright © 2007 Barrie Brewer, Nikon D50, 18-200VR, 1/320s shutter, f/9
Before its closure in 2004, the Wonders of Life pavilion in Epcot was home to such attractions as Body Wars and Cranium Command. Its other exhibits were all related to life and health. Now this golden domed pavilion is used for special events. I'd love to see it brought back and updated. There's so much that could be done with this pavilion to get kids interested in health and fitness.
Jenny Leek was the first to send in the correct answer for the challenge! Congratulations to Jenny and all the readers who got the answer right: Alex Weld, Alicia Henderson, Amy Miller, Amy Sapp, Andrew Bentz, Andrew Michuda, Anjanette Tournillon, Ann Fowler, Anne Hainsworth, Aruna, Ashley Pizzino, Austin O'blenis, Barbie Lawless, Becky Terjung, Belicia Dawson, Blair Howard, Bob Patterson, Bonnie Smith, Brandy White, Brian Eagen, Brian Haas, Brian Yesutis, Brianne F, Bruce Arnold, Bruce Dormuth, Bruce Lawson, Cara Richards, Carla Leger, Charrissa Lin, Cheri Palmisano, Chris And Alison, Chris Hall, Chris Masse, Christina , Cody Catherine Peterson, Craig Canady, Dan Mangini, Dan Owens, Daniel Meagher, Daniel Record, Danielle Destefano, Danusia Rogacki, Dave Carriere, Dave Cole, David Caffey, David Coates, David Tarbet, Densie Cayz , Derek Carty, Diane Cripps, Douglas Mcknight, Ed Aleszczyk, Ed Nawrocki, Elizabeth Scarborough, Eric Hoffman, Erica Andrews, Gary E Genteman, Gary Lindros, Hayley Lawson, Heather Coursen, Hillary W, Holley Blyler, Hollie Hinton, Howard Schreiber, Jacque Schmidt, James Berry, Jamie Kelly, Jamie Poynton, Jaron Goldberg, Jeff Blank, Jeffrey Dunne, Jen Cerce, Jen Cox, Jennifer Bogdan, Jennifer Haas, Jennifer Kaufman, Jennifer Schwing, Jennifer Tremley, Jerry Marceau, Jessica Reed, Joanne O'brien, Joe Jennings, John Dupre, Jonathan Thomas, Joseph F. Tempel, Joyanne Johnston, Joyce Tofflemire, Judy Koslowski, Julie Wickware, Justin, Karen Schlumpf, Katarina Whitmarsh, Kathy Berry, Kris Nixon , Krista Penno, Kristen Gainey, Kye Layton, Leslie Dameron, Linda Mac, Lisa Hoffman, Luis Rodriguez, Lynn Barber, Marc Silverman, Marie Phillips, Mary Jean Kanacel, Michael Joel Gainey, Michael Pyle, Michele Delorenzo, Michele Shea , Mickey Eckert, Mike Malampy, Mike Venere, Nancie Lymer, Nancy Mclaughlin, Nick Straka, Noreen Rachuba, Patrick Albrecht, Paul Cooper, Paul Moody, Paula Lorenzo, Peggy Saeger , Rich, Richard Nussbaum, Richard Tritschler, Richard Uhler, Rick Hemsley, Rick Shea, Ron Renz, Sabrina Bogart, Santiago (james), Sara M. Moore, Sarah, Sarah Smee, Scott Cullen, Scott Khachadourian, Scott Otis, Shane Stack, Sharon Dale, Sharon Pierce, Sherry Klinefelter, Stephanie Servaites, Stephanie Visco, Stephen Martin, Stuart Hale, Susan Thompson, Sydney Chambers, Terri Howard, Theresa Rucando, Tim Rachuba, Tim Wingfield, Tina Benco , Tricia Noble, Vickie Scioneaux, Vincent Maltese, Wendy Markwood, Wendy Snelgrove, Will Bennett, Willie Tople and Zachary Walzer. Each of you will be entered in the March winners' drawing.
_______________________________________________________________________
Challenge #76: Where in the world is this?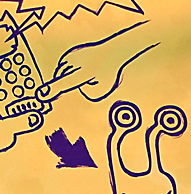 Do you know? Do you have a guess? Send in your answer, before the end of the day on Thursday, March 12, by clicking on the button below. Please do not post answers using the Comment link at the bottom of this post.


_______________________________________________________________________
Everyone who sends in a correct answer to a Where in the World Challenge this month will be entered in a drawing at the end of the month for some special AllEars® goodies and a cool Disney book!