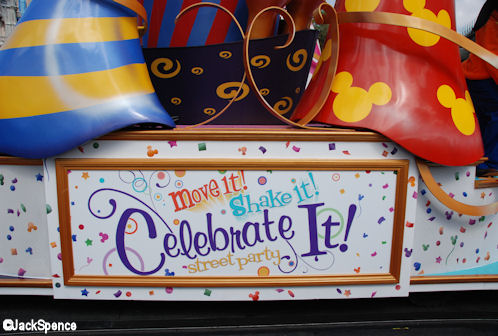 In keeping with this year's new "Celebrate Today" theme, the Magic Kingdom kicks off a new show/parade on February 13 titled "Move It! Shake It! Celebrate It!" This high energy event starts near the Fire Station on Main Street and moves its way up to The Hub. Five brightly colored floats adorned with your favorite characters and dozens of dancers enthusiastically sing and dance while encouraging those lining the street to get involved. Even the "crowd control" cast members clap their hands and promote a festive atmosphere.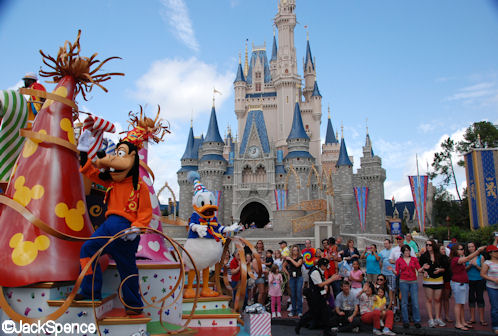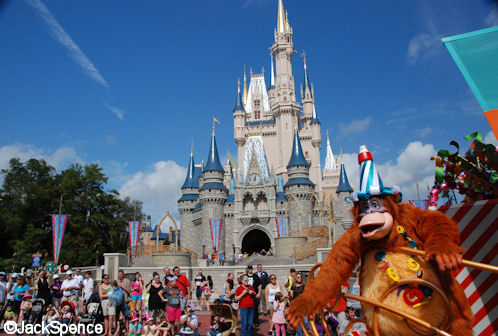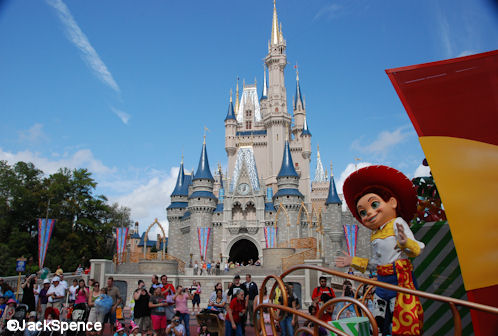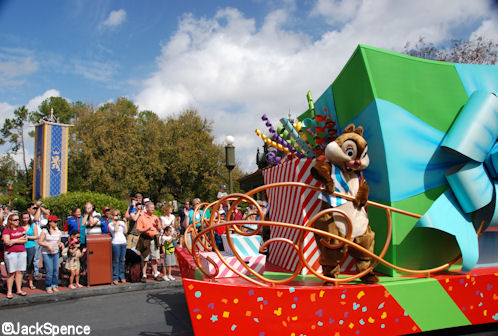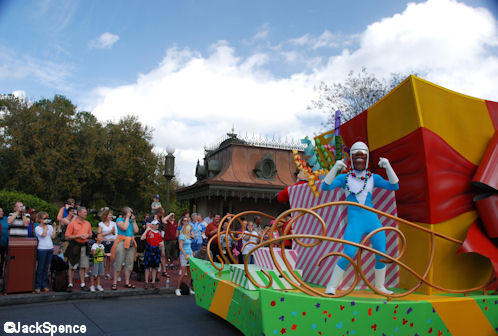 When the procession reaches The Hub, it encircles this area and comes to a stop. It's then that the merriment really begins. A DJ on the first float introduces the featured characters on the other four floats. In turn, each pops up from a gift-wrapped present and says a few words. When the introductions are over, a number of dancers and characters take to the street and party up a storm.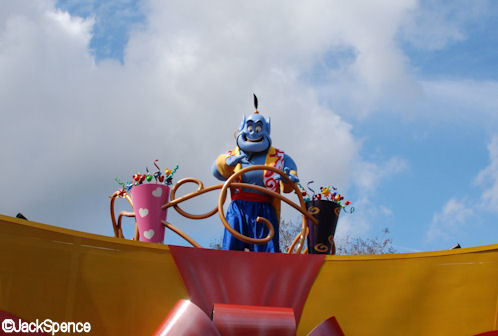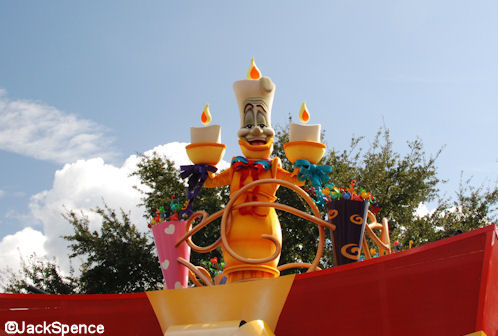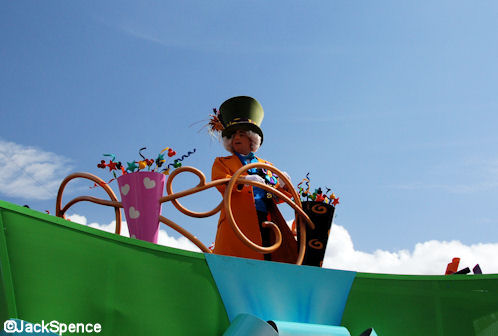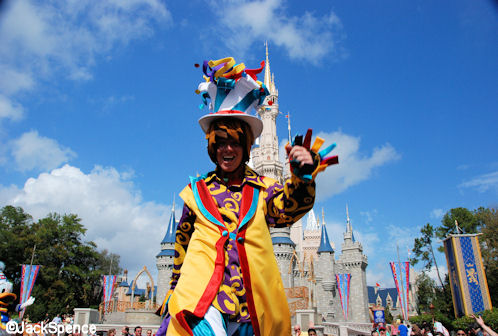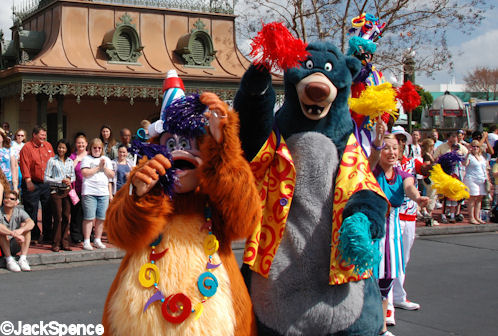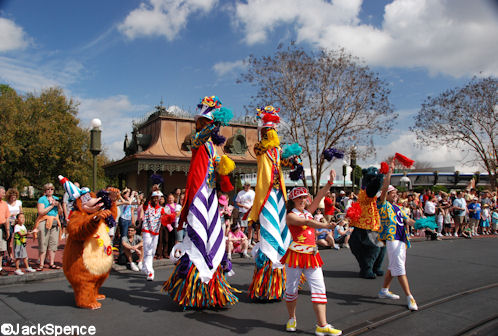 Eventually, the audience is invited to join in the fun and encouraged to come out into the street and kick up their heels. At first the crowd is hesitant, but by the time the conga line begins, the street is full of dancing fools.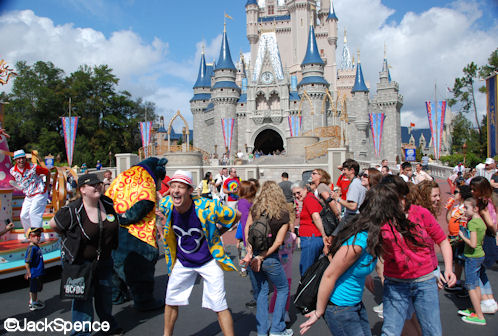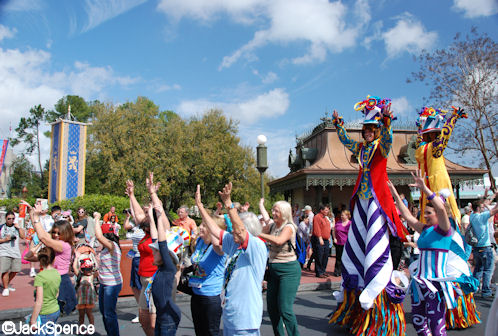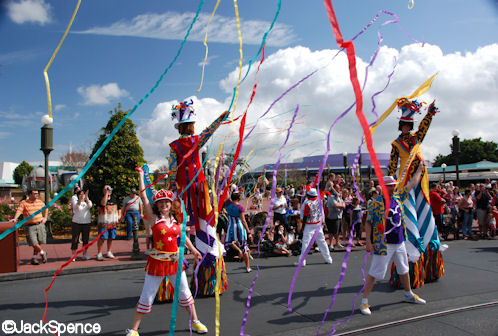 The "dance party" takes between 10-15 minutes. When it's done, the procession moves back down Main Street and disappears backstage. Although a good time can be had by watching the parade along Main Street, the real fun takes place at The Hub. And if you're goal is to see the characters, the 3 o'clock parade is a better bet. But if you like to dance and party, this show is for you. Check your information guide for times.