Frontierland can be divided into two sections, the town of Thunder Mesa, and the more rural, backwoods section. In my previous blog I discussed Thunder Mesa. Here I will talk about the outskirts of town.
Let's start with the Pocahontas Indian Village. This is a children's play area with a Native American theme. Kids can enjoy slides, swings, and other contraptions while their parents take a breather on one of the benches.
In the early years of EuroDisneyland, canoes plied the Rivers of the Far West and this was the loading area. When the canoes were retired, this section of Frontierland was transformed into a playground.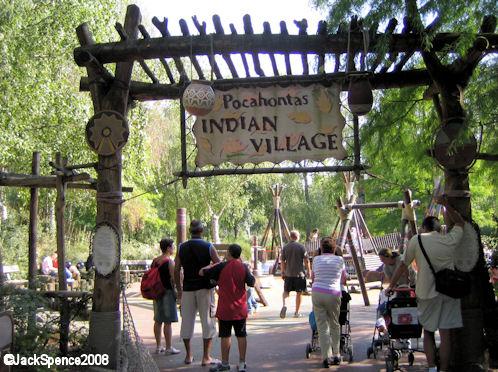 Nearby you'll find the Pueblo Trading Post. This is primarily a children's shop selling western themed goods and Winnie the Pooh merchandise.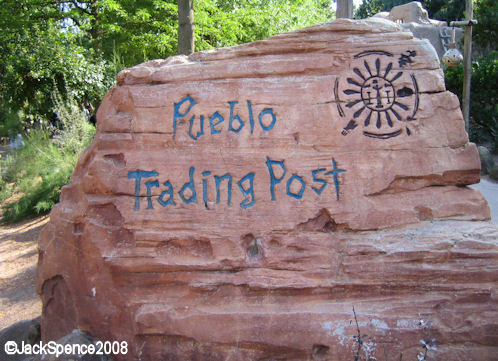 Remember the Keel Boats? Well, they're still sailing at Disneyland Paris, if only seasonally. The attraction is called the "River Rogue Keelboats" and they cruise the Rivers of the Far West in two boats, the Coyote or Raccoon. I'll be discussing the sights along the Rivers of the Far West in my next blog.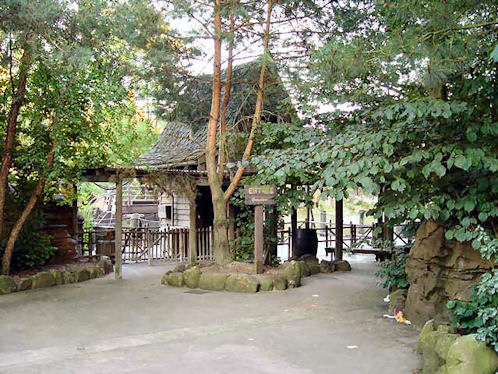 Cottonwood Creek Ranch can be found at the far end of Frontierland. Like all ranches and farms of the era, a big red barn was essential, and in this version we find the Cowboy Cookout Barbeque. This counter service restaurant serves barbecued chicken, ribs, and hamburgers. Live country music can be heard here and many of the performers are from America.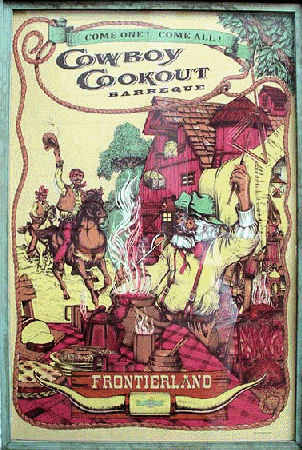 What ranch would be complete without a windmill?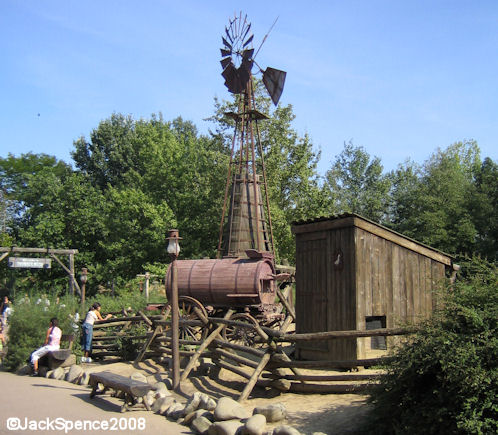 In 2005, kids could enjoy a petting farm called Critter Corral. But I understand this area has been closed and a new attraction, Woody's Roundup Village has opened.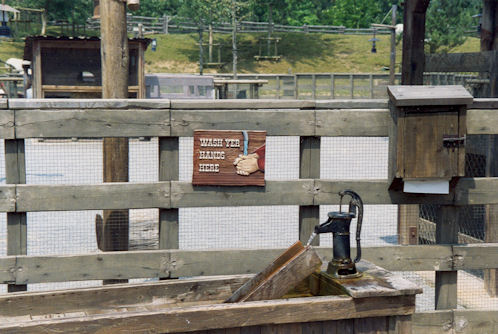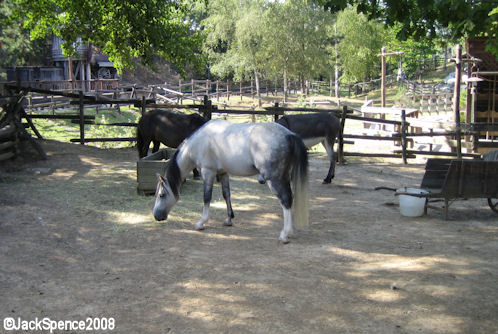 The Frontierland Train Depot can be found at the far end of Frontierland. This station is almost an exact copy of the original Frontierland Station at Disneyland California which was retired in 1966 to make room for the New Orleans Station.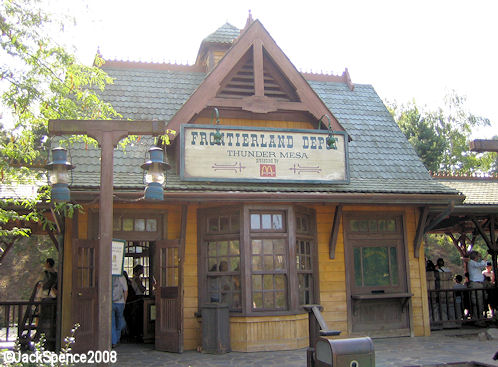 Also located in the backcountry of Frontierland is the Chaparral Theater. When I was here in 2005, "The Tarzan Encounter" was playing (and I believe it still is). This is a 30-minute, high energy show chronicling the tale of Tarzan with songs and acrobatics.
I know what you're thinking, what does Tarzan have to do with the Old West? Beats me. It makes as much since as Tarzan and Nemo performing in Dinoland U.S.A. at the Animal Kingdom. When EuroDisneyland opened, "Pocahontas: Le Spectacle" was showing at the Chaparral Theater. This makes a lot more sense.
This theater also plays host to Mickey's Winter Wonderland during the holidays.
Note, seating is on hard wooden benches with no backs.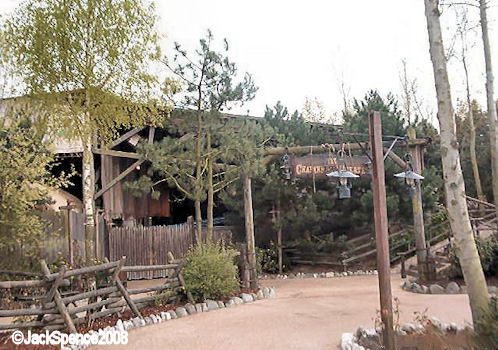 In my next blog I will be discussing Big Thunder Mountain, and the riverboats.