Friday continued…..
Tod and Sue accompanied me around the Magic Kingdom as I took photos and got menus. I ran into David, the Cast Member I had met earlier at Peter Pan. He was very nice and made me smile in Neverland, so I made a point to stop and chat with him as his duties changed to trash pickup.
When we reached Tomorrowland we decide to ride the TTA. As we exited I saw PUSH the talking trash can for the first time ever. I know the photo isn't the greatest, but when was the last time you tried to photograph a moving trash can LOL.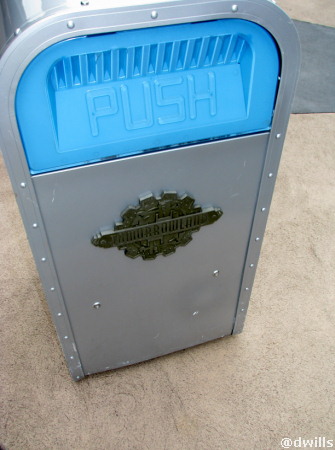 We then went into the Laugh Floor Comedy Club. Tod and Sue had not seen it before and my only time was during the soft opening. It certainly has gotten better since my first visit back in January. Tod and Sue both enjoyed it; Sue said it was a strong "C" ticket attraction and Tod felt it was between a "C" and "D" ticket.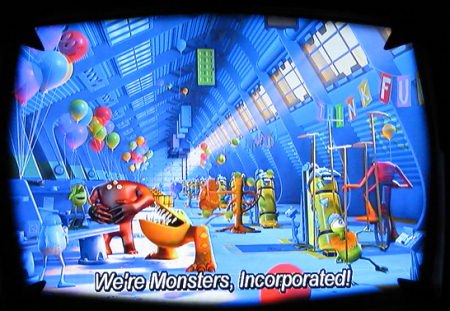 All too soon it was time for me to head off and say goodbye to Tod and Sue. As I arrived at the Polynesian, I hit the "trifecta" by seeing all 4 hosts of WDW Today podcast, Mike, Matt, Len and Mike. We, along with Beci from MEI and MouseFanTravel enjoyed lunch at the Kona Cafe.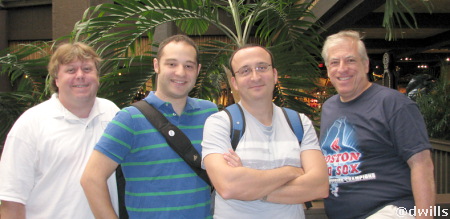 After lunch I went over to Pleasure Island to get my ticket for Saturday night's Tower of Terror Race Party. It was like a homecoming seeing so many familiar faces and friends! One of the first people I saw was Masayo, my friend from Japan. She introduced me to her friend Nozomi.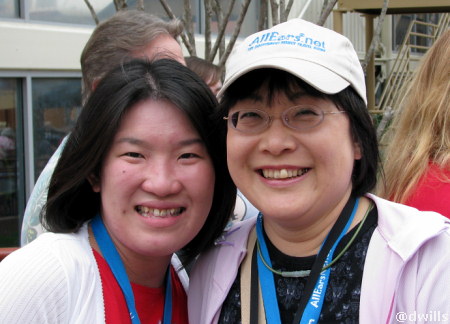 The inside of Motions was quite crowded with folks not only getting the TOT party tickets, but also their race packets! It was here I met up with All Ears team member, Linda Mac.
Outside, I found some of my friends from Tagrel.com. Many of them are participating in the race Saturday evening!
Linda Mac and I wandering into the Marketplace area with Masayo and Nozomi and did a little shopping. We walked right past the new construction site of TRex, the themed restaurant opening next year at Downtown Disney.
I headed back to Port Orleans to get some rest before heading out to Epcot for the evening. Unfortunately, I was much more tired that I thought and had to cancel my plans to nosh around the world with AllEars team member Laura Gilbreath and her husband, Lee. 🙁
I grabbed some dinner at the food court and called it a night.
Coming on Saturday – Ft. Wilderness Segway Tour and Tower of Terror Race Party.