I awoke bright and early this morning, ready to head over to the Magic Kingdom! I was very excited about seeing the newly rehabbed Haunted Mansion.
The early morning is always pretty, even if it is very cloudy! This is the pool in the Arcadian Section of Port Orleans Riverside.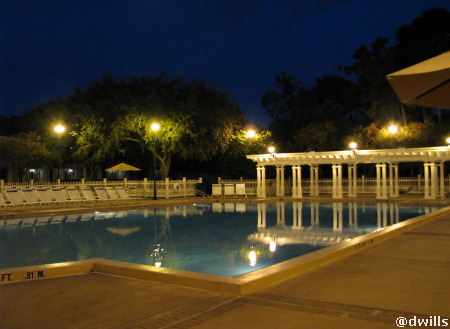 And as I made my way to the food court, I had to stop and take this photo….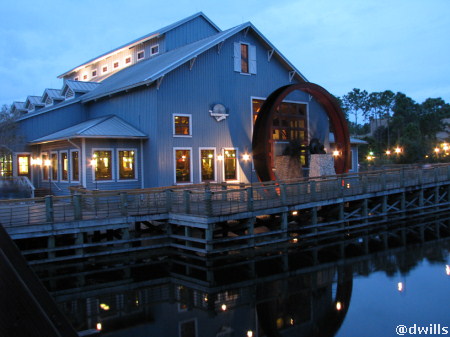 After a ham and cheese omelet at the Riverside Mill I made my way to the Magic Kingdom via the Dolphin.
You'll find the entrance to the Dolphin (street side) under construction and walled off. You must head left past the regular entrance to get to the temporary entrance in the convention center. The actual doors are being totally removed and new sliding doors installed in their place. One Cast member told me it would be finished in December, the other said it would be 3-4 months.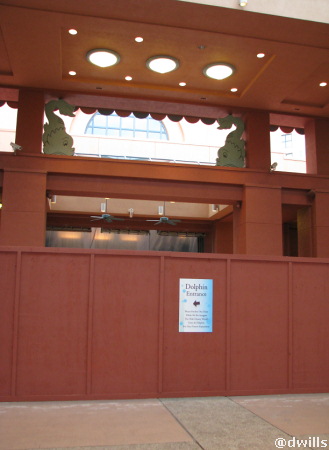 As I walked into the Magic Kingdom, I saw Chicken Little and Pinocchio in front of City Hall posing for photographs. Walking down Main Street, several Cast Members were welcoming guests with Mickey Gloves.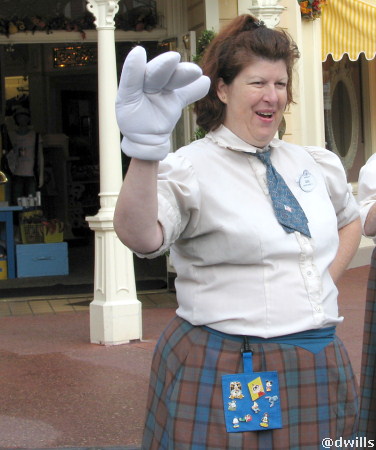 I barely walked a few steps and there was the Mayor of Main Street greeting guests as they began their day. He was kind enough to stop and catch a photo with me.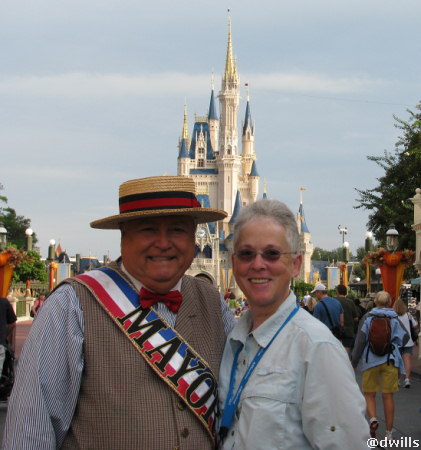 The Magic Kingdom really was decked out in fall / Halloween decorations.
The lands weren't yet opened and instead of standing at the rope drop, I hung back on Main Street to enjoy the atmosphere. I was quite surprised when I found an empty Frontierland about 9:15 this morning
First stop was Big Thunder Mountain Railroad, which reopened yesterday after a month long rehab. While there are no "new" effects or scenes (according to the Cast Members) there were some general enhancements to the scenery as well as upgraded audio! It was as Wild a Ride as always!
Soon it was time to meet my friends Tod and Sue from Michigan. I've known them over 9 years and have spent many a great vacation with them. We rode the Haunted Mansion together, not once but twice. We were all excited about the changes to the Mansion. Kudos to the Imagineers and all who were involved in this upgrade! The changes are numerous, so you may want to ride a couple times, as we did. Definitely back on the must see each trip list!
To be continued…Friday Part 2