My trip Thursday night started off a little iffy. Planes were very delayed due to weather in other areas. My 7:15pm flight didn't leave until 11pm! Meaning I wasn't in my room until 2:00am. Not a great way to start off a jam packed 4 day trip.
Things quickly changed for the better and it's been an amazing time thus far.
First things first…. we were up bright and early yesterday morning and headed into Epcot. I had the pleasure of meeing Officer Dave, a security guard at Epcot's International Gateway. Dave has a great voice and sang me a couple short tunes. It certainly started my day smiling! I saw him again this morning and also this afternoon…. and requested a tune and he gladly complied. Dave told me someone put a video of him on UTube.. if I find it, I'll post a link!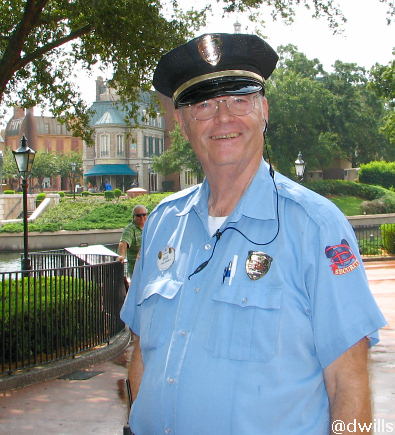 I made my way over to the Wonders of Life building where the Festival Center is located this year. Unfortunatly, my arrival at 10:40am was not early enough to be seated in the first wine pairing of the day.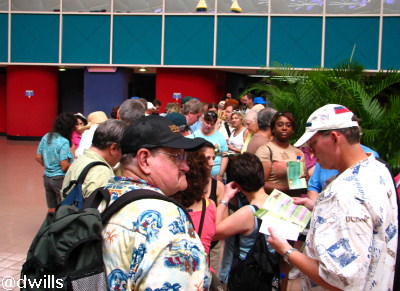 Once I knew for sure I was shut out of the wine seminar, I began browsing the shop. There is a fair amount of Food and Wine Festival logo merchandise.
T-Shirt for $19.95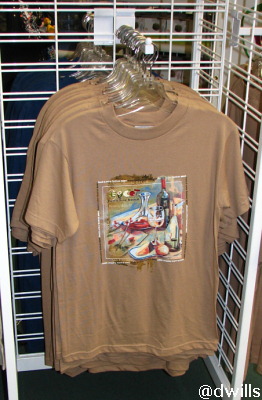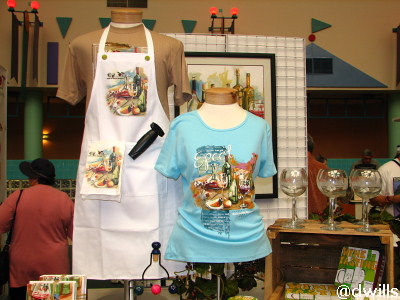 Chef Mickey Plush for $9.95