When I was at the Disneyland Resort last weekend, I noticed that a number of shops and restaurants are featuring special treats for the fall season. Some of them are rather cute and clever, so I thought I'd share.
The Blue Ribbon Bakery at Disneyland and Baker's Field Bakery at California Adventure are both featuring these cute Mickey pumpkin muffins and cookies.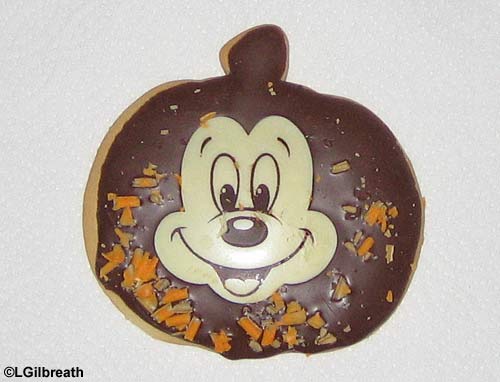 I found the Mickey pumpkin cheesecake at Plaza Inn and the Pacific Wharf Cafe.
These candy corn cookies (candy-coated, of course!) and pumpkin sugar cookies were at the candy counter in Greetings From California.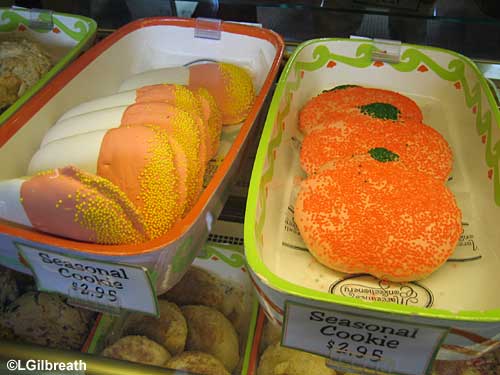 The French Market, the restaurant located closest to Haunted Mansion Holiday, offers several creative desserts with the attraction's theme – like Jack (Skellington)-in-the-box chocolate cake.
And several different desserts served in Zero's food bowl – from a selection of fresh fruit to a piece of blueberry or strawberry cheesecake decorated with your favorite trio of hitchhiking ghosts!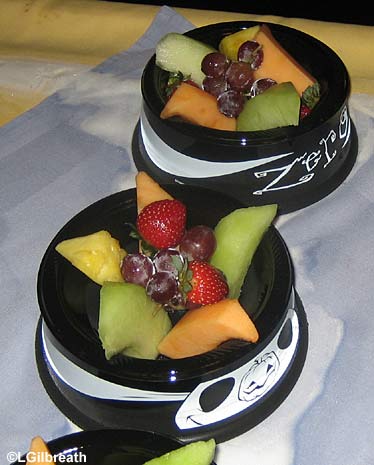 They almost look too good to eat! (Notice I said "almost…" 🙂 )