For months, something pretty spooky haunted World Showcase Lagoon in EPCOT.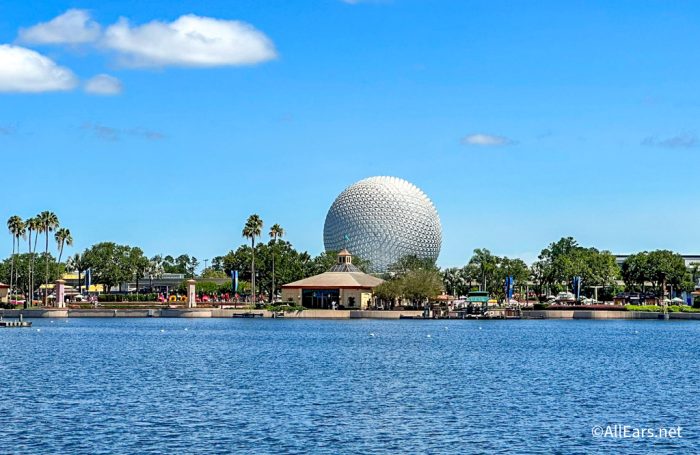 Yep, we're talking about the taco barges. (Sorry, we didn't mean to trigger any scary thoughts or controversy by bringing up the past.) The barges, which allowed for the "Harmonious" show to take place each night, were often a touchy subject. Many visitors felt that these barges blocked the otherwise gorgeous view of World Showcase Lagoon. Back in April, "Harmonious" went away and "EPCOT Forever" returned, rendering the barges useless. One by one, we've watched the barges disappear, and Disney fans rejoiced.
Now, though, we've spotted something in World Showcase Lagoon that's bringing back memories. We spotted a crane and lots of other equipment out in the water! Now, the last time we saw a crane out there, those barges showed up soon after. We can't help but feel a little nervous to see them there again.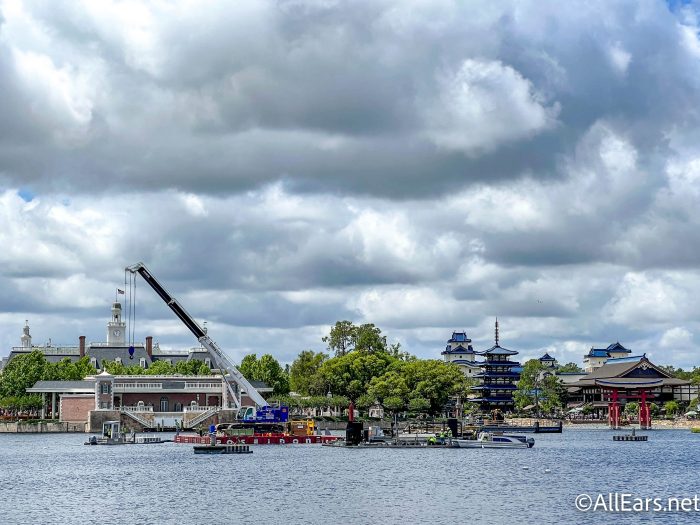 Don't panic, though — this could mean a lot of things. It doesn't necessarily mean more barges are arriving! We spoke with a Cast Member who assured us that the equipment is meant to assist in the removal of the underwater pieces of the barges that were left behind. They could also be preparing for the next nighttime spectacular at EPCOT!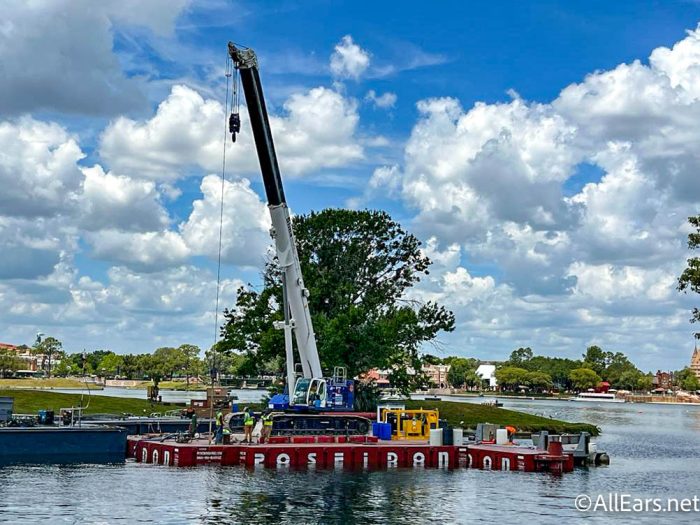 As far the nighttime spectacular goes, we know that EPCOT will boast a new fireworks show for Disney100 beginning sometime in late 2023. Until then, though, we have "EPCOT Forever!"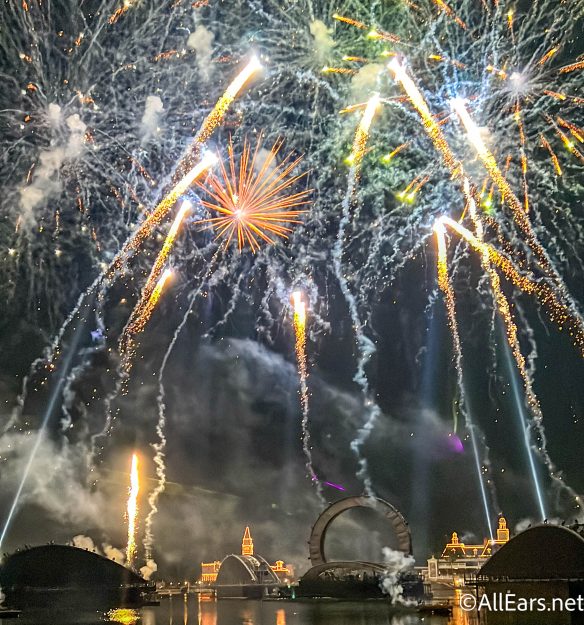 While we're on the subject of EPCOT, if you're looking for some outfit inspiration, check out our EPCOT park outfit idea — it's perfect for a walk around the World Showcase!
We'll continue to keep you updated with any and all Disney news, so make sure to follow along for more.
Are you happy the barges are gone? Let us know in the comments!