In case you missed the big announcement, TRON Lightcycle / Run is opening sooner than you think!
We've spotted all the new merchandise you can grab inspired by the ride, and have already put together everything you need to know about riding this new attraction. While its official opening date isn't until April 4th, you can start riding this ride as early as tomorrow!
That's right, starting tomorrow, March 20th, you can start riding TRON Lightcycle / Run during its soft opening! This will take place through April 2nd, and then the ride will officially open on April 4th.
You can get your spot in line by joining the virtual queue at 7AM from anywhere or at 1PM inside Magic Kingdom — all you need is a Magic Kingdom park pass. You'll also be able to purchase an Individual Attraction Selection. This will be the same way you can ride once it officially opens on April 4th as well. The ride will not have a standby line at this time.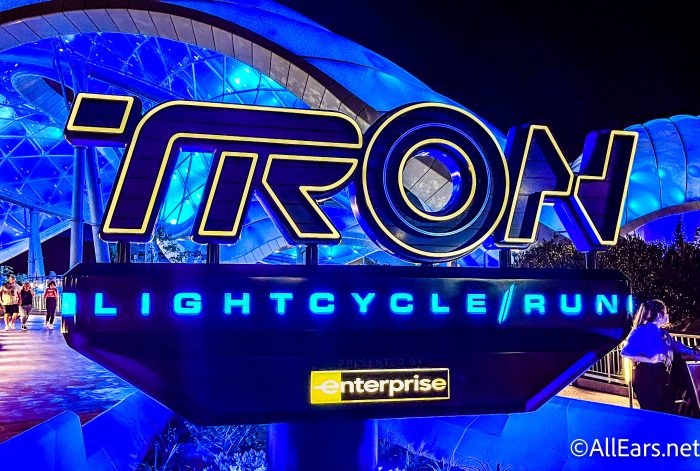 As always, be sure to stay tuned to AllEars for all the latest Disney news!
When are you planning to ride TRON Lightcycle / Run? Tell us in the comments below!