The TRON coaster — TRON Lightcycle Run — is set to open in the spring of 2023 in Magic Kingdom.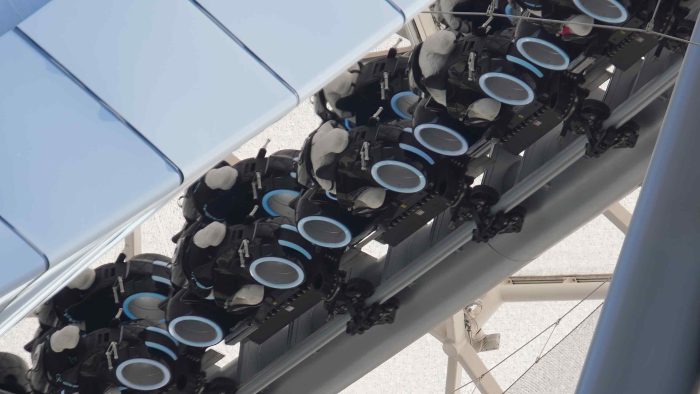 We've seen all kinds of testing taking place at the ride and lots of construction progress being made, but today we heard a HUGE update!
As we were making our way around Magic Kingdom today, we hopped on the Tomorrowland Transit Authority PeopleMover to get a look at the TRON progress.
Hi TRON! Looking good!👋 pic.twitter.com/XttL4tj5y0

— AllEars.Net (@AllEarsNet) December 16, 2022
We snapped quite a few photos from our time on the TTA, which we'll share in just a minute, but it was once we got OFF the TTA and walked over closer to the Barnstormer that we
heard 
something extra special.
Is that TRON background music?! 
It seems like it could be!
This marks another big step forward for this area, and we cannot wait to hear how this music helps set the mood for this space (and how the transitions feel as you walk from the surrounding areas toward this ride).
Is this new TRON music we hear? What do you think? 👀 pic.twitter.com/bLpaSygS45

— AllEars.Net (@AllEarsNet) December 16, 2022
Back to those construction updates, back on the TTA, we could see the train tracks that have been laid down near the TRON ride and through the tunnel.
Though a reopening date has NOT been set for the Walt Disney World Railroad yet, we have seen it testing (even near TRON), so it's only a matter of time before it reopens!
There was quite a bit of activity going on in the area, with Cast Members on site taking care of the construction.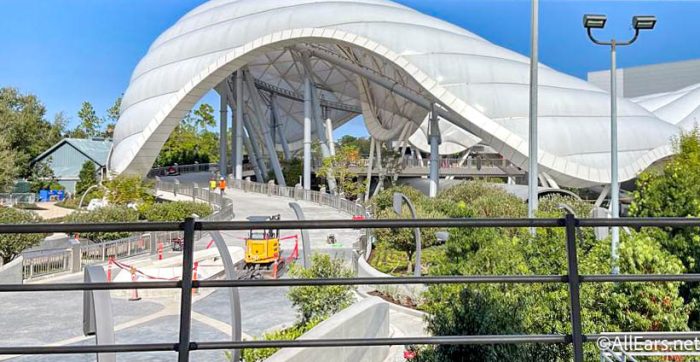 Things are really starting to come together over here, with lots of the lighting fixtures, pavement, and more already in place.
And we're still waiting for Tomorrowland Light & Power Co. to reopen. There's still construction going on over there, but things seem to be coming together.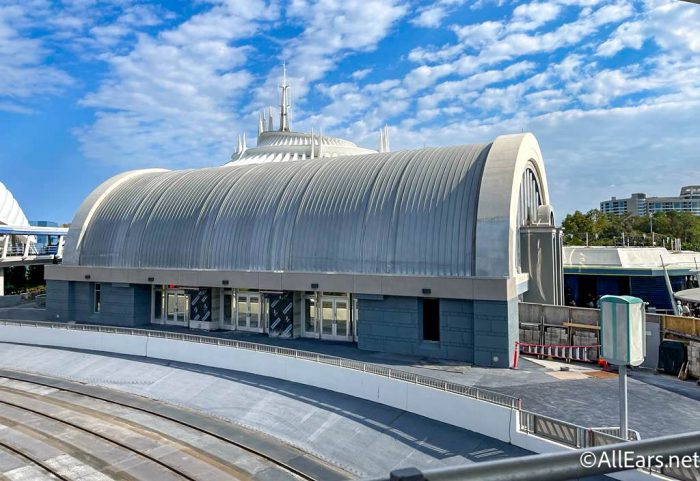 The TRON attraction is set to be a thrilling ride where guests will board their own Lightcycle and go on a "high-speed adventure," where they'll race against the Grid's Programs. You'll try to cross through 8 Energy Gates and get your team to victory!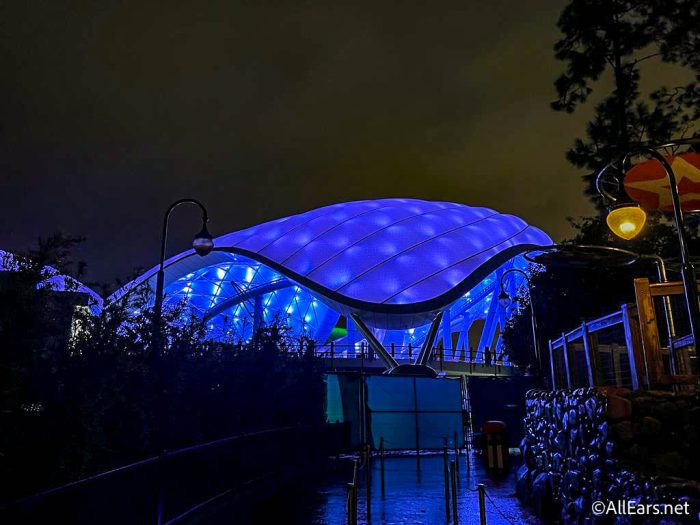 We're still pending many more details about TRON, including how queues will work here and an exact opening date, but we're on the lookout for those details and we'll share them with you once they're announced.
To learn more about the upcoming TRON ride, click here to see our full page. And don't forget to hop onto Disney+ to watch the TRON movies so you can be all caught up on the story.
What do you think about the new TRON ride? Tell us in the comments!