Every day we get closer to TRON opening up in Disney World, folks!
We may not know the exact opening date, but we DO know that it will be opening sometime in the spring of 2023. We regularly check on how construction is going on the upcoming Magic Kingdom ride, so come along with us to see the latest updates!
As we showed you before, these curvy poles have been installed, which we're guessing will be for light fixtures.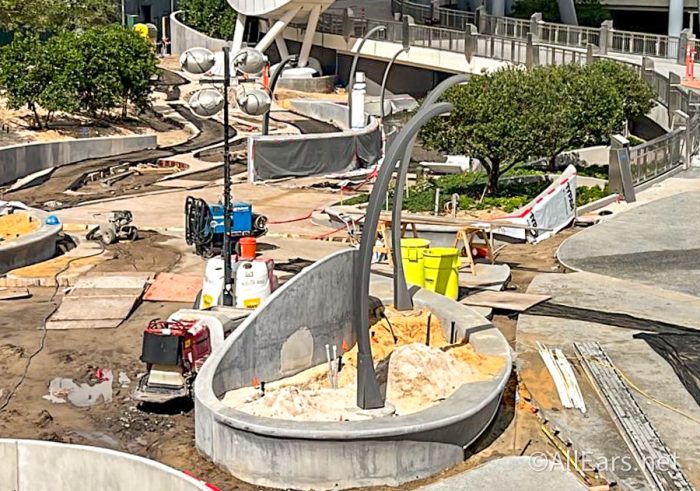 All the concrete seems to have been poured for the main entrance area, at least in the front leading up to the walkway.
The area was cleaned up a bit so we got a better view of that concrete!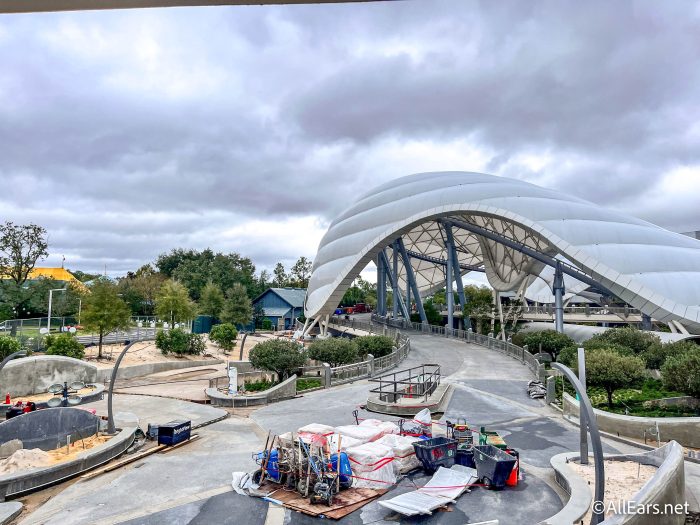 There is also concrete on the other side of the railroad tracks and even some landscaping.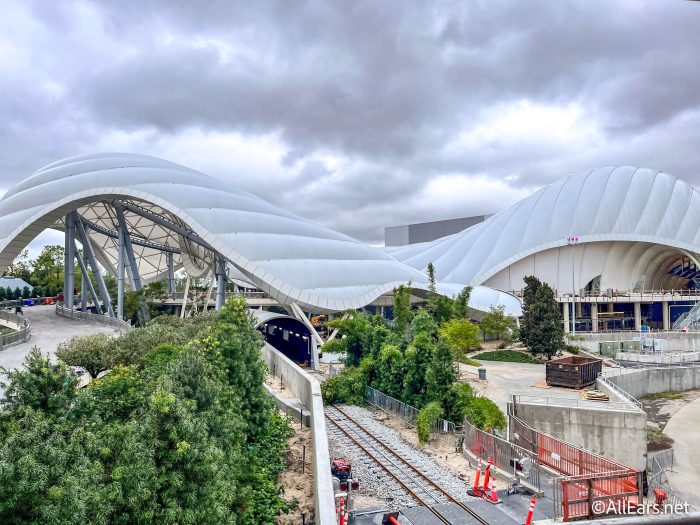 Here's a closer look.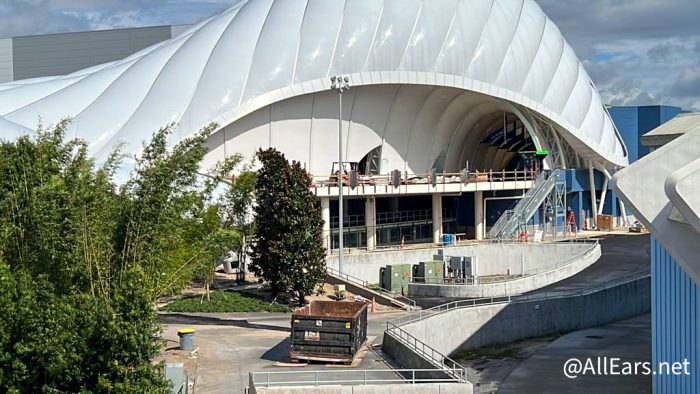 The concrete is all connected now in front of the ride.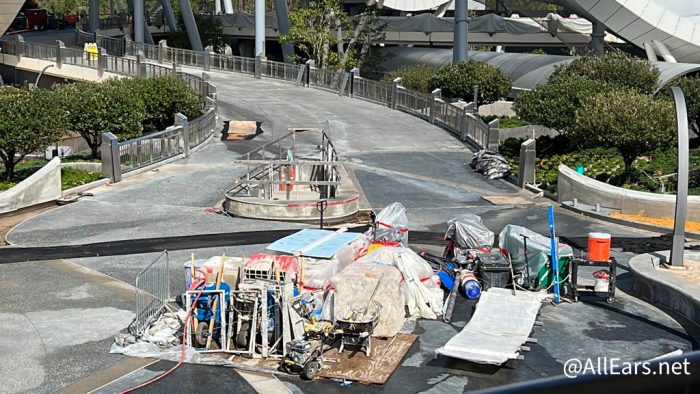 We did catch ride vehicles testing again as well!
But, a lot of landscaping seems to be happening, which is a good sign.
Concrete is still missing from the left side of the entrance area.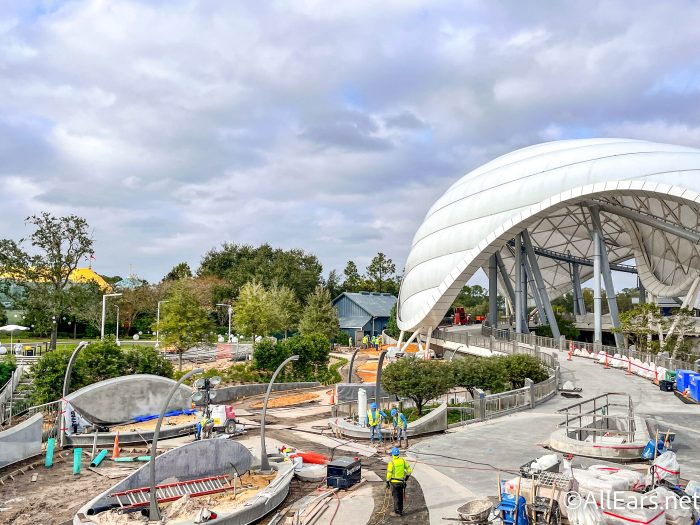 But, there is more over there than there was a few weeks ago.
We can't wait to see more progress happening!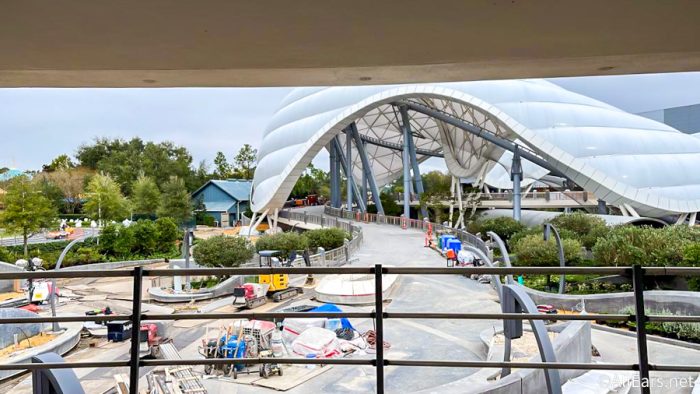 The train tracks are down for the railroad and in the tunnel that runs under the ride.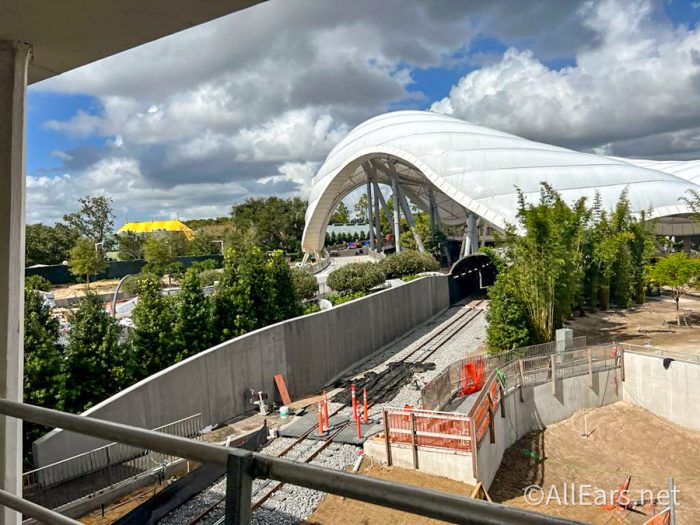 We even saw the train on the tracks!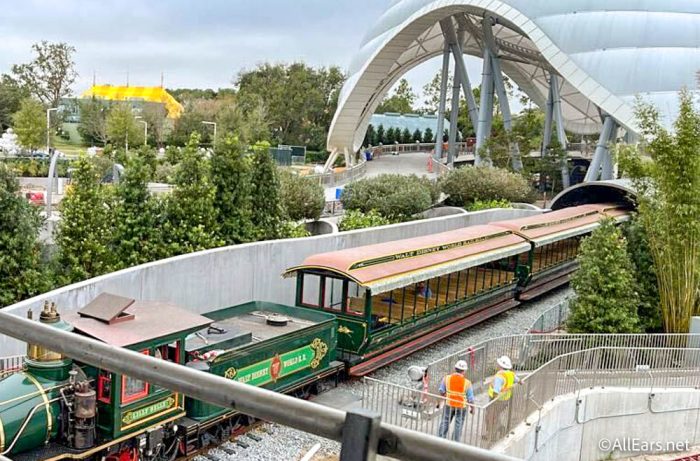 Construction continues on Tomorrowland Light and Power Co.
Here's another view.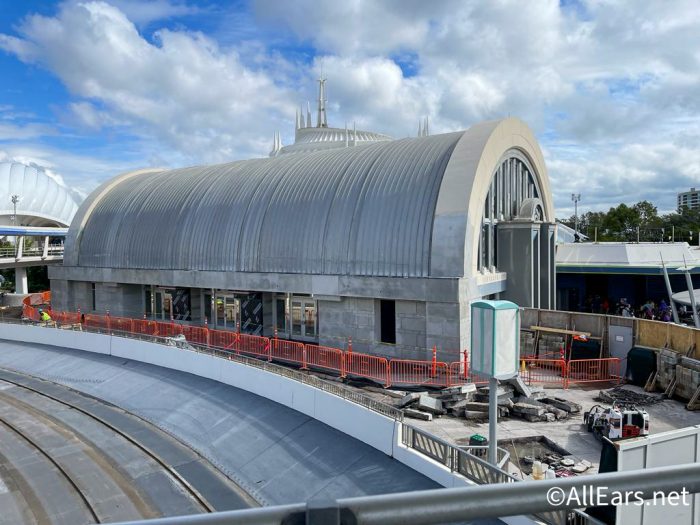 For more on Disney World, check out what you need to know if you're heading to Disney World in December, the BIG step to remember if you're going to Disney World soon, and every single Disney World ride ranked from worst to best.
Stay tuned to AllEars for more Disney World construction news and updates.
Will you be heading to Disney World once TRON opens? Tell us in the comments!