The TRON ride in Disney World is still under construction, as it has been for the past several years.
Work was slowed down due to the global pandemic, but things have really picked back up and we've seen a lot of progress. We also finally have an idea of when the ride will open — it's scheduled to opening the spring of 2023. We keep an eye on construction so we can bring you regular updates, so let's see what the coaster is looking like right now!
Our last update on the coaster was toward the end of September, and there are some updates since we last took a look at things, but not a TON has changed.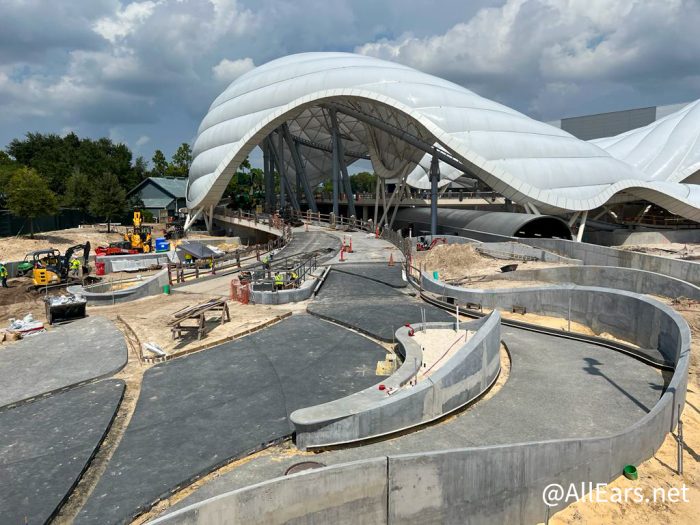 The concrete looks about the same, but the area does look more organized.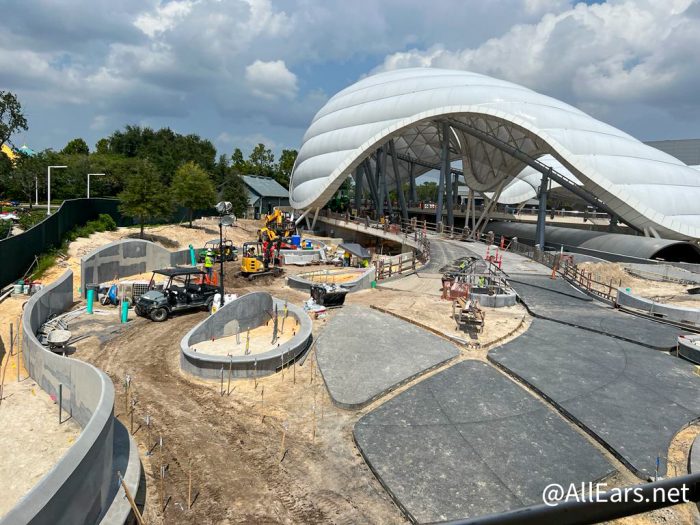 There probably hasn't been a ton more work done on the construction site because of Hurricane Ian.
Hurricane Ian passed through Orlando and shut down Disney World for 2 days, halting work on projects like TRON.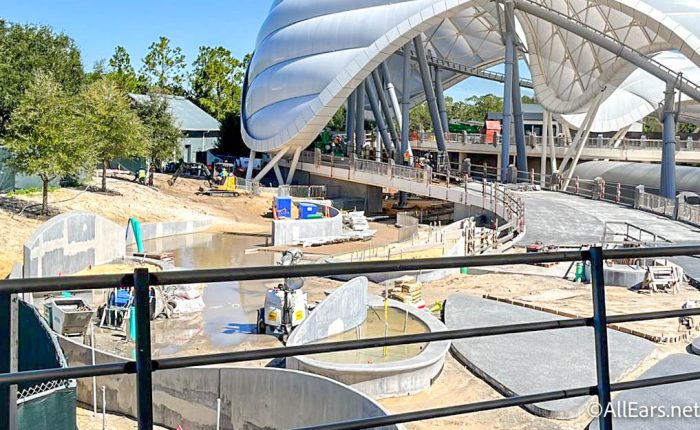 When the parks reopened on September 30th, there was a bunch of water in the site.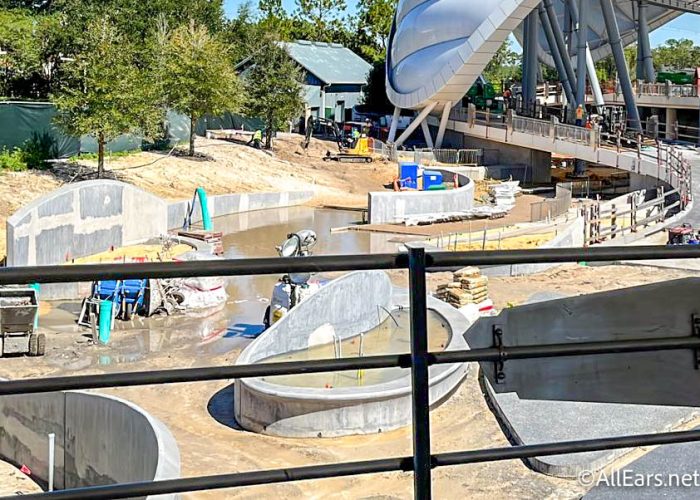 The area was slightly flooded, and we didn't see many workers around.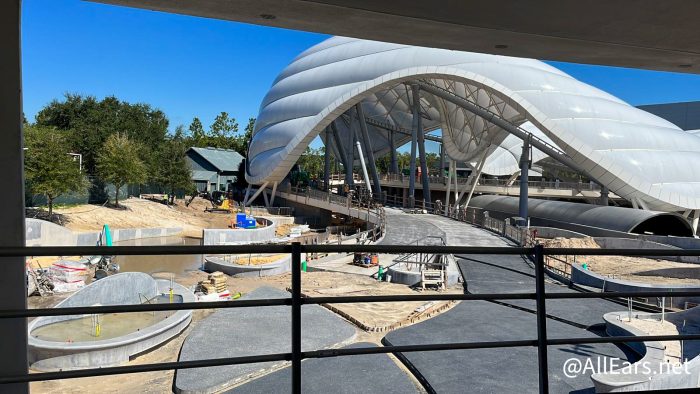 But, a few days later, it did look like most of the water was gone.
And, work seemed to start up again.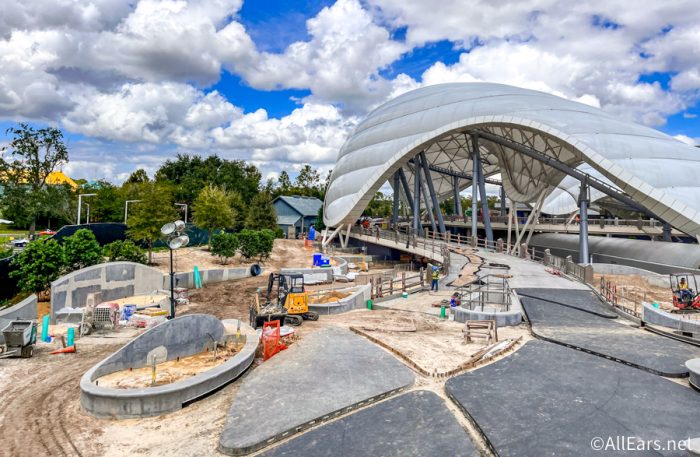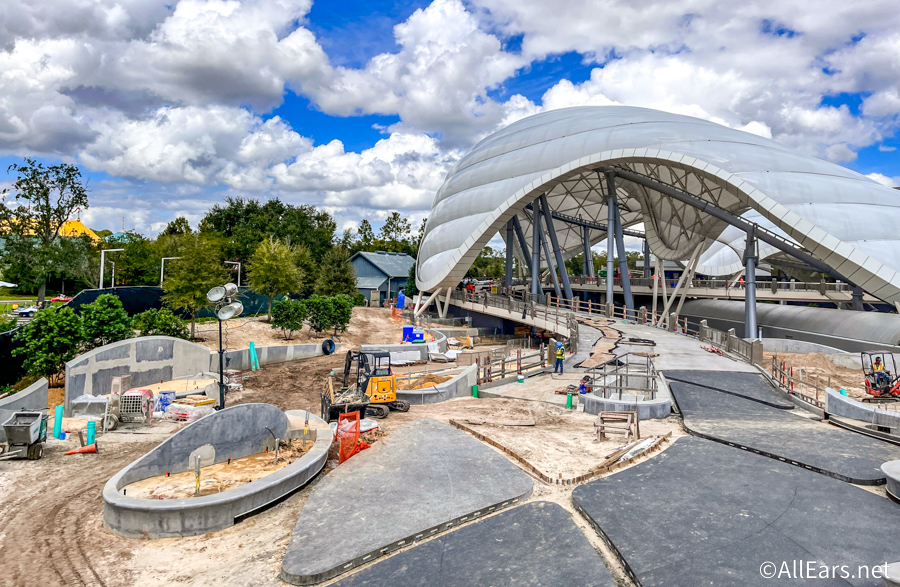 Here's a closer look at the area.
We also noticed more work happening toward the back of the ride.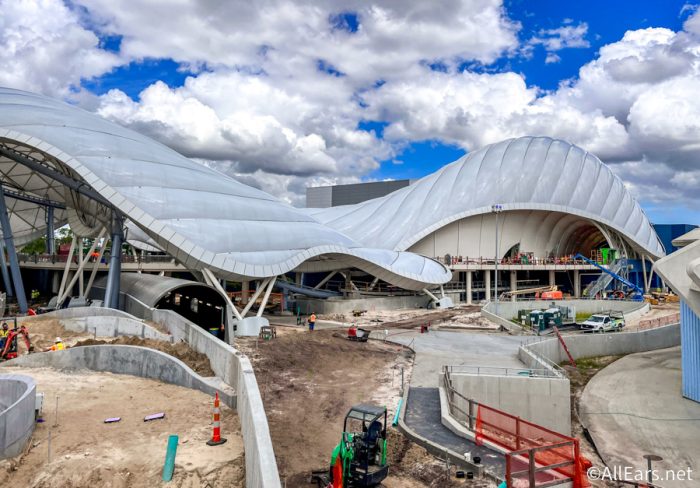 Here, you can see the tunnel that the Walt Disney World Railroad will run through.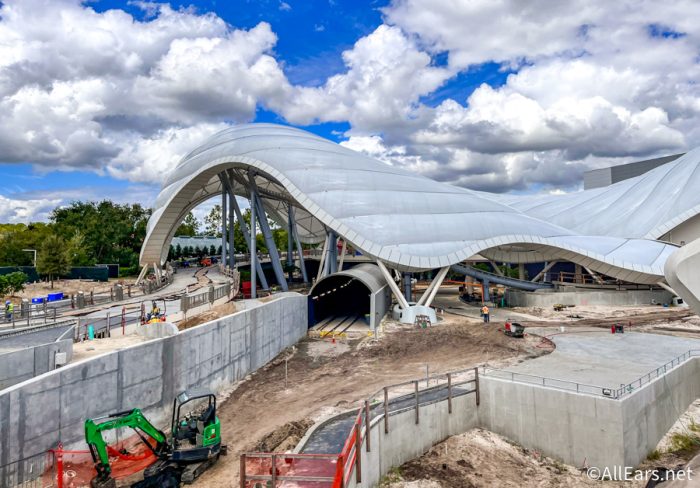 It also looked like there was some concrete poured in that back area.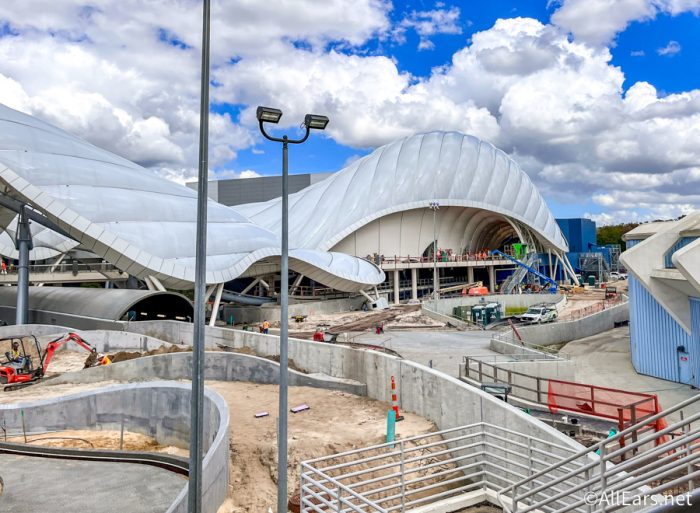 Work continues on Tomorrowland Light and Power Co. as well, with the store remaining closed.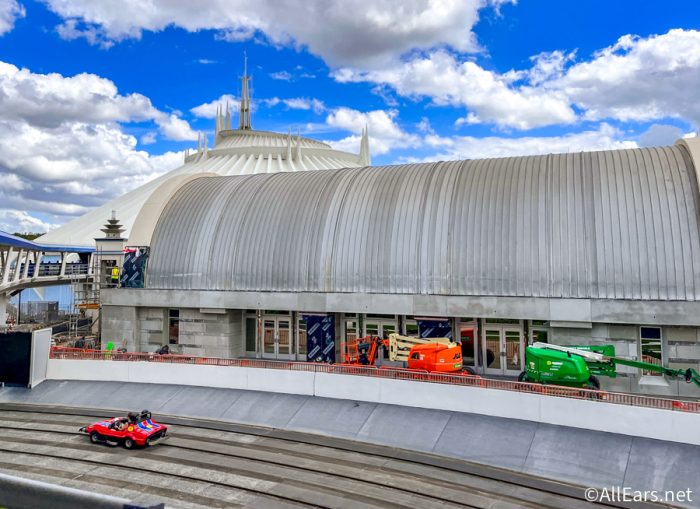 This is the store you usually exit out of when you get off of Space Mountain.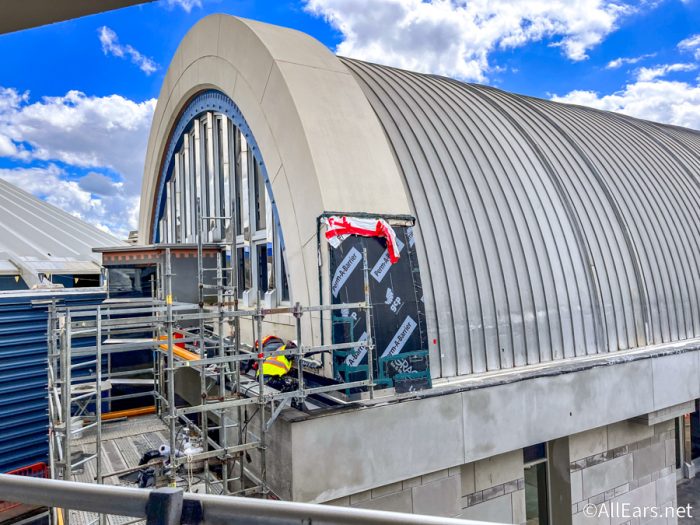 That's your most recent look at the construction happening on TRON! We'll keep you updated when we see more happening.
For more on what's going on around Disney World, check out over 20 new menu items coming to Disney's Wilderness Lodge, the reopening DATE for Kona Cafe, and see if the new storms developing in the tropics could impact Disney World.
Stay tuned to AllEars for more Disney World news and updates.
Which month do you think TRON will open next year? Tell us in the comments!