When you think of Disney secrets, what comes to mind?
Hidden Mickeys, Club 33, or the basketball hoop in the Matterhorn? Well, when we think of Disney secrets, the Society of Explorers and Adventurers is what pops into our heads. Don't know what that is? If not, you're in luck, because we've compiled a complete guide to Disney's secret society for you!
Background
Disney's Secret Society of Explorers and Adventurers (S.E.A.) is a fictional organization…or is it? (It is.) This organization can be linked to attractions throughout Disney Resorts worldwide. That's why it's fun to know about the society — you'll find nods to it in the parks!
The organization consists of researchers, scientists, explorers, adventurers — the list goes on and on. The group is dedicated to the continued exploration of the world. And boy — do they explore it (and cause some chaos along the way).
You probably know some of the members already — or at least you're familiar with their work! There's Barnabas T. Bullion, who worked in mining (we'll give you one guess what attraction he had a hand in). Jason Chandler also worked closely with Bullion, but we'll talk about that later. Harrison Hightower III of Hightower Industries was also in the club. As was Lord Henry Mystic (the name may sound familiar). Dr. Albert Falls was a member, and we have him to thank for a certain cruise company. Other members include Captain Mary Oceaneer, Camellia Falco, and Jock Lindsey.
Let's look a little closer at these members, shall we?
Most Notable S.E.A. Members
Harrison Hightower III
Let's start with Harrison Hightower III. He was the builder of the Hotel Hightower — better known as the Tower of Terror at Tokyo DisneySea.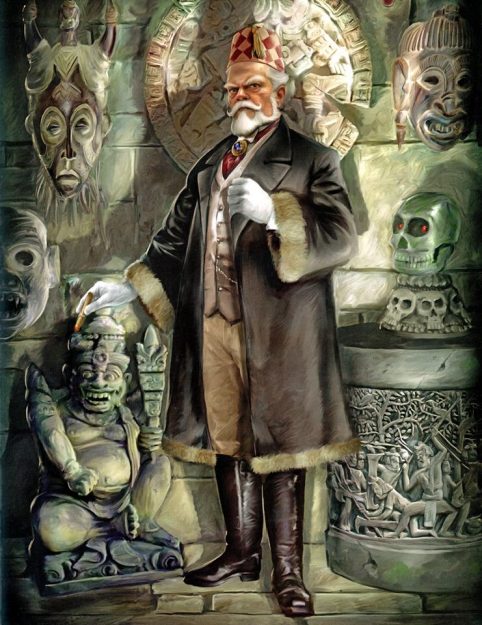 Hey may or may not have stolen the idol Shiriki Utundu. (He definitely did, by the way.) Of course, as you may have guessed — that was a bad idea. He disappeared, leaving the idol to terrorize guests of Hotel Hightower.
Lord Henry Mystic
Yes, this is THE Lord Henry Mystic of Mystic Manor. Mystic Manor, of course, is Hong Kong Disneyland's version of the Haunted Mansion.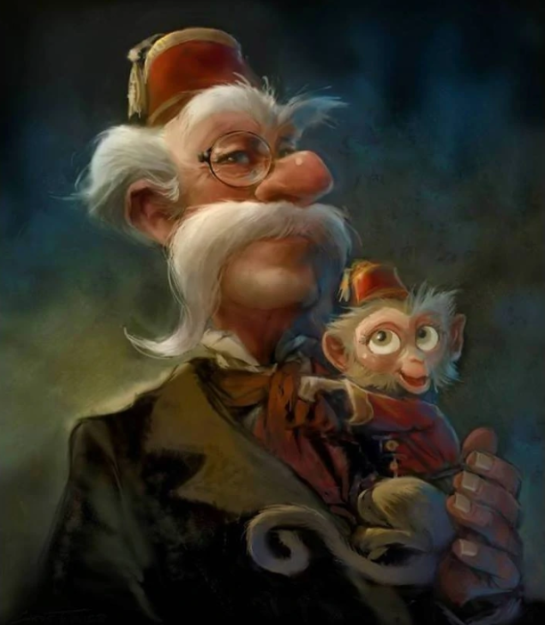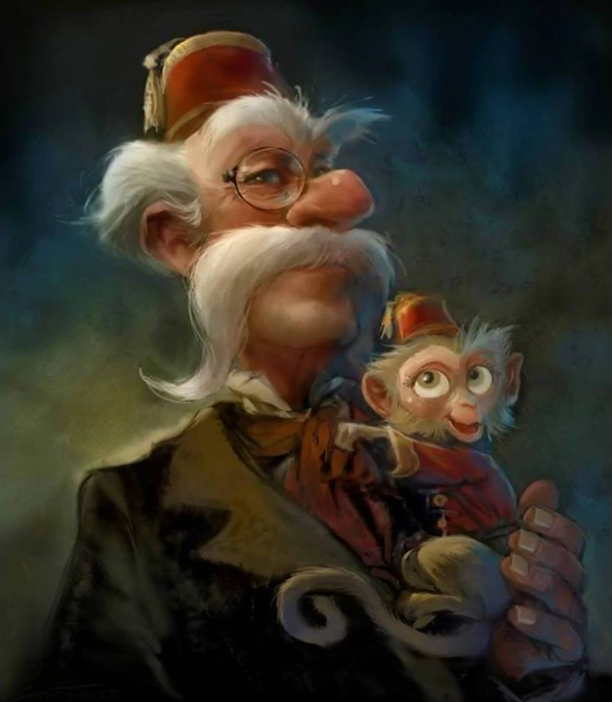 The Mystic Manor showcases all of the special treasures he's found on his adventures. His pet monkey, Albert, is also an honorary member of the society and can be found in the manor. If you go to visit the manor, be careful — the Balinese Music Box is known to bring inanimate objects to life when opened!
Barnabas T. Bullion and Jason Chandler
Bullion led the Big Thunder Mining Company in Big Thunder Mountain — a range of land stolen from the indigenous habitants. Of course, this angered the spirit of Big Thunder, which caused natural disasters and accidents to occur.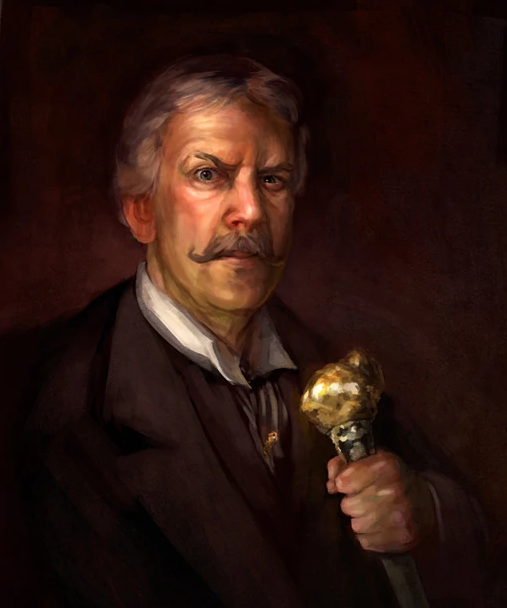 Bullion was so obsessed with gold that he persisted, nevertheless. He used Chandler to obtain the resources needed to work against the spirit. But shortly after, Chandler encouraged Bullion to stop, but he never did, giving us the ride Big Thunder Mountain.
Dr. Albert Falls
Dr. Albert Falls founded the Jungle Navigation Company, which transported passengers across the rivers of adventure. (Yes, we have him to thank for the Jungle Cruise.)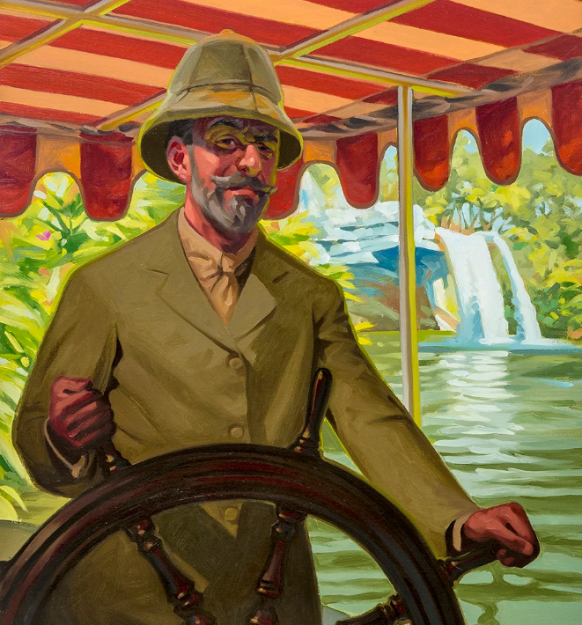 Unfortunately, he went missing in 1982. His granddaughter, Alberta Falls, then took over the company.
Mary Oceaneer
If you've sailed with the Disney Cruise Line, you may know Mary Oceaneer! She was a sea captain and treasure hunter. The Oceaneer Labs on several Disney ships are modeled after her ship, the RV Oceaneer Lab.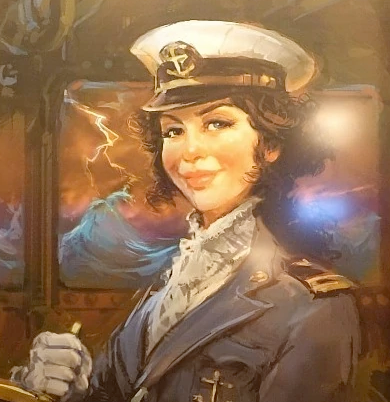 Her M.S. Salty IV ship crashed, bringing us Miss Adventure Falls at Typhoon Lagoon. You can find some of her treasures around the area.
Jock Lindsey
We're talking about the same Jock Lindsey who was hired by Indiana Jones in Raiders of the Lost Ark. 
Of course, you may already be familiar with his headquarters — or bar. You can find Jock Lindsey's Hangar Bar in Disney Springs. It's filled with treasures and mementos from his adventures.
Camellia Falco
Camellia Falco inherited the Museum of Fantastic Flight from her parents and became the first woman in S.E.A.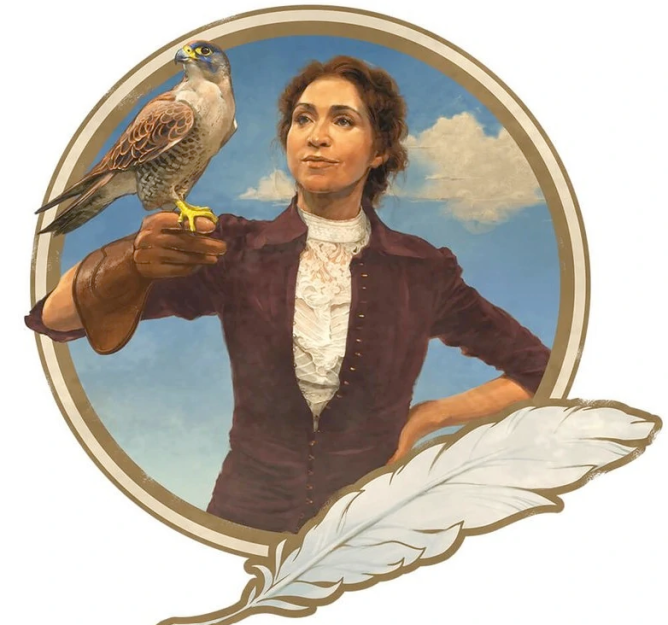 She was a hot air balloon traveler who was always interested in finding new ways for humans to fly! She does appear in Soaring: Fantastic Flight at Tokyo DisneySea.
Nods to S.E.A. in Domestic Parks
Disneyland Resort
At Big Thunder Mountain, guests can catch a glimpse of Bullion through the windows of the Panhandle Hotel in Rainbow Bridge.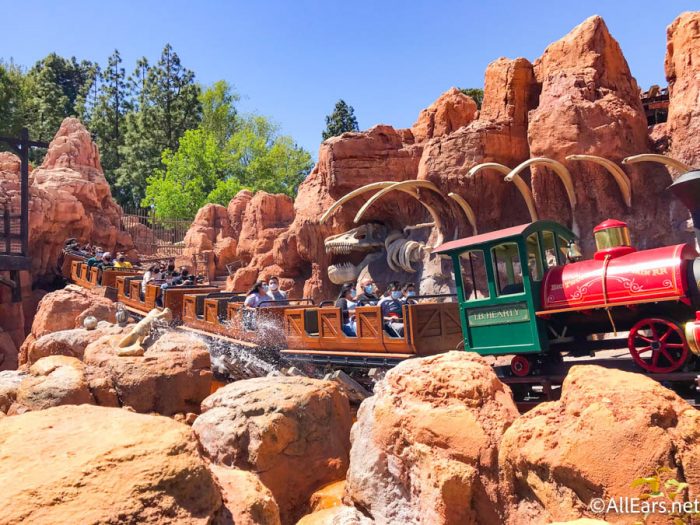 Over at Big Thunder Trail, an abandoned Stagecoach can also be found, carrying cargo that was being sent to Jason Chandler.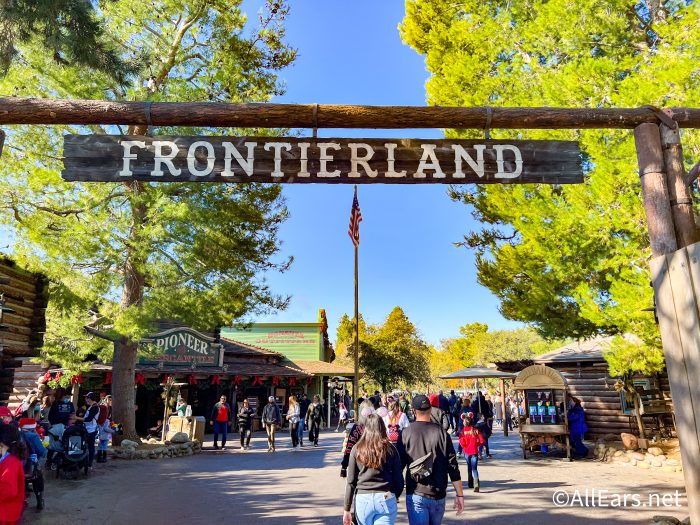 Jungle Cruise houses some S.E.A. crates in the queue, which also has references to Lord Henry Mystic and Henry Hightower III.
Tropical Hideaway has a display of canoe paddles, with some featuring names of S.E.A. members.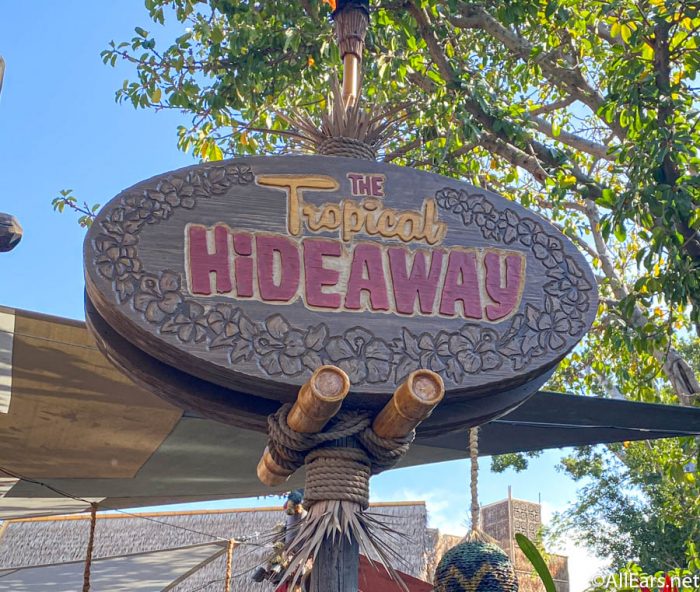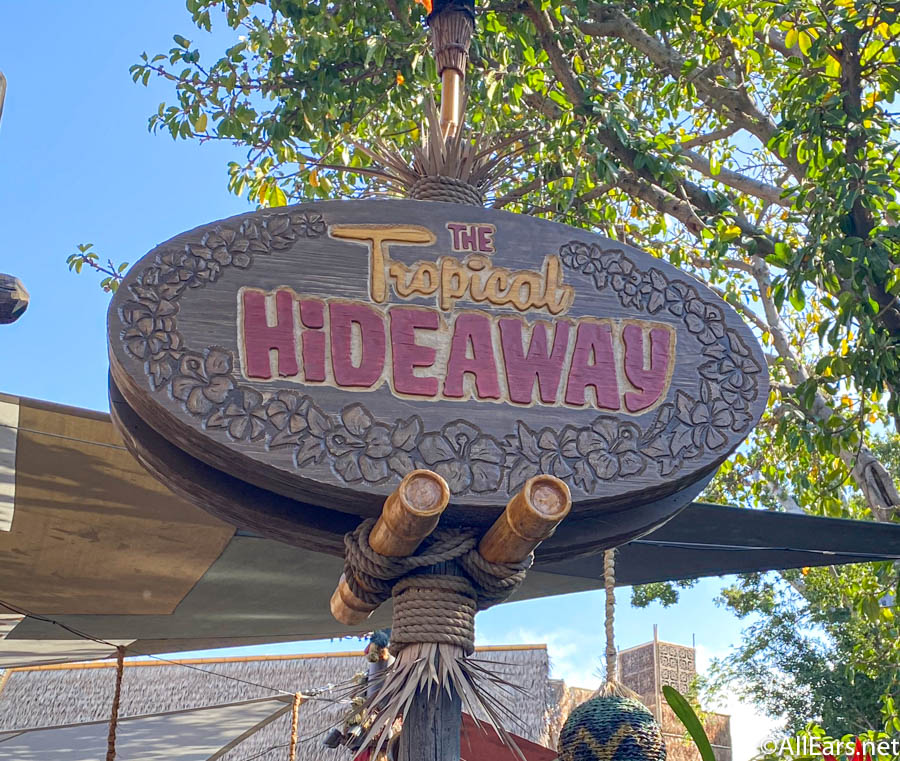 Bengal Barbecue was once used as an outpost for S.E.A. So, naturally, you can find the 1899 club portrait hanging on the wall. You can also find Albert featured in another picture!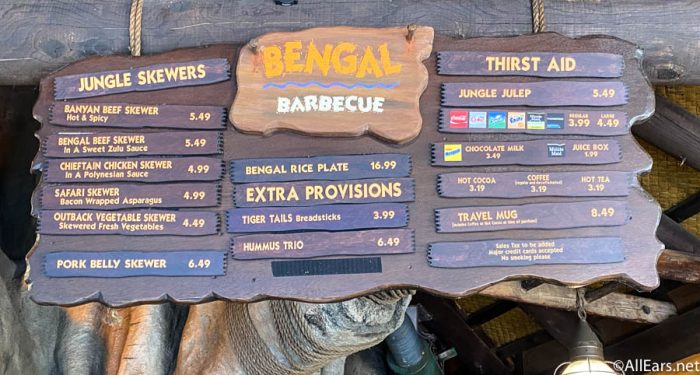 Trader Sam's Enchanted Tiki Bar has many references to S.E.A. members, including Harrison Hightower III and Dr. Albert Falls.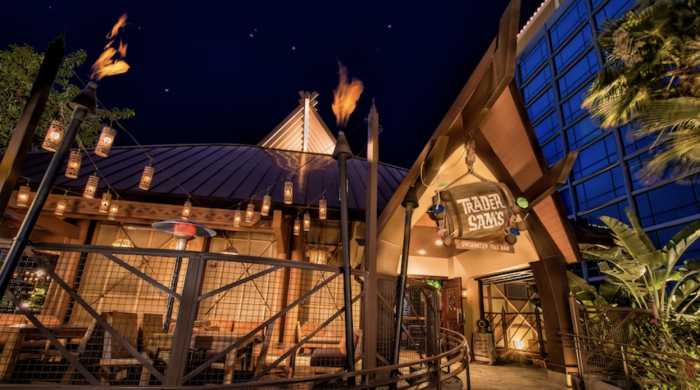 Be sure to look around the resort for these mentions!
Disney World
At Disney World's Big Thunder Mountain, you can find more references to Bullion and Chandler, via letters left in the queue. They show Chandler advising Bullion against mining.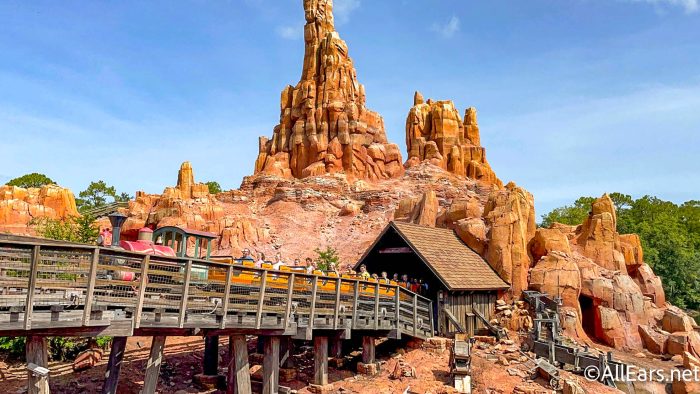 Just like Disneyland, Disney World also has crates from S.E.A. in the queue.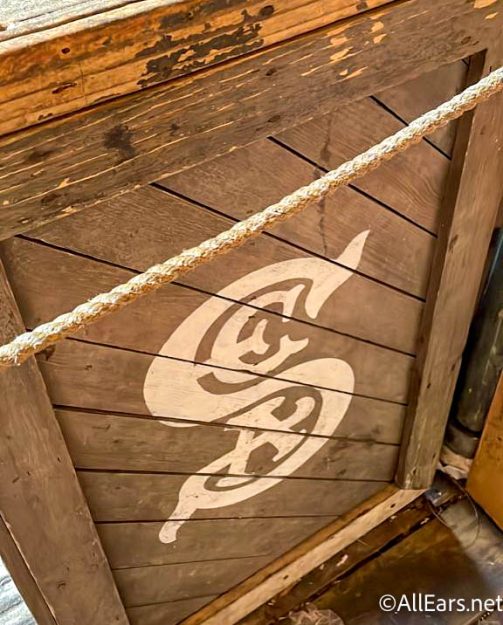 Skipper Canteen is also home to a special S.E.A. meeting room, hidden behind the library. There are also maps and books created by S.E.A. members sprinkled throughout the area.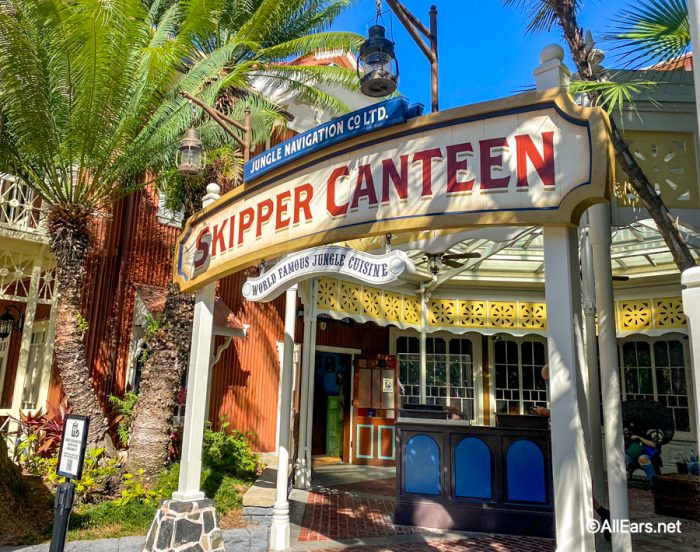 And over at EPCOT's U.K. Pavilion, the Kidcot station is themed after the library of the Royal Adventurer's Society and features an S.E.A. Handbook.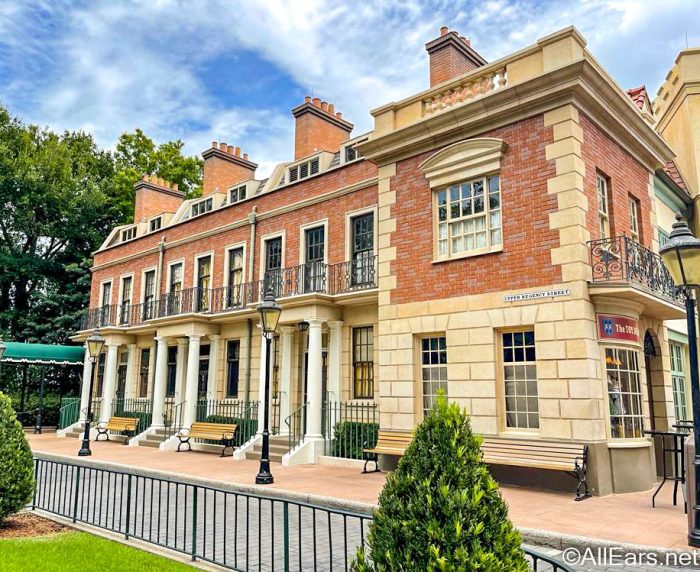 Of course, we've already touched on Jock Lindsey's Hangar Bar…
…and Miss Adventure Falls.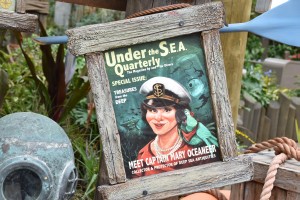 So, there you have it. The guide to Disney's Secret Society of Explorers and Adventurers! Keep the spirit going by checking out 10 mind-blowing Disney World secrets. Or take a look at 7 hidden Mickeys only the pros can find at Disney World. 
Also wondering about more closed Disney rides? Get more details about those closures here.  You can also learn the history of a beloved Disney World ride — The PeopleMover — here! 
And, as always, stay tuned to AllEars for the latest Disney news!
Join the AllEars.net Newsletter to stay on top of ALL the breaking Disney News! You'll also get access to AllEars tips, reviews, trivia, and MORE! Click here to Subscribe!

Have you seen any references to S.E.A. in the Disney Parks? Let us know in the comments!