Have you ever stopped and wondered how Disney World is able to just DO it all? With four theme parks, two water parks, dozens of hotels, a shopping and dining district, tens of thousands of Cast Members, and one mouse at the helm, it's a marvel they can deliver the kind of magic they do each and every day!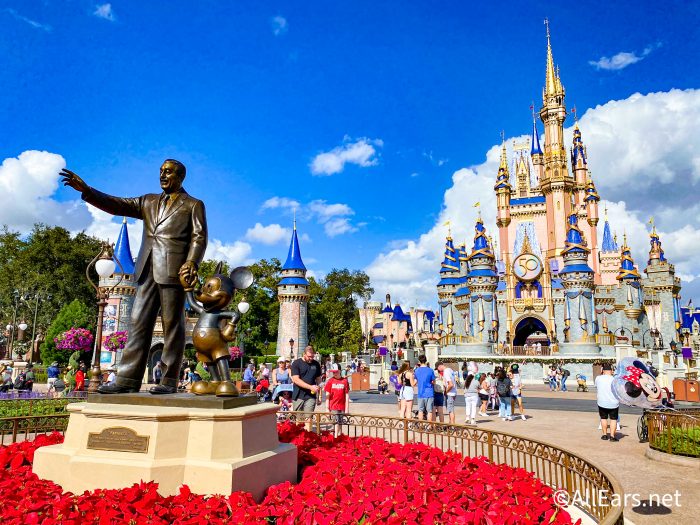 Part of the reason Disney World is able to achieve what it achieves is thanks to some mind-blowing facts about how the parks are built and operated. Today, we're going to shine the light on ten hidden facts that we think are pretty remarkable!
Cinderella Castle is made up of zero bricks.
Cinderella Castle is one of the tallest structures in Disney World, leading many to believe that it must have taken a decent amount of time to lay all of those bricks you see in the castle's base. But that is where you would be wrong — Cinderella Castle is actually made up of ZERO bricks! The entire structure is made from concrete, steel, cement, gypsum plaster, plastic shingles and fiberglass over a 600-ton framework of steel.
"Go away green"
Our next mind-blowing secret also has to do with the many structures around Disney World. The parks are filled with massive show buildings which house the many rides and attractions you'll encounter during your trip. Many of these buildings are hiding in plain sight, painted a very specific color to trick your eyes. Disney uses a "go away green" shade of paint that blends the building in with the surrounding foliage.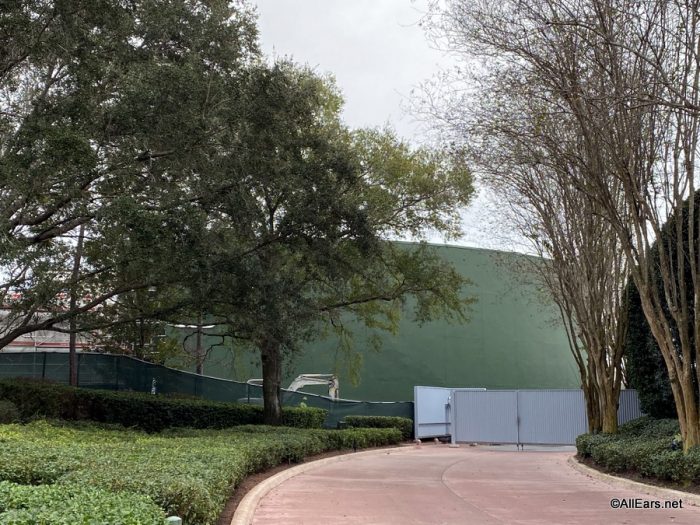 Tunnels underneath Magic Kingdom
Many of you may have heard that Magic Kingdom doesn't actually sit at ground level. Beneath the park, there is an entire network of tunnels connecting the many lands of the park together. This was built after Walt Disney wanted to keep the "show" elements of the park as authentic as possible. That meant no Frontierland Cast Members walking through Tomorrowland!
Expedition Everest is a giant hidden Mickey.
Disney World is filled with Hidden Mickeys — small (and sometimes large) Mickey shapes incorporated into the designs of rides, restaurants, shows, walkways, foliage, and just about everything else you could imagine. There are hundreds, if not thousands, of Hidden Mickeys all around Disney World, including a massive one that can really only be seen from a bird's-eye view. Expedition Everest in Animal Kingdom, with its main structure and surrounding track, make up a giant Hidden Mickey! Take a look on Google Maps  to see for yourself!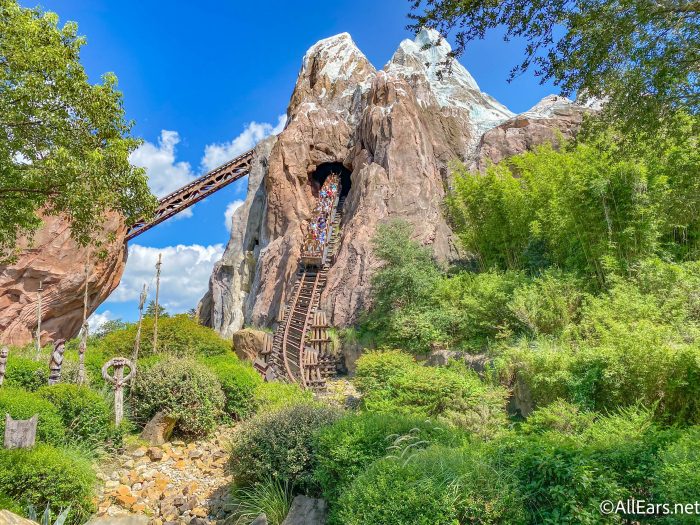 Trash travels through Disney World at 35mph.
Magic Kingdom uses what is known as the AVACS system, which stands for Automated Vacuum Assisted Collection System. Imported from Sweden, this system allows for trash to travel through a large series of tubes located underneath the park (they can be seen hanging above that underground tunnel we spoke about earlier!). When the trash moves through the tubes, it can be processed at speeds of up to 35 mph! That's as fast as a rocket on Space Mountain!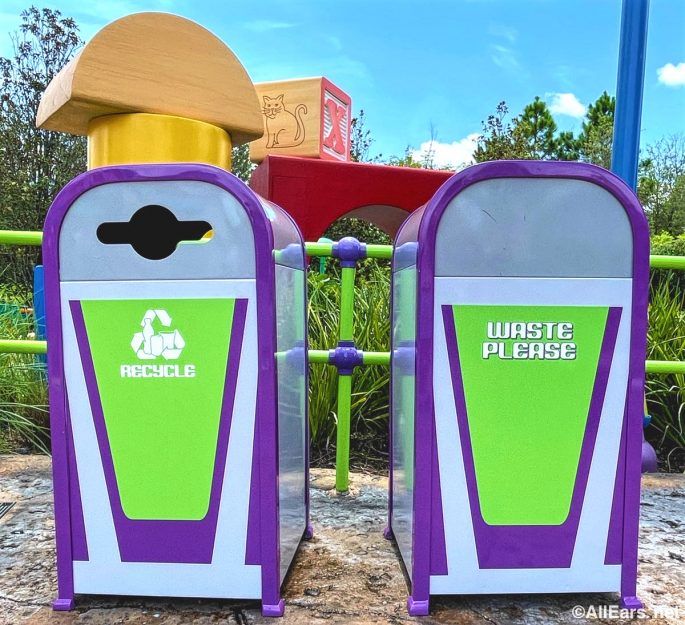 There's an abandoned water park
While Disney World is home to two water parks — Blizzard Beach and Typhoon Lagoon — and it was once home to a third water park: the original one known as River Country. Opened in 1976, it was located adjacent to Bay Lake, not too far from Magic Kingdom. The water park closed permanently in 2001, but not much has been done with the location since then. In fact, the water park has been more or less abandoned, with many of its structures still on its "deserted" island to this day!! Definitely a bit eerie if you ask us.
Disney World likes to trick your nose.
Have you ever wondered why, when you walk down Main Street U.S.A., you're almost always hit with that wonderful smell of fresh waffle cones, popcorn, and baked goods? Your nose isn't playing tricks on you, but Disney sure is! They like to use what are known as "Smellitizers," artificial scents that are pumped into the air. Our sense of smell is one of the strongest ones we have, and when tricked, it can make you all of a sudden desire a box of freshly popped popcorn or a trip into Main Street Confectionery to buy a sweet or two.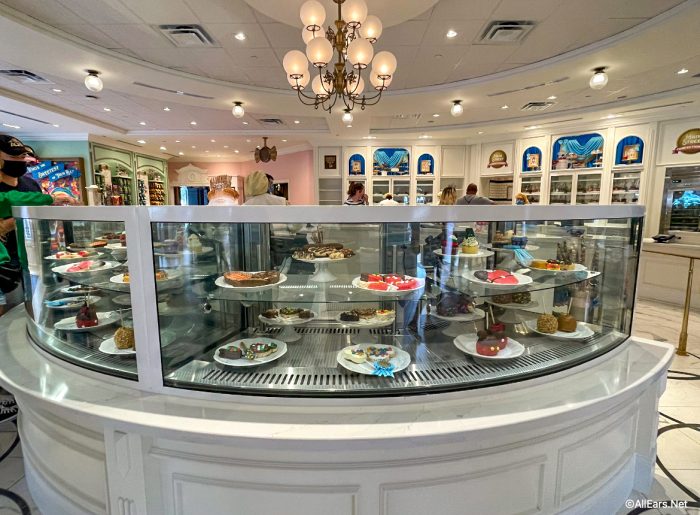 Most of the American flags in Magic Kingdom aren't real.
Main Street, U.S.A., is an homage to Walt Disney's hometown of Marceline, Missouri, but it also represents a sense of turn-of-the-century Americana. Flags can be seen lining the street, with the most prominent one located right as you enter the park. That main flag is raised and lowered each day (it's also flown at half-staff when appropriate), but the other flags remain untouched. Why? It's because all of the flags except for that one in Town Square aren't real! They are missing either a few stars or a stripe, which means Disney does not have to apply U.S. flag regulations, such as taking them all down in inclement weather or having to lower them all to half-staff.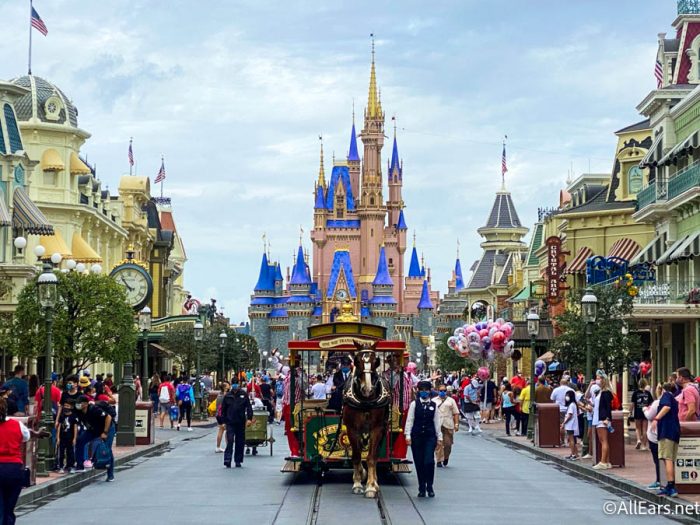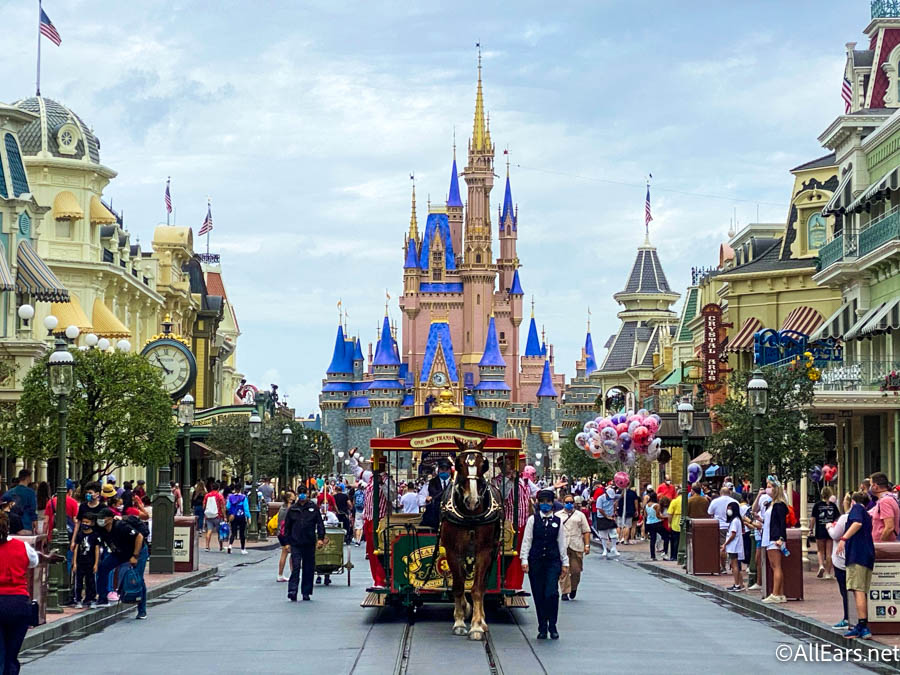 The hidden Mickey that only appears once a year
Remember when we talked about that massive Hidden Mickey over at Expedition Everest? What if we were to tell you that there is a Hidden Mickey SO well hidden, it only appears once a year? Over at Under the Sea – Journey of the Little Mermaid in Magic Kingdom, there is a rock formation in the queue with a small area carved out that provides as the perfect once a year silhouette, with a little help from our solar system. On Mickey's birthday (November 18th), the sun is in just the right position so that around 12:00 noon, a Hidden Mickey appears in the shadows of the queue!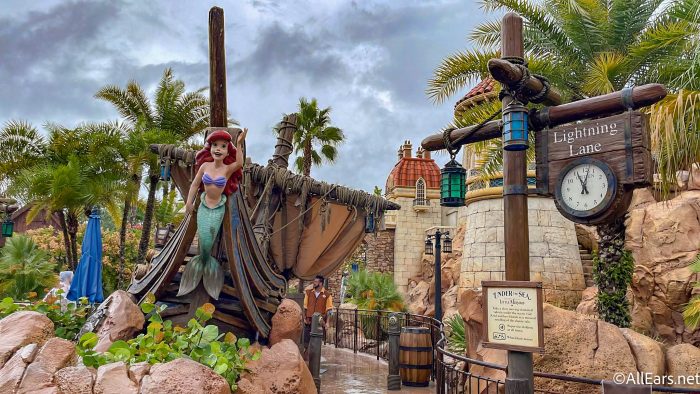 There are little nods to Disney World history hidden in plain sight.
Disney World loves to pay homage to attractions, shows, restaurants, and just about anything else they can think of throughout the parks. When a ride is closed, Imagineers will often find ways to include little nods to it when the ride is replaced. For example, Many Adventures of Winnie the Pooh is located at the former location of Mr. Toad's Wild Ride — look carefully as the ride starts, and you can see Mr. Toad himself handing the deed of the ride's building to Owl! You can also spot a rock carving of the Nautilus submarine from the retired 20,000 Leagues Under the Sea ride in the queue for the area's current occupant, Under the Sea – Journey of the Little Mermaid (Be Our Guest Restaurant is also located in that location, and their 50th Anniversary Celebration menu items pay homage to that fact!).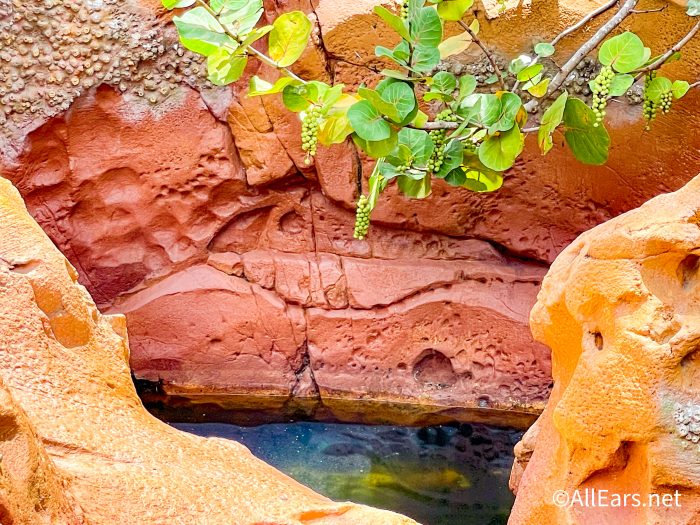 We hope you learned at least one or two new mind-blowing facts about Disney World today, and now you can impress all of your friends at the next dinner party you attend! Be sure to follow along for more secret facts as well as tips and tricks to plan your next Disney World vacation.
Are you planning a Disney World vacation for 2022? Let us know in the comments!
Join the AllEars.net Newsletter to stay on top of ALL the breaking Disney News! You'll also get access to AllEars tips, reviews, trivia, and MORE! Click here to Subscribe!