Walt Disney World vacations are opportunities to make lifelong memories, from the most complex attractions to most simplistic sensory experiences.
While the atmosphere, attractions, and characters contribute to the nostalgia, we're tackling one memory-maker you might not have considered: smells. The Disney Parks famously incorporate pleasant aromas via Smellitzers that pump in powerful scents that leave indelible impressions on our gray matter.
The best Smellitzer scents at Disney World not only give us some serious nostalgia, but they also remind us of all those little Disney details, too!
1) Candy and Pastries Near Main Street Bakery and the Confectionery
There's nothing better than the aroma of your mom's freshly baked cookies wafting through the kitchen or the smell of delicious candy that satisfies your sweet tooth. When you pass by Main Street Bakery and Confectionery in Magic Kingdom, you can't help but want to pop in to pick up a treat!
The salty, buttery smell of fresh popcorn always makes my mouth water! I can't help but crave a big bag of this snack whenever I'm walking down Main Street, which is Disney's goal! I mean, after all, isn't popcorn a theme park staple? You basically have to get some.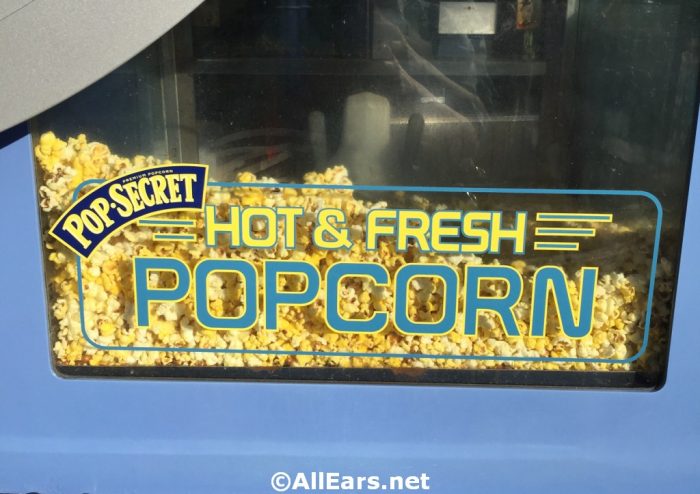 3. The Apple Pie During "Be Our Guest" in PhilharMagic
Honestly, I think this is my all-time favorite smell at Disney World. Once the Beauty and the Beast music starts up, I get excited in my seat for the fragrance of fruity and sugary pastry to fill the theater at PhilharMagic. Can someone seriously point me in the direction of a themed candle? Because I could use a lil' bit of this scent in my life every day!!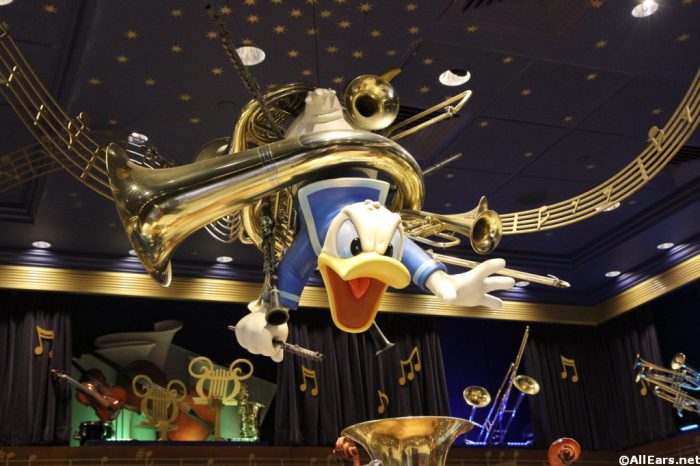 As the wind machine creates the gusts that blow through your hair as you travel around our beautiful Earth, so many aromas fill the artificial breeze. The dirt and grass as you soar past the elephants in Africa, the jasmine as you near the Taj Mahal, and the tropical plants and sea breeze as you glide over the Pacific Ocean just happen to be some of our faves on this Epcot ride.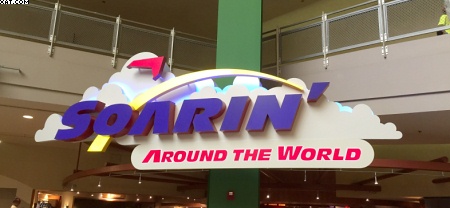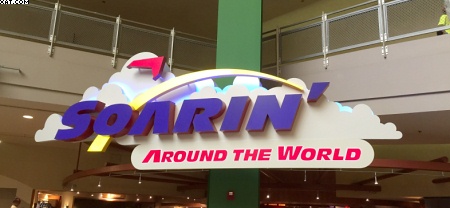 Although the actual history behind Rome's burning under the rule of Emperor Nero is pretty unpleasant, the smell during this scene on Spaceship Earth is wonderful. If you like the scent of a crackling fire, whether it's in your own fireplace or out camping, the Burning Rome Smellitzer is a comforting addition to the famous ride in the "Epcot Ball." (We know this is supposed to be Alexandria, Egypt, now, it's always Rome Burning to us!)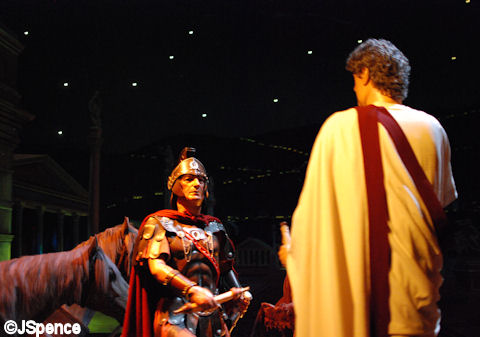 6. Disney Resort Lobbies
If you've stayed at numerous Disney resorts during your vacations at Disney World, you might have recognized that each lobby has a different fragrance! Um, how cool is that?! From the jasmine, lily of the valley, ylang, and cedar at the Grand Floridian…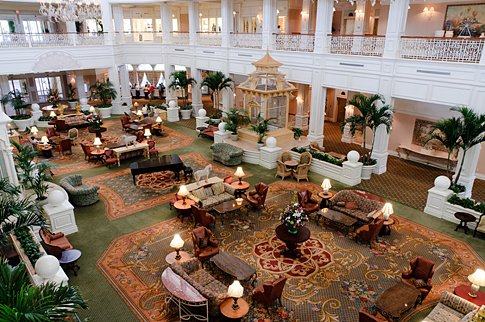 … to the citrus, ginger, and green tea at the Polynesian, I can't help but be impressed by the level of dedication Disney has to making sure the scents match the resort atmosphere. (I wish my house smelled as good as this, tbh.)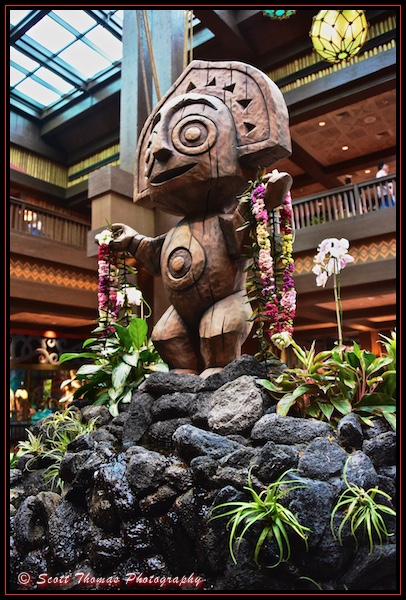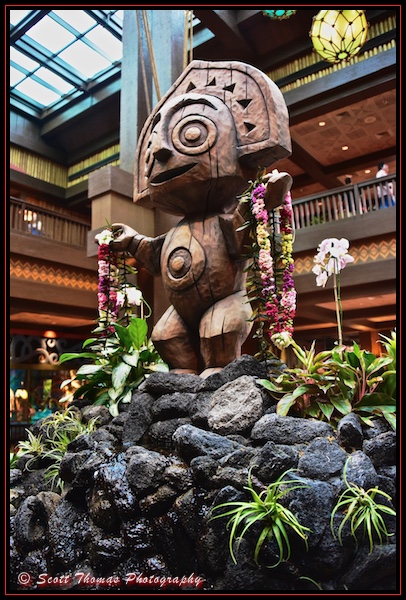 7. Water Rides
Okay, so I've been on a lot of water rides in my day, but they usually have a weird (kinda gross) smell to them. But, not at Disney World, friends! The bromine used for water sanitation in these rides gives their memorable — although chemically — scent.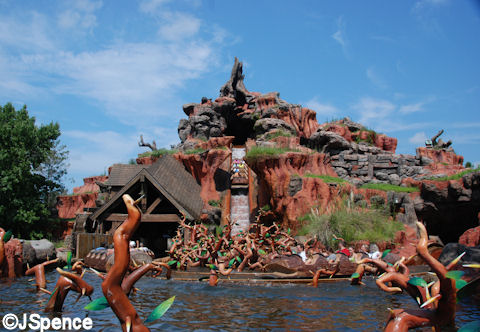 Also, don't forget to breathe in all the old, wet wood and sea salt Smellitzers in Pirates of the Caribbean on top of the smell of the water!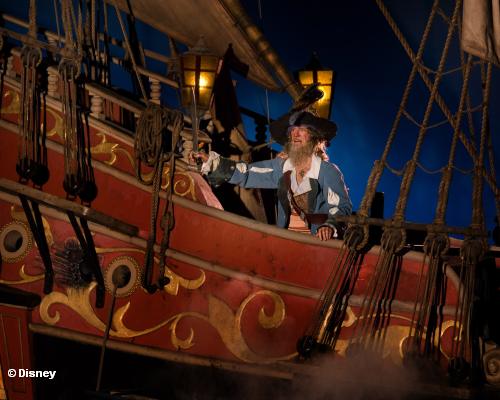 8. The Holidays at Disney World
Spending your holidays in the "Most Magical Place on Earth?" I'm not sure anything could really beat that! Visiting Disney World during Christmas and Halloween times is enjoyable with the decorations and treats galore, but you can't forget the special holiday smells that are pumped into the parks during this time!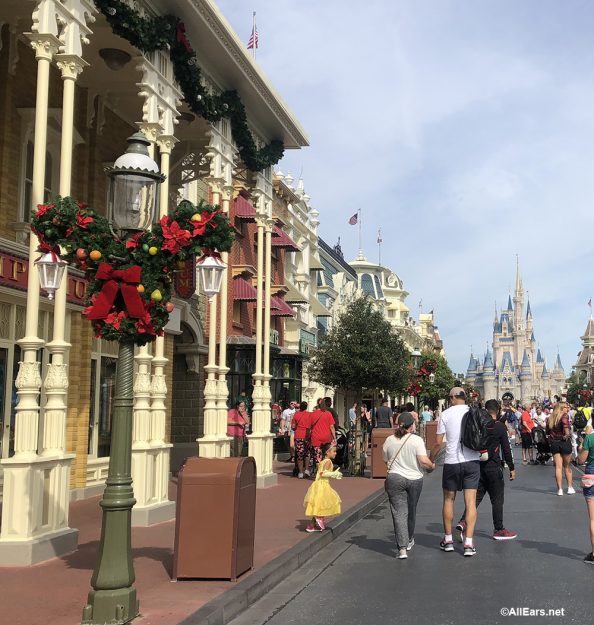 The candy corn scent at Halloween and the aroma of cookies and peppermints at Christmas never fail to put a huge smile on my face as I walk down the spooky street or through the winter wonderland.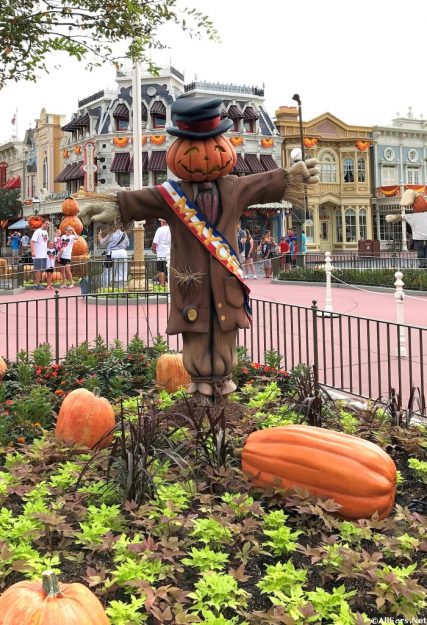 This E-ticket attraction in Animal Kingdom not only happens to be one of the coolest rides at Disney World, but it is also home to one of the best smells. As your Banshee stops inside a cave in the Valley of Mo'ara during your flight, a floral perfume fragrance fills the air (which only adds to the beauty of Pandora in general). Next time you're on Flight of Passage, pay attention during this scene to catch a whiff of this delightful smell!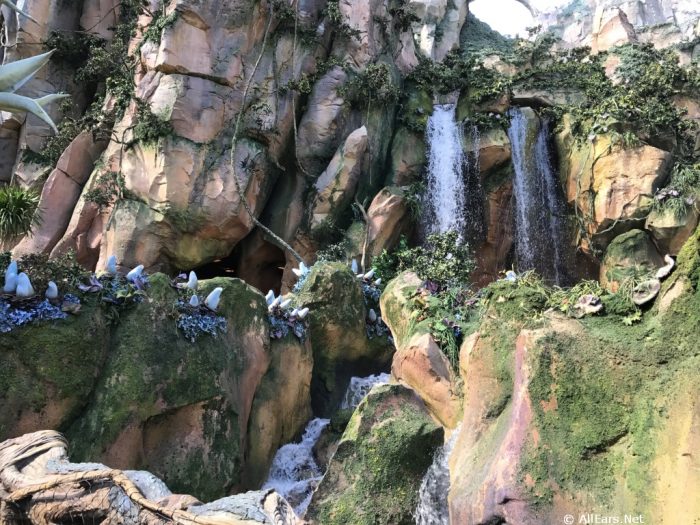 While I love the decorations, atmosphere, and other elements of Disney World that make it so magical, and these scents win me over every time I visit.
Is there a favorite Smellitzer scent you love that we missed? Let us know in the comments below!
Want More AllEars? You know you Do! Follow us on social media!