Since Mobile Ordering became an option at the Parks of Walt Disney World, we've been big fans.
Of course, we love ordering anything and everything we can via Mobile Order, but when it comes to snacks, Mobile Order is especially helpful. We often find ourselves grabbing snacks on the go as we scoot off to our next attraction or show, and Mobile Order makes that drive-by snacking so much easier.
Here are our favorite snacks to Mobile Order in the Parks of Walt Disney World.
1. Pineapple Upside Down Cake
First up is the Pineapple Upside Down Cake, available for $6.99 from Aloha Isle in Adventureland. The cake is moist and flavorful — and it's served with your choice of Pineapple Dole Whip, Vanilla Soft Serve, or a Swirl of both.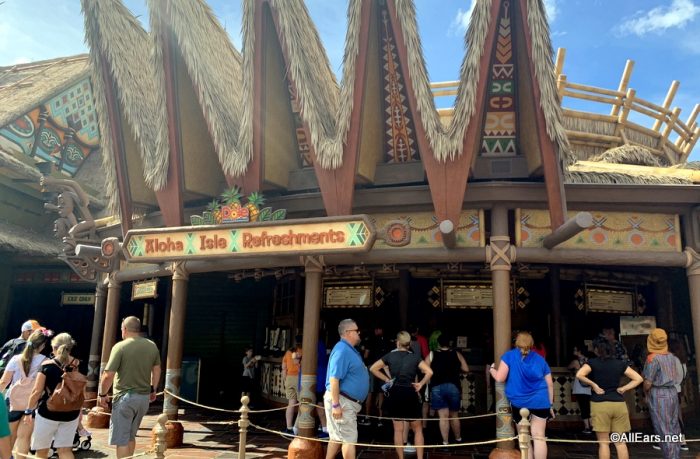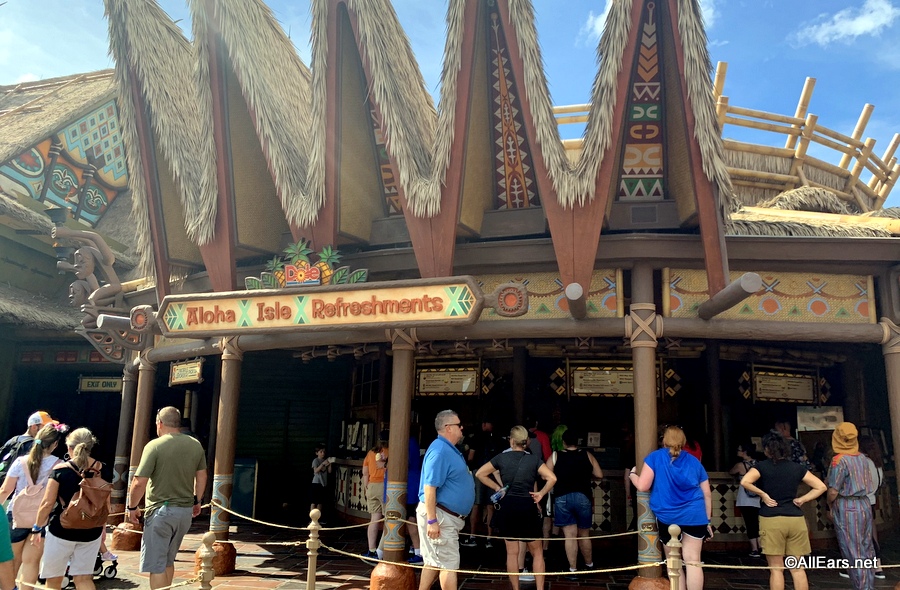 2. Chili-Cheese Fries
At Casey's Corner in Main Street U.S.A., we love grabbing a quick bite of Chili-Cheese Fries for $6.49. If you're more of a plastic cheese-lover, you can order plain French Fries for $4.49 and a side of Cheese Sauce for $1.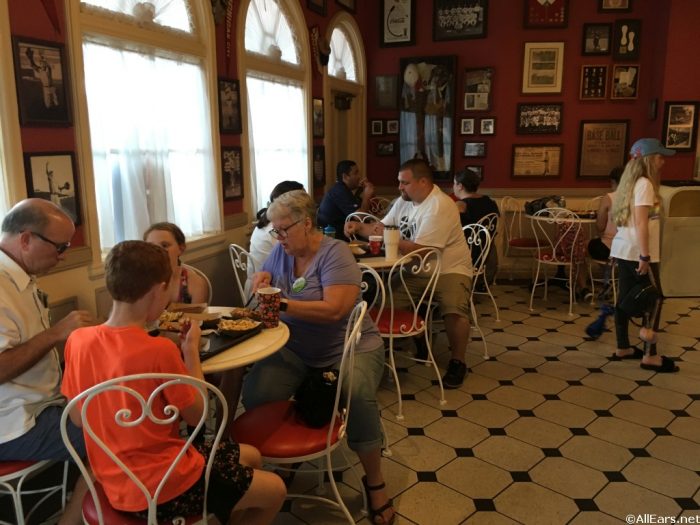 3. Mickey Pretzel
Of course, we can't pass up on the iconic Mickey Pretzel! You'll be able to find this guy on Mobile Order over at The Lunching Pad in Tomorrowland for $6.79.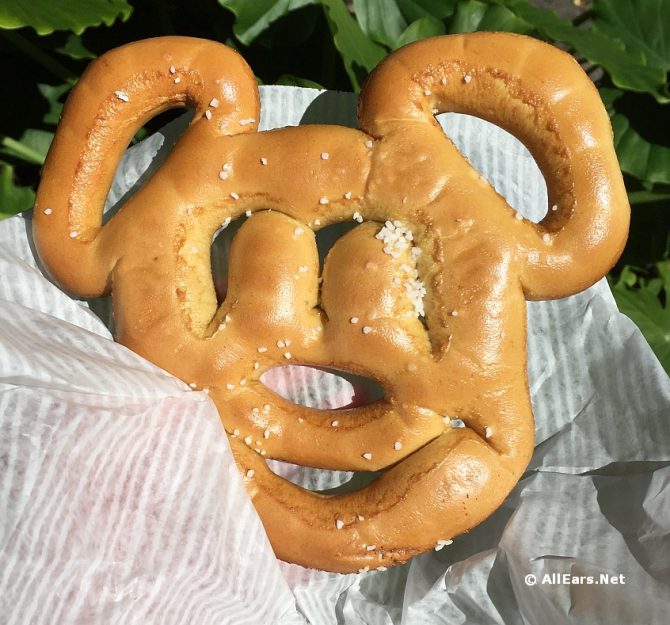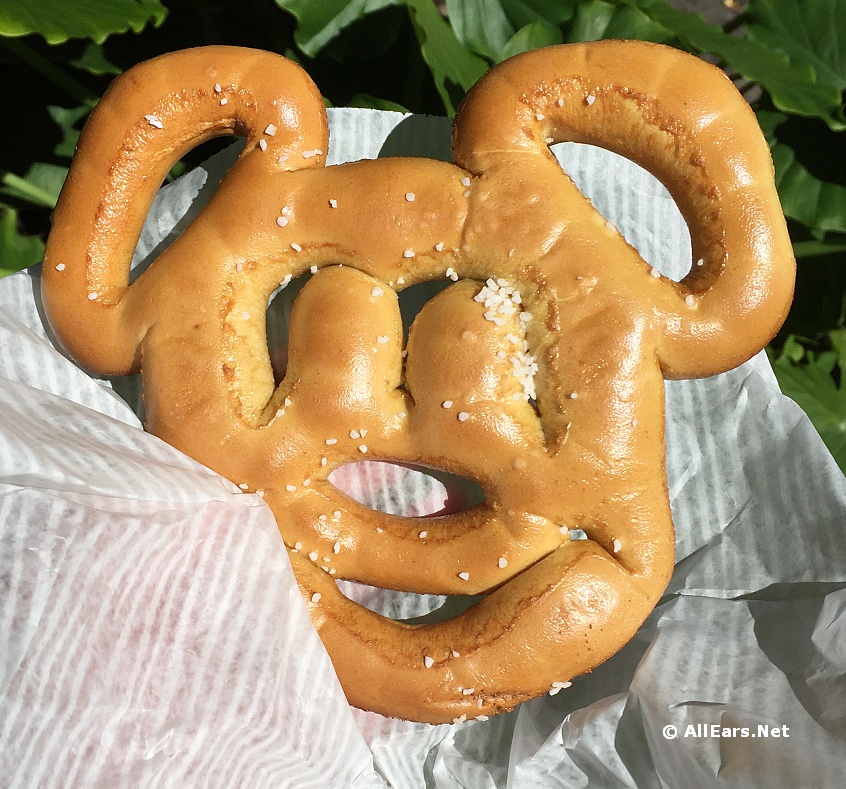 4. Nuna Turkey Jerky
Over in Hollywood Studios, you'll find us ordering Nuna Turkey Jerky (spicy or sweet) for $7.49 at Ronto Roasters in Star Wars: Galaxy's Edge.
5. Chocolate-Hazelnut Lunch Box Tart
The Chocolate-Hazelnut Lunch Box Tart became an instant classic when it debuted at Woody's Lunch Box in Toy Story Land. And you bet you can get it (and other flavors!) on Mobile Order for $4.29.
6. French Fries with Pulled Pork and Cheese
Here's one eat that walks the line between snack and meal. Should we call it a "sneal?" It's the French Fries with Pulled Pork and Cheese, available for $7.29 at Flame Tree Barbecue on Animal Kingdom's Discovery Island.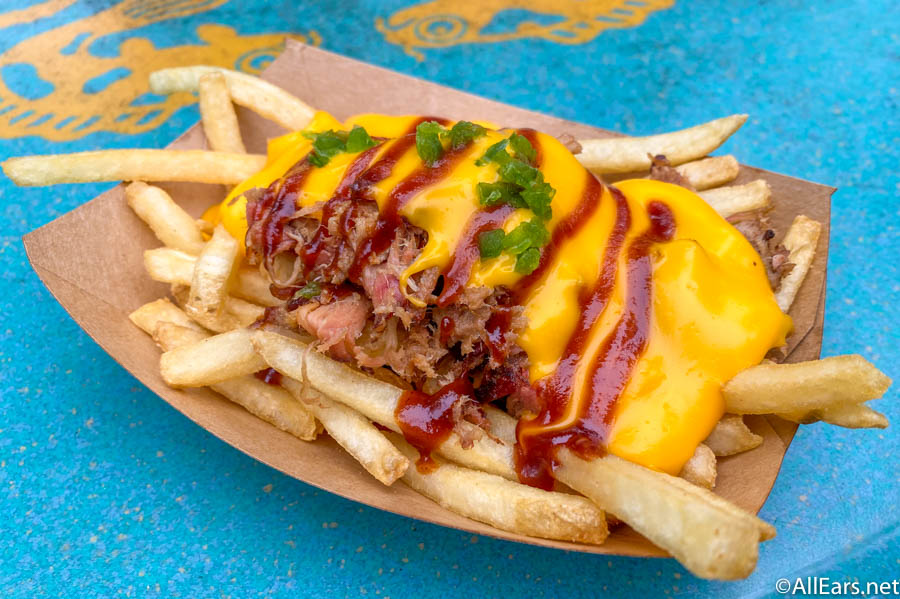 7. Cheeseburger Steamed Pod
Okay, yes, this one is a kid's meal, but it's good and snack-sized so can you blame us for ordering it? It's the Cheeseburger Steamed Pod at Satu'li Canteen in Pandora. Chow down on this intergalactic favorite for $7.99.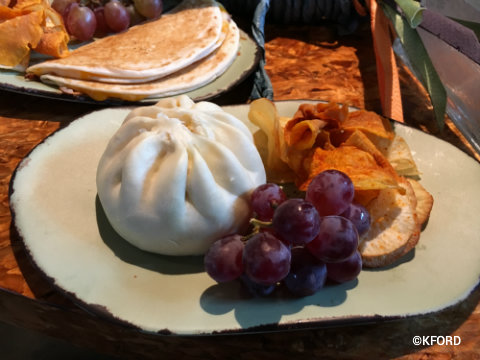 Disney World Resorts
8. Chocolate Chip Cookie Dough Cup
You can also Mobile Order at many of the restaurants in Disney Resorts. For instance, the All-Star Food Courts (World Premiere, Intermission, and End Zone) all have a pretty tasty Chocolate Chip Cookie Dough Cup for $3.99.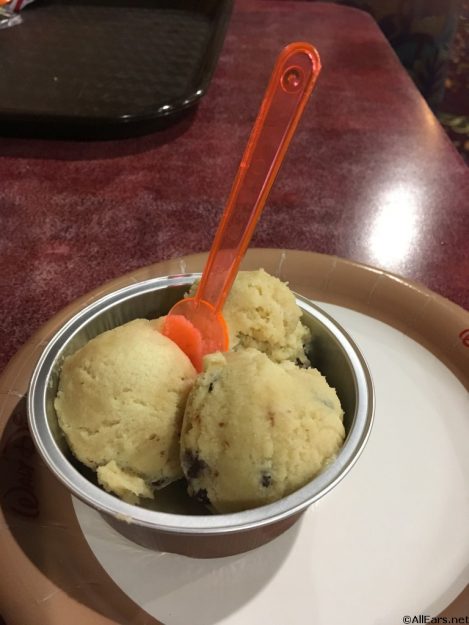 9. Zebra Domes
And, there's Zebra Domes! This yummy Chocolate Mousse and Amarula Liqueur treat is available via Mobile Order at The Mara in Animal Kingdom Lodge for $4.29.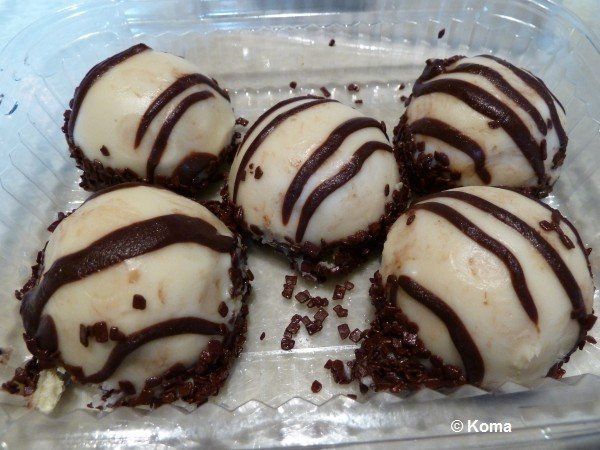 10. Warm Sticky Bun
Last but certainly not least is a snack from the newest Disney World Resort — Riviera Resort! The well-received Primo Piatto has a tasty Warm Sticky Bun with Almond Praline available for $4.29. Yum!
What are your favorite snacks to mobile order in Disney World? Tell us in the comments!