If you don't want to feel the sudden urge to rush to Disney World and spend money, we suggest you stop reading this post right now.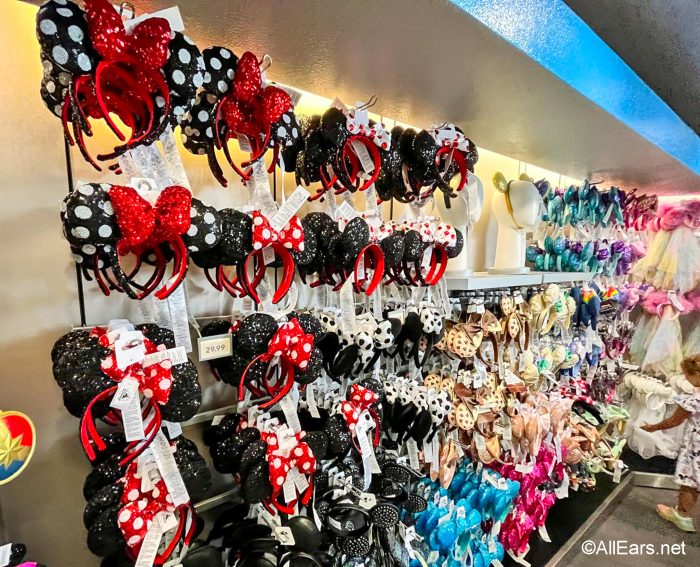 We've seen quite a bit of tempting Disney merchandise lately, from 50th Anniversary collections to the limited-edition items at the D23 Expo. But there's just something extra tempting about a new pair of Minnie ears! (It's in our name, after all.) And today, a new pair arrived at Disney World.
We'd already seen these Green Corduroy Minnie Ears at Disneyland Resort, but now they've arrived in EPCOT as well! We spotted them at Creations Shop.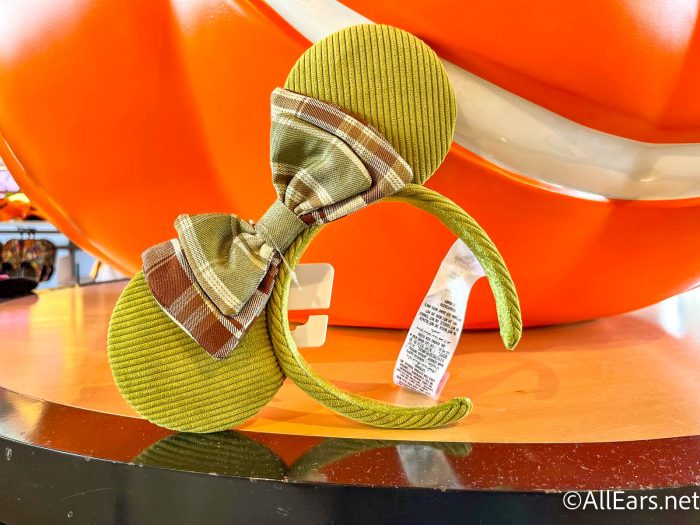 The ears themselves are a muted shade that's perfect for fall, and they're topped with a plaid bow with a brown and green color scheme. They just make us want to cozy up next to a fire with a mug of apple cider! (Although it's definitely too hot to do that here in Florida.)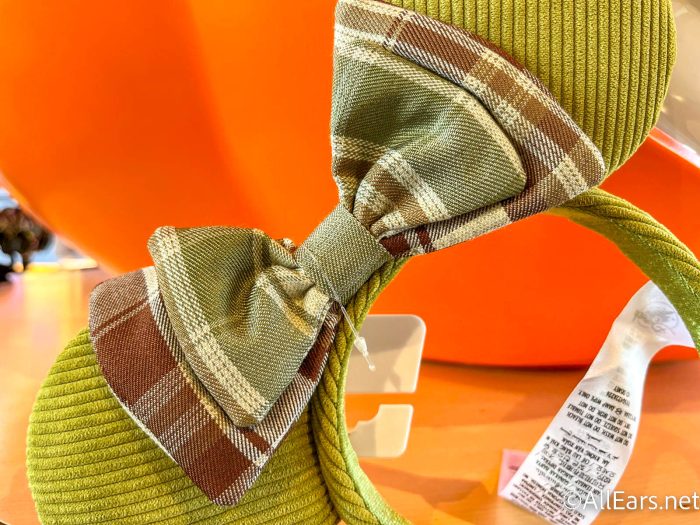 We'll be on the lookout for more falltime Minnie ears in the parks, just in case we get any more designs this season! We've already seen a Halloween pair, as well as an orange tie-dye pattern, so there are plenty of options to choose from if you're visiting soon.
Stay tuned to AllEars for more merchandise updates, including all the details on the latest Disney merchandise to land in the parks and online. With so many new items available, you're definitely going to want to up that shopping budget for your next vacation!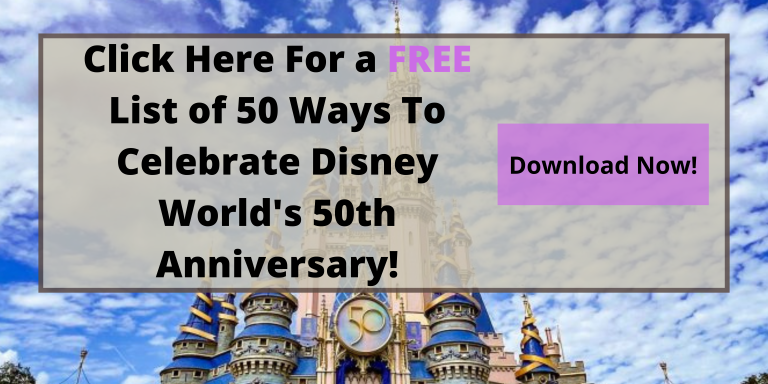 Would you buy these Minnie ears? Tell us in the comments!