The Festival of the Lion King show is definitely a Disney World fave!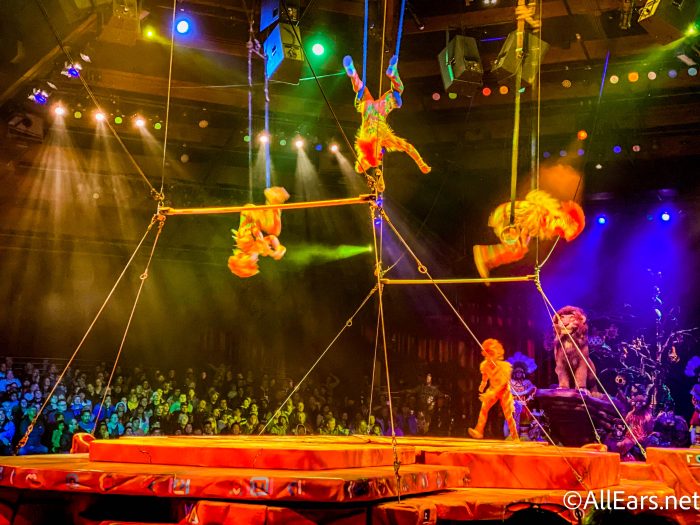 And with the return of the acrobatic Tumble Monkeys, the show is drawing crowds daily in Animal Kingdom! If you're planning a trip to Disney World soon, we have an update on Lion King showtimes for you.
Currently, you have your choice of 8 times to see the Festival of the Lion King show on your Animal Kingdom park day. But starting Aug. 14th, Disney is reducing daily showtimes to 7 shows per day.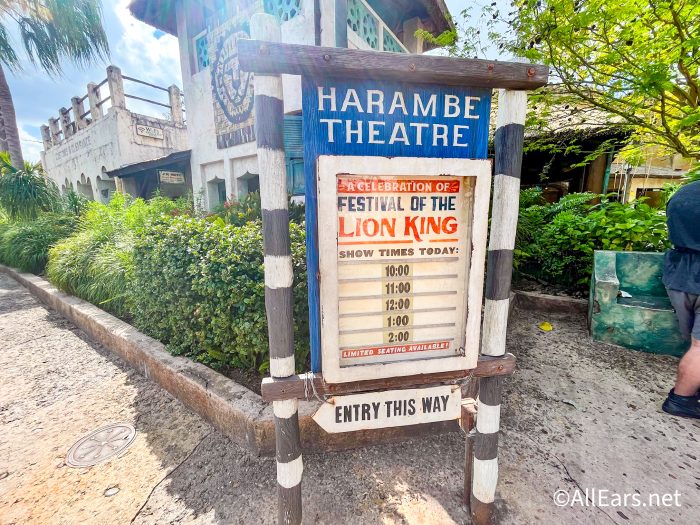 Daily showtimes will be 10AM, 11AM, 12PM, 2PM, 3PM, 4PM and 5PM starting Aug. 14th. The only exception to this is on Saturdays, when there will be an additional 1PM show.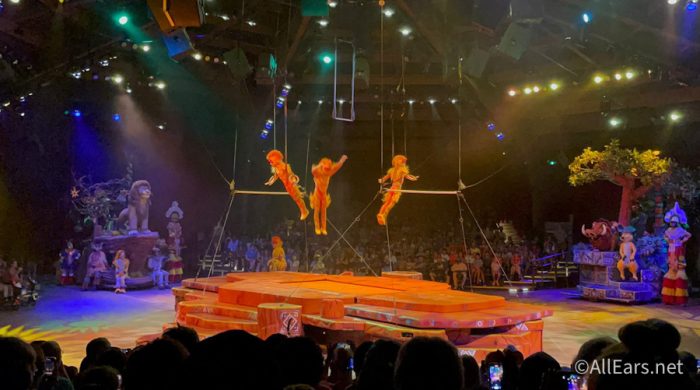 Remember that if you purchase Genie+, you can get Lightning Lane access to the Festival of the Lion King! It's a good idea to take advantage of that because this is a very popular show — especially now that Disney has reduced the number of shows most days.
If you don't have Genie+, we recommend planning to get into the standby line at least 30 minutes before the show you want to see!
Is Festival of the Lion King a Disney World must-do for you? Tell us why you love it in the comments!