DISCLOSURE: This post may contain affiliate links, which means when you click a link and make a purchase, we receive a commission.
You can tell it's summer, because the top items our readers purchased last month from Amazon include sunscreen, fans, cooling towels, and more!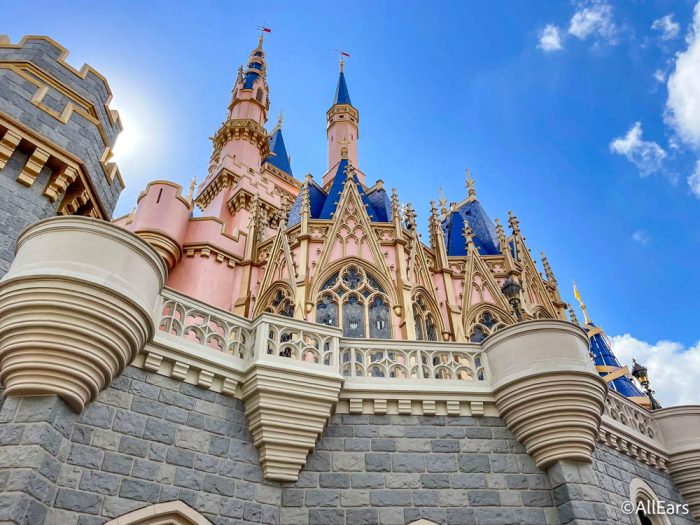 All Ears readers know that Amazon is one of our favorite places to shop because it really does have EVERYTHING!
Want to see what your fellow readers are loving? Check out our list below!
A portable charger is not only a must-have in your park bag, but a great item to keep handy on a day to day basis. Disney pros know how long park days can easily drain your phone battery. Between My Disney Experience, Genie+, and just taking photos and videos of your trip, that dreaded low battery alert will pop up before you know it! We have shared our favorite picks for lightweight portable chargers as well as compared the top portable chargers on Amazon.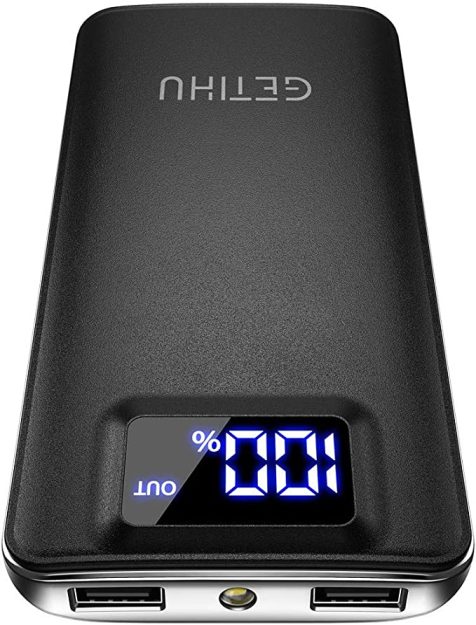 Our readers love this charger by GETIHU! It has three USB outports so you can charge multiple devices at once. The digital screen keeps you up to date with the current battery power left in the device, and it even has a flashlight! Reviewers on Amazon love how powerful yet lightweight this charger is, and apparently our readers do too! 
Disney rainstorms. They're inevitable! We saw some pretty intense flooding at the parks last month, so it's no surprise that rain ponchos made the list. These clear ponchos come in packs of ten and each poncho is packaged in its own bag.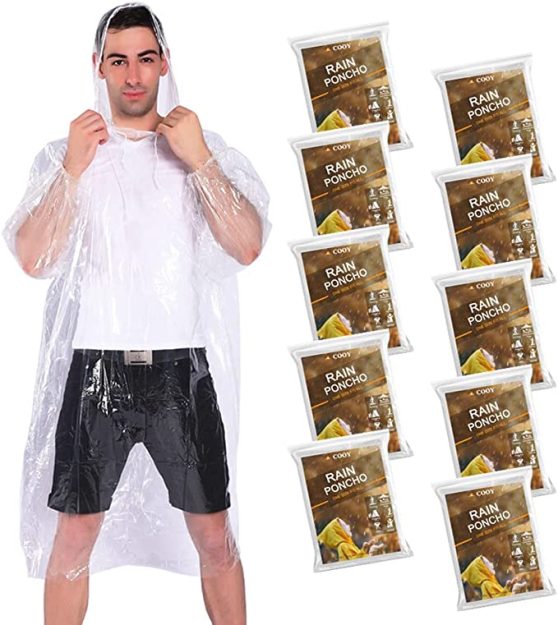 Despite coming in only one size, the sleeves and hood have drawstrings so you can tailor them (and avoid the wind blowing all that rain inside your poncho!). Even though we hope you only experience sunny skies while at the parks, it's better to be safe than sorry! You'll be grateful to have a spare poncho in case one of those famous Florida storms rolls through while you're out and about.
These cooling towels are consistently a favorite on our posts! We all know it can get scorching, and it's important to have a variety of tools to keep yourself from overheating. A cooling towel is a lightweight item you can bring into the parks that can make a huge difference on your comfort level.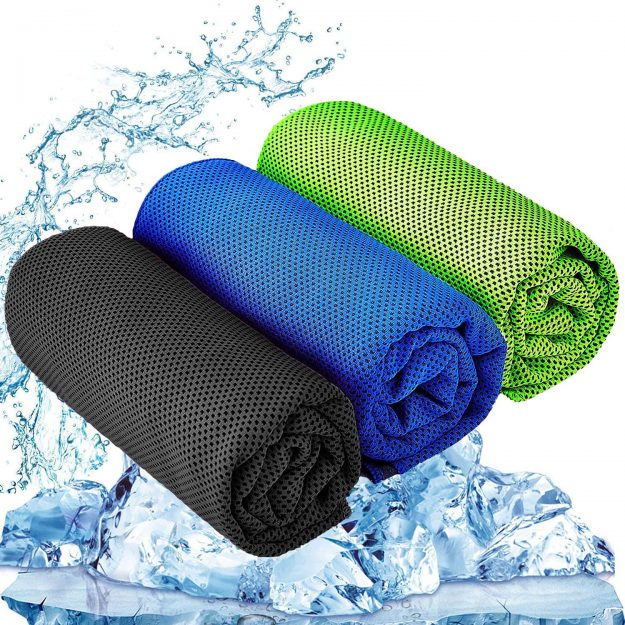 To activate the cooling sensation, just wet the towel, and you're good to go! Place on your neck, forehead, or anywhere else for a soothing experience. These towels come with their own carrying bags that let you pack away a damp towel in your bag without worrying about any leaks.
Like we said, having different options for cooling off is important! Portable neck fans are another popular item that we recommend bringing on your vacation. We love the hands-free design that gives us a cool breeze without having to hold a mini fan to our face.
This battery-powered fan can be adjusted- the flexible heads can be turned in a variety of directions and allows for customization for the wearer. It also has three speeds and reviewers note that despite its power it's relatively quiet!
Spending the day in the sun doesn't just make you feel hot, your body also becomes dehydrated much more quickly. Refuel your body with an electrolyte drink mix like this popular hydration multiplier our readers love.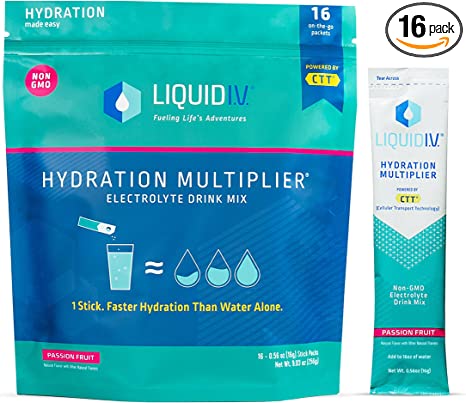 The packets include vitamins that boost rehydration. We have linked the passion fruit flavor, but this brand also has other options like lemon lime and acai berry! If you're unsure about whether you'll like the taste, you can purchase a smaller pack size to try them out before committing to a ton of packets!
Sunscreen is kind of a no brainer. But the choices can be overwhelming! Take a cue from our readers and try out the Aveeno mineral sunscreen. Mineral sunscreens are not only a great natural alternative to traditional chemical sunscreens, the formula tends to work better for those with sensitive skin.
This sunscreen is oil-free and light on the skin. Another thing we love about this product is that it doesn't leave a white cast on darker skin tones, so no worries about looking like a ghost!
A first aid kit might not be something on your radar for your park bag, but it's something we think everyone should have on them. This tiny kit is small enough to remain unobtrusive but still contains the basics you'll need to cover any small emergencies.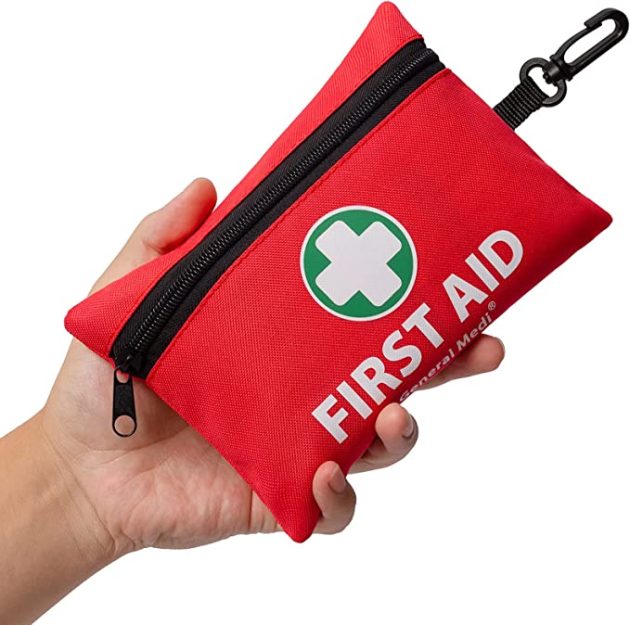 Whether you opt to bring this with you on vacation, camping, or just stash in your glove compartment, we can't recommend keeping a travel first aid kit handy whenever you are out and about.
This game was a hit during the Amazon Prime Sale! The Haunted Mansion game is for ages 8 and up and can accommodate 2-6 players. This is a special 50th anniversary edition with glow in the dark ghosts and new art of the parks.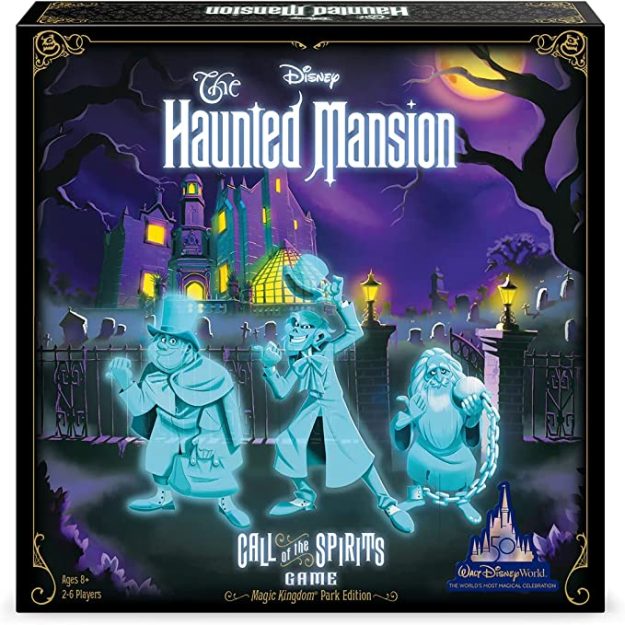 Reviewers say the game is easy enough for kids to understand and enjoy, but that it has great replayability and adults will be entertained too! Snatch this game up for a fun addition to family game night as we move into autumn and Halloween season.
This favorite item is a sleeper candidate … get it? Most items we share are either Disney themed or things you might use on a trip. But we can understand wanting to take a little bit of your Disney resort home with you! We all need a little luxury at home, especially when it comes to where we rest our head.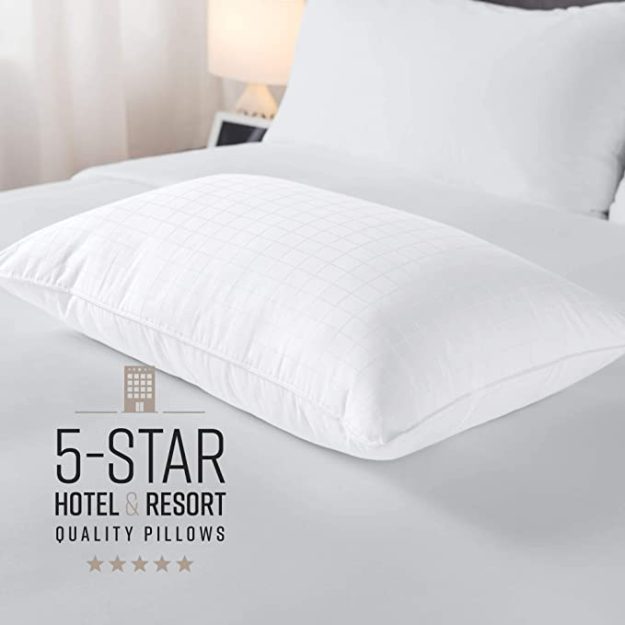 You can upgrade your bedtime with this resort quality pillow and pretend you're still lounging in your hotel room before a full day at the parks! One Amazon reviewer said this pillow will "cradle your head like a dream"! If that isn't a reason to purchase these, we don't know what is. 
Our last item for July is another board game! This time, our favorite furry friends Chip and Dale are the main feature. This is a card game for 2-6 players and can be played by ages 5 and up.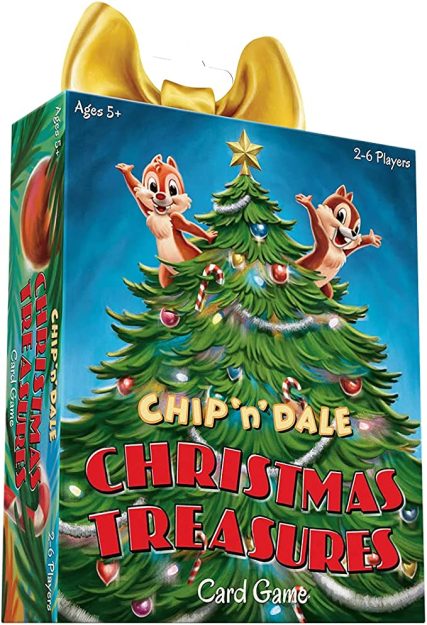 It's a memory game that you can play with your smaller kids who will love the characters and gameplay! For those who like to get started on their Christmas shopping early, this game would make a great gift for the little Disney fans in your life.
Now that your shopping cart is full, sign up for our newsletter so you don't miss out on any news or future deals we share!