If there's one thing to know about Disney World in the summertime it's this: You will likely get rained on.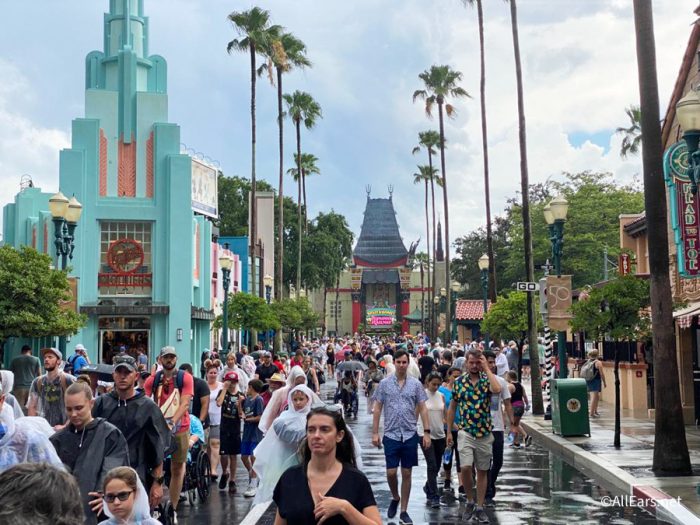 Orlando is known for its blistering hot summer days and afternoon thunderstorms and rain showers. Rain is one thing, but when there are storms causing lightning and thunder in the area, Disney closes down its outdoor rides and attractions for guest safety. These are things like Test Track in EPCOT or Slinky Dog Dash in Disney's Hollywood Studios. Multiple rides temporarily closed in Disney World, and the weather could be a factor in those closures.
We were looking at the My Disney Experience app when we noticed that over 10 rides were listed as "temporarily closed" in Magic Kingdom.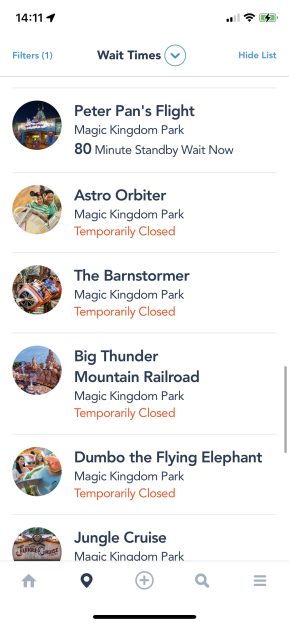 Rides like Big Thunder Mountain Railroad, Seven Dwarfs Mine Train, and the Tomorrowland Speedway were all temporarily closed, likely due to storms in the area.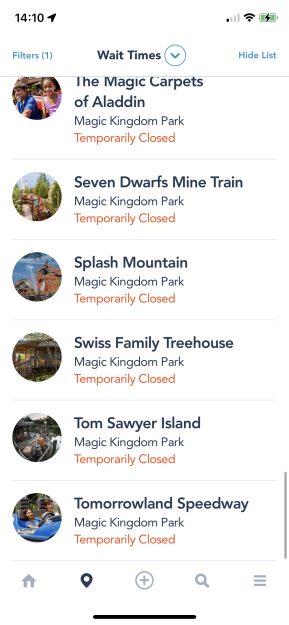 Outdoor rides at other parks like Test Track were also currently listed as temporarily closed.
When storms move into the area, outdoor rides and offerings close to maintain the safety of guests and Cast Members. Disney then waits until the storms are a certain distance away before reopening the closed rides.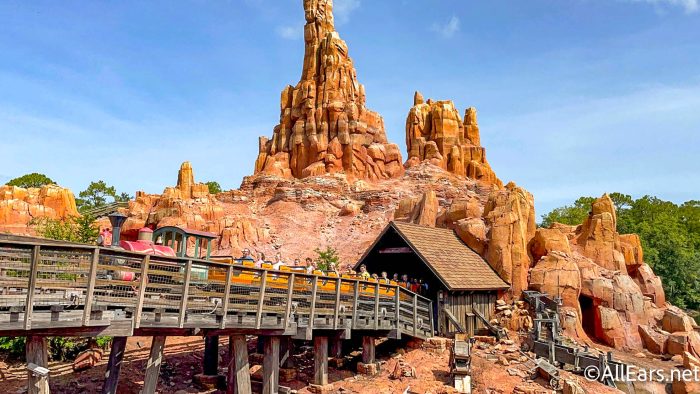 There are currently some thunderstorms hovering around Orlando and Disney World that may be forcing rides to stay closed. If you get caught in a thunderstorm at Disney World, you may be tempted to leave the park, but storms can actually be a great opportunity to experience the indoor attractions if other guests choose to leave.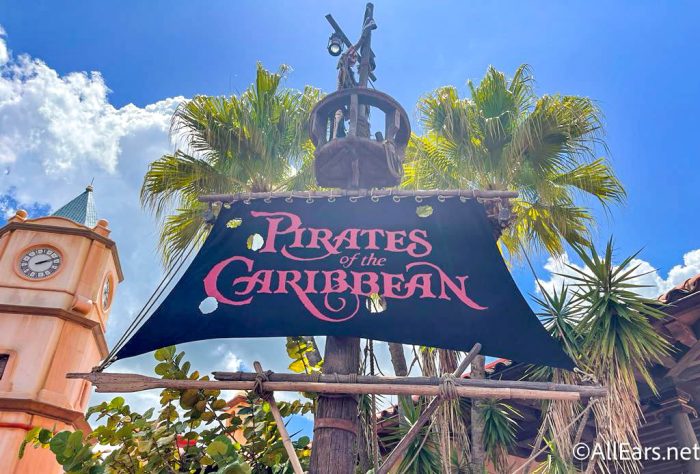 Of course, temporary ride closures may also drive up wait times for the indoor attractions, so it's a good idea to keep an eye on the wait times in My Disney Experience to see what wait times are like for other rides. My Disney Experience is also a great way to figure out what's still closed, so you don't find yourself walking all the way over to a ride to find it unavailable.
If you're heading to Disney World this summer, it's a good idea to pack a rain jacket, poncho, or umbrella (or maybe even all three) in your park bag, because you never know when you might need it.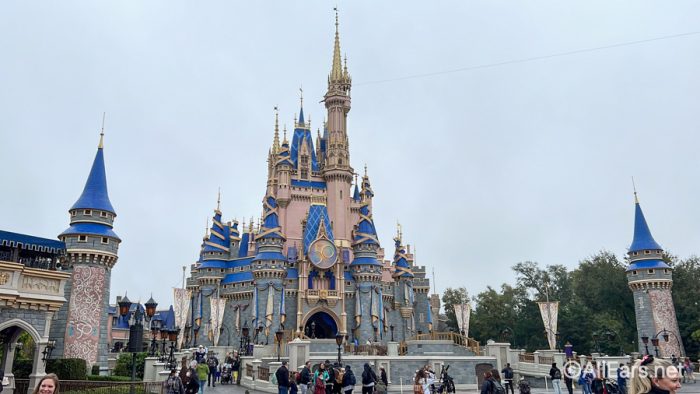 The Florida rain is no joke, as we've seen it flood stores and walkways in Disney World on multiple occasions. The best way to deal with rain in Disney World is to keep an eye on the forecast and be prepared for whatever the weather may throw at you.
Make sure to stay tuned to AllEars for the latest Disney World news!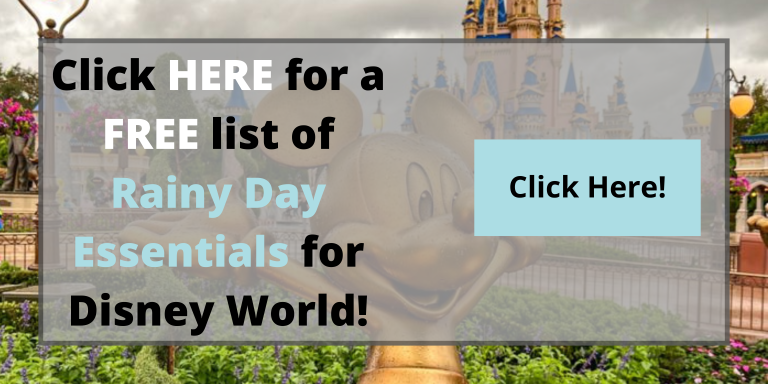 Have you ever been caught in a storm at Disney World? Let us know in the comments!