DISCLOSURE: This post may contain affiliate links, meaning when you click the links and make a purchase, we receive a commission.
There is one thing you can always count on when it comes to the weather at Disney World.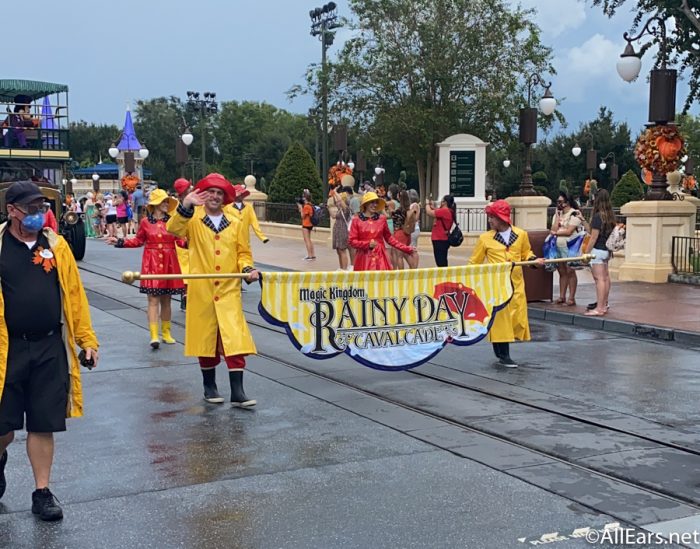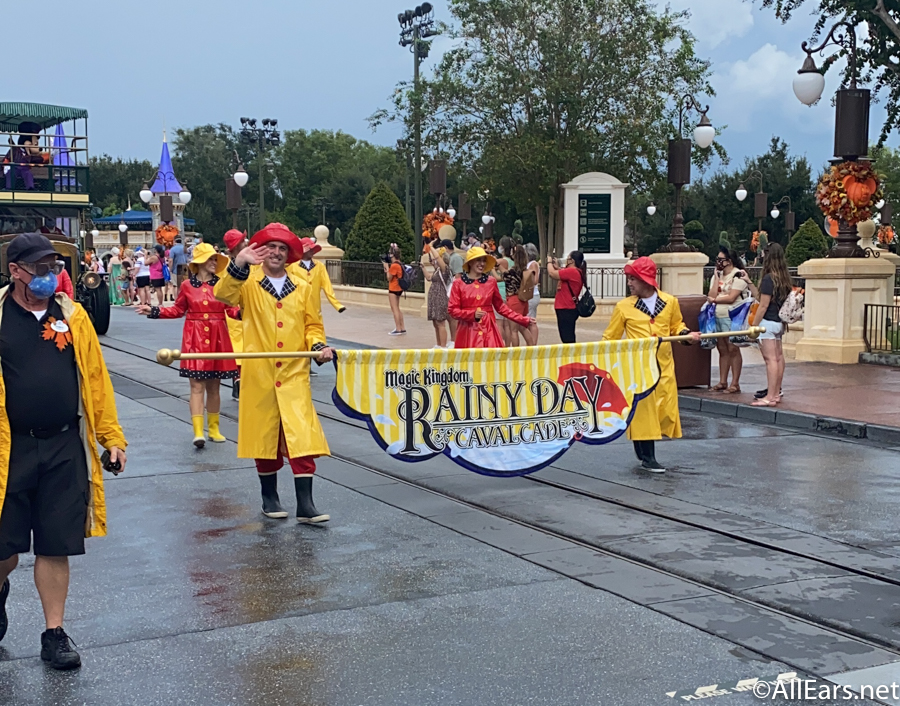 Downpours are very common, even on days that start with blue skies. We've seen our share of stormy weather at Disney World just this spring, but a sudden downpour can happen at any time, regardless of the season. So how do you make sure you're properly prepared?
Well, we've put together some helpful tips so that you can be prepared for whatever the weather throws at you at Disney World.
A Weather App
The handiest tool you can have in your arsenal to handle weather at Disney World is a weather app. Everyone has their favorite — from Accuweather to Weather.com, but being able to follow the local weather while you're at Disney World is a must.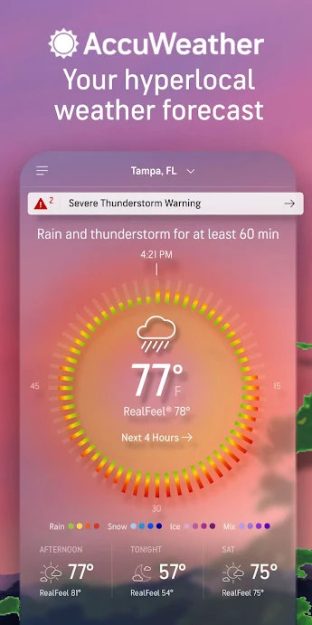 Knowing if and when rain is coming can help you better plan your day! Then you won't be unprepared when the rain starts because you expected it and had a chance to plan ahead. Also, note that WeatherBug is working with Disney World to provide an even better option for planning your day around the weather.
A Raincoat
We recommend ALWAYS carrying rain gear with you just in case of a surprise Disney World downpour (and believe us, it happens often). Although ponchos are readily available at Disney World when it rains, you can stock up on cheaper ones from your local dollar store. However, a raincoat offers an even better option, especially something like this lightweight raincoat that you can easily pack in your day bag from Amazon.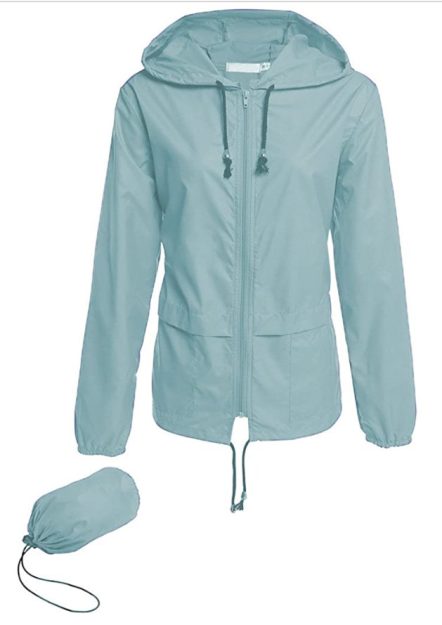 This raincoat is $29.99 and comes in a variety of colors, plus it's hooded, so it will keep you nice and dry in the middle of a downpour. It easily rolls up so you can fit it in your day bag when you're not using it.
Pack Extra Socks
We've all been there — stuck at Disney World with wet socks that squelch inside our shoes and just feel gross. But if you think to pack an extra pair of dry socks in your day bag, you can just put those wet gross socks in a plastic bag and forget about them and go about your day.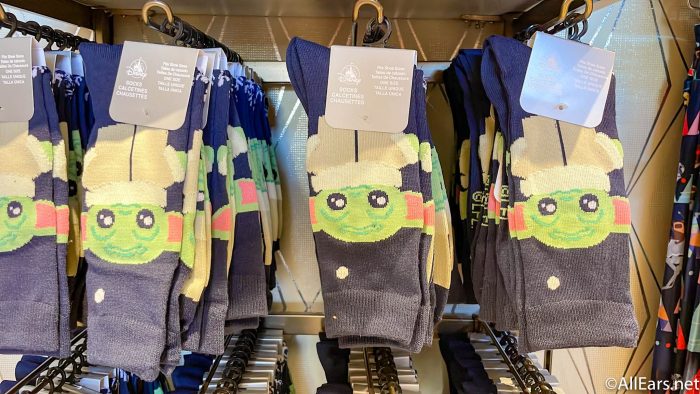 Trust us, extra socks are ALWAYS a must. Even if it's not rainy, you could step in a puddle or get soaked socks from a water ride (Kali River Rapids, we're looking at you).
Waterproof Shoes
Speaking of wet feet, the best way to keep them from staying wet  all day is by wearing waterproof shoes. If you know it's going to rain, put on something like these Crocs Clogs and you don't have to worry about water soaking through your shoes.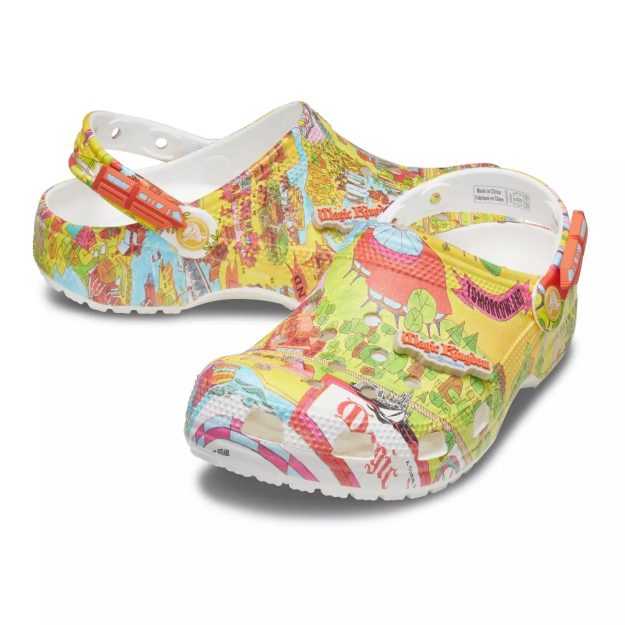 You can even bring an extra pair of sneakers and socks to change back into once the rainy weather has passed. These particular Crocs are $59.99, but you can find a variety of styles and colors! We know many of our readers swear by Crocs and their waterproof feature is one of the reasons why!
A Change of Clothes
Okay, so we know that bringing a full change of clothes isn't always doable if an extra set of clothes won't fit in your day bag. However, in the summer, you can always stow something like a dry tank top and a pair of shorts in your bag just in case.
It's always a good thing to consider if you know you're going to get drenched during a rainy day at Disney World.
Hair Accessories
If you have longer hair and it gets drenched, that wet hair is just going to slap you in the face and annoy you the rest of the day (yes, we're talking from personal experience). We NEVER leave home without some kind of hair accessory to tame our hair, whether that be a scrunchie, headband, or simple hair tie. But if you want to bring some Disney style to your look, you can always get something like these Minnie Mouse Hair Scrunchies.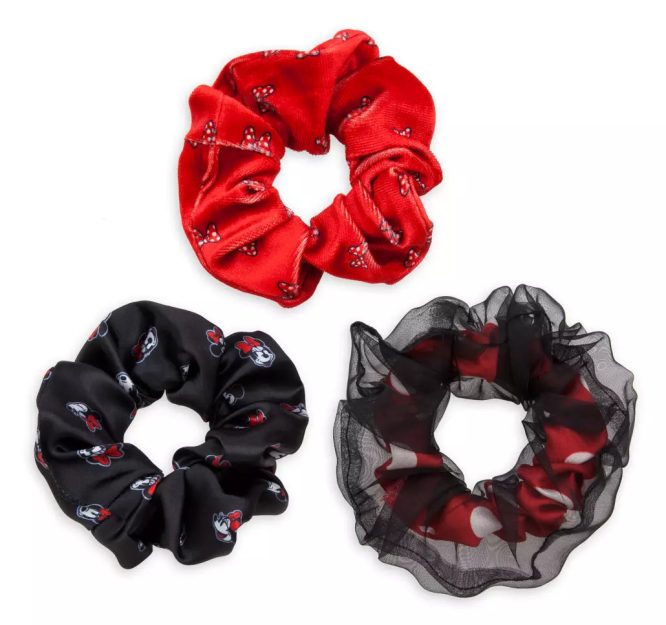 These scrunchies, which are $14.99, come in classic Minnie colors (black, white, and red), and will match almost all your outfits.
Waterproof Cases/Bags For Your Phone And Electronics
Although many smartphones are waterproof these days, some are not. That also goes for your other electronics, including portable chargers. You can either keep a plastic bag handy to keep your phone dry on a rainy day or invest in a waterproof phone case, like this two-pack on Amazon, that will let you continue to use your phone even when it's raining.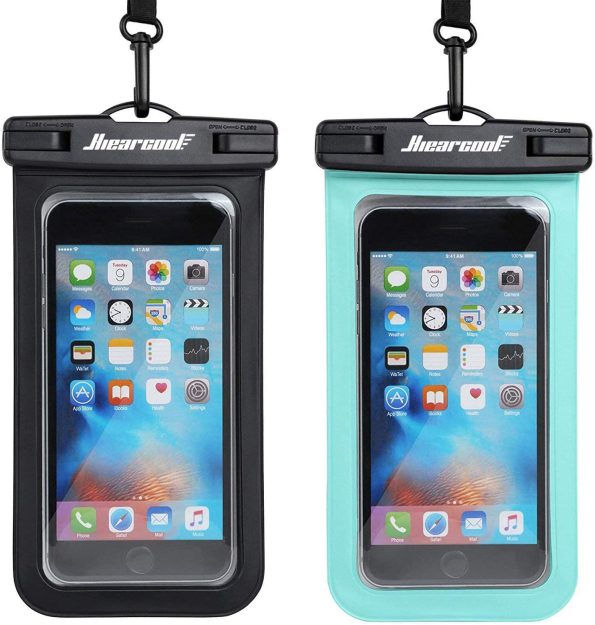 This universal waterproof case even has a clip so you can attach it to a lanyard or your bag to keep your phone handy.
Be Aware Of Where You Are
It's always a good rule of thumb to be aware of your surroundings, but you can take this tip even further at Disney World. If you know when the rain is supposed to start, you can plan ahead enough so that you're indoors — either on a ride, seeing a show, in a shop, or restaurant — before you have a chance to get wet.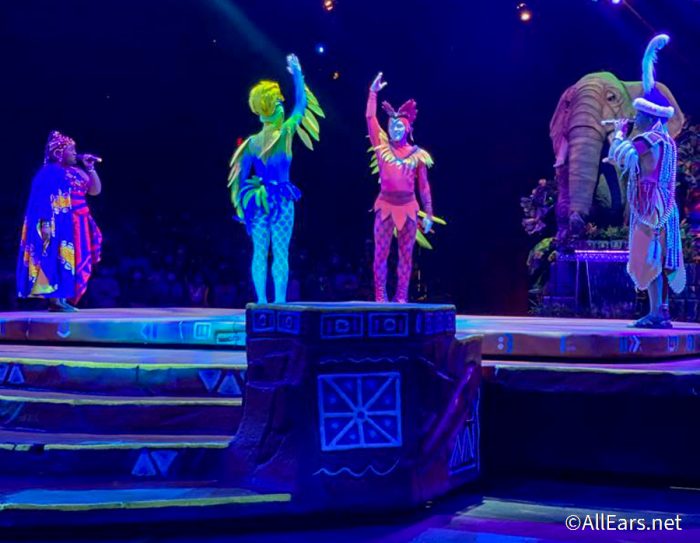 This is also why having a weather app is a good idea — knowing when to plan to be indoors gives you an advantage.
Rethink Your Wardrobe
Certain clothing just does not handle rain very well. For example, when jeans get wet, it takes them FOREVER to dry and who wants to be walking around all day in wet pants? It's a good idea to plan your wardrobe ahead of time for clothes that will dry quickly if you think it might rain during your day at the parks.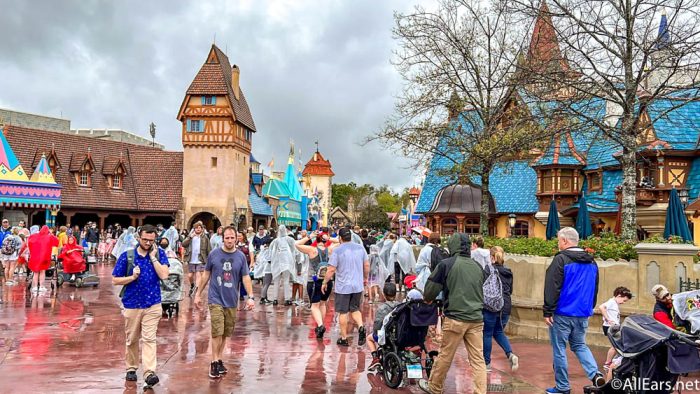 Of course, if you just pack extra clothes, this isn't an issue, but you're still stuck having to carry those wet clothes around all day in your day bag.
Bring A Baseball Cap
A baseball cap comes in handy when it rains because who likes having rain in their eyes? Even better, plan to bring a waterproof baseball cap that will keep your head dry, too. This waterproof baseball cap on Amazon is also great for keeping the sun out of your eyes — plus it's easily collapsible for carrying around if you want to switch it out for your Minnie ears once the rain stops.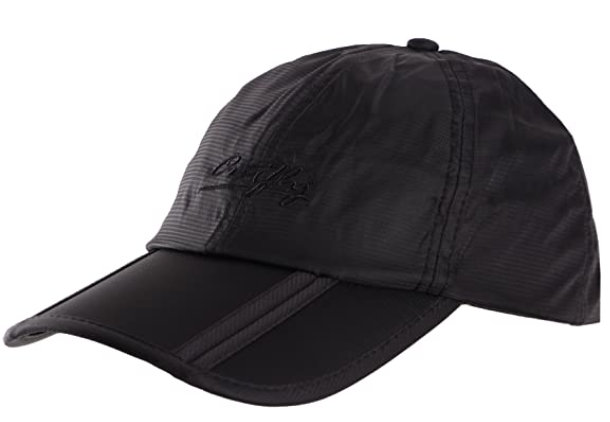 You can grab this hat on Amazon for $15.99.
Bring an Extra Mask
Now, the only place where masks are required in Disney World is in the First Aid Stations. You won't be required to wear a face mask anywhere else, although you are of course welcome to if you'd like to. But it's a good idea to pack a mask anyway, just in case policies change or if you do have to make a stop at First Aid. Have an extra mask inside a plastic bag in your day bag if it looks like rain, in case you have one that gets wet.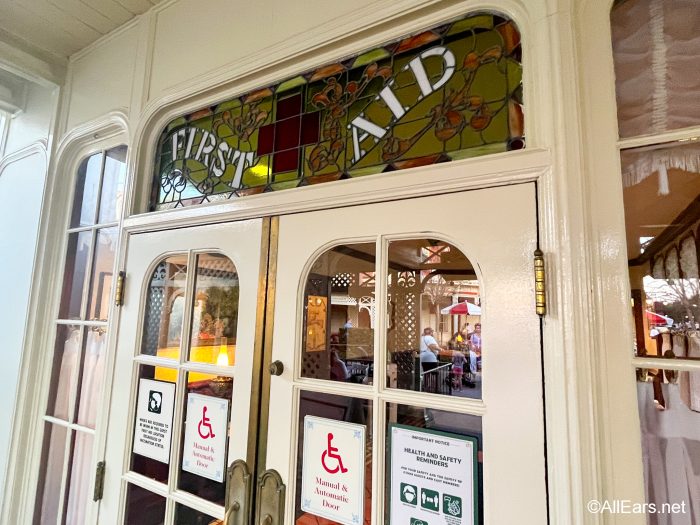 It's always a good idea to keep an extra mask in your day bag for this reason, as well as in case you lose one (which is very easy to do).
Have A Backup Plan
If there's lightning anywhere at Disney World or near Disney World,  outdoor attractions will close until the bad weather has passed. This could greatly affect your plans at the park if you want to ride those attractions. Have a backup plan in place for other things to see or ride if those attractions close because of weather. Also, you'll need to know that the Skyliner doesn't run during bad weather.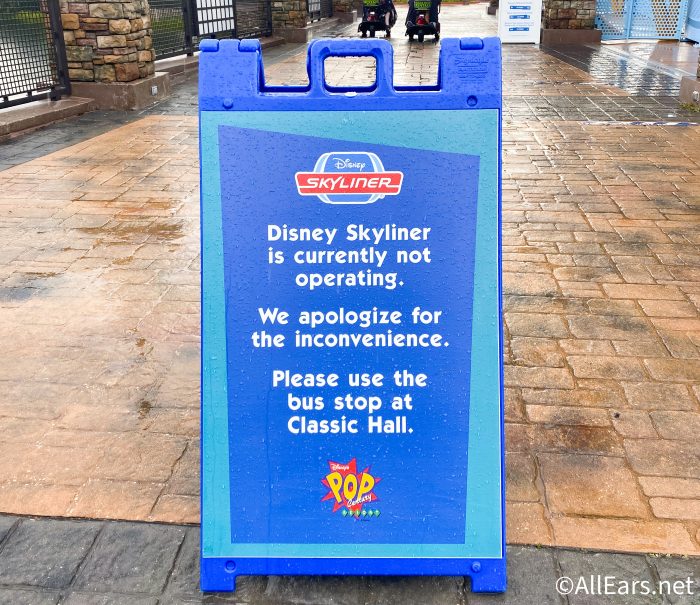 Planning ahead will prevent any frustration you might feel getting to the parks and finding out that your favorite rides aren't running.
So those are our best tips on how to be prepared for the inevitable rainy day at Disney World. We'll continue to share our best tips, tricks, and hacks so that you can have the best Disney World trip possible, so stay tuned for more!
What's your best tip for preparing for rainy weather at Disney World? Let us know in the comments!
Join the AllEars.net Newsletter to stay on top of ALL the breaking Disney News! You'll also get access to AllEars tips, reviews, trivia, and MORE! Click here to Subscribe!