It is TIME.
Entertainment has slowly but surely been making its way back to the parks since reopening in summer of 2020. We've now seen the return of the Beauty and the Beast show, Festival of the Lion King (which is going back to "normal" soon!), character meet-and-greets, parades, and more! But today, the beloved Finding Nemo musical is back in Disney's Animal Kingdom and it's joining Disney World's paid skip-the-line system!
On Saturday, we were able to see a preview of the reimagined Finding Nemo show — it was incredible! And now, you'll be able to guarantee yourself a good seat to the show with the purchase of Genie+.
Starting today, Finding Nemo: The Big Blue…and Beyond has joined the Genie+ lineup. We checked out some of the times this morning on the My Disney Experience app! It looks like there were still early showtimes available this morning when we checked.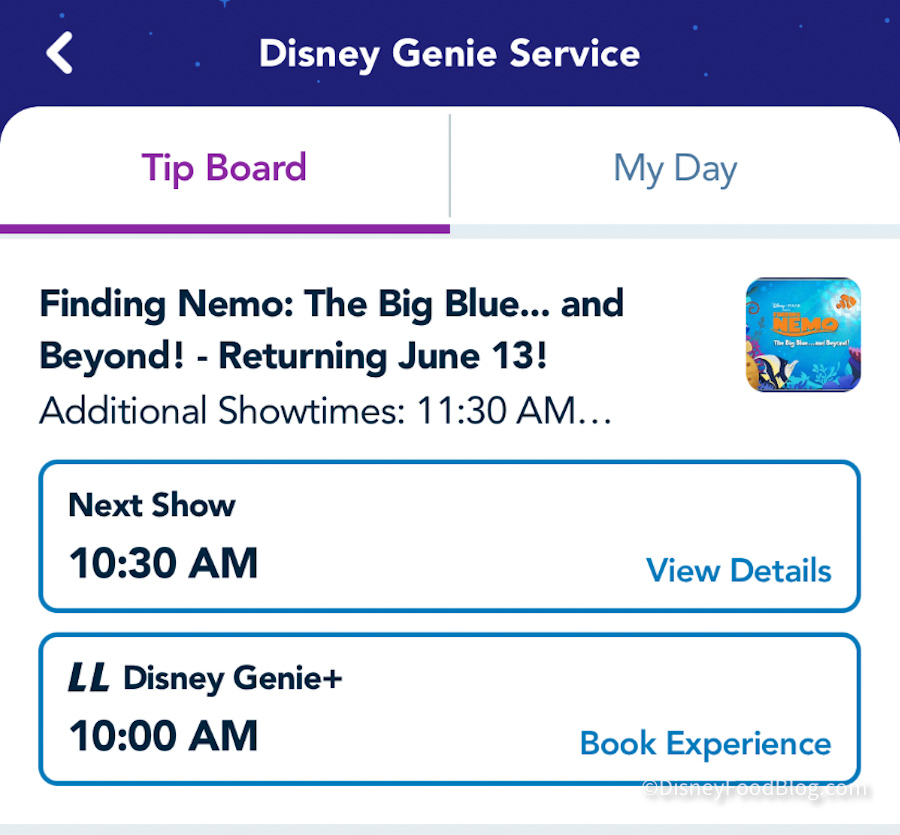 We decided to check out the Lightning Lane experience for the new Finding Nemo show, and found that there were no permanent "tap points" outside the theater like you'd see at other Genie+ attractions. Instead, Cast Members were stationed at the entrance manually scanning for Lightning Lane passes.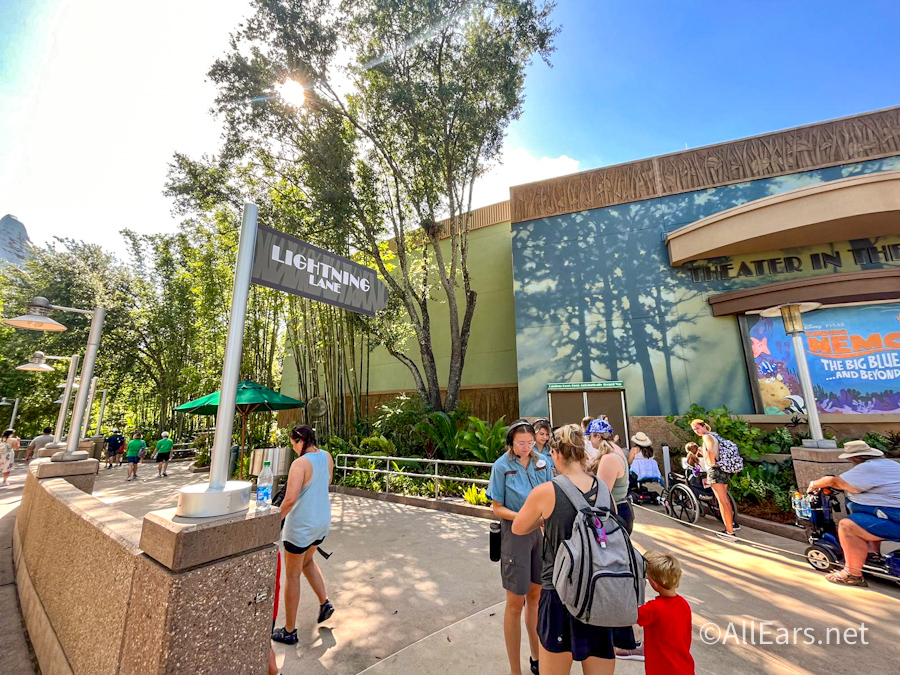 There was no special section for guests with Lightning Lane passes — but we were ushered into the theater prior to standby guests, giving Lightning Lane guests the first pick of seats. As you might expect, we did notice that the front center section filled up first, followed by the sides.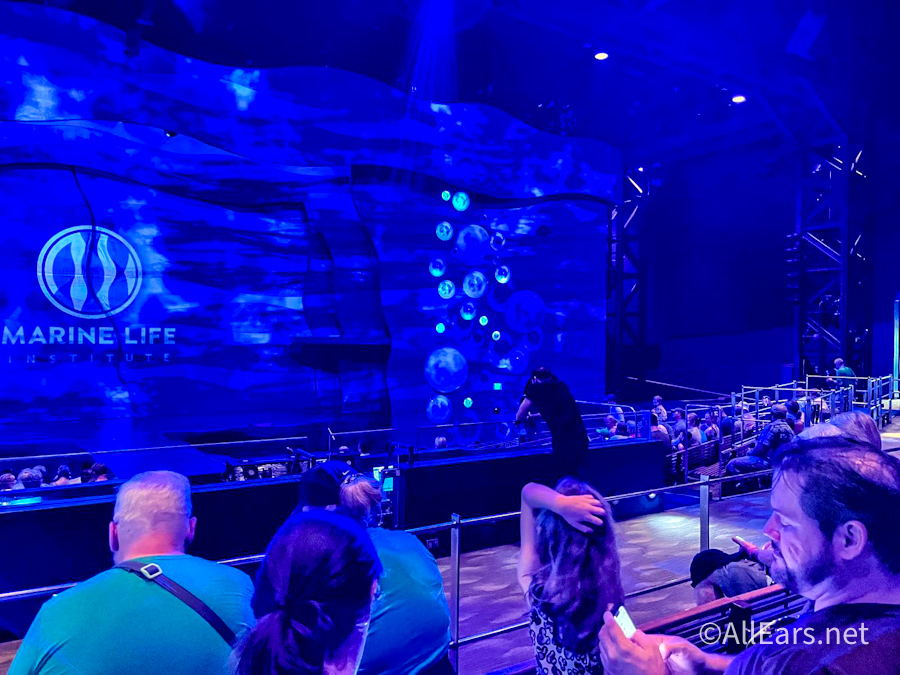 We'll keep an eye on this new Lightning Lane throughout the day!
The show has changed but still has the same spirit we all know and love! There are still fan-favorite songs including "In the Big Blue World" and you get to meet characters from Finding Nemo and Finding Dory.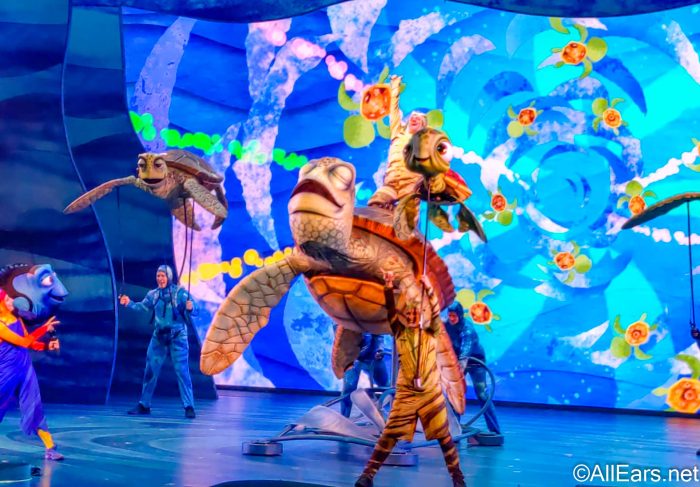 There is also a brand new LED screen on stage which adds lots of texture to the performance going on. The show has also been shortened from 40 minutes to about 25 minutes. If you want a better look at the new show, you can check it out here!
If you need some tips for how to navigate Genie+, never fear! We've put together an ultimate guide on how to use the system, if it's worth it, and we've answered all of your questions. Molly has also put together a guide with the knowledge she's learned by using the system over 20 times.
Click below to check out our Animal Kingdom with Molly playlist on YouTube!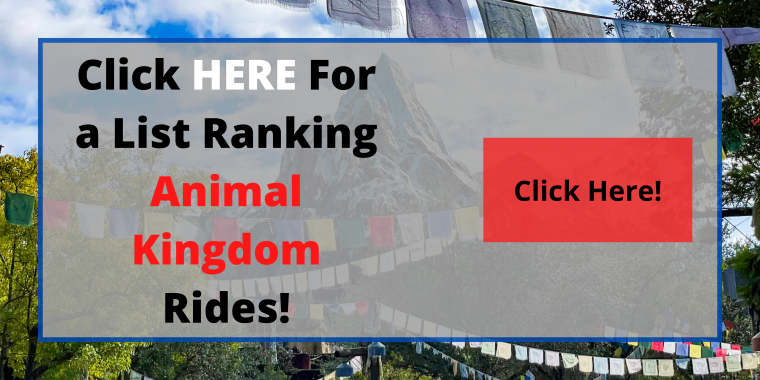 Are you excited that the Finding Nemo show has returned to Disney World? Let us know in the comments!