There's a lot of things to do while on vacation in Disney World. Oftentimes people think of the rides, or entertainment offerings the most. Something that can get overlooked when planning a Disney vacation is the interesting and unique food offerings you can try!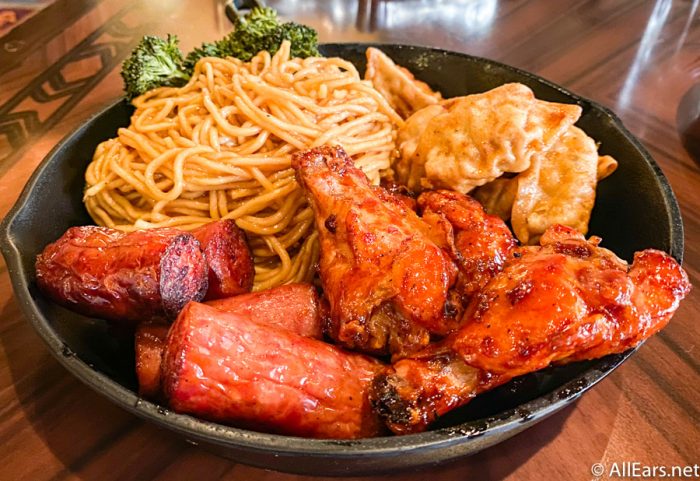 If you've ever wanted to bring the menu items from some of Disney World's best restaurants home with you, then you're in luck because we've compiled some recipes that will help you do just that.
The Hollywood Brown Derby in Hollywood Studios is a replica of the original restaurant of the same name located in (you guessed it), Hollywood, California.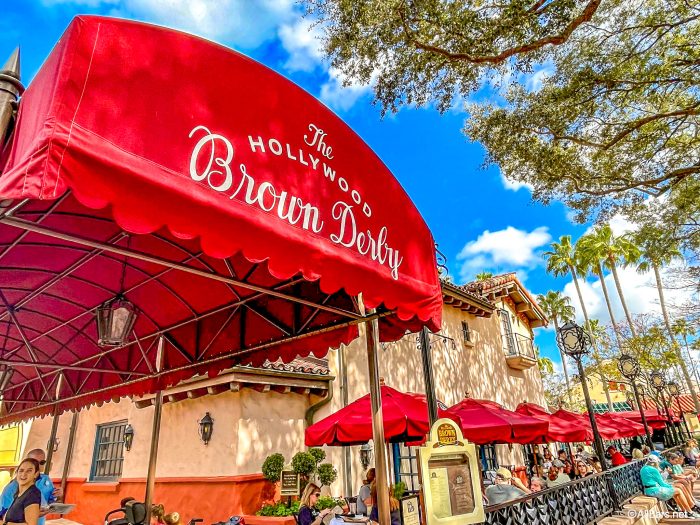 Walking into the restaurant, you'll notice many pictures of old Hollywood celebrities all over the walls. One of the most popular items on the menu is the Cobb Salad.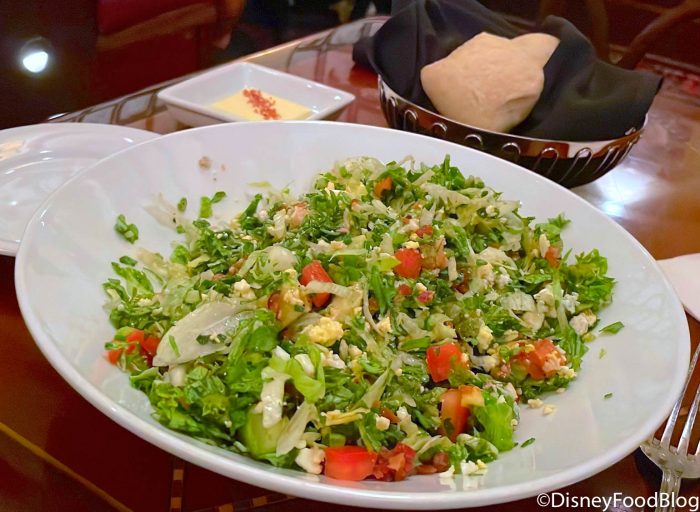 This salad is made with turkey, bacon, egg, tomatoes, blue cheese, avocado, and classic dressing.
Another popular menu item at The Hollywood Brown Derby is the Grapefruit Cake.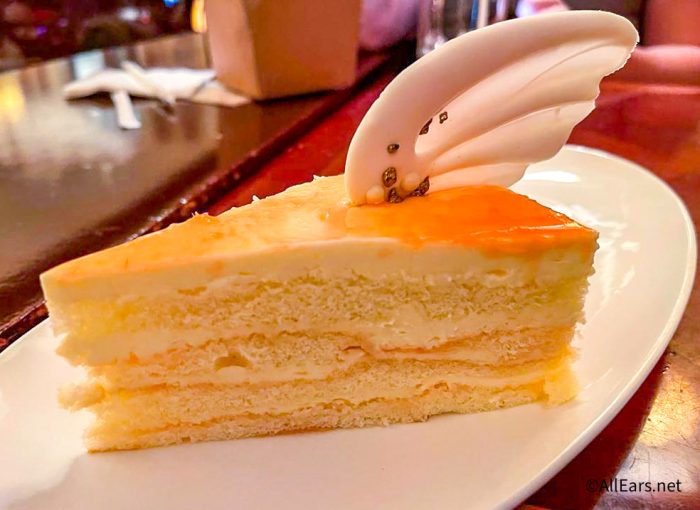 Grapefruit Cake!
This cake is vanilla sponge cake, grapefruit syrup, and cream cheese icing — a Brown Derby original.
Finally, we have two items that are unfortunately no longer on the menu at The Hollywood Brown Derby. You may not be able to order them at the restaurant, but you can still try making them at home! The first is the Banana Toffee Mousse on Cocoa Crunch. This recipe will require bananas, chocolate cookies, and toffee pieces to create the chilled dessert.
Also currently unavailable at The Hollywood Brown Derby is the Sterling Silver Pork Chop! This is a pork chop with white cheddar cheese sauce, bacon, and spaetzle, which is a type of small noodle made from eggs.
Boma is located in the Jambo House portion of Animal Kingdom Lodge and is open for both breakfast and dinner. It is buffet-style, so you can try as much as you want for just one price!
Boma has a mix of classic menu items as well as African-inspired options, and the food isn't served in a traditional buffet-style, but rather in pods that offer food selections, often with a chef nearby to whom you can ask questions. Our first recipe is for Zebra Coffee Domes. These desserts are made with chocolate and espresso and designed to look like they have zebra stripes!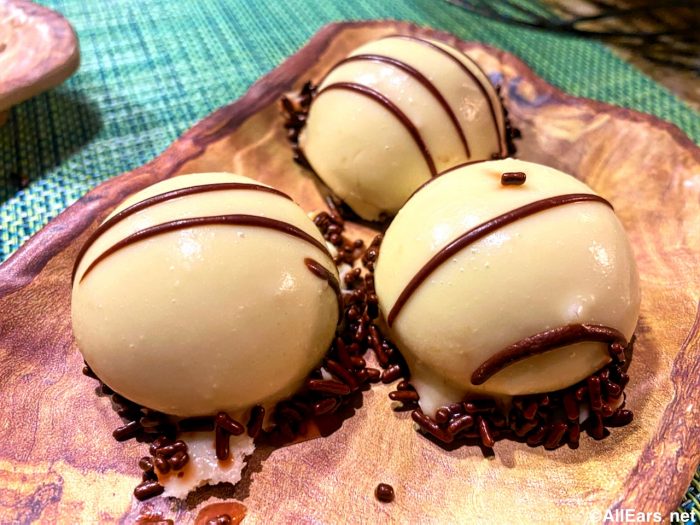 These domes can be eaten on their own or you can add them to your coffee for more flavor!
Butternut Squash Soup is a staple soup in many restaurants, including Boma!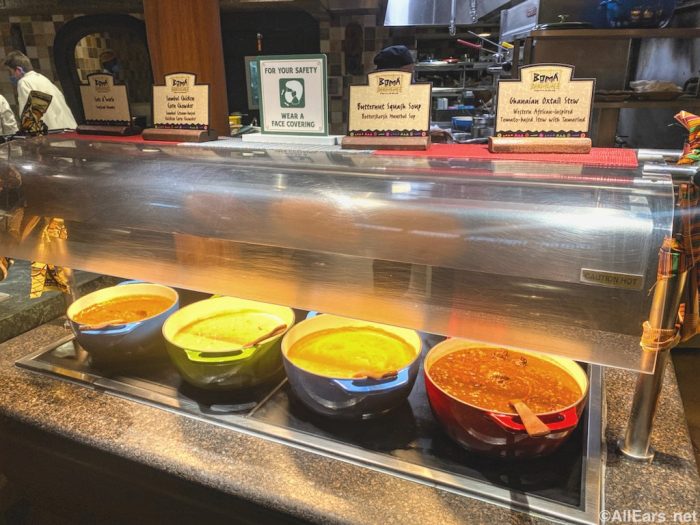 Butternut Squash Soup is made with butternut squash (obviously), plus a mix of spices to achieve the taste you desire. The Butternut Squash Soup from Boma even includes some American cheese!
Jungle Juice is another Boma staple and is made with a variety of fruit juices. This drink is so popular, we actually have two recipes available for it, an original version, and an updated version.
or
Fans of coconut may want to try our recipe for the Boma Kokonut Rice. This rice is made with Basmati rice (but jasmine rice or long grain rice may be substituted), coconut milk, plus sweetened coconut to make a rice that is packed with coconut flavor.
The Boma pork shoulder is another crowd-pleaser. It is made with two cases of pork butt and spices like cayenne pepper, cardamom, and chili powder. When it's finished, it should be so tender you could cut it with a fork (yum!).
Chef Art Smith's Homecomin' in Disney Springs is where you can find many traditional southern cuisine favorites like fried chicken (of course), biscuits, macaroni and cheese and fresh fruit cobblers.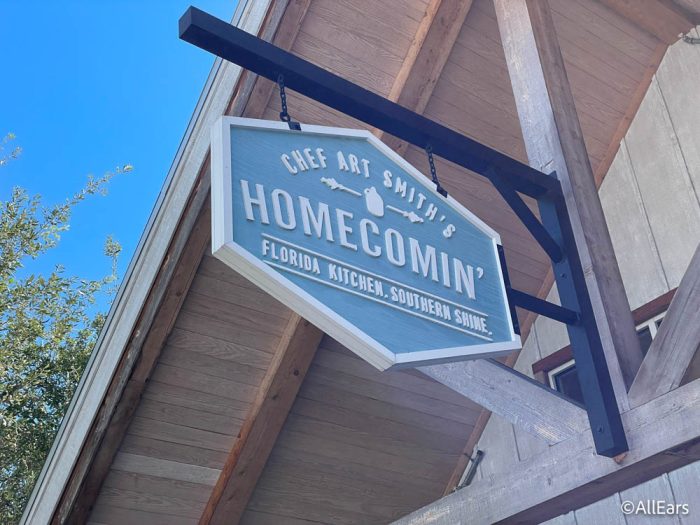 One of the most famous items on the menu is Chef Art's Famous Fried Chicken. It's made with a quart of buttermilk, garlic, rosemary, thyme, and two bay leaves to create that iconic Homecomin' flavor.
Homecomin' is also famous for its Cheddar Cheese Drop Biscuits. Drop biscuits get their name because there is no rolling or cutting the dough when you make them; you just drop the biscuit dough from your spoon onto the pan and bake them as is.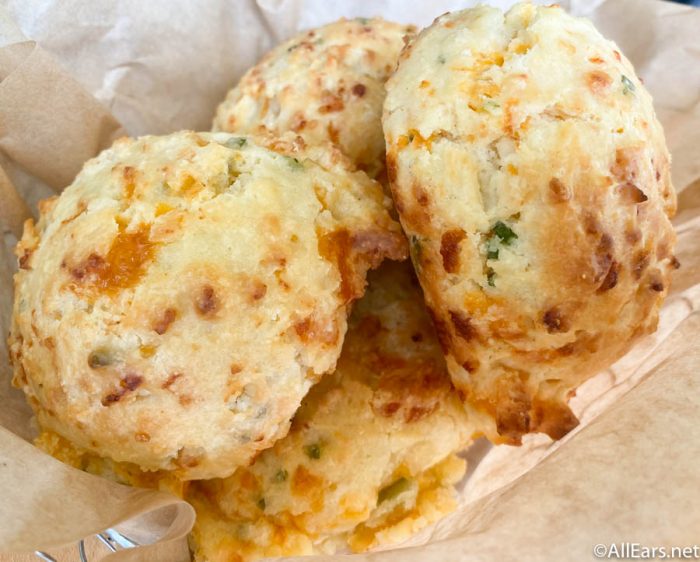 Chef Art Smith's drop biscuits are made with cheddar cheese to add a little more flavor!
Fried chicken and cheddar cheese biscuits are on the saltier side, so once you eat those, you may find yourself in need of some dessert! Chef Art Smith's Hummingbird Cake is a pineapple-banana cake with cream cheese frosting with seasonal fruit and a scoop of vanilla ice cream. You also have the option to add pecans to your cake based on your personal preference.
Le Cellier is one of the most popular table service restaurants in EPCOT, making it hard to secure a reservation.
Le Cellier is located in the Canada pavilion in World Showcase and is best known for its steaks. It has ribeye steak, prime New York strip steak, as well as the Le Cellier Filet Mignon.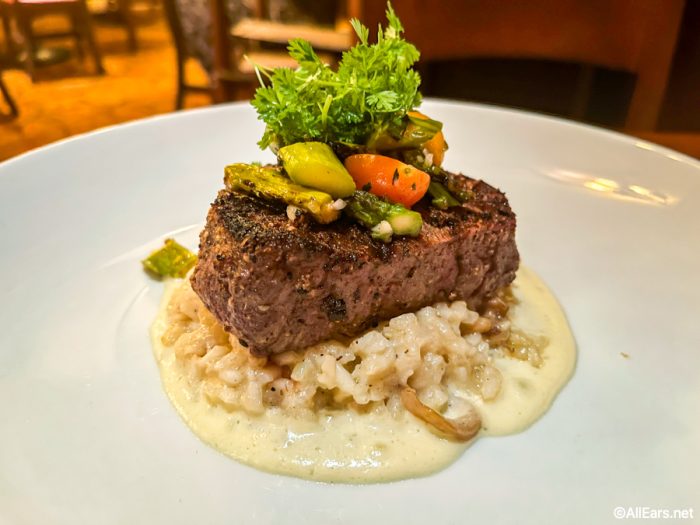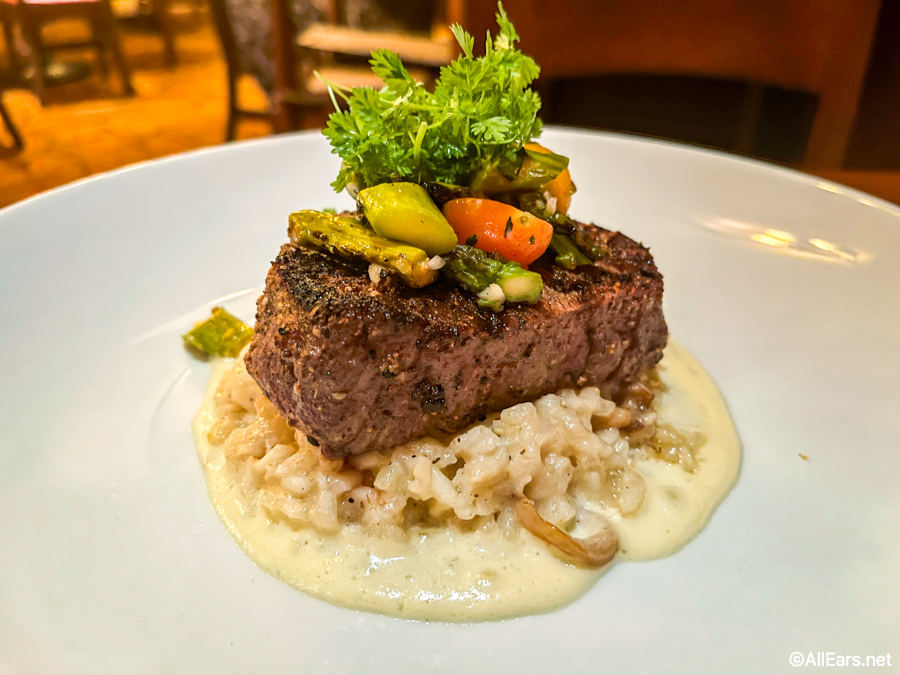 The Le Cellier Filet Mignon is AAA Canadian Tenderloin and served with mushroom risotto, asparagus-tomato relish, and truffle-butter sauce.
If you want to make the mushroom risotto as well for a more authentic Le Cellier at-home experience, we have the recipe for that, as well!
Another popular menu item from Le Cellier is the Cheddar Cheese Soup. It is made with cheddar cheese, slightly warm ale, and half a pound of bacon.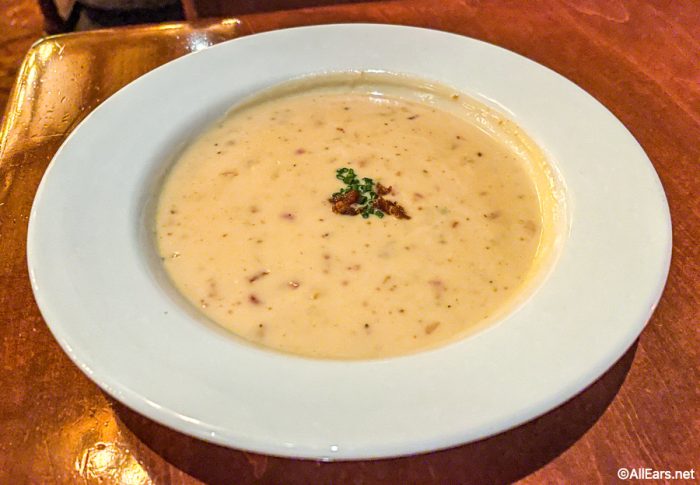 It also includes Tabasco and Worcestershire sauce for a little bit of a kick.
And finally, for dessert, you can make the iconic Maple Creme Brûlée, which is served at Le Cellier with maple whipped cream and a maple leaf shortbread cookie.
'Ohana is a Polynesian-themed restaurant (it is located in the Polynesian Village Resort, after all) that, serves breakfast and dinner.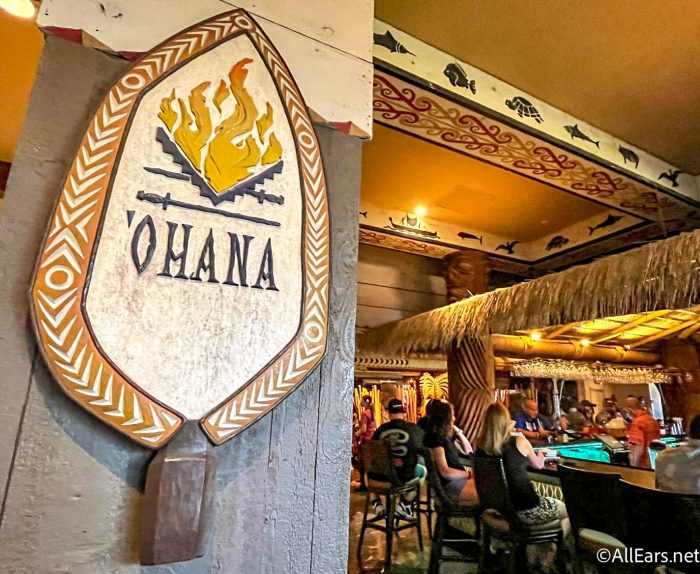 Both meals are all-you-care-to-enjoy and are family style, meaning that the food is brought to your table rather than guests needing to get up to head to the buffet. This restaurant is perhaps most famous for the 'Ohana Bread Pudding.
It is bread with bananas foster sauce, often served with vanilla ice cream.
'Ohana is also known for its noodles so, of course, we have some recipes for those as well! There are both Pineapple Teriyaki Glaze noodles as well as regular stir-fried noodles.
The Pineapple Teriyaki Glaze Noodles are Yakisoba noodles and therefore require that specific type of noodle. The stir-fried noodles are made with udon noodles.
or
'Ohana is also home to the Honey-Coriander Chicken Wings.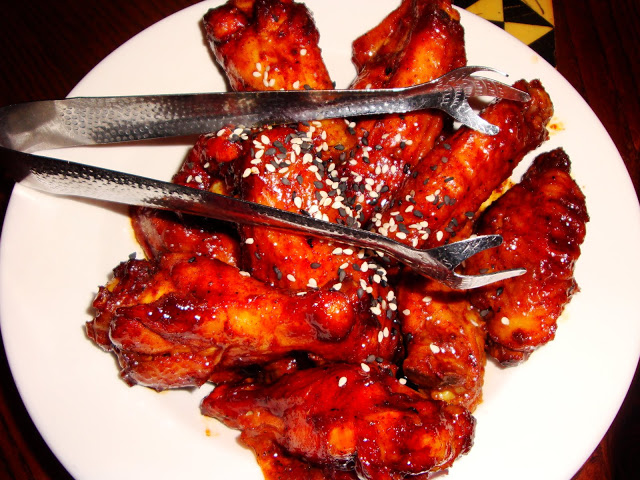 We don't have a recipe for the wings themselves, but we do have a recipe for the honey-coriander sauce! It is made with (you guessed it) honey and coriander, along with lime zest, soy sauce, and other spices.
We also have a recipe for the beef marinade that is used at 'Ohana. The marinade itself is relatively simple with only a few ingredients, but the roasted shallot-garlic butter requires a few more things.
If you're a seafood fan, you're in luck, because we have the recipe for the 'Ohana Marinated Shrimp!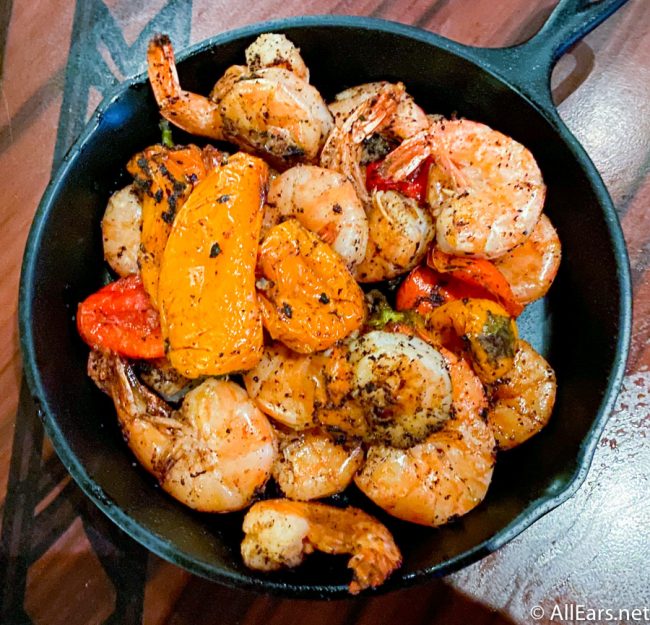 This shrimp is marinated with a ton of ingredients to create a unique flavor and is then grilled. If you decide to make this meal, be warned that the shrimp need to sit in the marinade for two days before they can be grilled.
Once you're done with all that cooking, kick back and relax with an 'Ohana Mai Tai! Mai Tais are tropical drinks made with dark rum and a variety of fruit juices and can be served with a cherry or a lime!
Victoria & Albert's at the Grand Floridian Resort & Spa has yet to reopen, but it is by far Disney World's most signature and premier dining experience.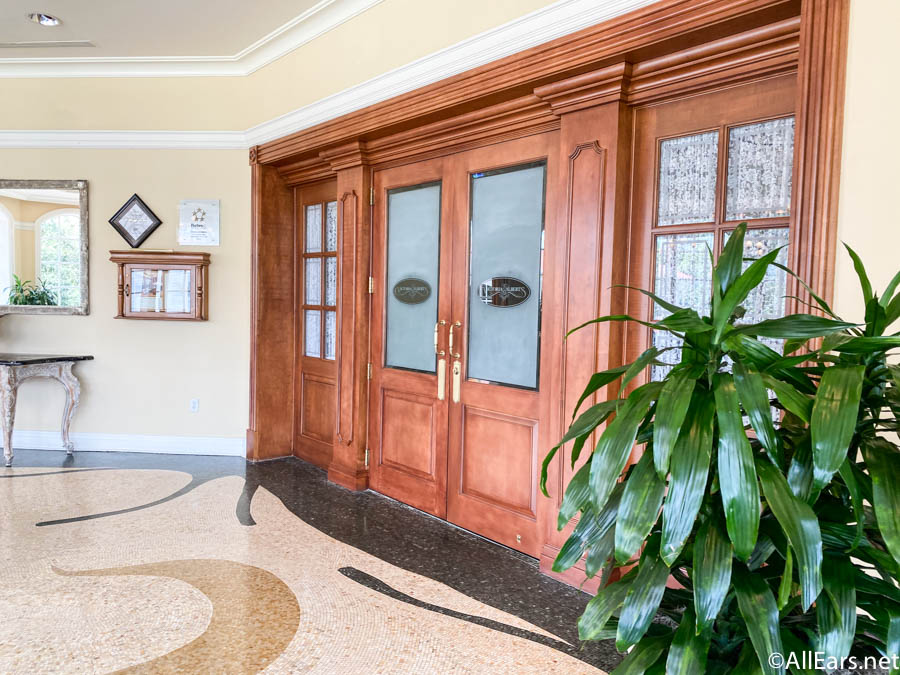 Victoria & Albert's has won several awards and is a multi-course dining experience. The menu changes often based on time of year and what ingredients are in season. We have a few recipes from this restaurant that are no longer served, but can still be enjoyed at home.
The first is the Roast Garlic and Gruyere Cream Soup. This soup is made with garlic, chicken broth, gruyere cheese and one whole bottle of a dark beer.
Next up, we have the Butternut Squash Bisque. In bisques, cream is added early in the process to make them thicker than a regular soup. This bisque uses 16 ounces of heavy cream and four cups of chicken stock to make it rich and flavorful.
And finally, if you feel like trying your hand at a soufflé,  we have the recipe for the Vanilla Soufflé from Victoria & Albert's.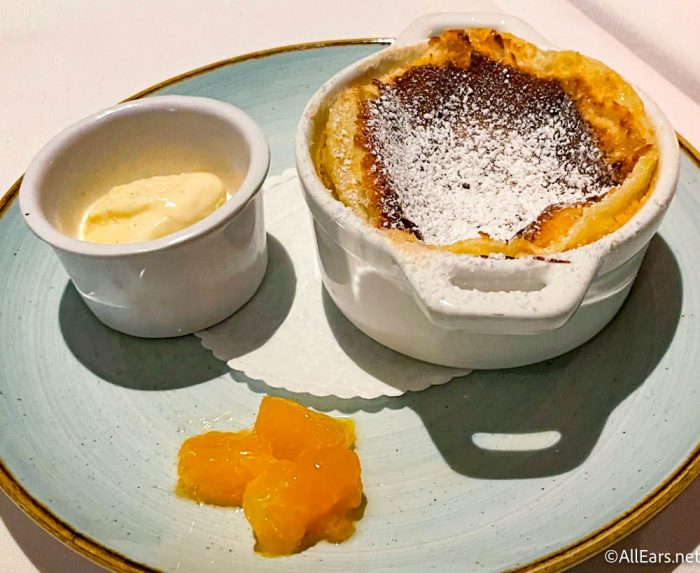 The ingredients look simple enough (though be aware this recipe does call for a whole vanilla bean), but the difficulty with a soufflé comes with the baking of it. Our recipe also includes variations on the recipe, so you can customize however you want to!
We have lots of other recipes from restaurants all over Disney World, and we're always on the lookout for more, so make sure to keep reading AllEars for more Disney World recipes!
Join the AllEars.net Newsletter to stay on top of ALL the breaking Disney News! You'll also get access to AllEars tips, reviews, trivia, and MORE! Click here to Subscribe!

Have you ever tried one of these recipes? Let us know in the comments!