Sometimes in life, we're faced with tough choices.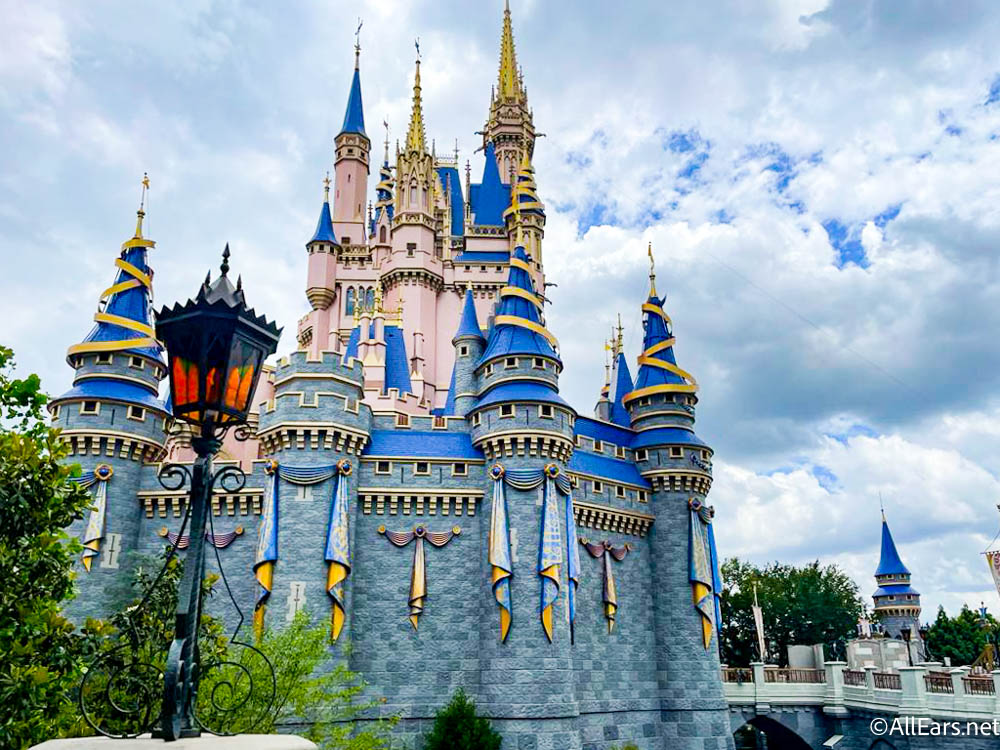 Recently, our Instagram followers were faced with some pretty tough decisions when we asked them to decide what they would get rid of out of the options presented, and some of the answers shocked us!
We took to our Instagram to find out which person, place, or thing from each set they'd choose to say goodbye to — let's see if you feel the same!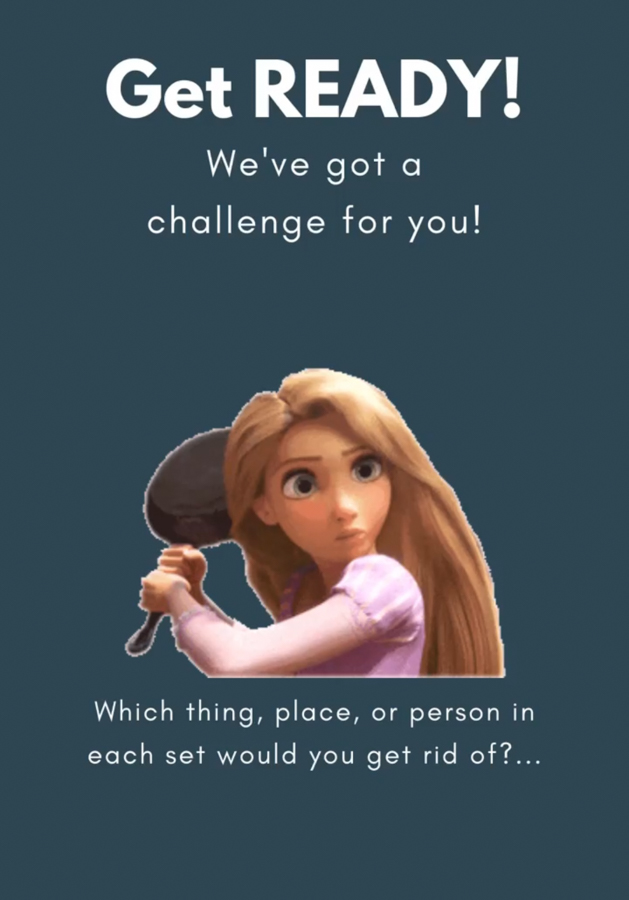 We'll start with snacks
In the great debate of classic Disney World snacks, we often hear a lot of opinions — many guests either love or hate certain snacks, and it looks like our readers have spoken. Out of Mickey Pretzels, Popcorn, Dole Whip, and Mickey Premium Bars, popcorn was the least favorite snack among the bunch, with 35% of you voting to get rid of it!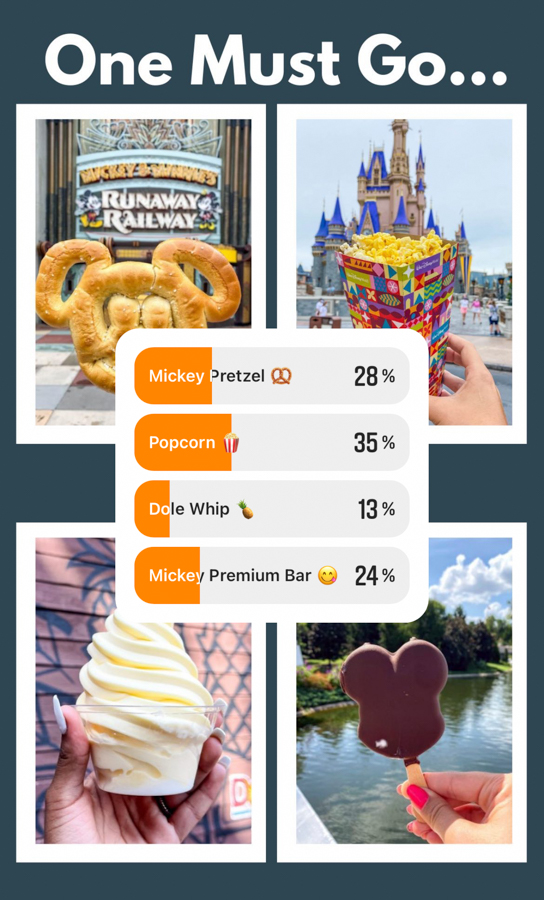 Gone are the days of boring Disney World snacks (we're looking at you, pretzels and popcorn!) because we are living in the FUTURE where your cheeseburgers come in pods and your tater tots come covered in chili and cheese. Between Ronto Wraps, Cheeseburger Pods, Totchos, and Spring Rolls, we have a tie — you voted that the Ronto Wrap and Totchos didn't need to stick around.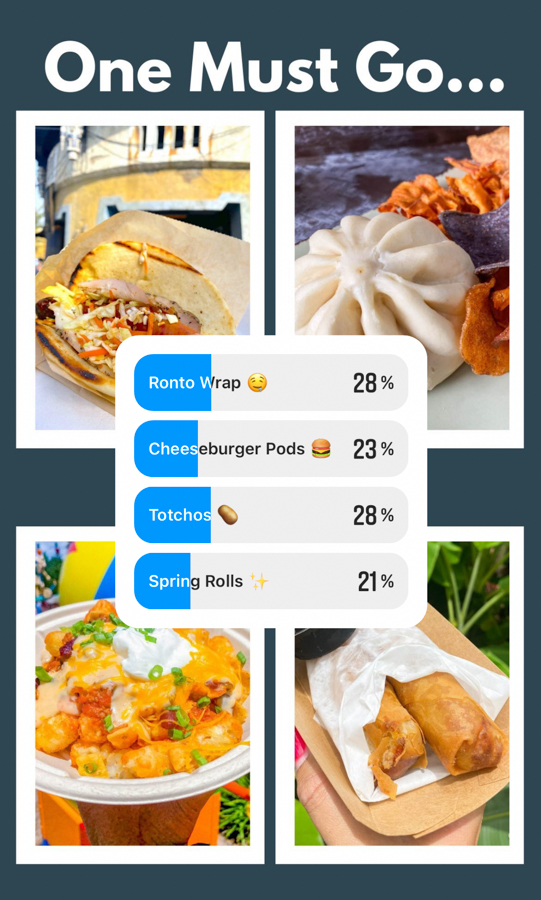 There's nothing quite like cooling down on a hot summer day in Disney World with a Dole Whip. But, not all Dole Whips are created equally according to our Instagram followers. We put Raspberry, Lime, Citrus Swirl, and Coconut to the test, and you voted to get rid of Coconut with 35%!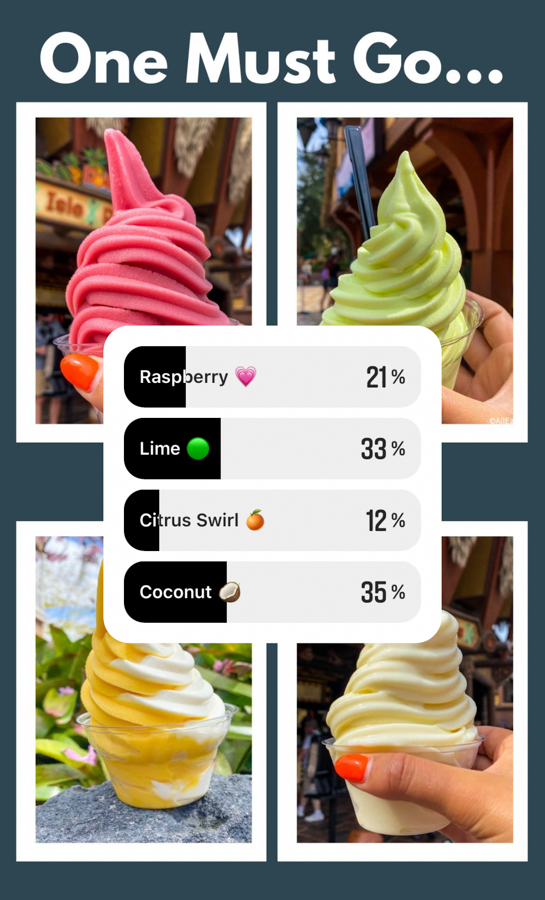 Here are the Magic Kingdom attractions you wouldn't miss
Alright, now that we've covered which snacks have to go, let's see how our readers feel about Magic Kingdom attractions. With so many different attractions, we narrowed the choices down to "thrill rides" Space Mountain, Splash Mountain, Big Thunder Mountain, and Seven Dwarfs Mine Train. Looks like the classics win this round, as 32% of you wanted to get rid of Mine Train!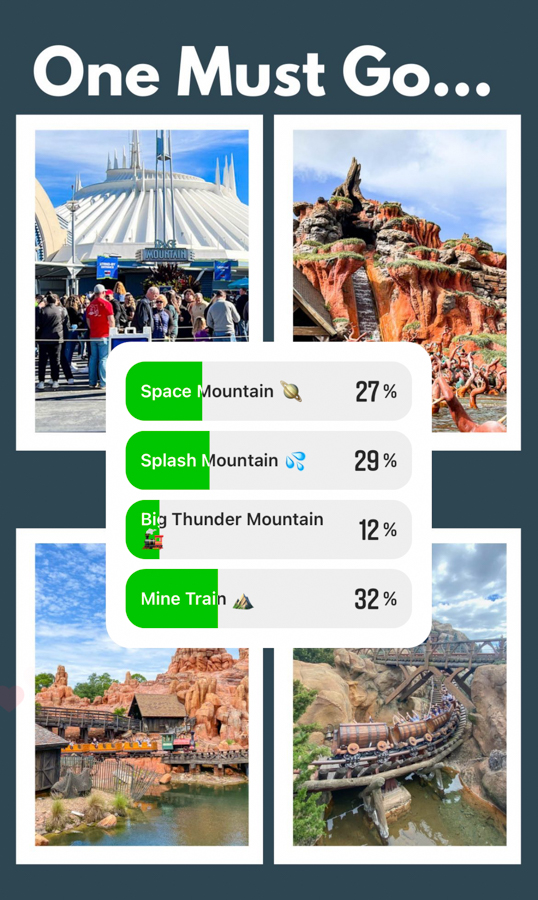 Your least favorite Disney World park
The next poll might be a little bit controversial, because we asked our readers to choose their least favorite Disney World park! Almost half of you (39%!) said that you wanted to get rid of Disney's Animal Kingdom. Think of the animals!
Your least favorite characters
Star Wars fans, this one is for you. We asked our readers to decide which galactic hero you thought you could do without, and between Han Solo, Princess Leia, Luke Skywalker, and Chewbacca — you voted to get rid of Luke Skywalker with 37%. 
Moving onto the Harry Potter universe (at this point in the multiverse theory we're pretty sure these movies are all connected anyway…), we asked you to choose between Hogwarts faculty. Between McGonagall, Dumbledore, Hagrid, and Snape, 38% of you voted to get rid of Snape!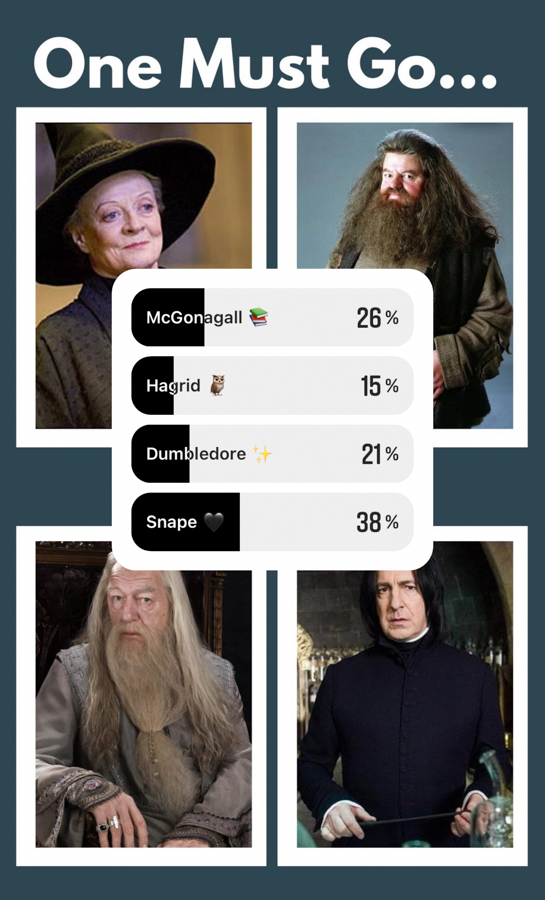 And finally, our readers made the decision that Neville Longbottom could go away forever if it meant that Harry, Hermione, and Ron would stick around. We can't really blame you on this one — Harry Potter without the Golden Trio? No thanks!
Whether or not you agree with these results, one thing is for sure — we'll continue to post the latest Disney and theme park news, so stay tuned to AllEars for more!
Join the AllEars.net Newsletter to stay on top of ALL the breaking Disney News! You'll also get access to AllEars tips, reviews, trivia, and MORE! Click here to Subscribe!

Do you agree with the results of these polls? Let us know in the comments!