When it comes to Walt Disney World, the AllEars team considers itself an expert (which is good, considering it's our job.).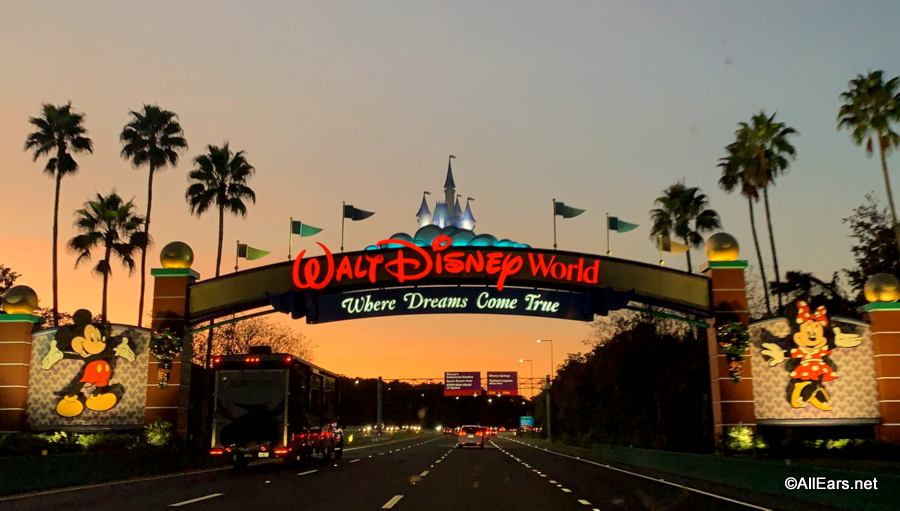 And one of our favorite things to do is debate various Disney topics. We all have our own strong opinions on which attractions are best (or worst!), what the must eats are, and where to stay. And recently, we got into a (slightly) heated debate about which classic and iconic Disney World snack comes out on top!
These are the results from that debate. 😉
This is the ranking of the Iconic Disney World Snacks — are voted on by our team!
9. Turkey Leg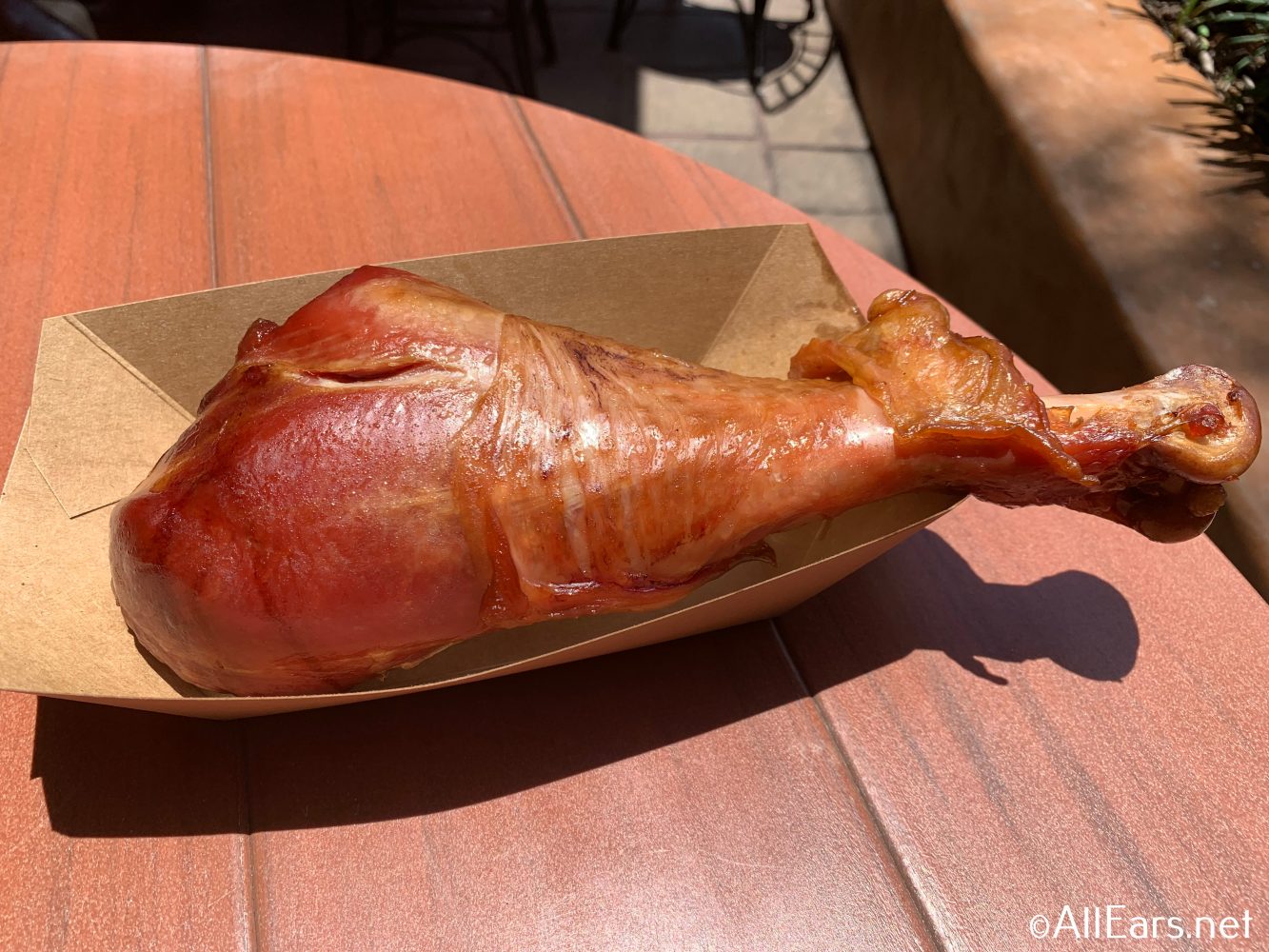 It's big, it's salty, it's….not our favorite. Sure it's fun to feel like a barbarian/Gaston walking around Disney World, and it is quite flavorful, but the big meat stick was the vast majority of our gang's least favorite of all the iconic snacks.
8. Churro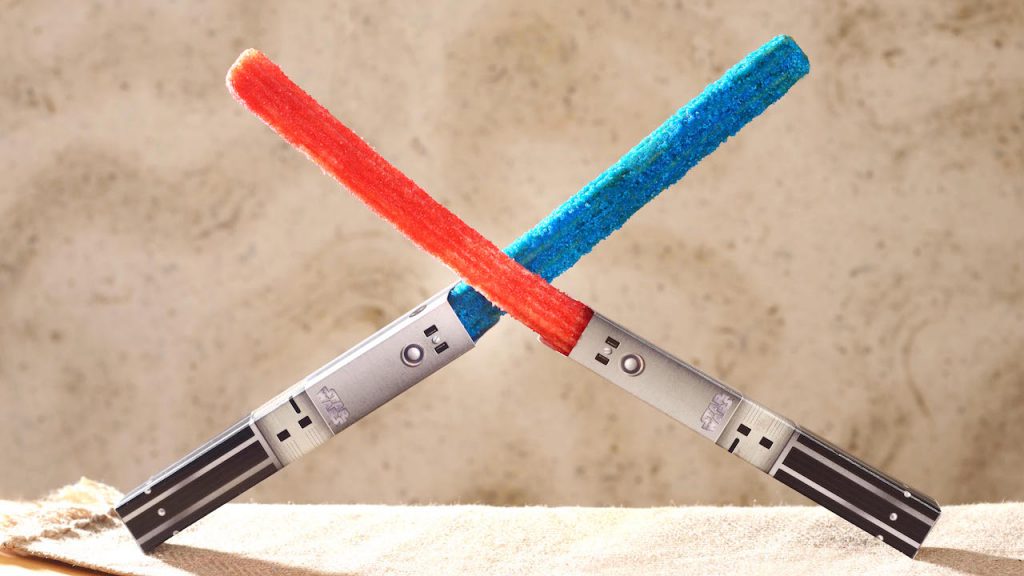 We're sorry churro! We do love your cinammon-sugary goodness — especially when you do fun things like roll yourself in blue or red sugar to become a lightsaber. But TBH Disney World churros pale in comparison to the fresh-tasting Disneyland churros, and we can't help but think this every time we eat one.
7. Popcorn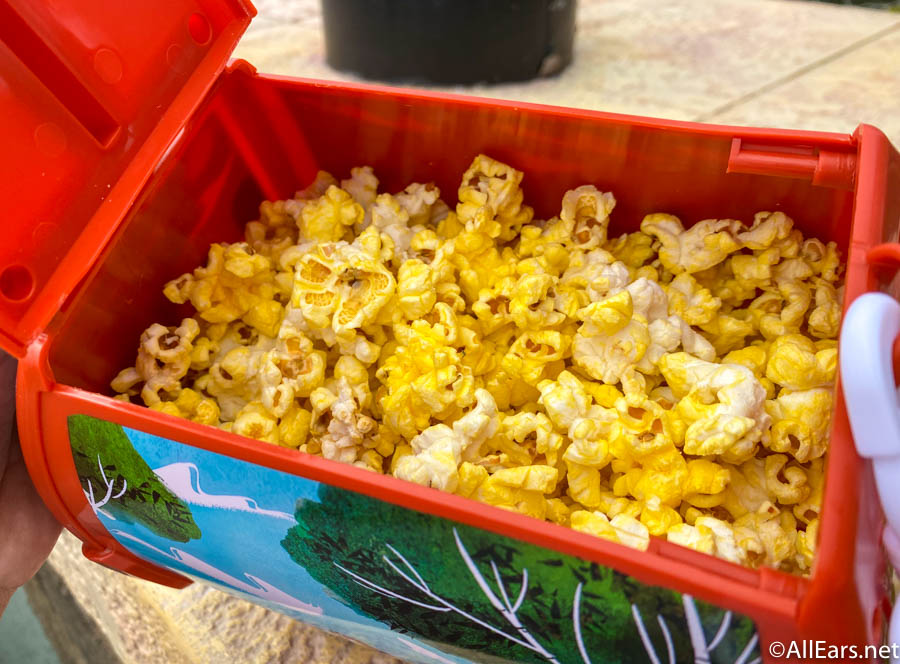 This one had half of the AllEars gang saying yasss and the other half saying "…it's just popcorn." Which, fair. But for some reason popcorn tastes so much better in Disney World. (How much of that fake butter product are they really pouring on there? I probably don't want to know.) But still, popcorn isn't exactly the most exciting or unique snack, and if we're being completely honest here, we mostly buy it for the cute buckets.
6. Citrus Swirl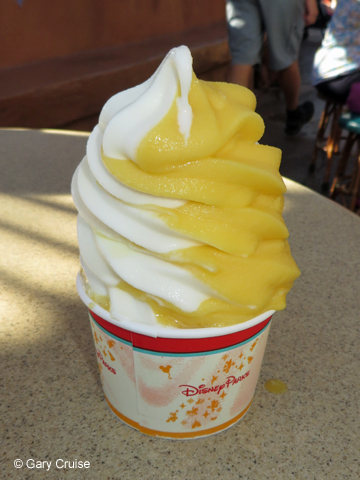 It's getting dicey here folks!
Ahhh, Citrus Swirl, how we love thee. You're sweet, tart, and your mascot is the cutest little bird we ever did see. Some of our team even like you better than your more famous pineapple counterpart. *gasp*
5. Pretzel
Sometimes we just crave something salty and that's when you save us, Mickey Pretzel. You're cute, shareable, and come with that processed cheese-like sauce to dunk in which we like way more than we should. But some members of the AllEars team think this Mickey is way too salty — so he doesn't make it higher on our list despite being the cutest bit of dough we ever did see.
4. Caramel Apple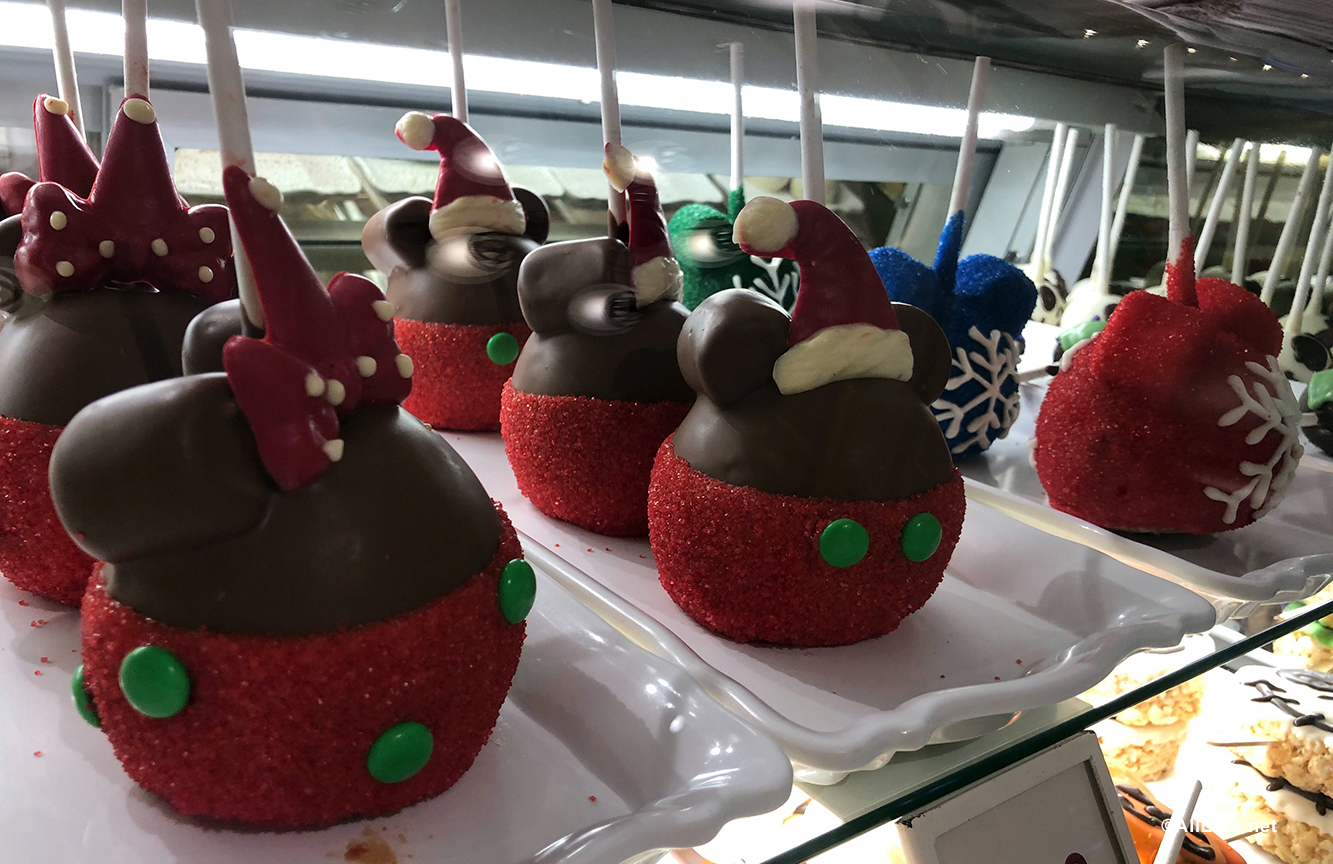 It has fruit, so it's healthy right?
But seriously, we love these gorgeous creations. They're fun, sweet, and tart — in short a perfect treat.
3. Rice Krispie Treat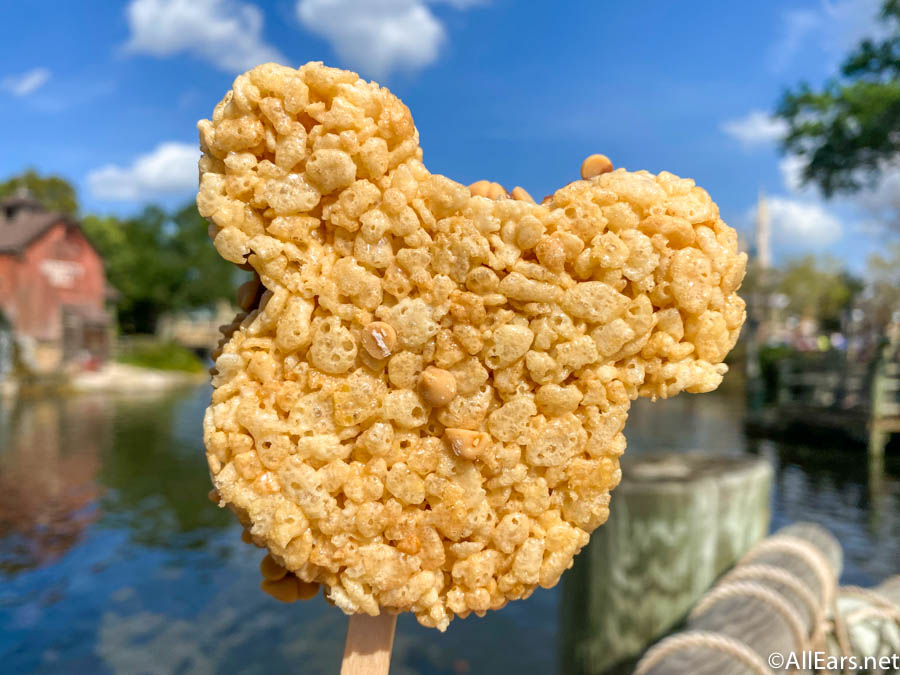 We adore Rice Krispie Treats so much — even more so because they come with a variety of toppings. Sure they're simple to make at home, but they just taste so much better at Disney World.
Chocolate? Check. Sprinkles? Absolutely. M&M's? Why not. Peanut butter chips? YES PLEASE.
We love 'em all!
2. Dole Whip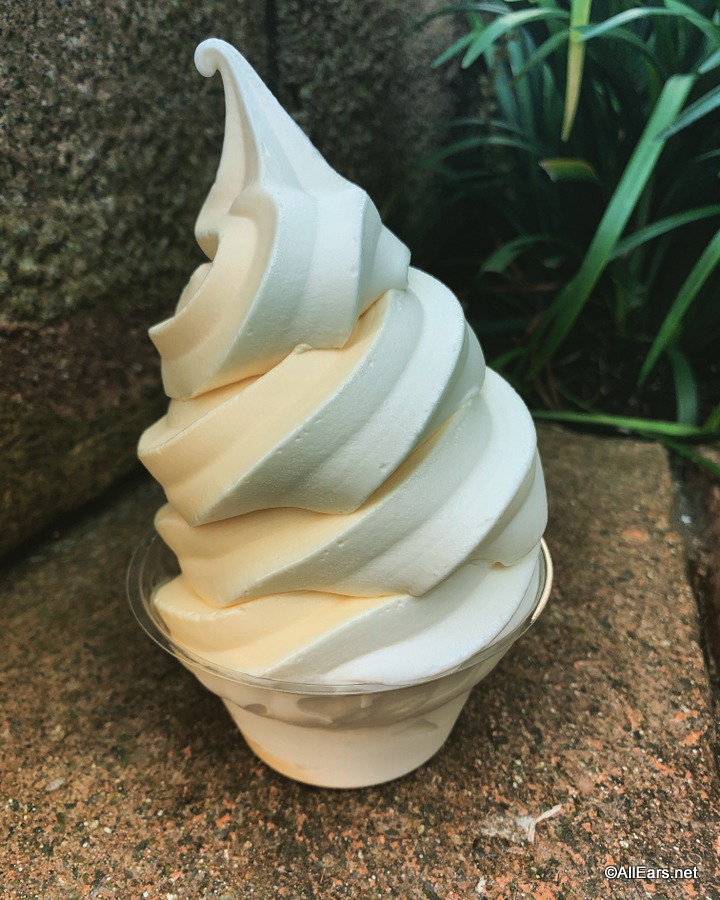 Perhaps the most legendary of all the Disney treats is the Dole Whip! It almost feels sacrilegious to visit and not try one. Especially since there are a delightful variety of seasonal flavors now — lime, lemon, mango, strawberry, coconut, raspberry, and of course, OG pineapple.
1. Mickey Premium Ice Cream Bar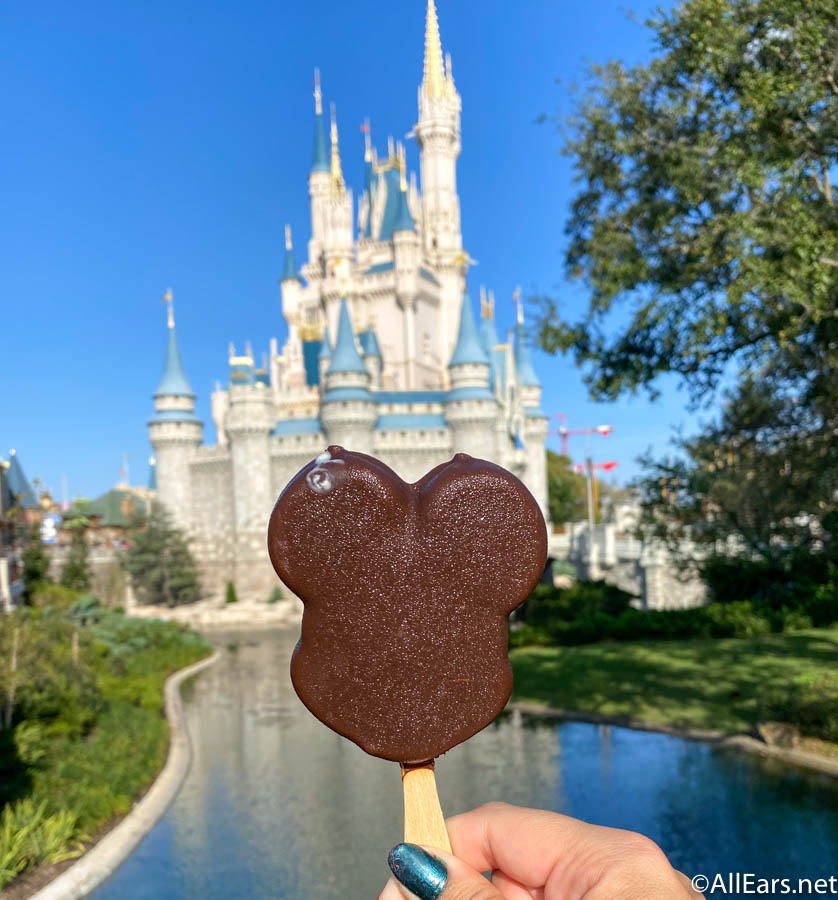 Oh Mickey (bar) you're so fine, you're so fine, you blow our mind!
It's hard to be this simple yet so utterly iconic. Creamy vanilla ice cream underneath a crunchy chocolatey shell…eating one (and getting it all over your face) is a Disney rite of passage.
What is your favorite iconic Disney treat? Let us know in the comments!