Have you heard of a little thing in Disney World called the Figment popcorn bucket?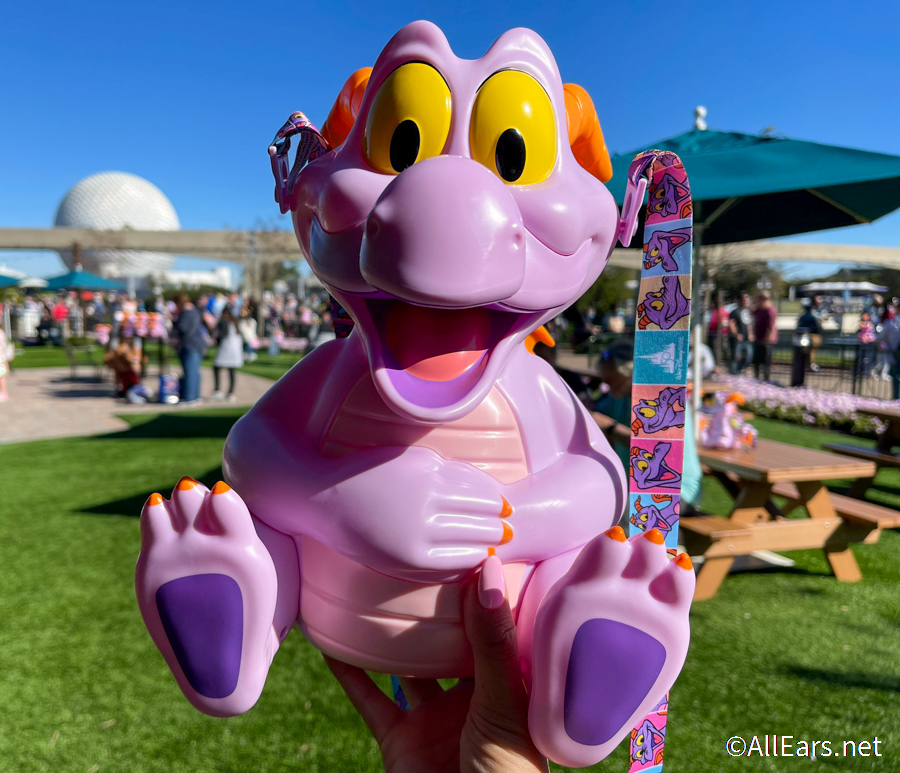 Since the 2022 Festival of the Arts debuted on January 14th, the Figment popcorn bucket has taken EPCOT by storm, with guests waiting HOURS in line to secure the adorable purple dragon that will hold all your Disney snacks. The long line for the bucket continued throughout the weekend, and after days of being available, it looks like it might become harder to find.
When we were visiting EPCOT this afternoon, we noticed that the line for the Figment popcorn bucket was much shorter than we've seen since they debuted on Friday. While the line used to wrap all the way around the small lake and back over to Test Track, today, the line only spanned just down the walkway near the Pop Eats booth.
A Cast Member estimated that the wait was about 30-40 minutes long, BUT they told us that there was "no guarantee" that everyone in the line would be able to purchase the Figment Popcorn Bucket before it sells out.
And, while there were still buckets in stock when we passed by, Disney had already placed a sign out front of the booth that says," "Figment Premium Popcorn Bucket Currently Unavailable."
We could still see quite a few Figment buckets available, but other Cast Members confirmed that they were predicted to completely sell out within the next few hours.
UPDATE: The Figment Popcorn Bucket is now sold out in EPCOT. Cast Members that we spoke with were unsure if or when the bucket would be available once again. Stay tuned to AllEars for updates.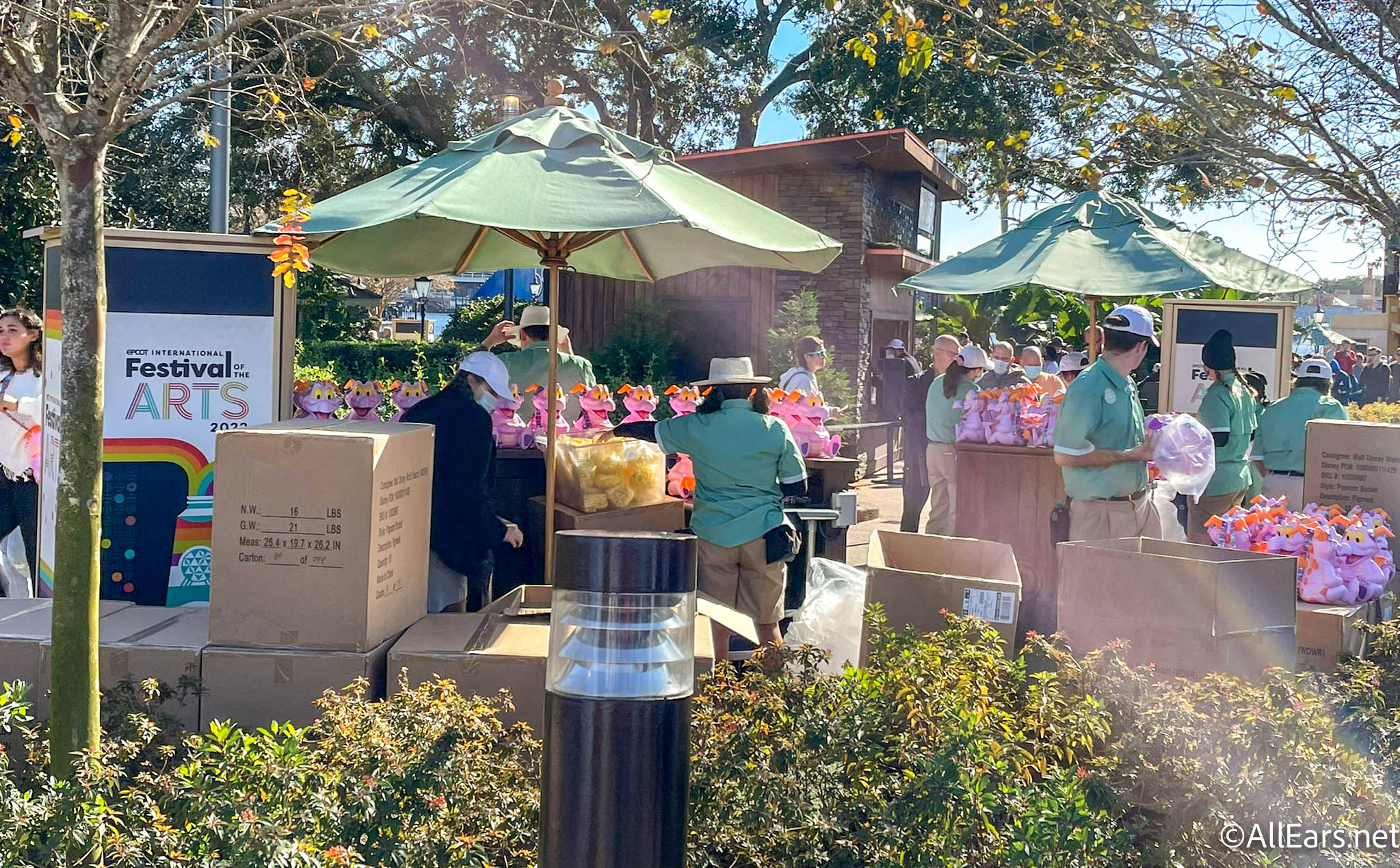 We'll be watching this developing situation closely so be sure to stay tuned to AllEars for the latest updates!
How long would YOU wait for a Figment popcorn bucket?! Tell us in the comments!