It's a new year, and there's going to be a lot of exciting entertainment in 2022!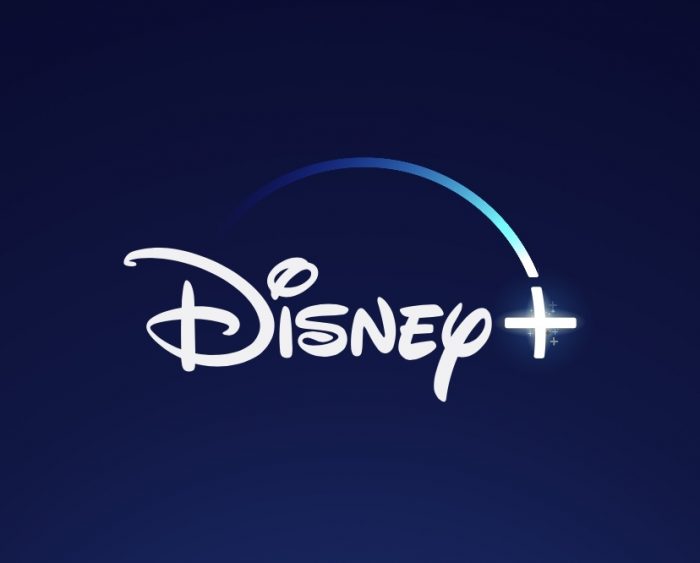 We're planning for some hit box office films, including several Marvel titles. We're also expecting some great new series on Disney+. Right now, there's so much going on with Disney media that it's hard to keep track of it all — so we're sharing a breakdown of all the Disney+ and movie news from the past week!
Movies Coming Soon
There are several exciting titles coming to Disney+ soon, and the next big one is Ice Age: The Adventures of Buck Wild. It arrives on the platform on January 28th! Make sure to check out the trailer below.
The Ice Age is back and getting Buck Wild! Journey to the Lost World on January 28, when The Ice Age Adventures of #BuckWild starts streaming on @DisneyPlus. @IceAge pic.twitter.com/FC6Qh7QmBK

— Walt Disney Studios (@DisneyStudios) January 4, 2022
Heading to the theater? There are a few announcements you should know about! First up, The Beatles Get Back — The Rooftop Concert is coming to IMAX in theaters across the nation for one night only. This 60-minute presentation of Peter Jackson's docuseries will take place on January 30th, and you can get your tickets online now.
#TheBeatlesGetBack – The Rooftop Concert is coming to @IMAX. Experience the unforgettable performance in a special 60-minute presentation of Peter Jackson's docuseries in a one night event on January 30. Get tickets now: https://t.co/LS5yXWE8Yk pic.twitter.com/jsIs0EtXI4

— Walt Disney Studios (@DisneyStudios) January 5, 2022
Also, there was an update released this week on Sony's next big Marvel film, Morbius. The film, starring Jared Leto, was set to open on January 28th, but will now delay its theatrical release until April 1st, according to Deadline. Why this change? It's likely due to the success of Spider-Man: No Way Home. Delaying the release of Morbius will save screen space for the hit superhero film and allow it to drag out its success at the box office.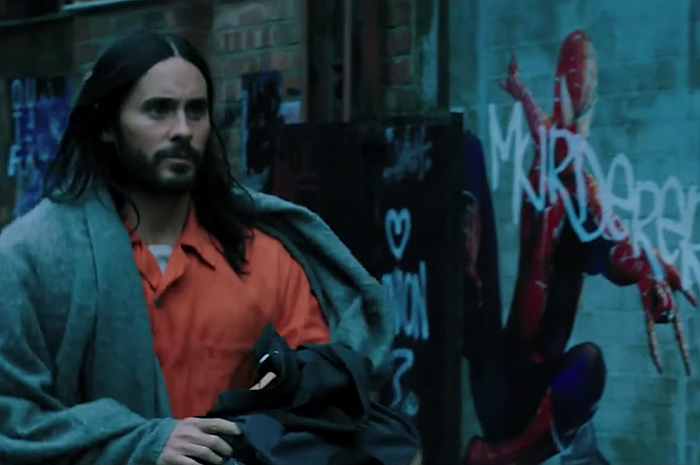 Box Office Numbers
And speaking of Spider-Man: No Way Home's success, let's talk box office numbers, starting with the Marvel Cinematic Universe film. According to Variety, it easily topped the list for New Year's Eve, earning $15.4 million on Friday alone (which is pretty impressive for a movie that has already been out a few weeks). Soon, it will likely crack the top 10 list for highest-grossing films of all time.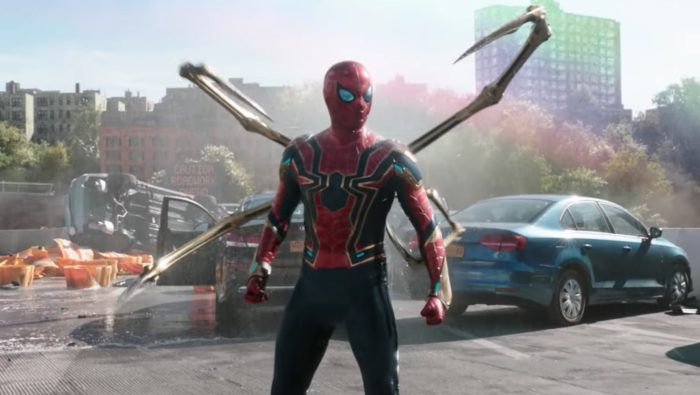 But it's not the only successful Marvel movie this year! In 2021, Marvel movies accounted for 30% of the box office total, with titles that included: Black Widow, Shang-Chi and the Legend of the Ten Rings, Eternals, Spider-Man: Far From Home, and the other Sony film, Venom: Let There Be Carnage. Altogether, they have brought in more than $3 billion, according to ComicBook.
This week, Deadline shared a breakdown of the box office numbers from all the major studios for 2021, and the results were very interesting. The Disney and Fox merger continues to tip the scales in favor of Disney, with the company racking up $1.17 billion in theaters if they include numbers from Disney, 20th Century Studios, and Searchlight.

However, if you separate those other two studios and count purely Disney films, then the media giant no longer takes the lead. Sony earned $1.059 billion at the domestic box office in 2021, largely due to the success of Spider-Man: No Way Home. (It accounts for 54% of Sony's total.)
Sony also earned some big bucks from Venom: Let There Be Carnage and Ghostbusters: Afterlife. Without the earnings from 20th Century Studios and Searchlight, Disney trails behind — only earning $921.2 million, which was led by Shang-Chi, Black Widow, Eternals, and Jungle Cruise.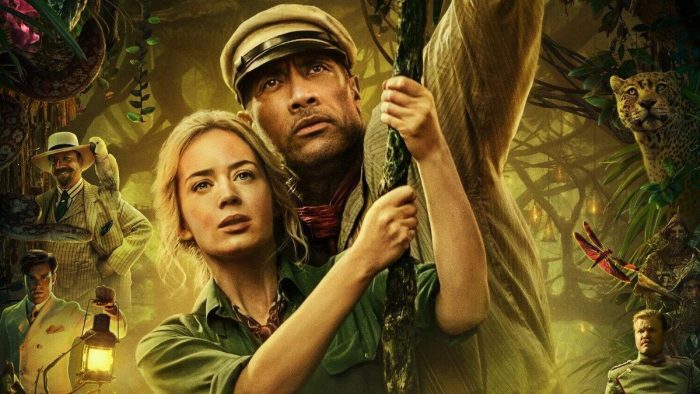 The Book of Boba Fett on Disney+
At the end of December, The Book of Boba Fett series premiered on Disney+. The highly-anticipated show came in with lower ratings than anticipated. According to Forbes, its Rotten Tomatoes score was 83% from critics and 71% from audiences after the premiere. That makes it the lowest-rated Star Wars or Marvel original series on Disney+ currently. To be fair, it's only the first episode.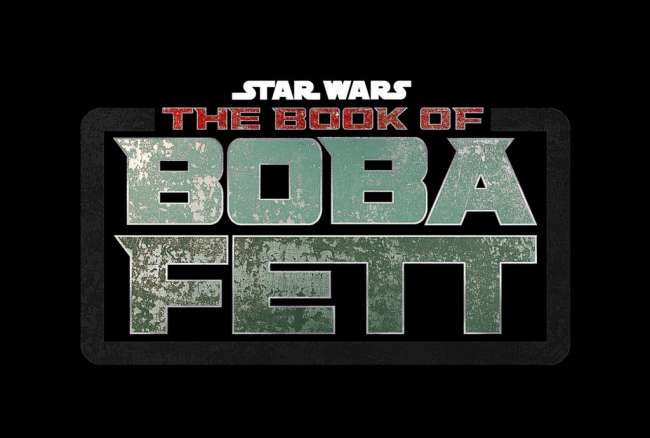 However, the premiere episode was watched by more than 1.7 million households, according to Deadline. That's 13% higher than the 5-day premiere of Hawkeye back in November. However, it still falls behind Marvel's Loki, which was the first Disney+ original series to premiere on Wednesday and had 2.5 million households watch in the first 5 days.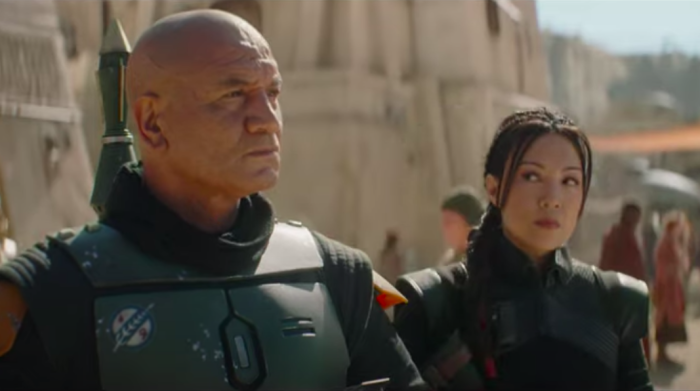 Other Shows Coming Soon
Besides Disney+ entertainment, there are some other series coming soon that you should know about. First up, the new Kardashians series coming to Hulu got a title and teaser this week, according to Deadline. It will simply be titled The Kardashians.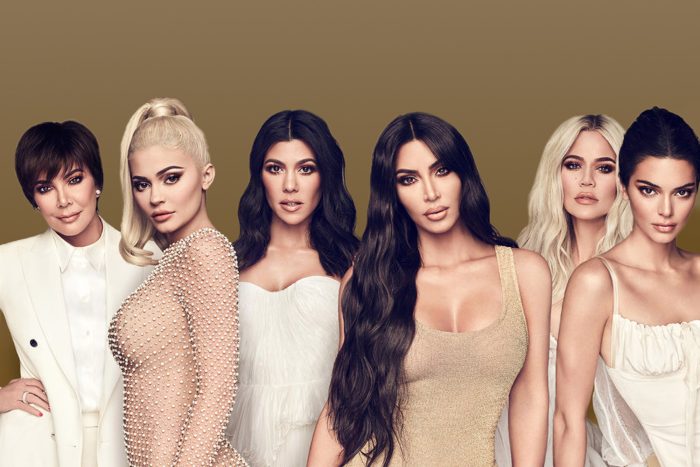 Also, it was announced that a new Alice in Wonderland-inspired series is coming to Disney Junior, called Alice's Wonderland Bakery. The show will star Craig Ferguson, Donald Faison, and 13-year-old newcomer Libby Rue as Alice. The Los Angeles Times shared photos and details for the new series.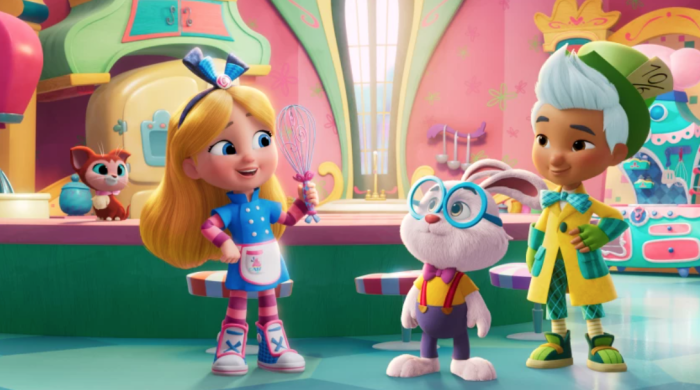 Pirating Problems
With four different Disney films released simultaneously on Disney+ Premier Access and in movie theaters in 2021, pirating became a much bigger problem for The Walt Disney Company. This was particularly evident with Black Widow, which was a hit Marvel film that you could either pay $29.99 to watch unlimited times on Disney+ or catch in theaters across the U.S.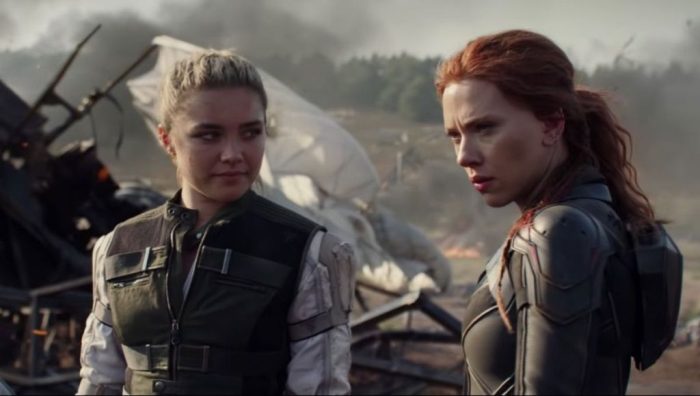 By the end of August, Deadline reports that Black Widow was pirated more than 20 million times. "That's close to a $600M estimated loss on Black Widow in Disney+ PVOD revenue alone." Because of this, the Scarlett Johansson film had the worst second-weekend drop of any Disney-produced Marvel movie at 68%.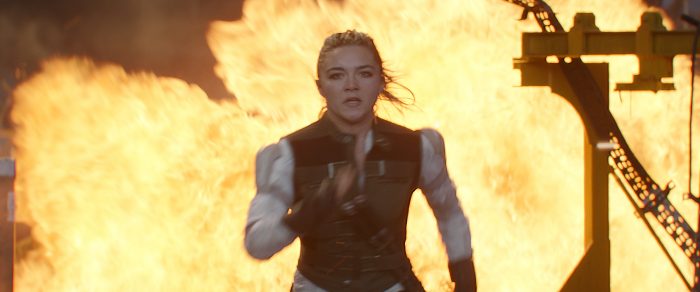 If you recall, there was a big fallout from this loss, with Johansson suing Disney and eventually settling for $40 million. It led to a much larger conversation about how talent is compensated in Hollywood.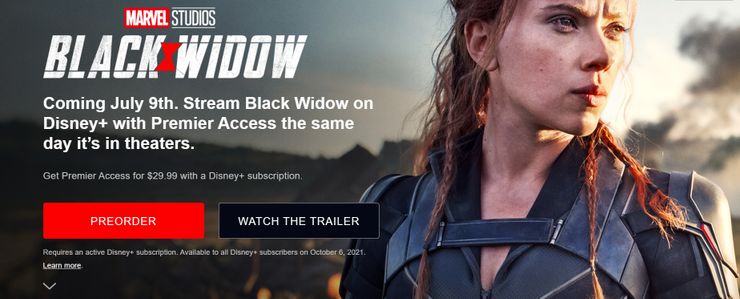 The Harry Potter Reunion
And finally, let's step away from Disney for a minute to discuss Harry Potter: Return to Hogwarts. The Anniversary special premiered on New Year's Day and fans around the world were delighted to see their favorite stars reunite and return to the screen.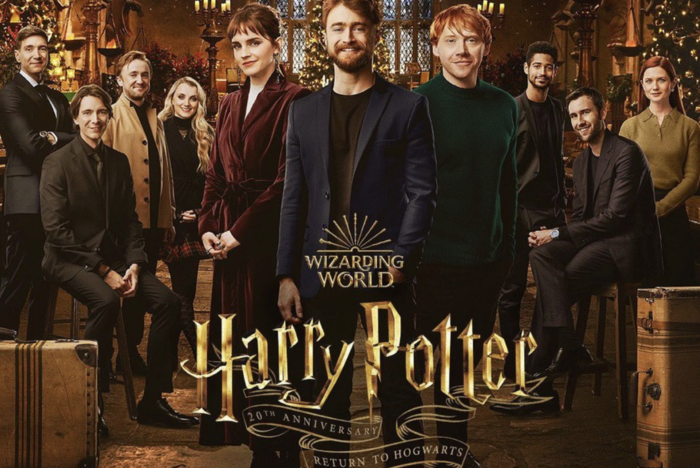 We learned a lot of shocking things during that special, like how Emma Watson almost quit the films and that Daniel Radcliffe had a HUGE crush on Helena Bonham Carter. And after the special premiered, some eagle-eyed viewers even noticed that there were a few mistakes in the special. (Check out the below video from the Hollywood Reporter.)
So there you have it — all the big media news from this week! Stay tuned to AllEars for more coverage on Disney+, movies, and everything in-between.