Need good food, nightly entertainment, and retail therapy? Disney Springs at Walt Disney World is the place to be!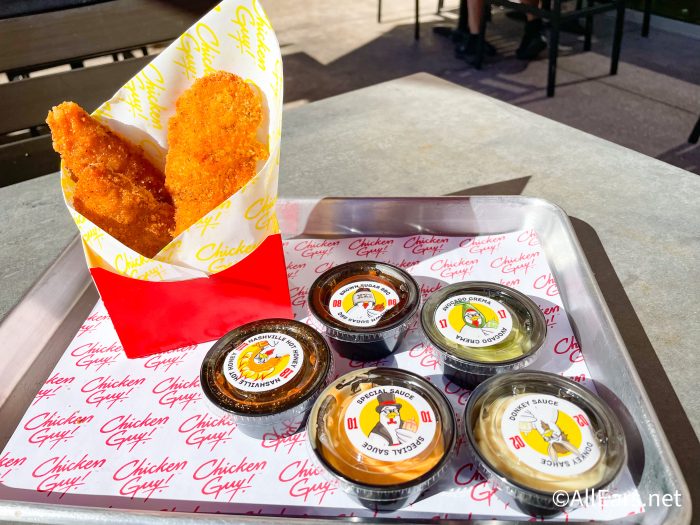 Guests flock to Disney Springs when they're looking for a low-key day off from the theme parks. You don't need to pay admission or parking fees to experience a small piece of Disney magic here! One of the hallmarks of Disney Springs is the huge variety of good restaurants. You can experience everything from gelato to a full-scale three-course meal. We've ranked table service meals in the past, and now it's time for us to touch on Quick Service eats.
There are a TON of options so we've narrowed it down to the best eight Quick Service restaurants in Disney Springs!
After hours of shopping, it's nice to grab a quick slice before heading back for more shopping! Pizza Ponte is associated with Maria and Enzo's Ristorante, and a small taste of what the Table Service has to offer. We totally recommend pairing a huge slice of pizza with a cannoli. Their cannoli is made with sweet ricotta and chocolate chips!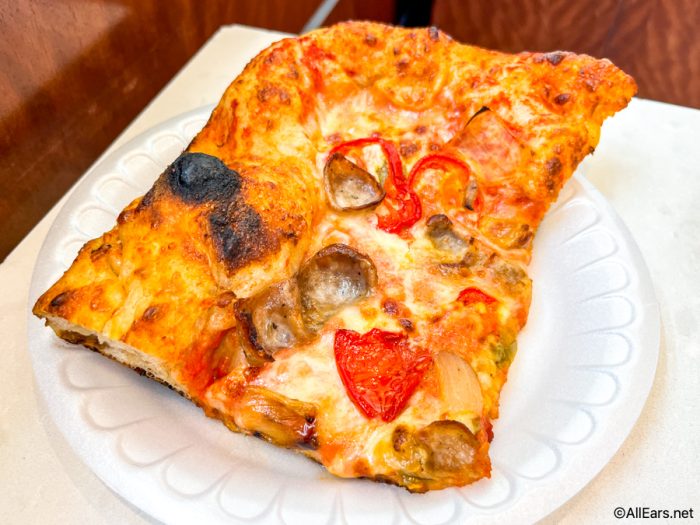 Your other pizza option would be Blaze Pizza. Blaze is a great choice and a crowd-favorite. However, it's also a chain restaurant so you can find it at other locations. Pizza Ponte is a slice of Disney magic with a side of marinara!
Cookes of Dublin is a scaled-down version of Raglan Road. Unfortunately, you don't have a team River Dancers dazzling you with high-kicks here. You do get to enjoy some high-quality fish and chips!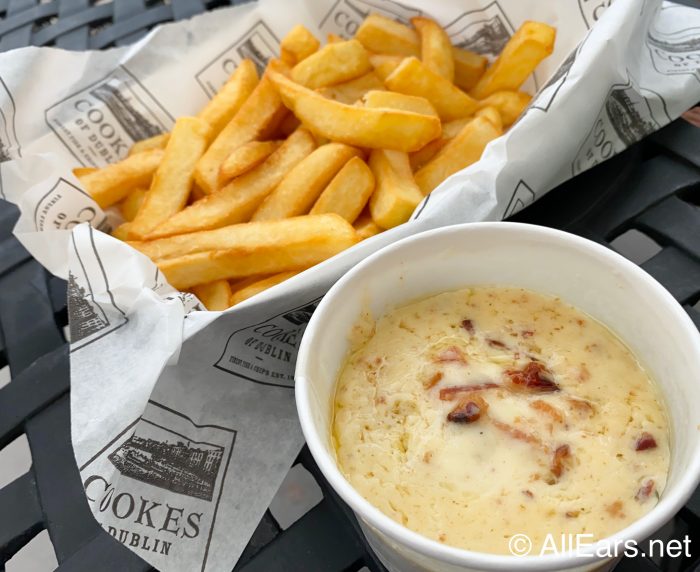 The types of dishes served here are inspired by the UK. You can try Crushed Garden Peas (mushy peas) and their special Dubliner Irish Cheese and Bacon Dip. The dip is hearty, and the fried halibut has just the right amount of grease!
Take a basket of fresh fries, coat it in gravy, then toss some cheese curds on top for good measure. That recipe will give you a signature snack direct from our Quebeçois neighbors to the north. Poutine is a popular snack that Disney guests go wild over. It's a good thing there's an entire counter service spot dedicated to the stuff at Disney Springs!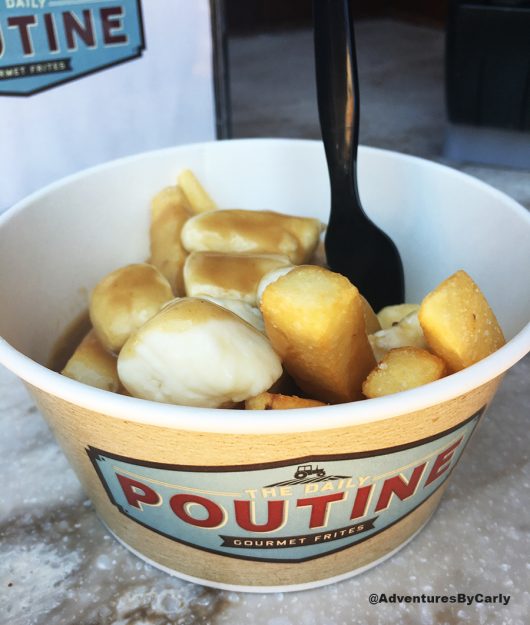 The Daily Poutine serves up the dish with a variety of toppings inspired by different country cuisines. You can Italian Poutine with french fries, mozzarella, Pecorino Romano, and Turkey Bolognese Sauce. You can also skip the gravy and go straight for the Loaded Fries. This snack comes fully equipped with queso blanco, lettuce, pico de gallo, bacon, and garlic ranch. Do you see why we love this place so much??
Guy Fieri is the bleached hair behind this Quick Service restaurant. The restaurant serves, you guessed it, chicken! Chicken strips, chicken sandwiches, and grilled chicken breasts are their specialties. The real attraction here is the sauces. What's a chicken strip without dip? Try your chicken with a coating of garlic parmesan or brown sugar bbq sauce (or one of the other twenty sauces they offer)!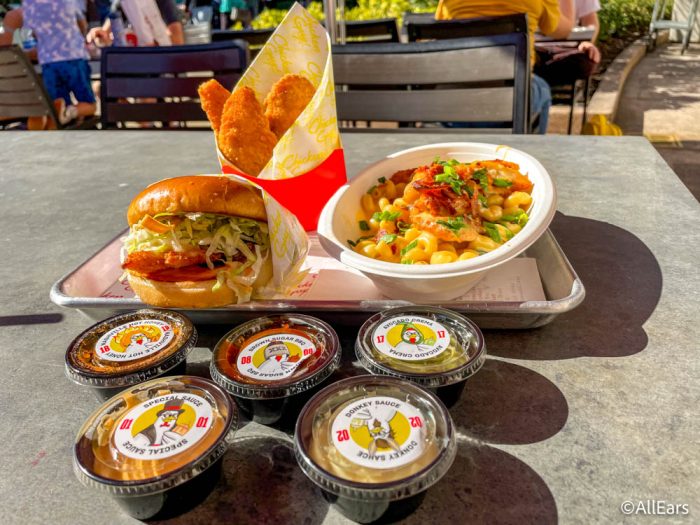 The chicken isn't exactly blow-your-mind amazing, but it is quite good. They're especially tasty if you pair them with a side of fried pickles and ranch. The pricing isn't bad either! It's hard to come by a meal less than $15 at Disney World. Chicken Guy offers meals closer to fast food prices.
We're huge fans of Wine Bar George. That's why we're also keen on The Basket by Wine Bar George. The walk-up window offers some of the fantastic small bites and drinks you can order inside Wine Bar George. The Crispy Mac and Cheese Bites alone are absolutely worth the trip to The Basket! These babies are one of our favorite snacks at Disney World and best paired with the amazing Frozcato (frozen Dole Whip vodka and Moscato).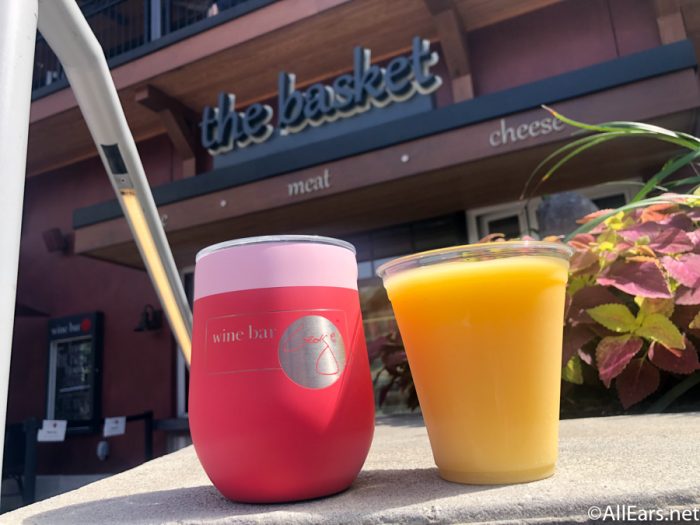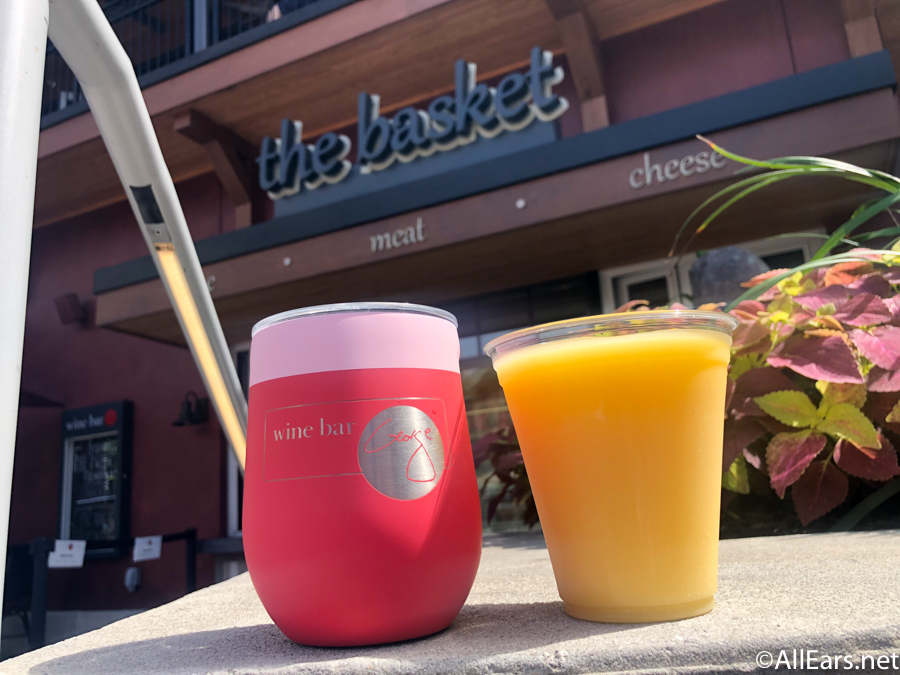 So why isn't The Basket higher on our list? Mainly because they only offer small plates that probably won't fill you up. You might have to order two or three dishes to feel like you're ready for more shopping and walking!
We struck gold when Polite Pig moved into Disney Springs. The restaurant serves high-quality barbecue dishes smothered in incredible sauces and seasonings. It's one of the best places to get barbecue in Disney World and hardly ever disappoints us. The fresh fall-off-the-bone ribs are fantastic, and the prime brisket is worth making the trip!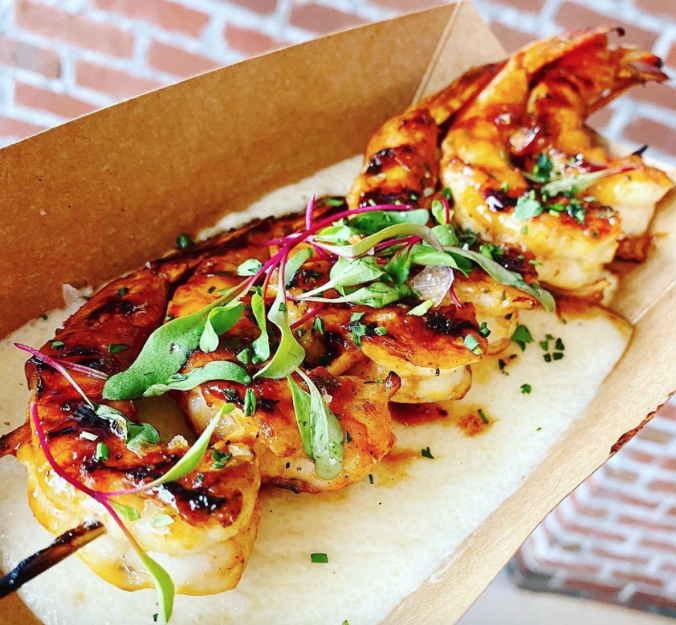 Top off your barbecue with some of the most amazing side dishes too! The BBQ Cauliflower packs a punch, and the Polite Baked Beans taste like mom made it homemade.
Morimoto Asia Street Food is affiliated with Morimoto Asia and shares a few of the same dishes. The Table Service restaurant blew us away with incredible spare ribs, and once Street Food added the same ribs to their menu, we were sold! We would eat these melt-in-your-mouth ribs every day if we could!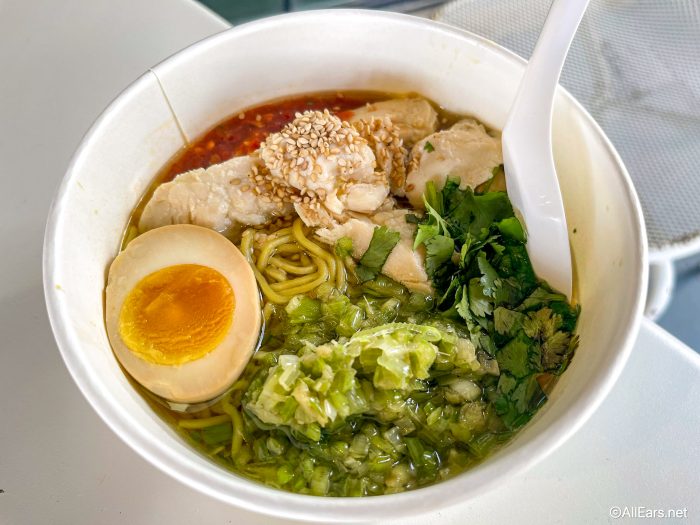 The menu is also full of ramen noodles. Don't get us wrong! Morimoto's ramen is amazing! The downside is that the tables at Street Food are only located outside. We're not huge fans of eating hot soup in the Florida humidity!
It's really hard to come by a great hamburger at Disney. It's extra hard to come by a great hamburger at a Quick Service restaurant at Disney! Enter, D-Luxe Burger. The Disney-owned joint hosts an impressive menu of burgers made with high-quality meats and served with sophisticated toppings.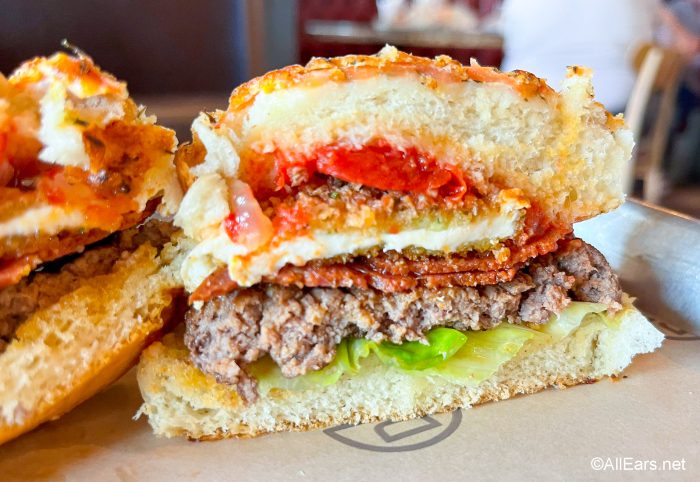 The Pizza Burger, for instance, comes piled high with two signature-blend patties, pepperoni, fried mozzarella, lettuce, and tomato sauce on a parmesan-tomato herb bun! They also offer some incredibly tasty gelato milkshakes that rival many of the desserts at Disney Springs.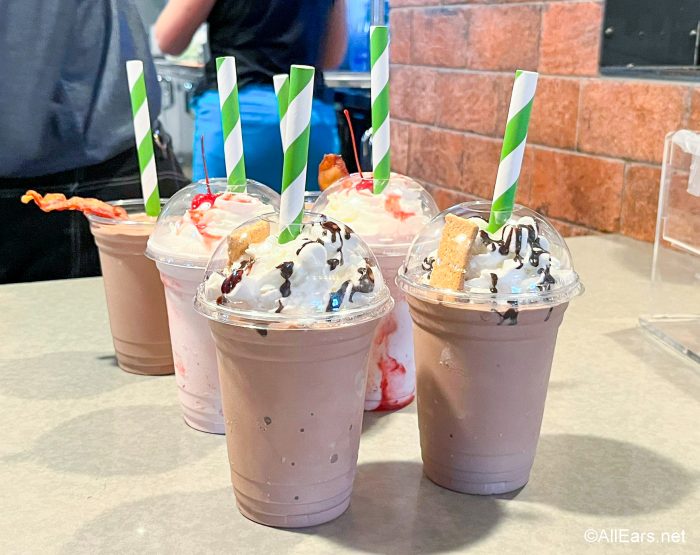 This is just a handful of the quick service restaurants available a Disney Springs. We didn't even get to the fun Disney Food Trucks! Let alone old classics like Earl of Sandwich. (The Holiday Turkey sandwich is to die for, by the way!) That means you have plenty of options if none of these places fit your fancy. Now, we want to hear from you! Let us know in the comments if you have tips for dining at Disney Springs!
What quick service restaurant is the best at Disney Springs? Let us know in the comments!
Join the AllEars.net Newsletter to stay on top of ALL the breaking Disney News! You'll also get access to AllEars tips, reviews, trivia, and MORE! Click here to Subscribe!