SeaWorld Orlando has reopened today to greet guests and aquatic friends back into the parks!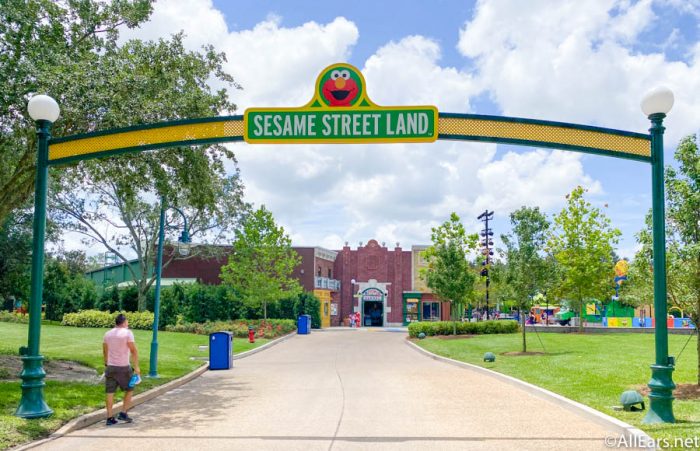 While we've been taking you with us LIVE to look at all the new protocols, dining experiences, and more, SeaWorld has also majorly changed how its entertainment operates.
Since many of the shows will need to use social distancing measures, guests will have to be placed six feet apart from one another in theater areas with reduced capacity.
Dolphin Nursery
If you want to see some dolphins up close and personal, the Dolphin Nursery is open for guests to visit! There is plexiglass surrounding the exhibit so nobody touches the dolphins…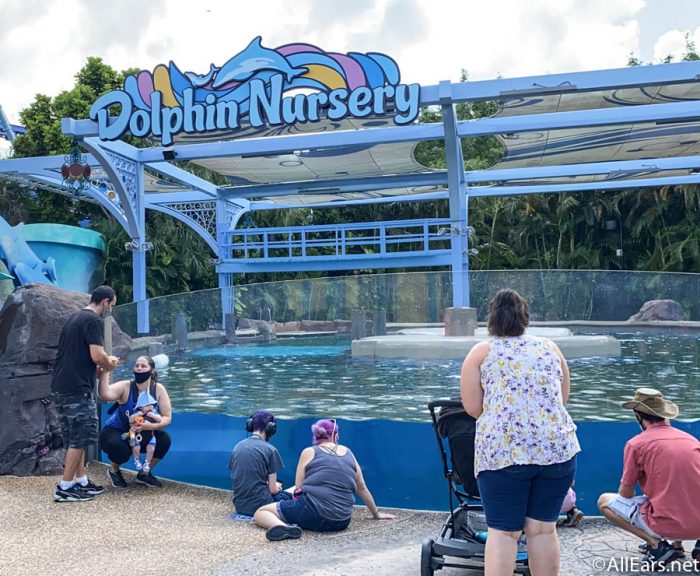 …and there are dots on the ground outside of the animal exhibits to stand on to distance guests from one another. We've seen a similar situation during entertainment in Universal Orlando so everyone could still enjoy different shows.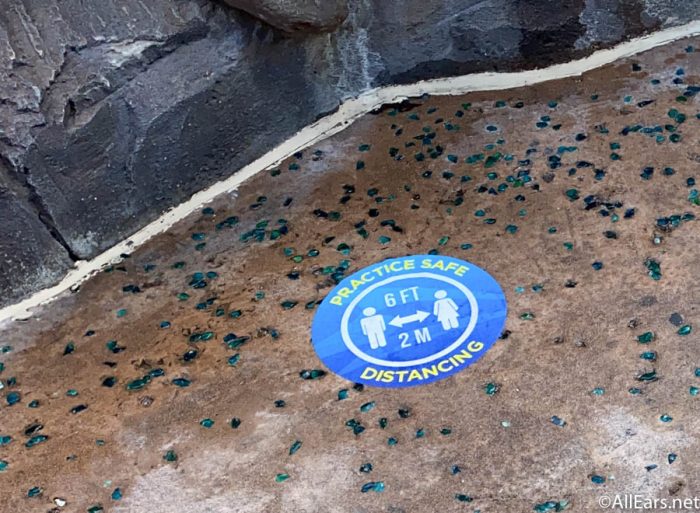 Whenever a party is on a dot, they are asked to stay there so they are keeping a respectful distance of six feet apart from other people.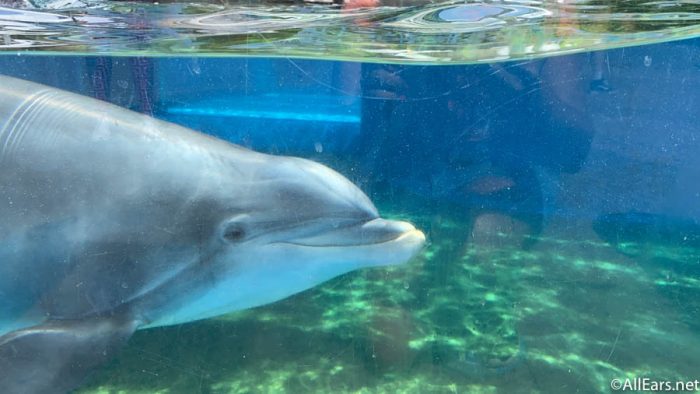 Shark Encounter
The Shark Encounter is also open for guests. Although interactive areas, like activities and photo opportunities are halted (you'll have to skip climbing inside that shark's mouth this time around), you can still experience immersive aquariums in the exhibit.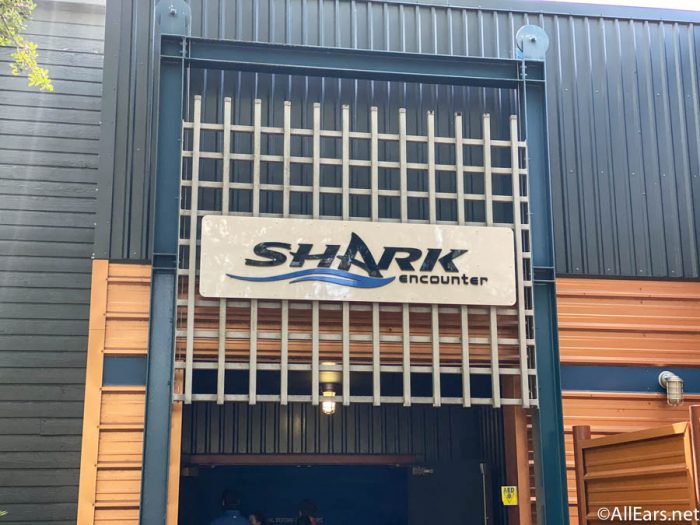 There are distancing markers throughout the area so you can admire the sharks apart from other guests…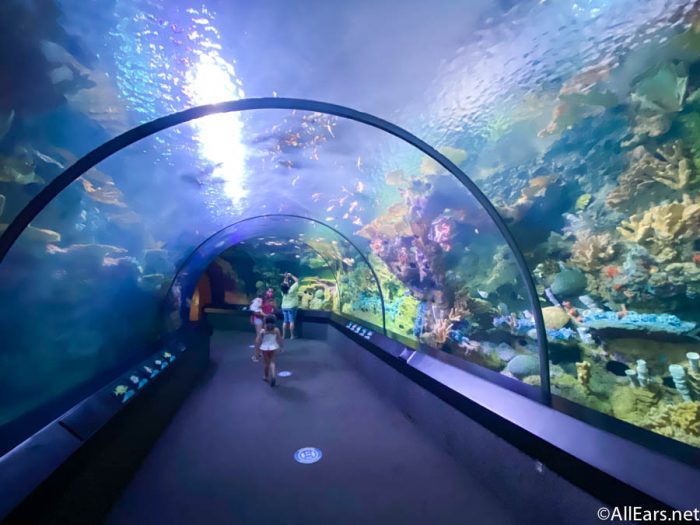 …and the shark tunnel has shark markers on the conveyer belt so guests can stay put in one place and take in all the awesome aquatic life swimming around them!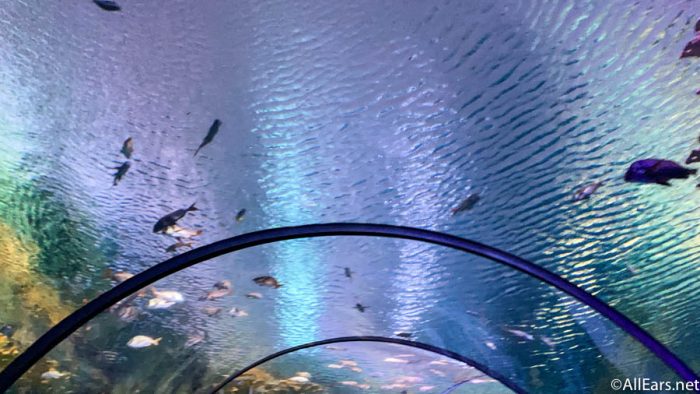 Orca Encounter
Before we entered the Orca Encounter, we noticed that the boards had different times listed than the SeaWorld app for the show. After we asked a team member, we were told that the boards had the correct showtimes of 12PM, 2:30PM, and 5:30 PM.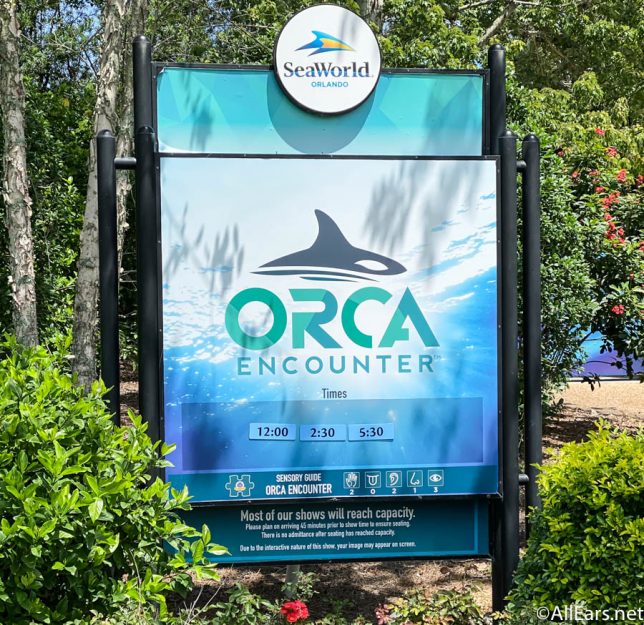 Since the Orca Encounter happens in an arena environment, there is a LOT of seating available. However, in order to promote distancing measures, SeaWorld blocked off multiple sections throughout the stadium.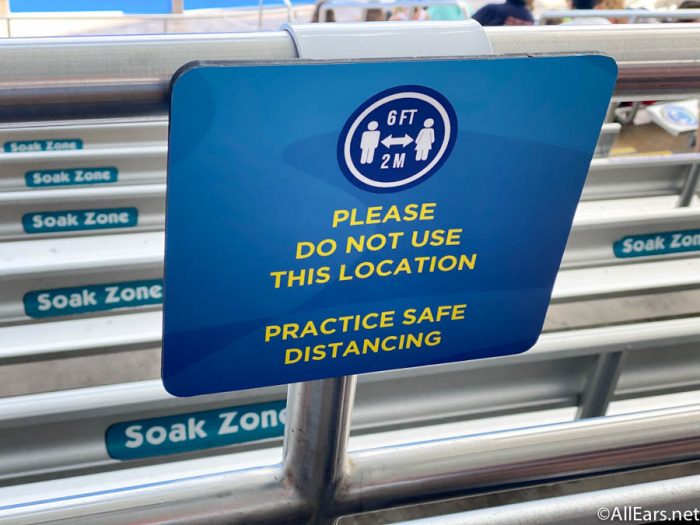 Every other section in the arena was blocked off, and every other row was made unavailable in the areas that were open to guests. Each row had one party or two small parties seated. We noticed, though, that many people were spaced out, but not necessarily six feet apart from other parties when we were at the Orca Encounter.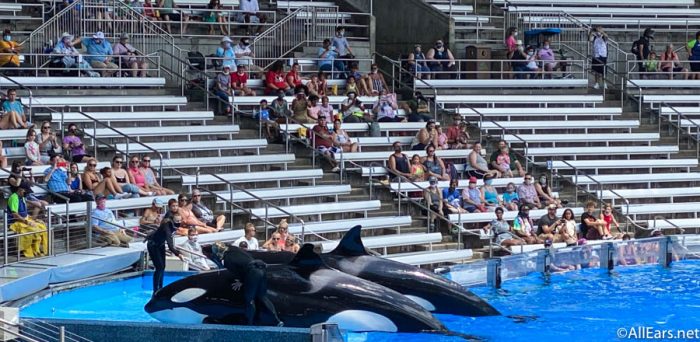 This made things a bit difficult to find seats that weren't close to strangers. During the Orca Encounter, the animal trainers wore masks at all times, even when talking.
There were still plenty of splashes, especially since the whales just decided to splash the audience members for fun during the trainers' speeches! Our visit to the Orca Encounter ended early since the whales were having so much fun swimming around with each other that they didn't want to do the show.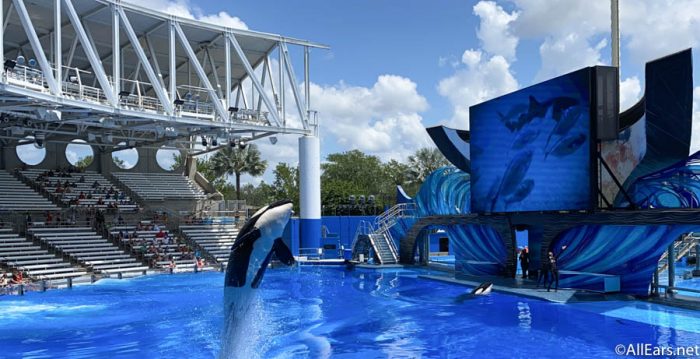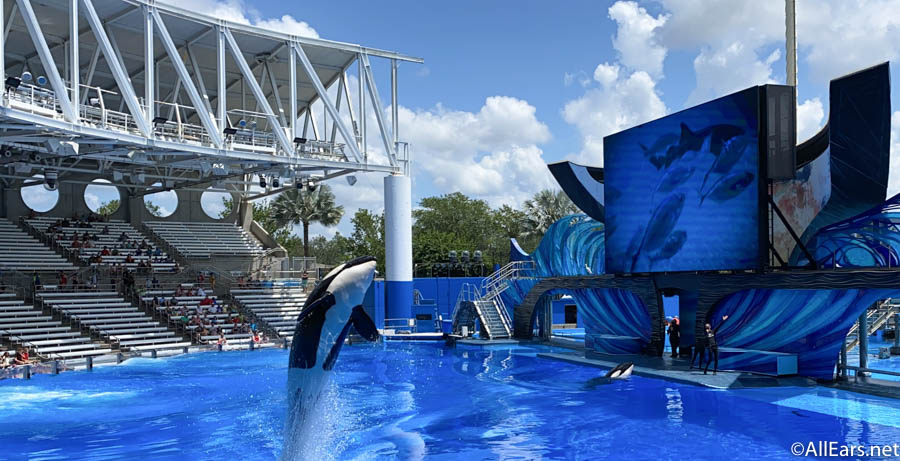 As soon as the show ended, SeaWorld team member asked for guests to stay seated so they could be directed out by employees. Since SeaWorld is trying to maintain distancing efforts, guests were dismissed one to two sections at a time by team members with colored flags to avoid a giant crowd leaving.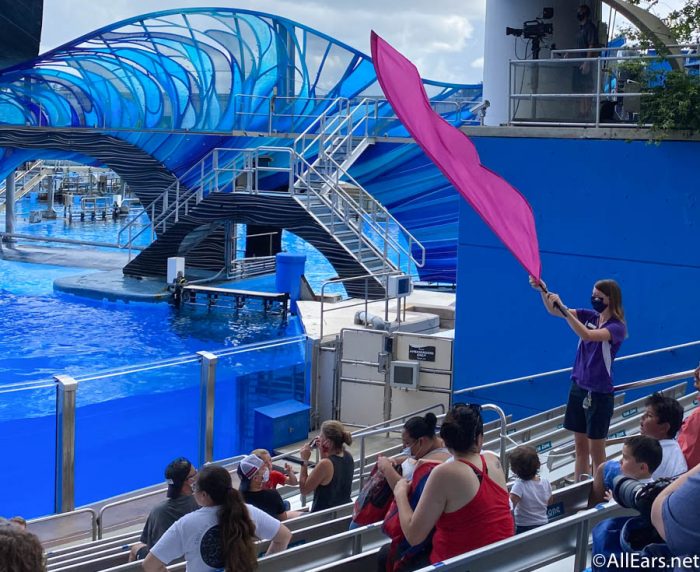 Note: the Orca Encounter added an extra show at 2:30 PM after the 12 PM show was cut short.
Rides
When we stopped by the Wild Arctic, the exhibit was open. However, the ride was listed as closed. Although it wasn't open today, we're not sure if it will open or not in the near future!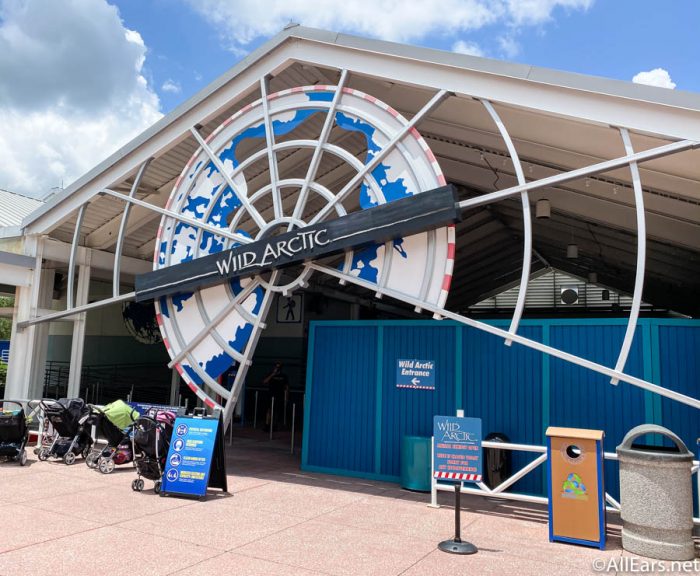 The Sesame Street Land rides had shorter wait times when we visited, but not every attraction was open to guests. Currently the splash pad…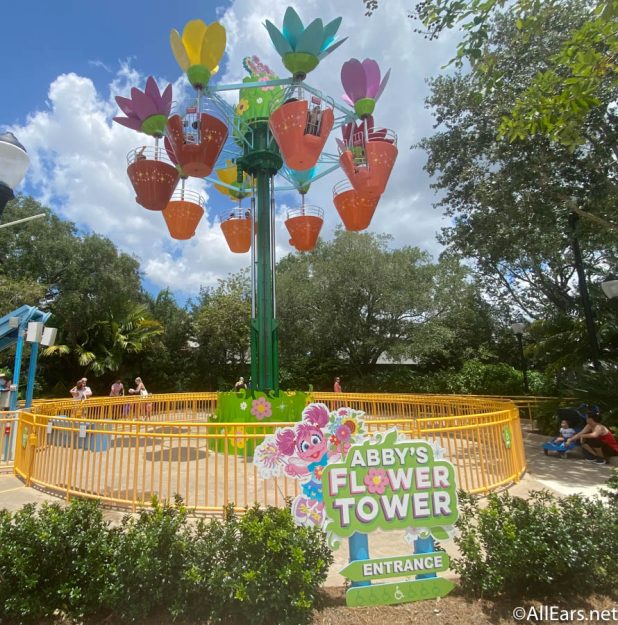 …playground…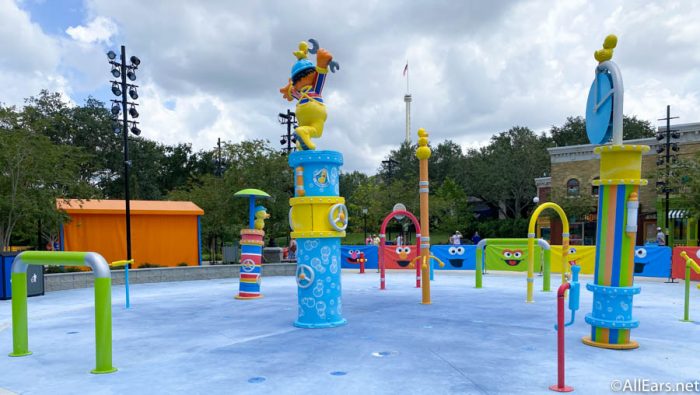 …Cookie Monster Drop…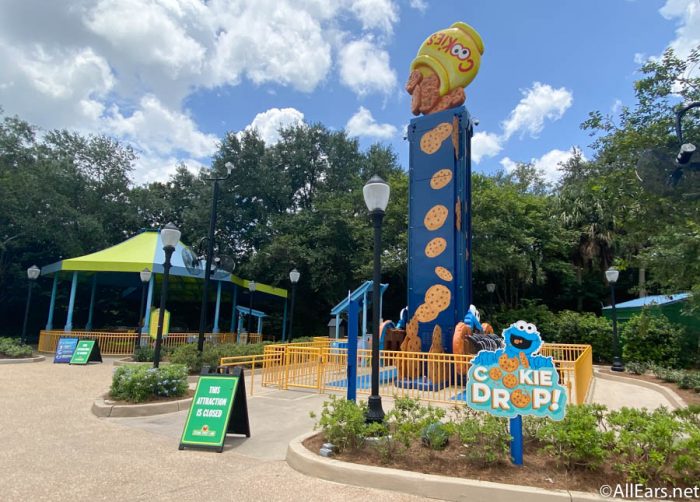 …and Big Bird's Twirl 'n' Whirl are closed.
There was hand-sanitizer at each of the ride entrances, but there weren't any team members out front to measure kids' heights before riding attractions. Instead, parents would check the heights of their children before visiting a ride.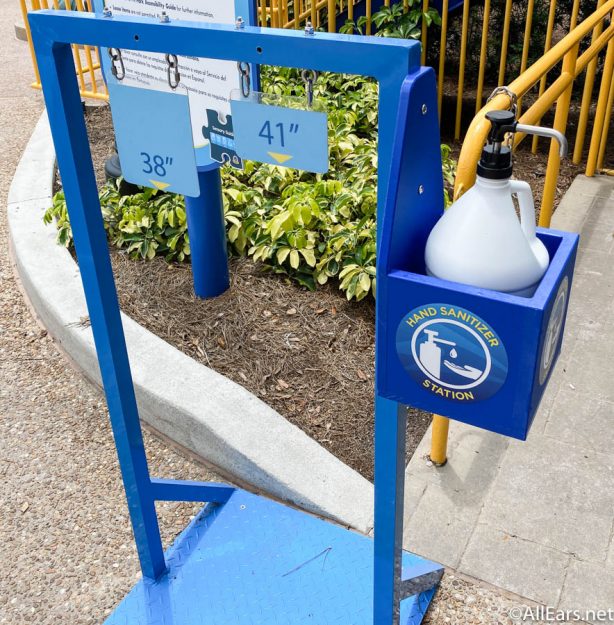 The attractions, like Grover's Box Car Derby, were putting parties in every other row when they board.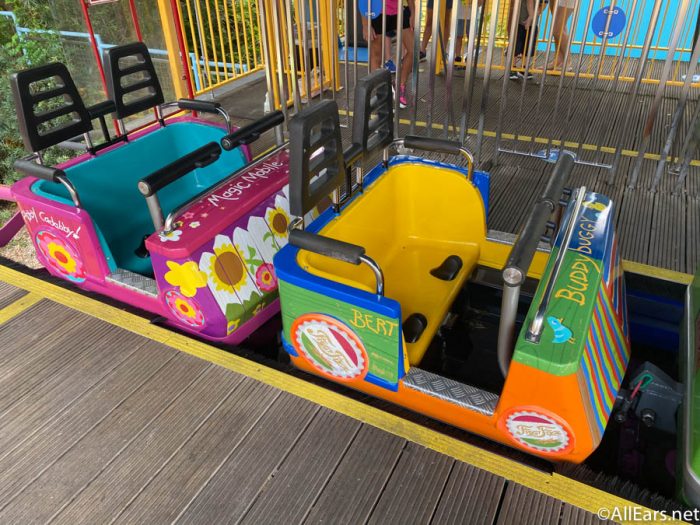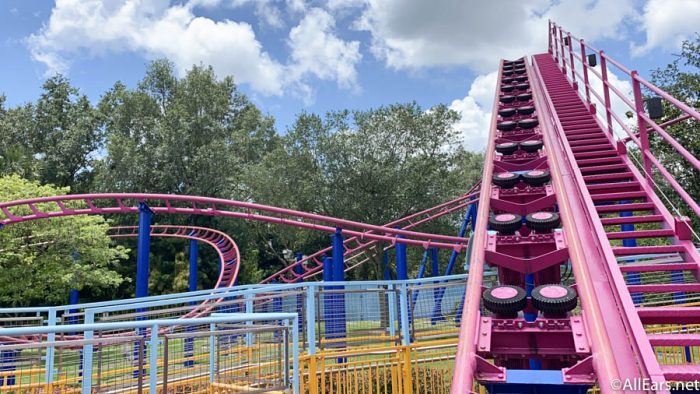 Big Bird was also available for a photo. He was nestled in his nest away from guests, who were only allowed to visit the grassy area one party at a time.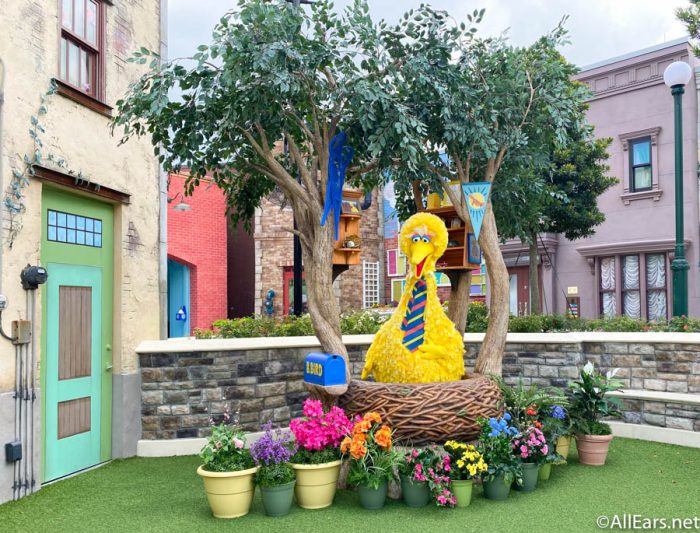 Molly was able to get this GREAT shot with Big Bird!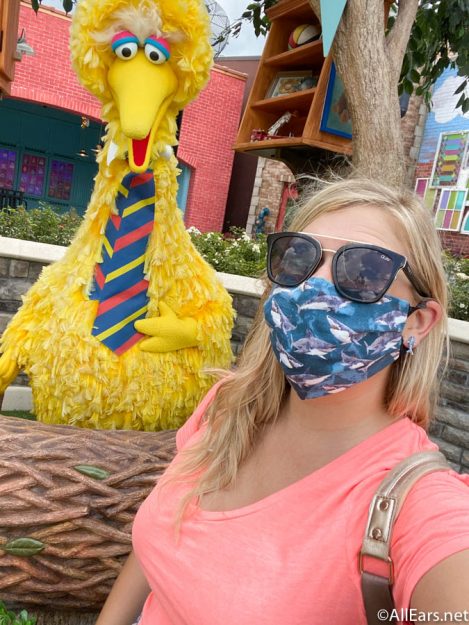 What's your favorite show to watch in SeaWorld? Let us know in the comments below!