SeaWorld Orlando reopened today, and we've been taking you LIVE with us around the park!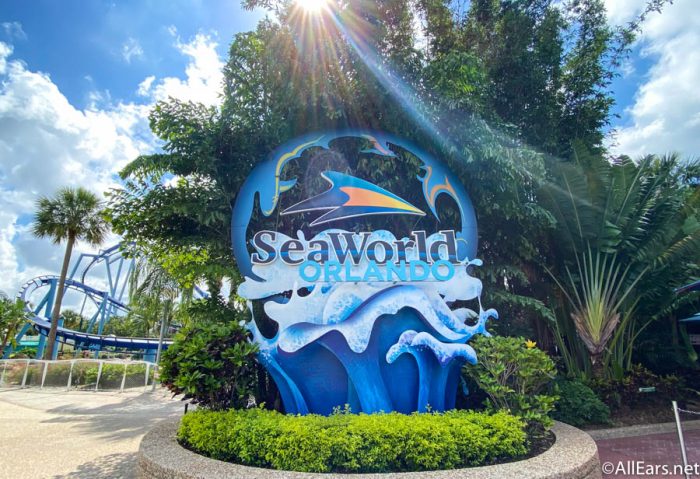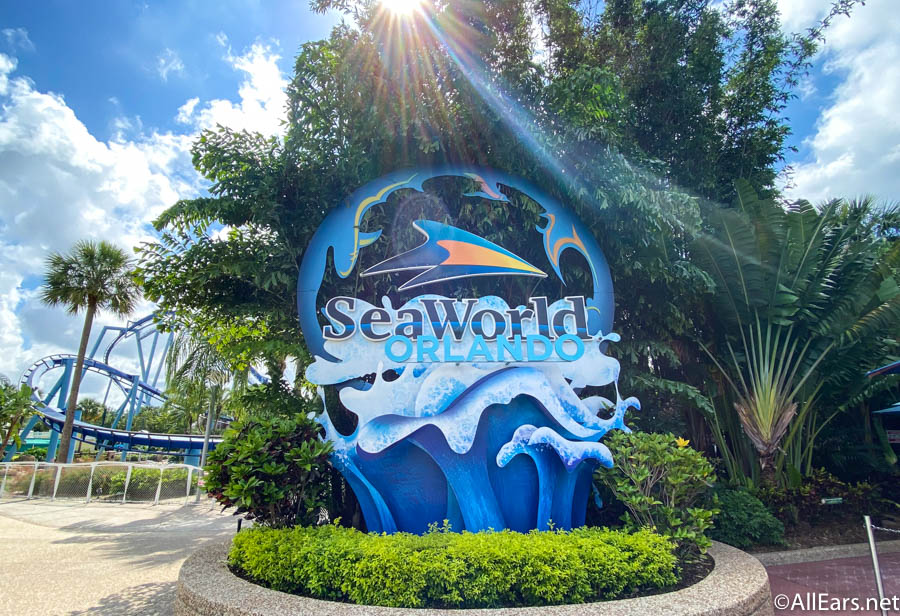 We'll be bringing you details on entertainment, dining, and more throughout the day, but we also experienced some new (and some familiar) sanitation and safety protocols when we were at SeaWorld Orlando today.
Although we've already given you details on the health and safety procedures and limited hours that SeaWorld would be using, we're taking you with us to look at all the new guidelines that the parks have set up to protect visitors.
Parking Procedures
It was a bit of a busy morning trying to get into the parks, since many people were arriving to explore SeaWorld for the grand reopening.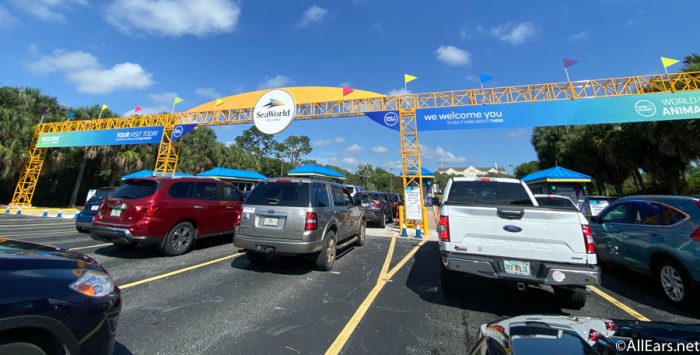 Disney World and Universal Orlando have been maintaining that cars park in every other space when they visit. SeaWorld Orlando also followed this procedure, directing guests to spaces that left enough room between cars to follow distancing measures. Cones blocked the spots that were not in use.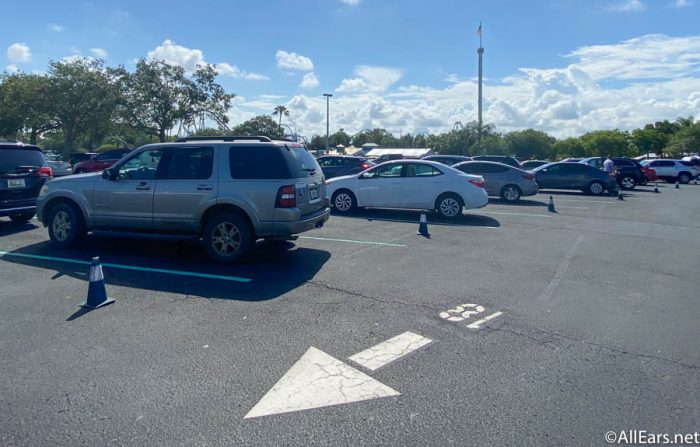 Temperature Checks
The temperature checks that we have experienced at Disney Springs and in the Universal Orlando theme parks have run very smoothly. This morning at SeaWorld, the line seemed a bit long but moved quickly.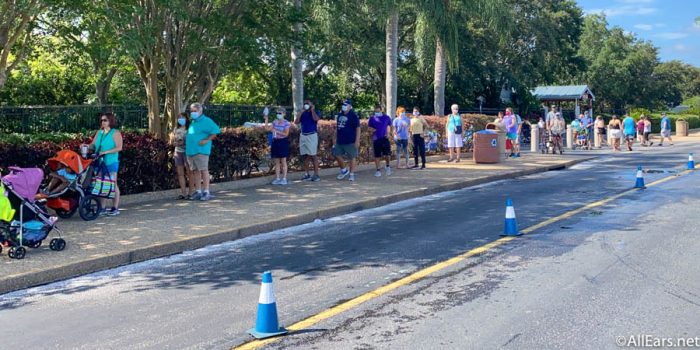 Throughout the line, there were social distancing markers and reminders…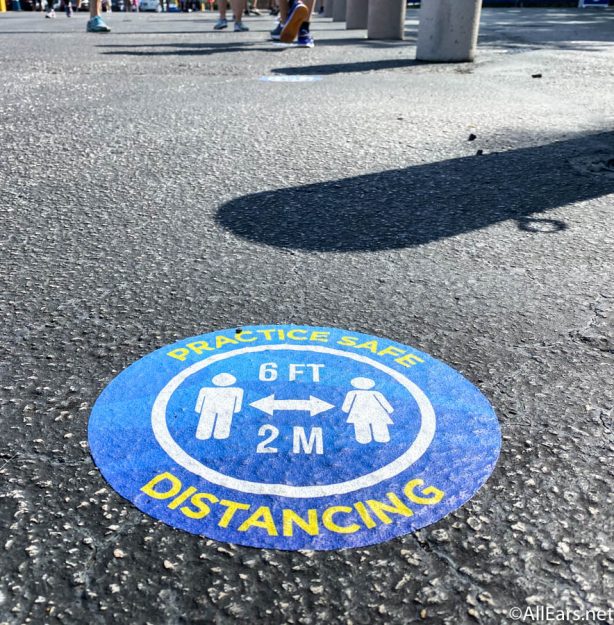 …an overhead announcement reminding guests to follow the health and safety protocols…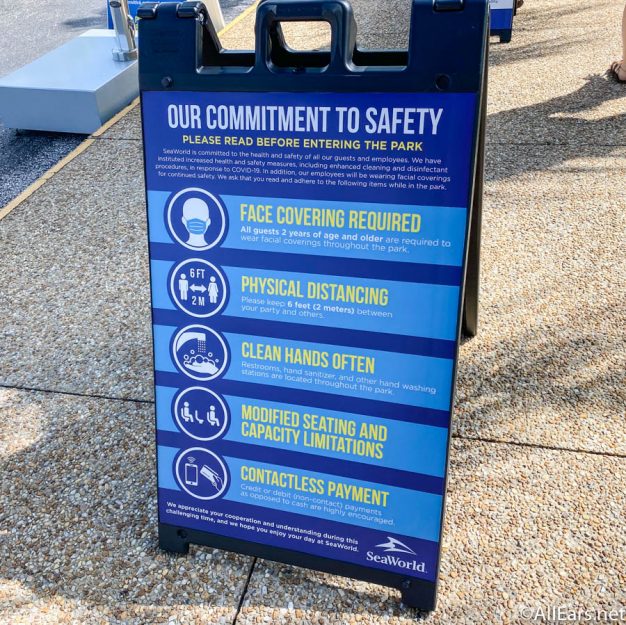 …and hand-sanitizing stations available before you went through temperature checks.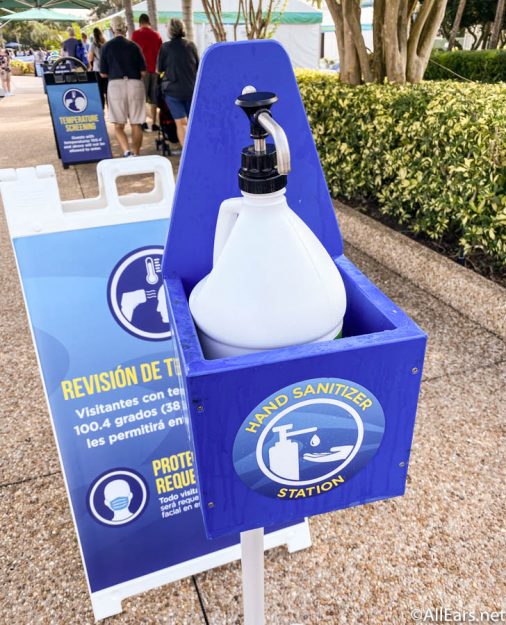 SeaWorld Orlando has guests enter a tent for temperature screenings…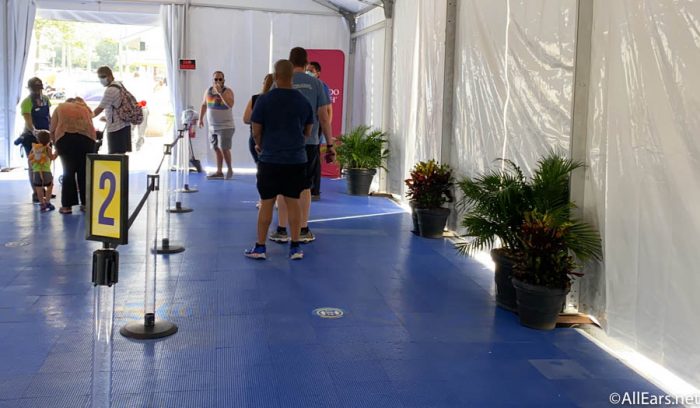 …where a team member will wave a contactless wand over each person's forehead to check if their temperature is below 100.4 degrees.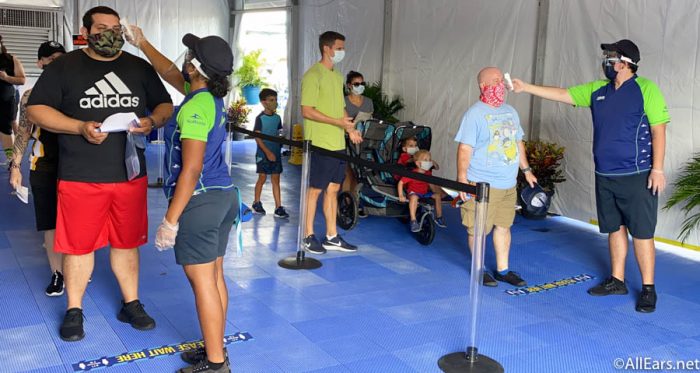 Face Masks
All the guests and employees at SeaWorld Orlando are required to wear face masks in the parks. However, the parks are offering disposable face masks if someone doesn't have them, as well as selling them (and hand-sanitizer) in their merchandise locations.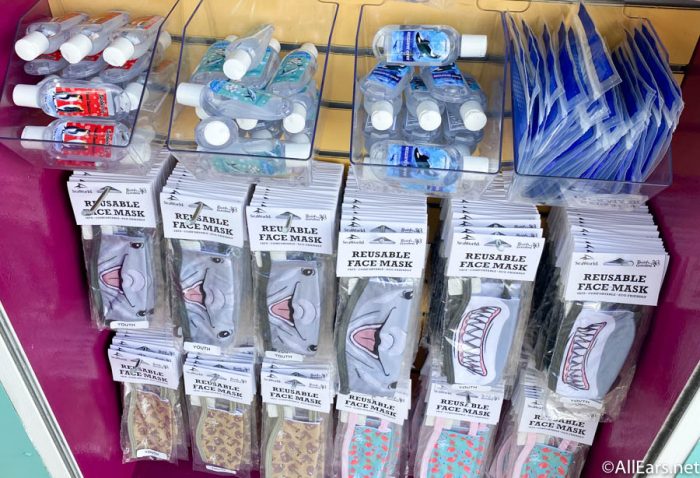 Distancing Measures
At the entrance to SeaWorld Orlando, there are three distinct zones. Each "zone" is designated for self-service ticketing, full-service ticket windows, and park entrance and bag check.
There are multiple distancing markers on the ground at the ticketing locations…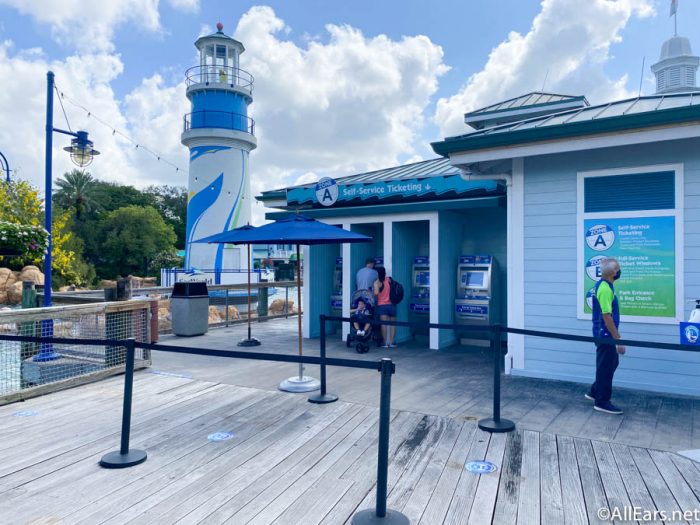 …and the bag check area to keep guests distanced from one another.
The security officers at bag check are behind partitions as people go through the lines. We found that the main entrance takes a bit longer to go through since the officers have to scan two things per person. However, this is due to guests having to either switch between two documents or screens in the app when they enter.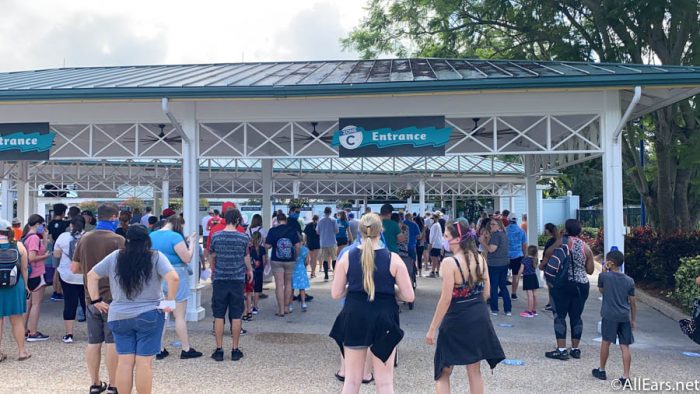 Merchandise locations are also recommending that guests social distance in the stores and have a line for guests to wait behind when they go to make a purchase at the counter.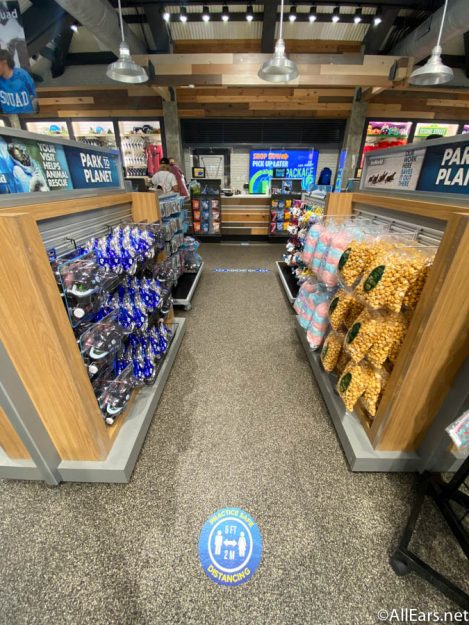 When you're viewing one of the animal exhibits, there are dots on the ground for guests to stand on (like we've seen at Universal Orlando to watch shows like The Blues Brothers).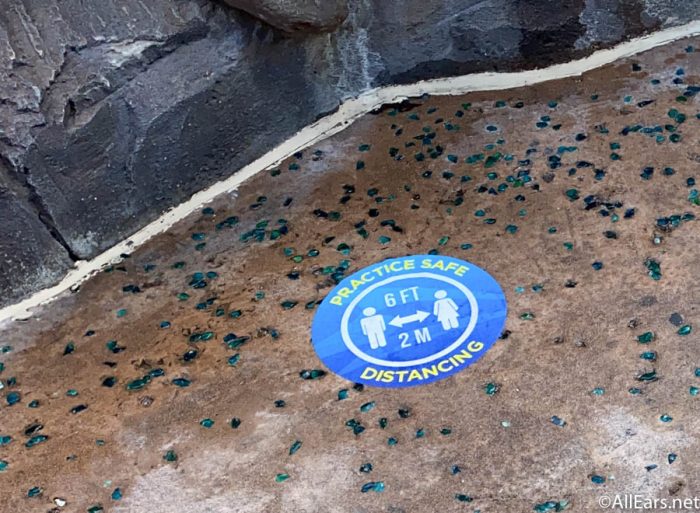 Parties are asked to stay on that specific dot so they are distancing themselves from other guests who also want to view the exhibit.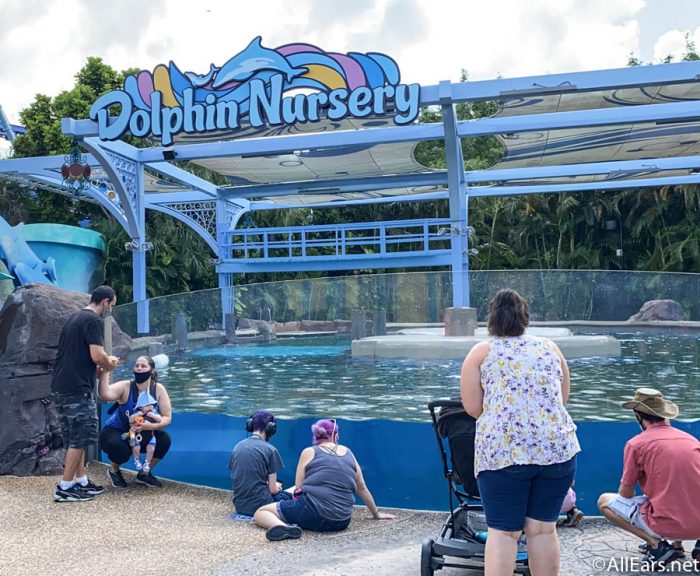 The Shark Encounter at SeaWorld is still open, but the interactive areas are closed. Usually, there are activities and photo opportunities where guests can climb inside a shark's mouth, but they are being halted at this time.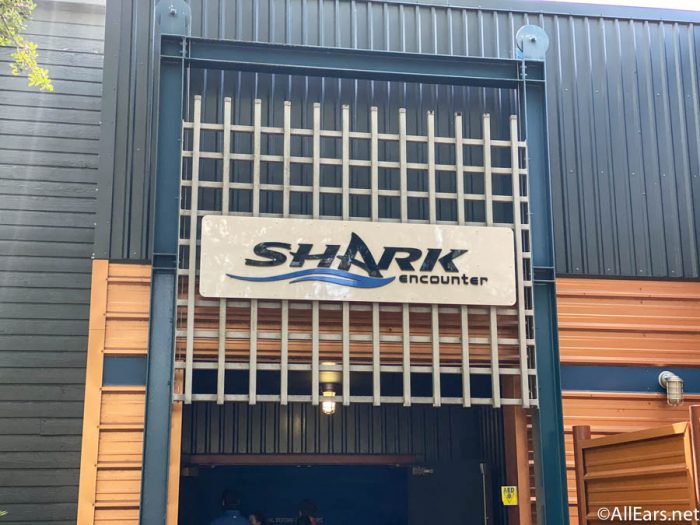 The shark tunnel has shark markers on the conveyer belt to keep guests apart from each other as they admire all the sharks swimming around them (we spot Bruce!).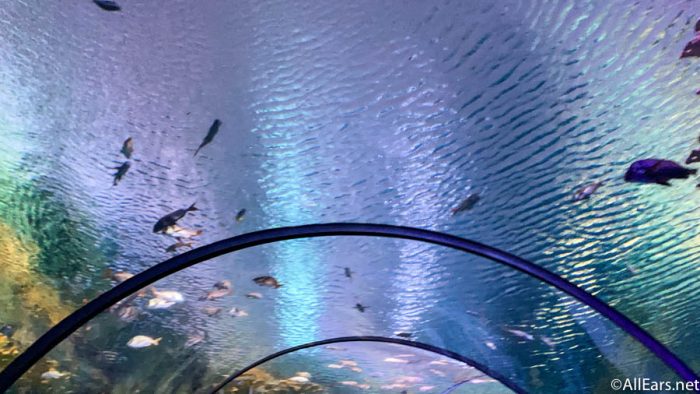 At quick-service restaurants, SeaWorld is using more distancing markers for guests to wait on before they place their orders.
Normally, SeaWorld has a refillable mug program. However, they're asking you to use a disposable cup to refill your mug at this time, instead of having a team member directly pour it into the refillable mug.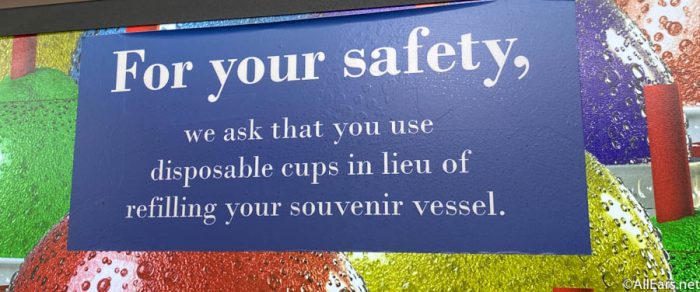 The arena for the Orca Encounter show had numerous seating areas blocked off throughout the stadium. We found it pretty difficult to find seats that weren't close to strangers due to this.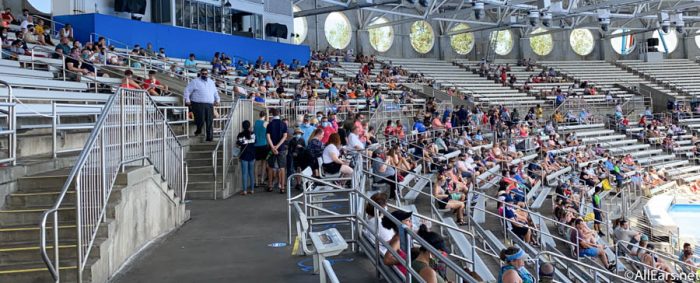 Every other section was completely blocked off as well as every other row in the areas that were open. There is basically one party per row or two if they are really small parties. However, while people were spaced out, it didn't seem like they were 6 feet apart from other parties during our visit.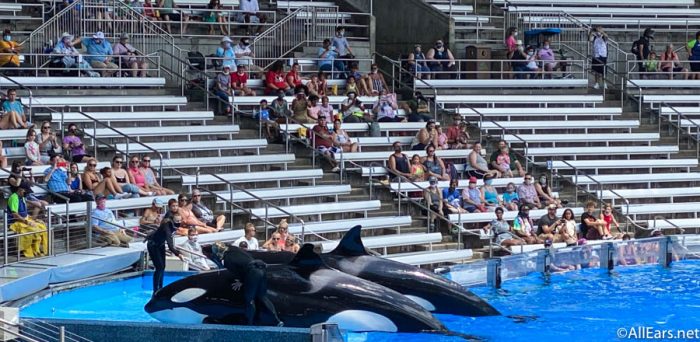 During the show, the trainers have masks on, and the water splashes are still frequent throughout the Orca Encounter.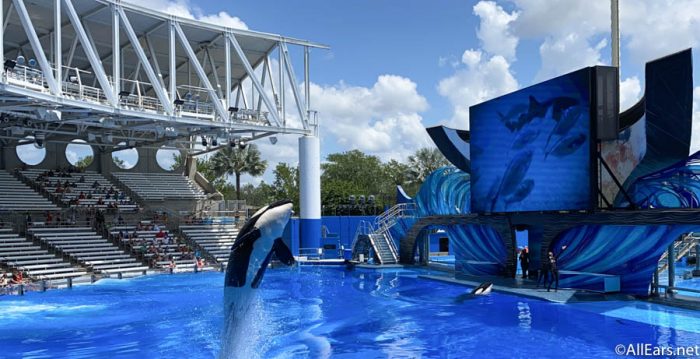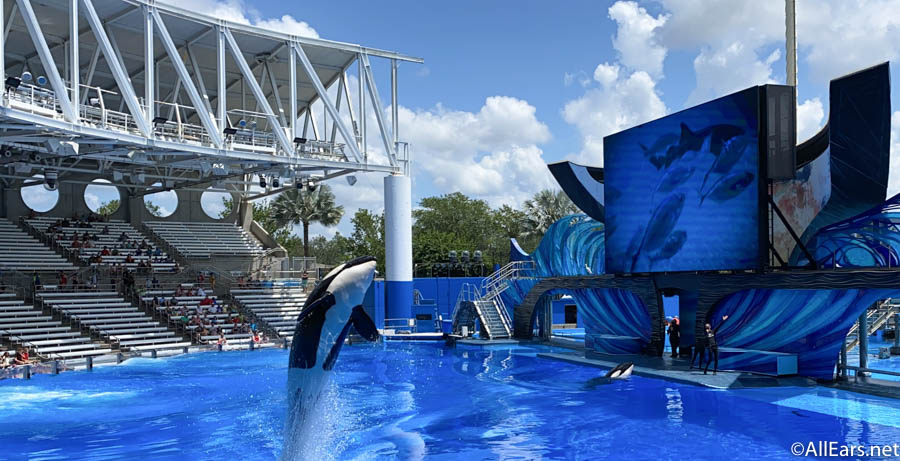 When everyone is leaving, SeaWorld team members ask that guests stay seated before being directed out. To avoid a crowd leaving all at once, guests are dismissed one to two sections at a time by team members with colored flags.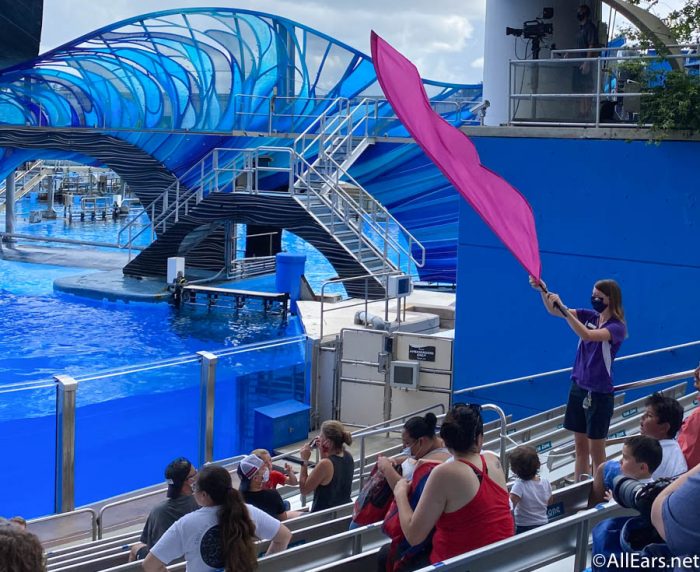 Hand-Sanitizing Stations
SeaWorld Orlando had hand-sanitizing stations placed before guests entered and throughout the parks as everyone visited.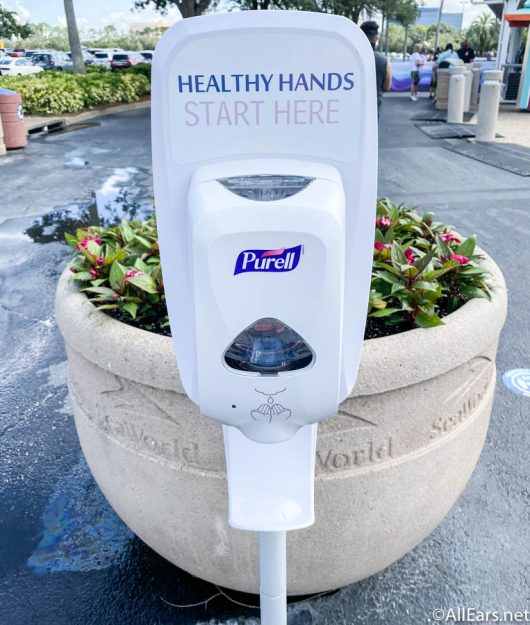 Capacity in Restaurants, Attractions, and Other Entertainment
Contactless Abilities
Currently, SeaWorld Orlando is using QR code maps instead of paper maps in the parks.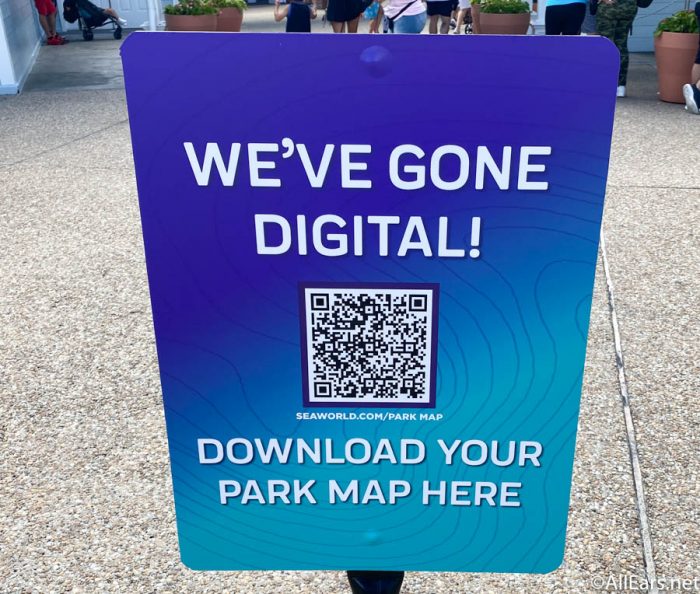 We will continue to update this post throughout the day!
Will you be going to SeaWorld Orlando any time soon? Let us know in the comments below!