Last week, we reported live from a Passholder Preview for Universal Studios, which became one of the first major American theme parks to reopen to the public after a months-long closure.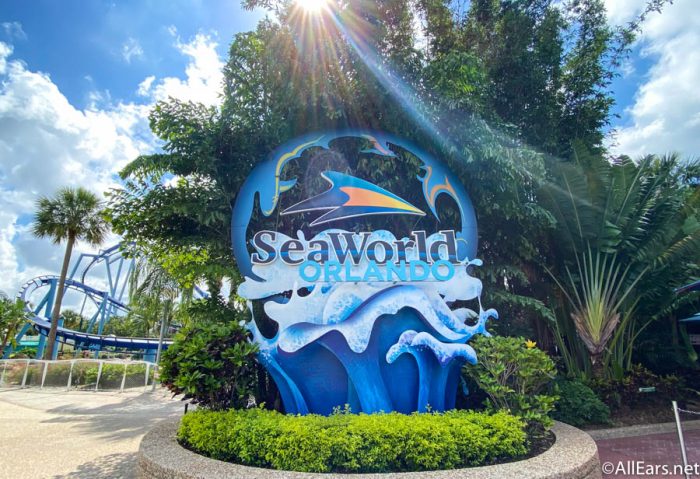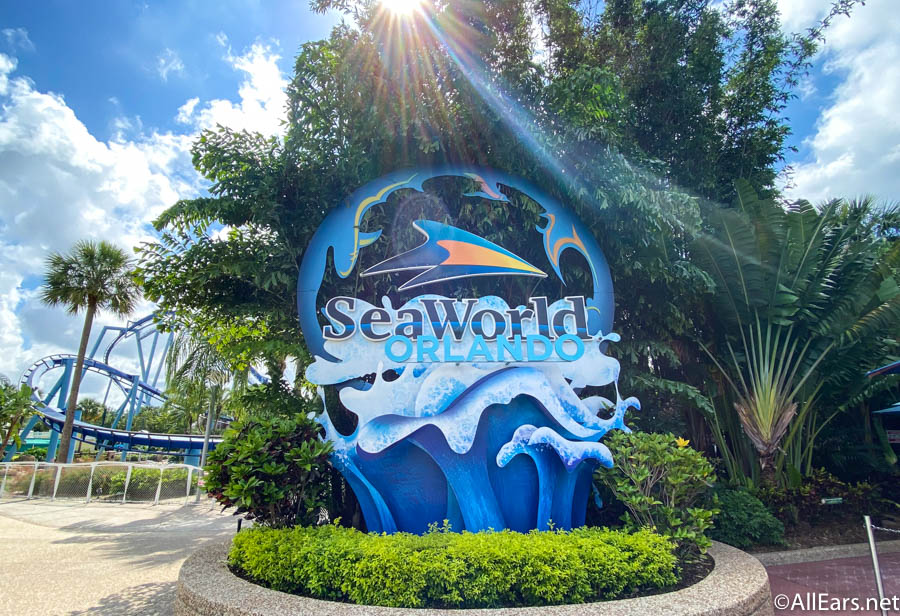 Today, we're still in Orlando, but we're here for the reopening of SeaWorld! From its theme park reservation system, to health, safety, and ride procedures, we're bringing you with us live from the first day back at the park!
We will continue to update this post throughout the day, so make sure to check back for updates!
Parking
Despite an advanced reservation system in place, the line to get in for parking at SeaWorld was crowded!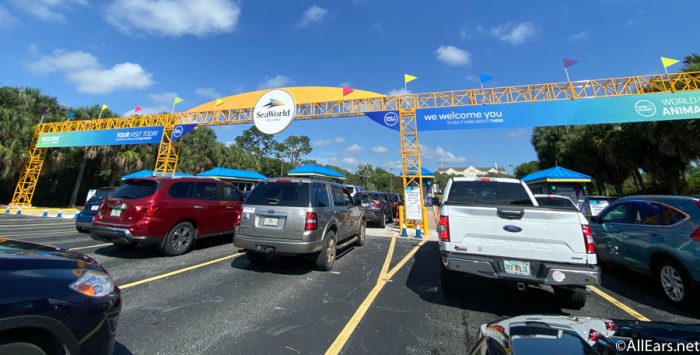 Once you did get through, they were parking every other space, which was ensured by blocking off certain spots with cones.
Temperature Checks
While the line of cars to get in took a bit of time, the temperature screening to get in went pretty quickly!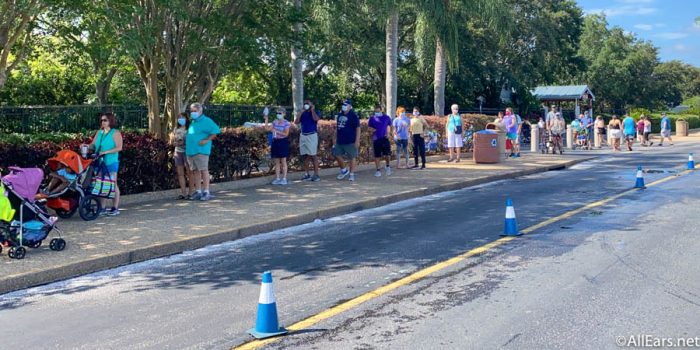 We immediately noticed signs marking spatial distancing, and overhead announcements reminded guests that physical distancing and face masks are required in the park.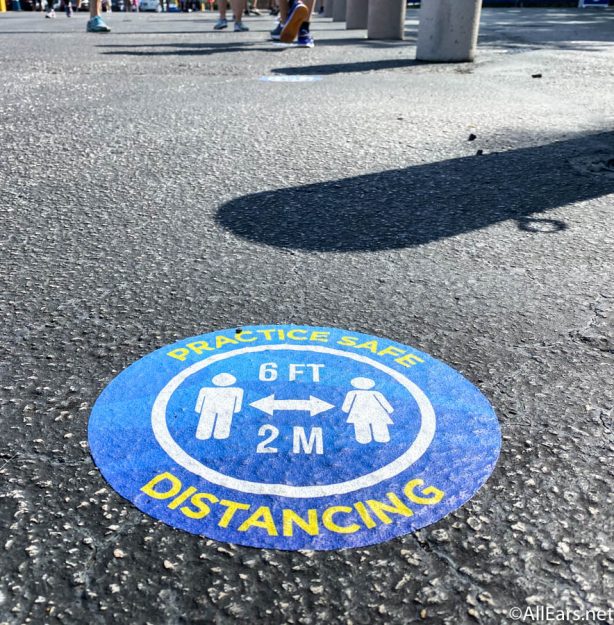 Once you get up to the temperature check, a team member will use a contactless thermometer to ensure your temperature is below 100.4. Once that is checked, you can go forward to enter the park.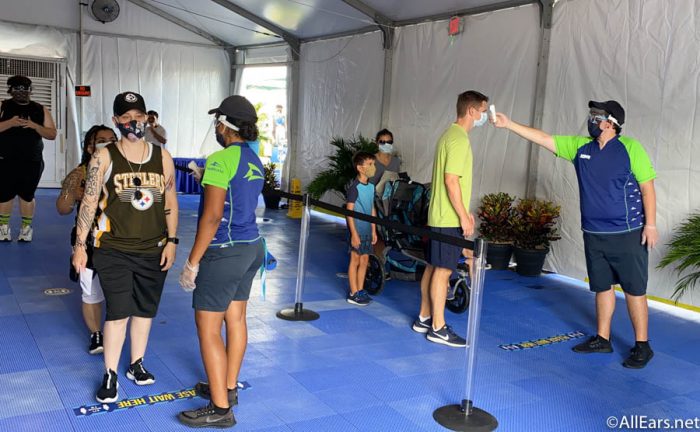 Throughout the way, you'll notice a variety of different health and safety signs, along with hand sanitizing stations.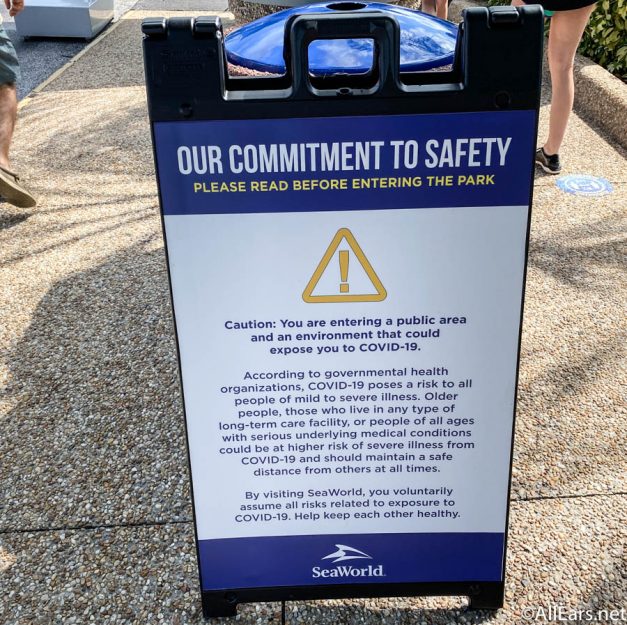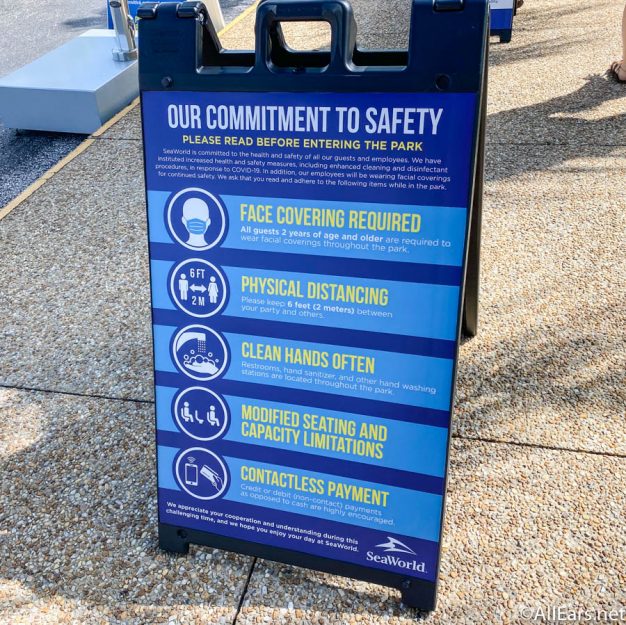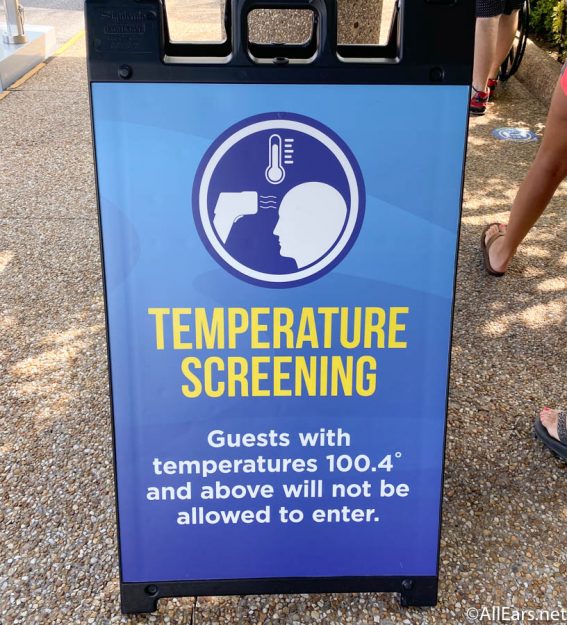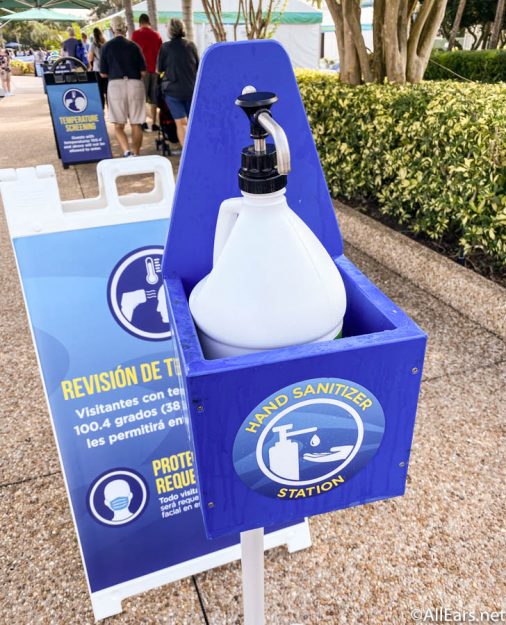 If you don't have a face mask with you, SeaWorld is offering disposable face masks for guests. Alternatively, you may buy one of these (very cool) themed face masks prior to entry.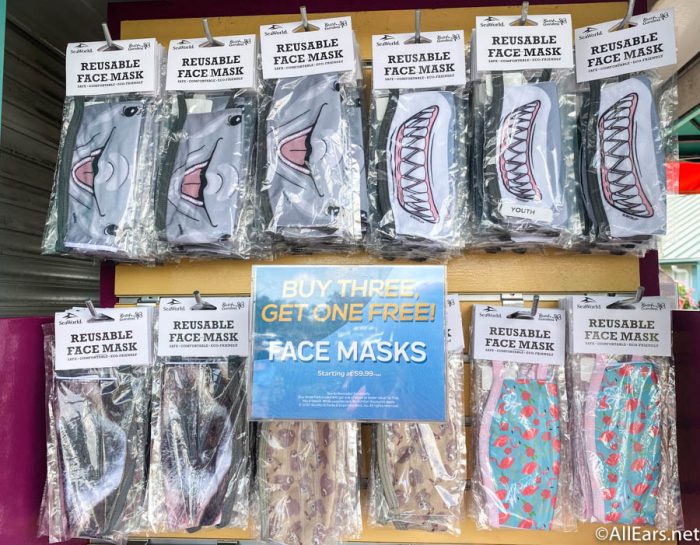 Additionally, you can pick up supplies such as travel-size hand sanitizer or disposable gloves.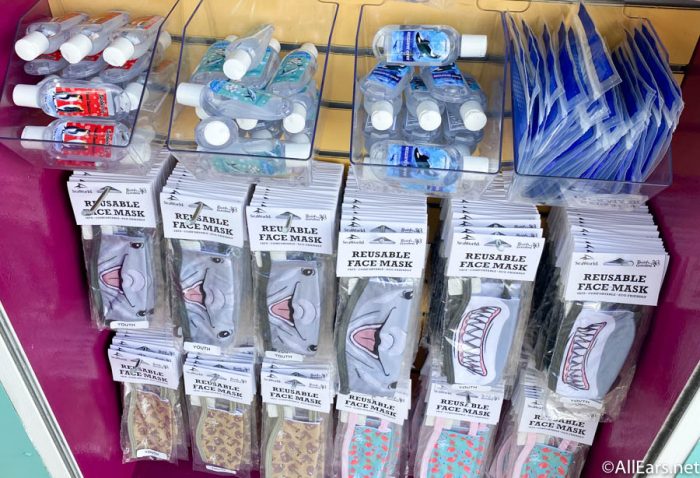 Entrance
The entrance for SeaWorld is split up into three different zones — Zone A for Self-Service Ticketing, Zone B for Full-Service Ticket Windows, and Zone C for Park Entrance and Bag Check.
While we were not able to take pictures at the bag check, the team members checking bags were behind a partition, with the line using taped markers to ensure spatial distancing between parties.
Welcome Back Merchandise
One thing we didn't see at Universal that SeaWorld had on hand was some welcome back merchandise!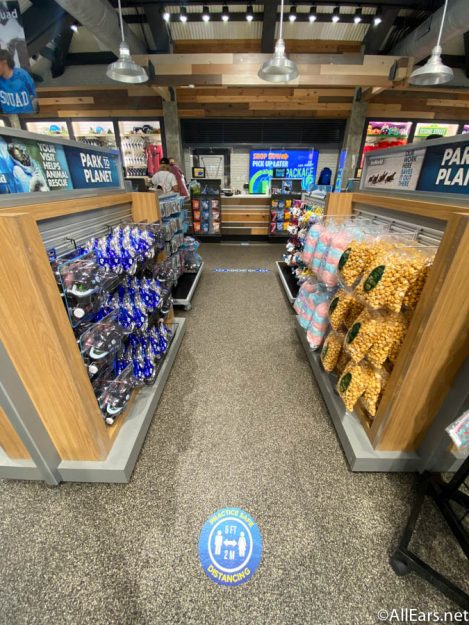 These include the "Whalecome Back!" Shirt…
…the "We're All in This Together…6 Feet Apart" Shirt…
…and the "Social Distance Expert" (this might be our favorite).
Animal Exhibits
At each of the animal exhibits, we noticed spatial distancing markers to keep guests properly spaced apart.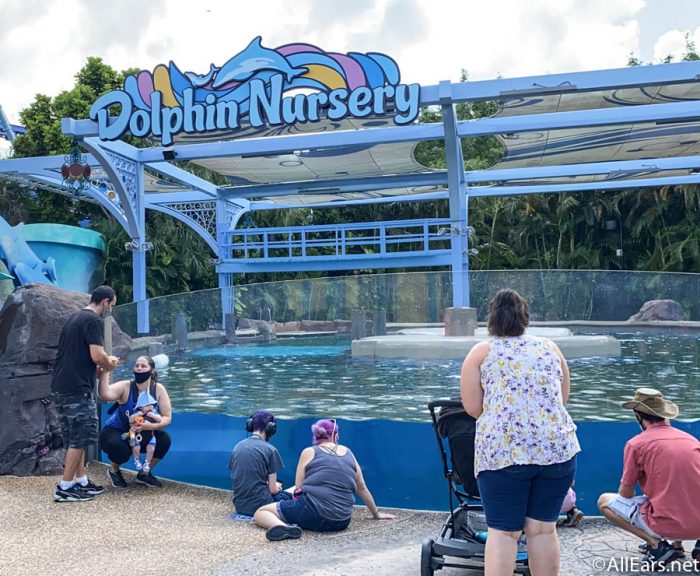 This is similar to what we saw for the entertainment when we visited Universal Orlando last week!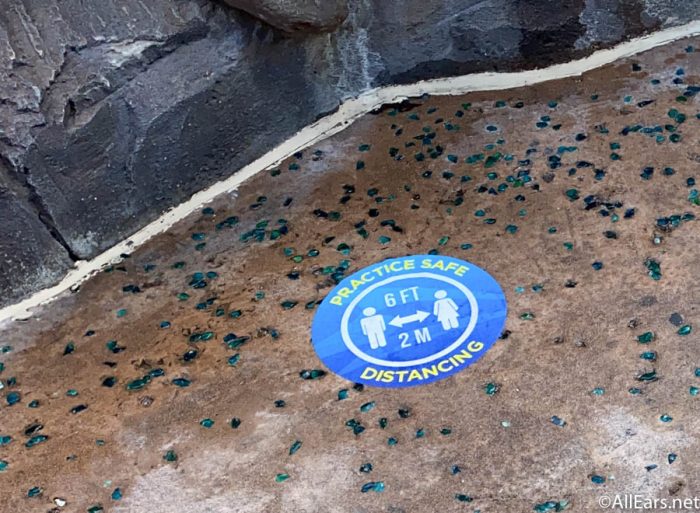 The same markers were everywhere at the Shark Encounter, which brings guests through a tunnel surrounded by an aquarium full of sharks.
At the entrance to the walk-through exhibit, there was a hand sanitizer station that guests could use.
Throughout the exhibit, there are markers telling guests where they can stand as they walk through, allowing distance between groups.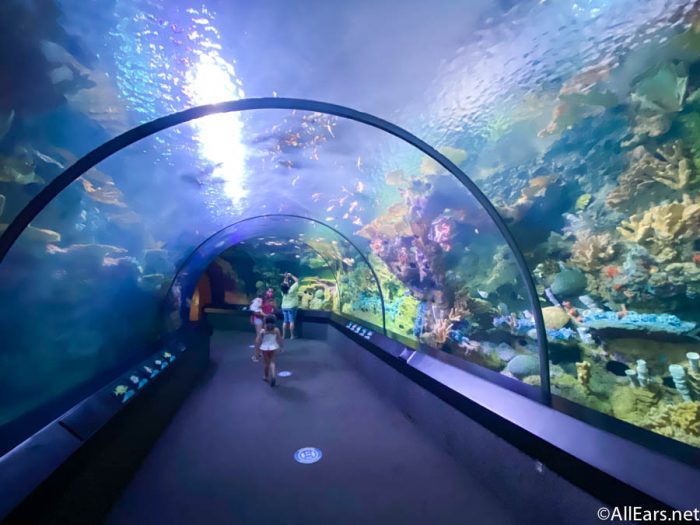 Orca Encounter
Concessions were still open at the Orca Encounter show, which is scheduled to take place three times throughout the day.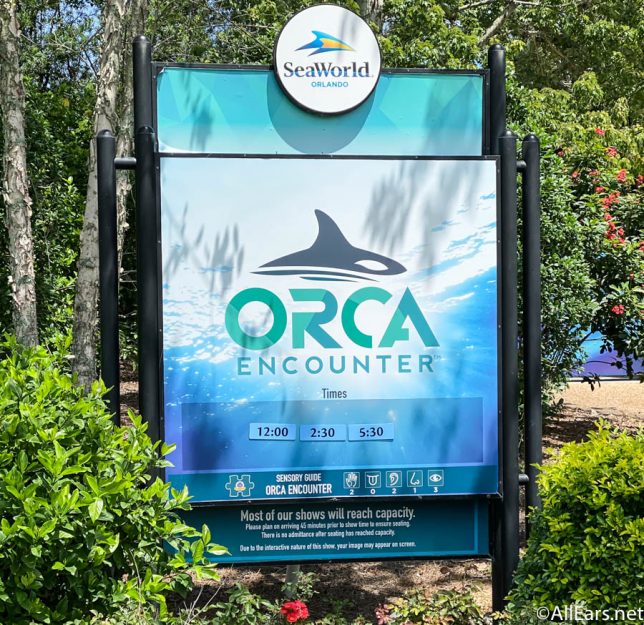 The concessions stand implemented spatial distancing markers throughout.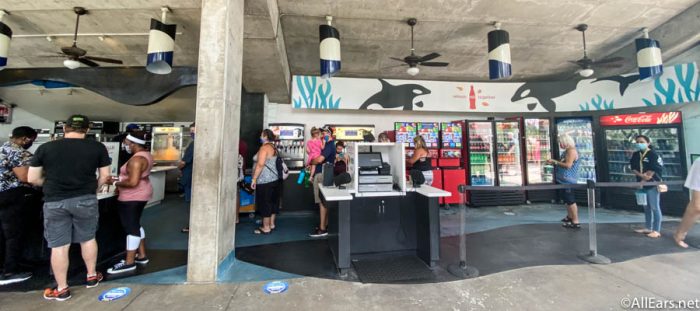 Additionally, SeaWorld was still implementing their free refill program. However, instead of refilling your refillable mug, they were asking guests to instead use a disposable cup each time they refill.
Seating for the Orca Encounter show was being done every other row, as well as every other section.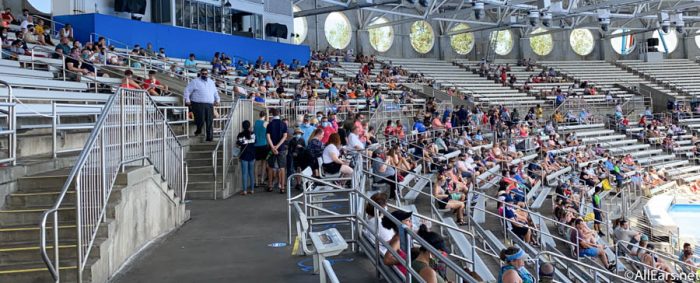 For rows they wanted to space out, they had them clearly marked.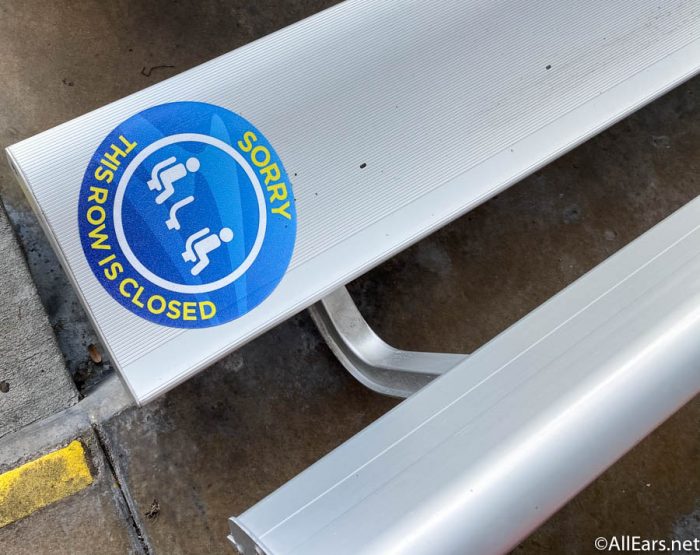 There were also markers for sections that were completely cut off to ensure distancing.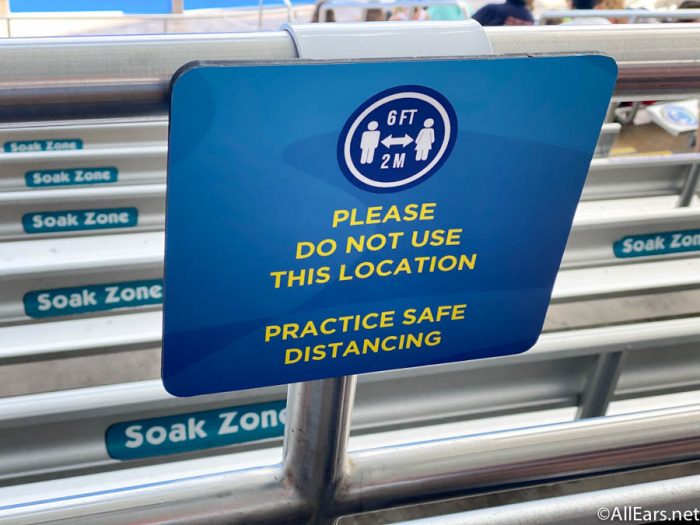 The show went on relatively the same as it had prior to the closure.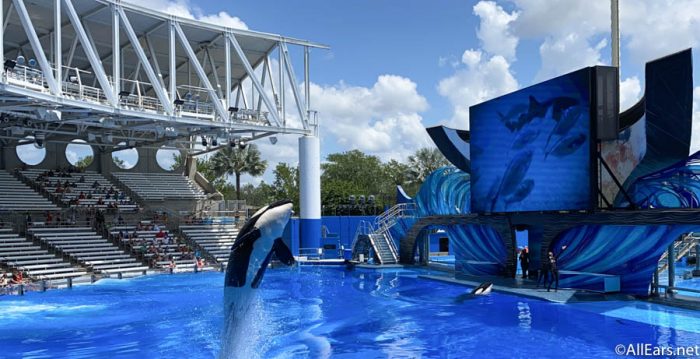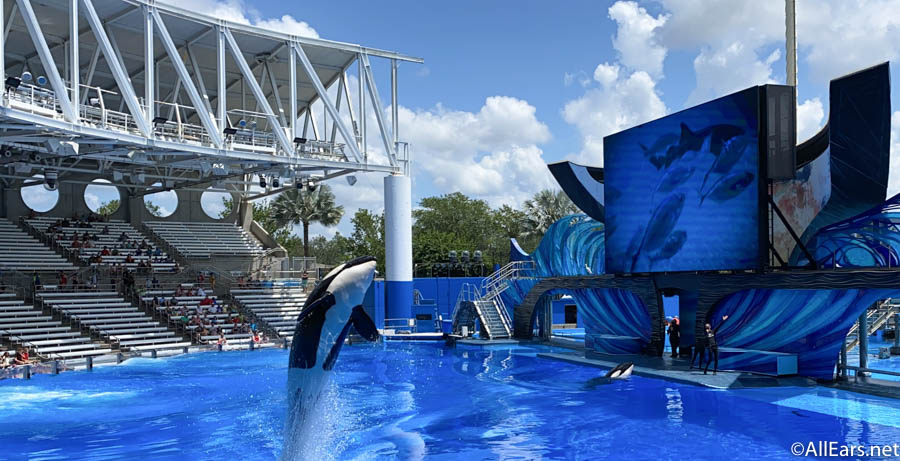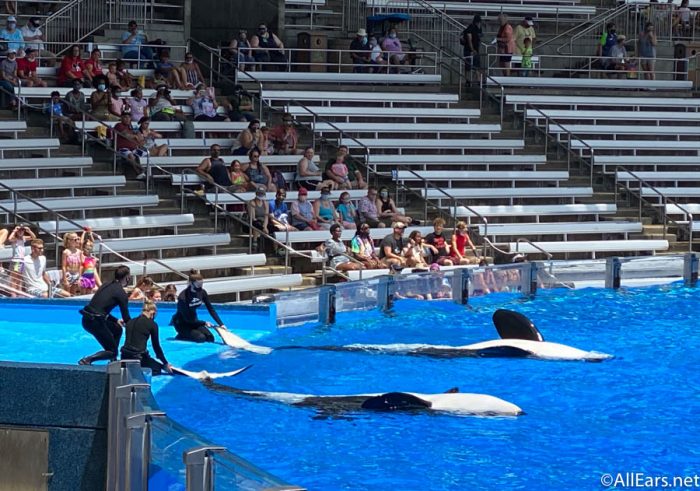 Construction for Upcoming Ice Breaker Roller Coaster
As we wandered over to Sesame Street Land, we caught a glimpse at the construction progress for SeaWorld's upcoming Ice Breaker!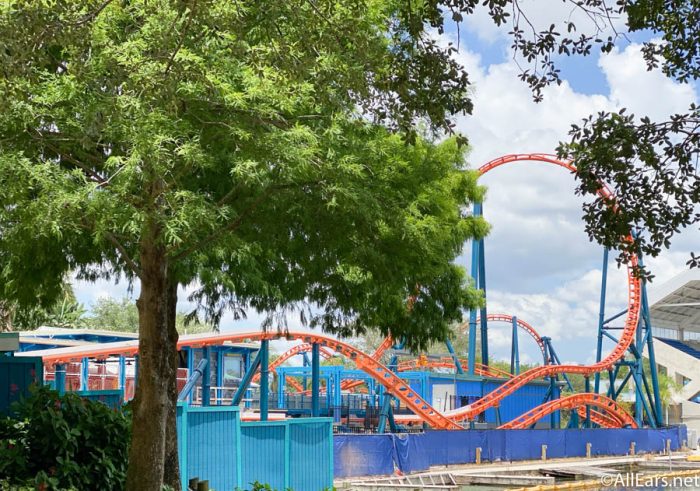 The coaster was set to make its debut in Spring 2020, but due to the closure the opening was delayed, and a new date has not yet been announced.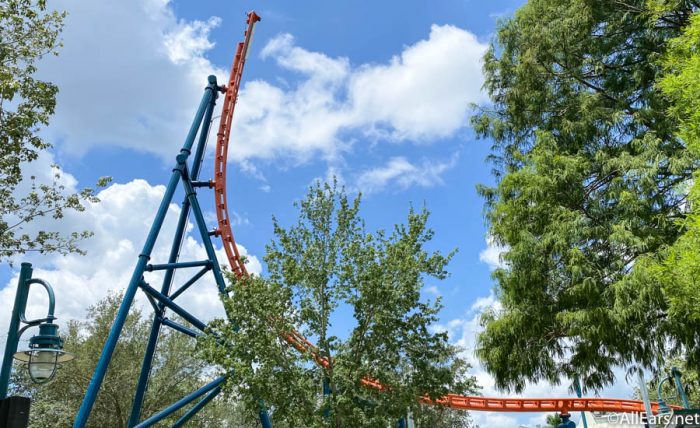 Sesame Street Land
While some of the more popular attractions have seen longer wait times throughout the day, overall, crowds are pretty low at SeaWorld for its reopening!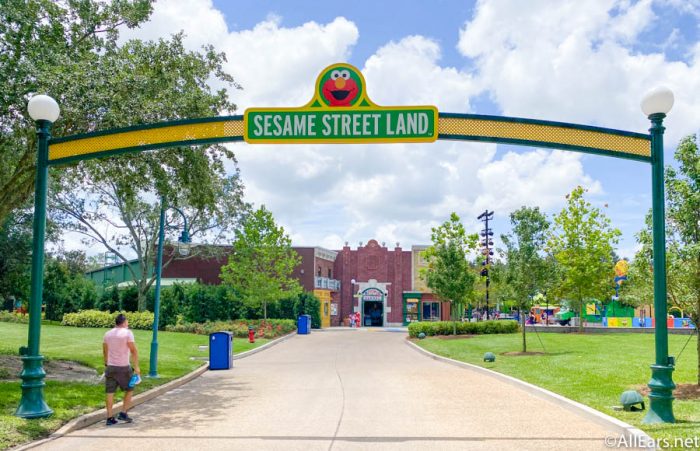 At the beginning of each ride's line, as well as at the exit, there is a hand sanitizer station for guests to use.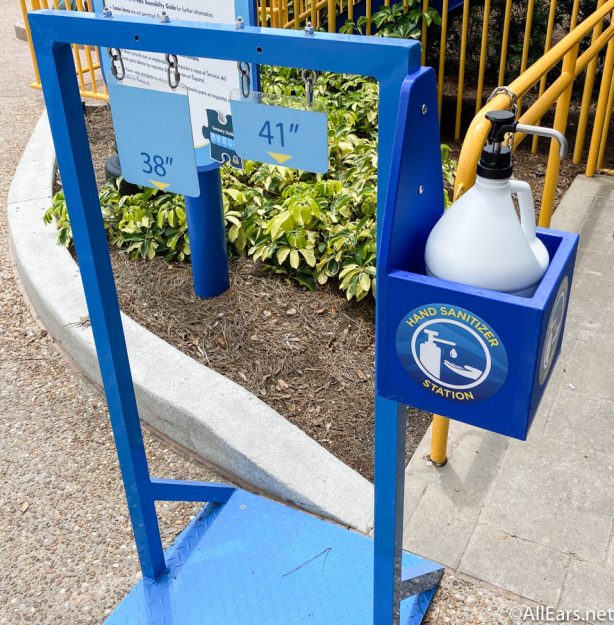 We asked team members, who told us they were wiping down ride vehicles every third cycle.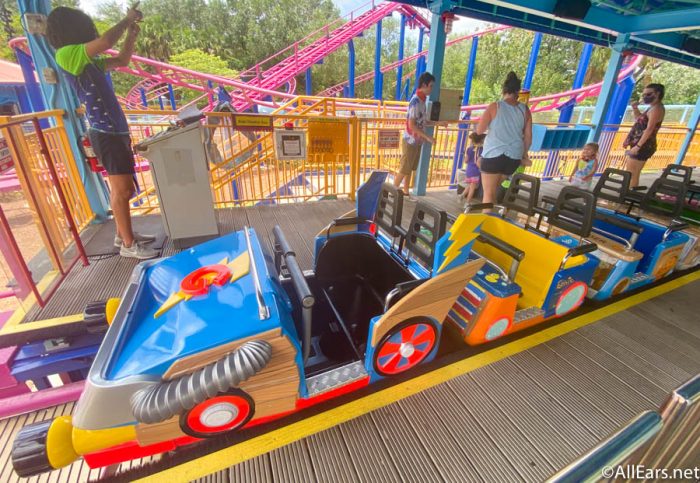 Sesame Street Land as a whole was fairly quiet. While many rides were open, there were a few closed rides as well.
Playgrounds and "splash areas" were also closed, with characters walls blocking them off from guests.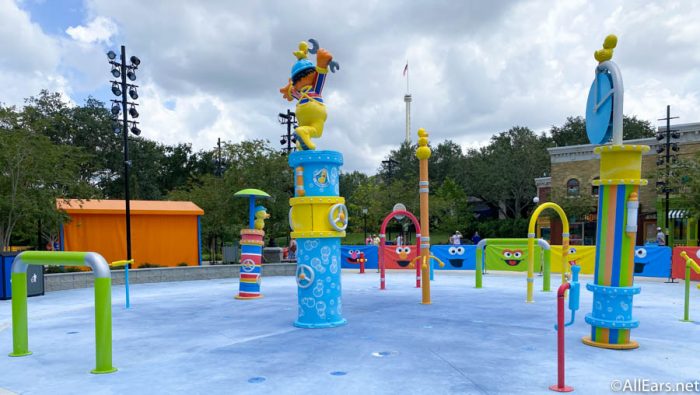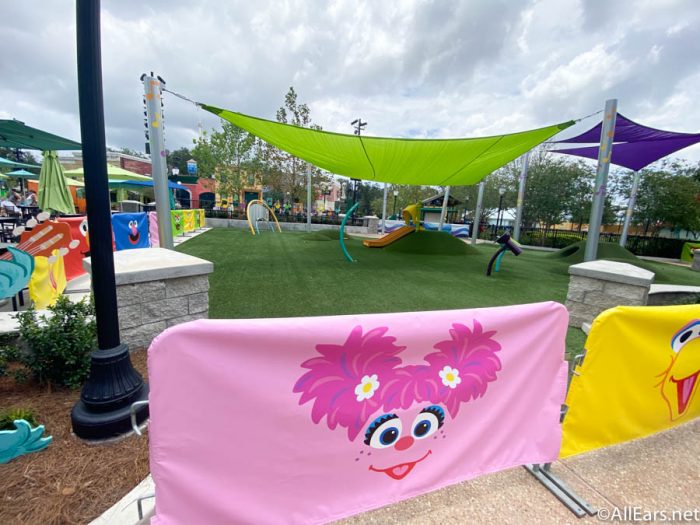 There was, however, a meet and greet! Similar to what we've seen at Universal Orlando, characters won't be able to do a typical meet and greet with you, however, you are able to take a picture from a safe distance away. There were line marks to wait in line to meet…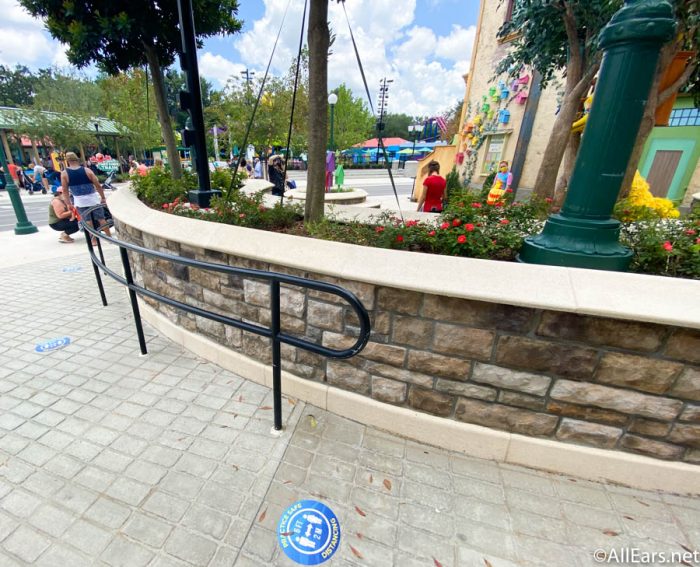 Big Bird!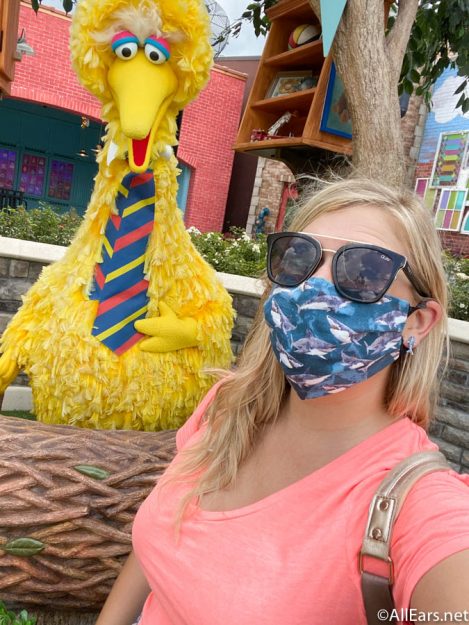 Big Bird is seated in a nest, so guests can take a picture in front. Only one group is let in at a time to be able to to take a picture.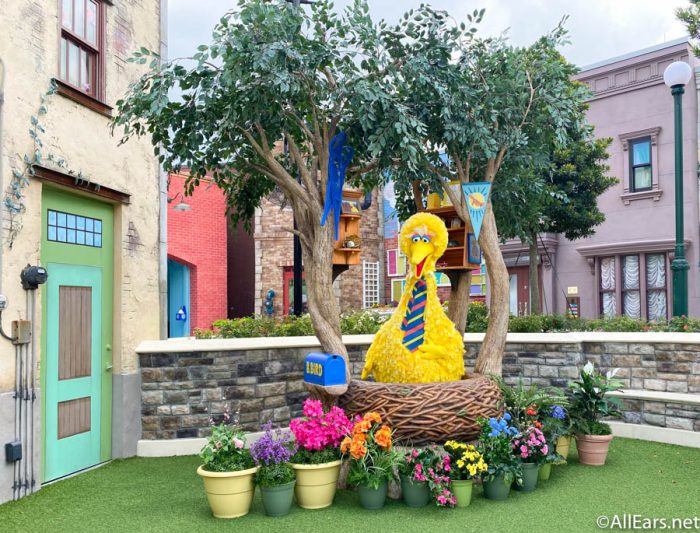 While we didn't see them, we were told Elmo, Cookie Monster, and Abby would also be available for pictures throughout the day!
Rides
While crowds have been relatively light (likely due in large part to the park's advanced reservation system), some lines for popular rides and attractions did reach slightly higher wait times throughout the day. The Empire of the Penguin saw a posted 40 minute wait. We found out through a team member that the ride is not operating, only the exhibit is, though there was no sign indicating this at the line entry.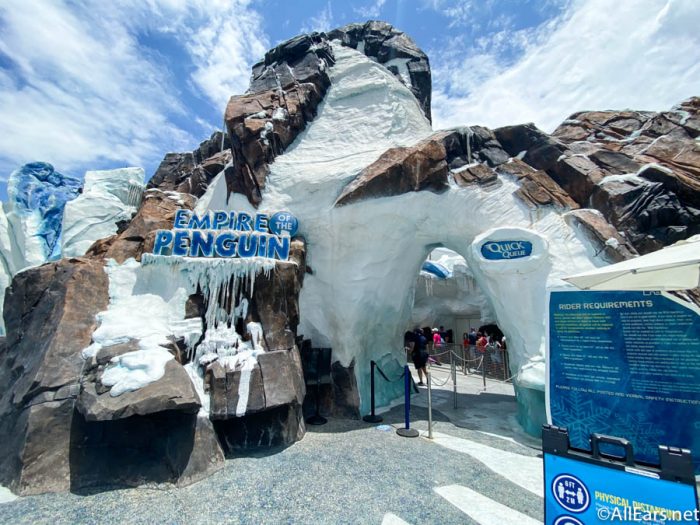 Kraken Unleashed was another ride with longer wait times, though the ride stopped running midday due to thunderstorms in the area.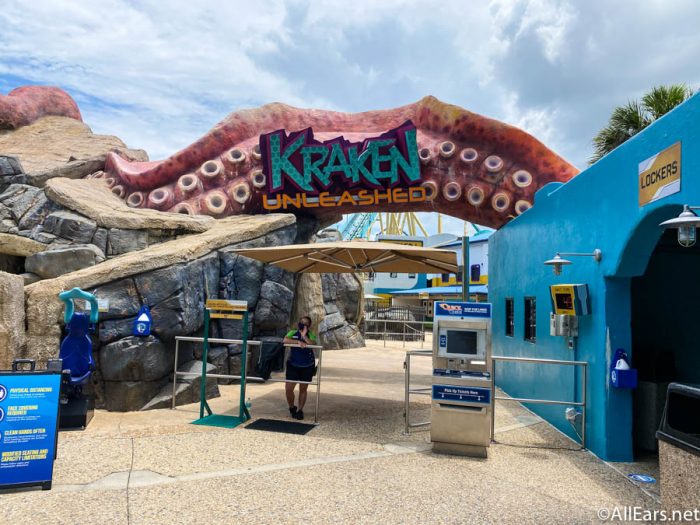 Mako had some of the longer lines of the day, though the ride went down midday due to weather. Manta, another popular coaster, never opened.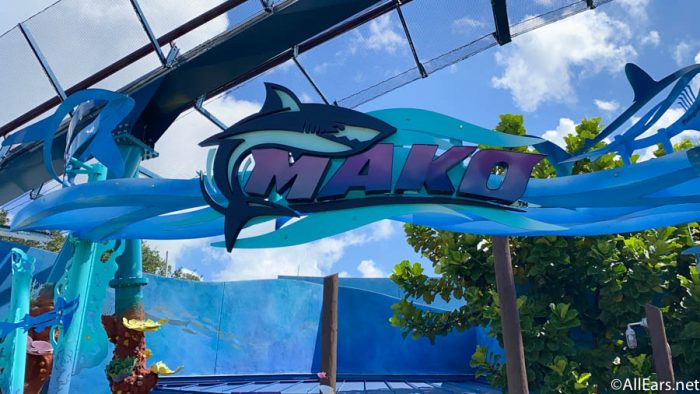 Mako
Face Covering Relaxation Zones
While we didn't start seeing them until later in the day, it looks as if Face Covering Relaxation Zones have been implemented around SeaWorld, similar to Universal's URest Areas. We spotted this one over by the Shark Encounter.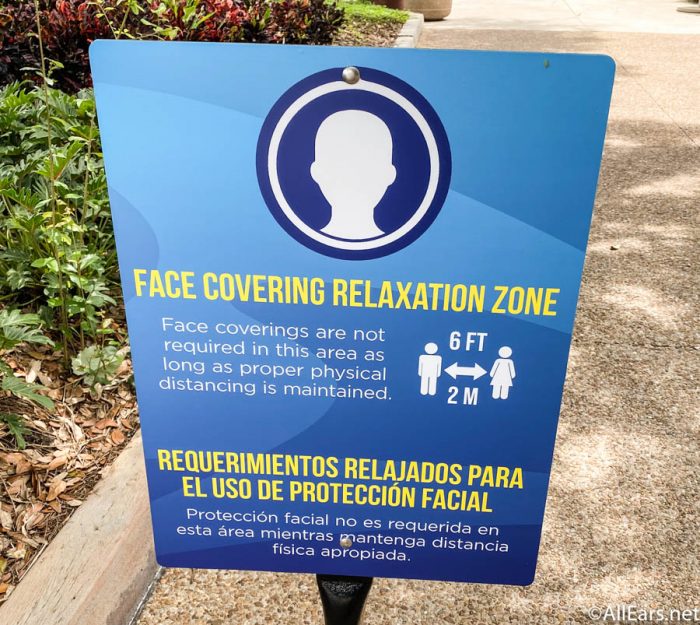 Restaurants
For lunch we went to Waterway Grill, which had spatial distancing markers in line.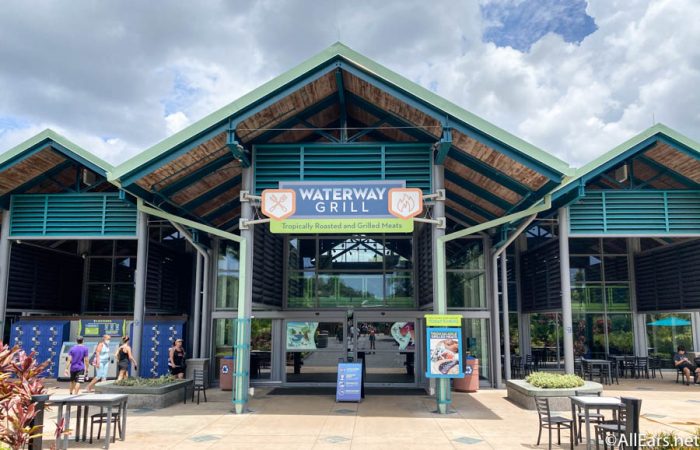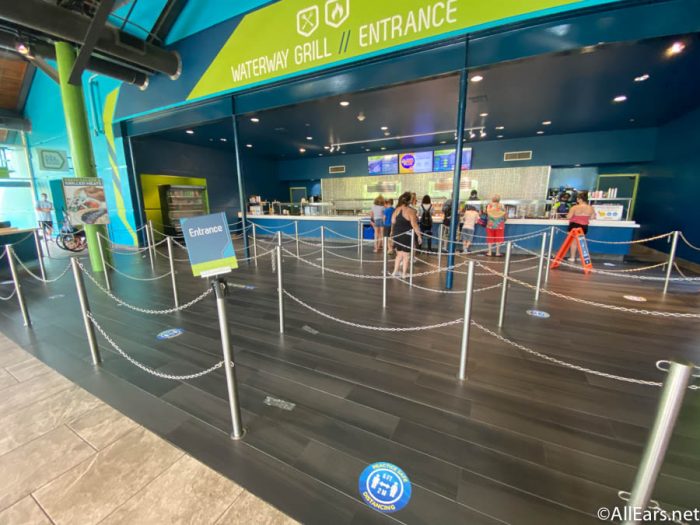 Registers were behind plexiglass barriers, and team members were all wearing face masks.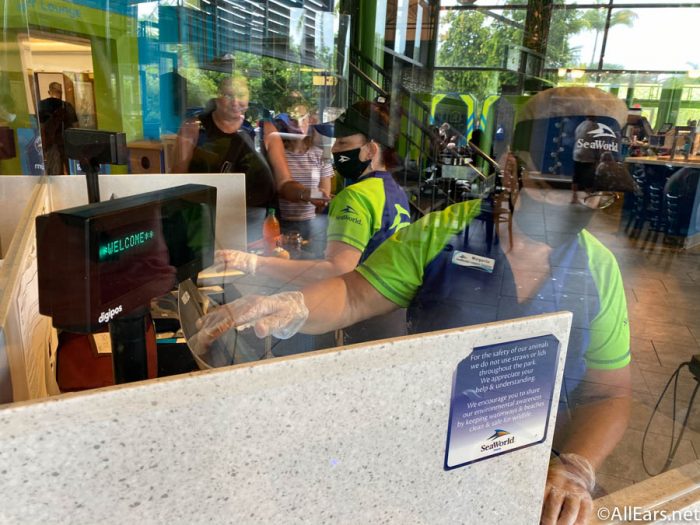 One difference from Universal Orlando was that we had to grab our own tray to use for the serving station.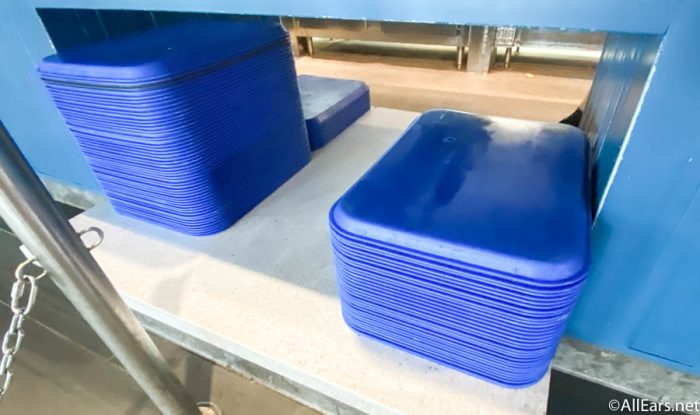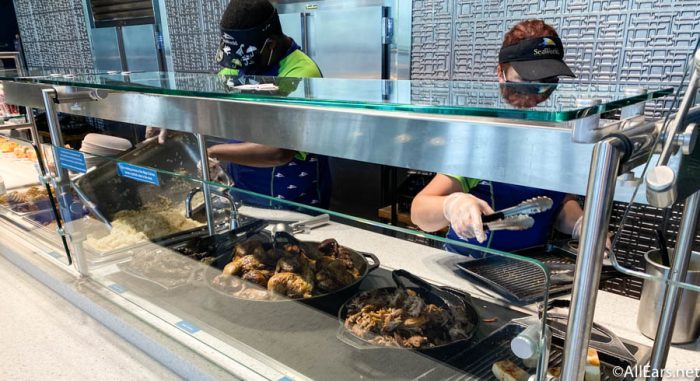 We did notice that team members were cleaning everything down as we ate.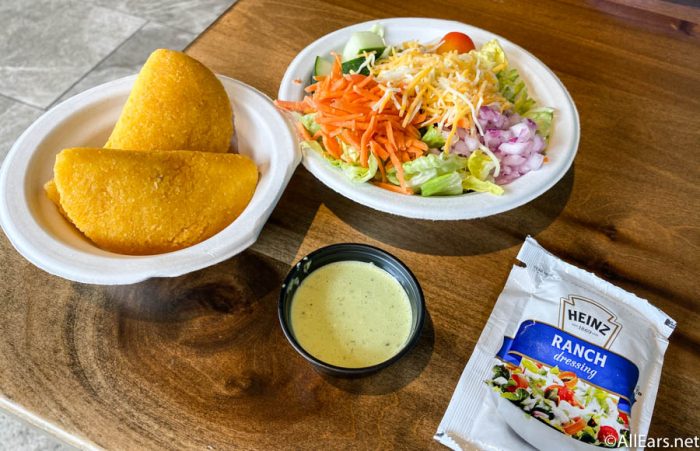 App Issues
One thing we noticed throughout the day was the the SeaWorld app consistently was showing the wrong showtimes. For example, Dolphin Days was listed as 4PM on the app…
…but, on the sign, it's listed at its correct time of 3:30, and by the time we came at 4PM it was very much empty. This happened to us for the Orca Encounter show as well earlier in the day.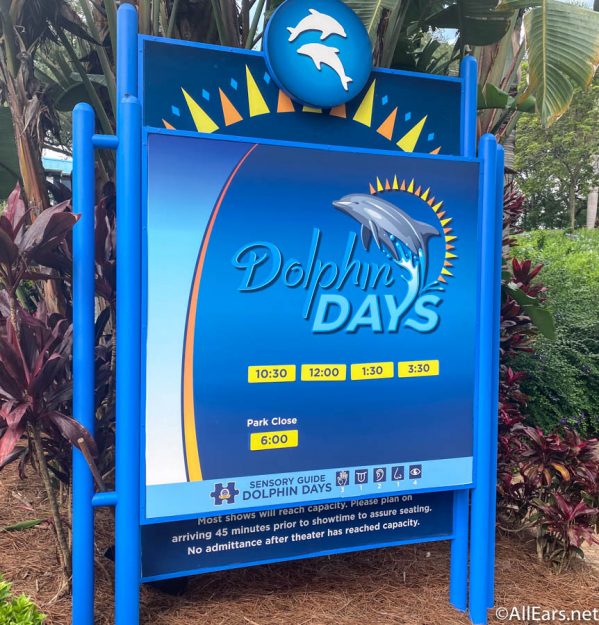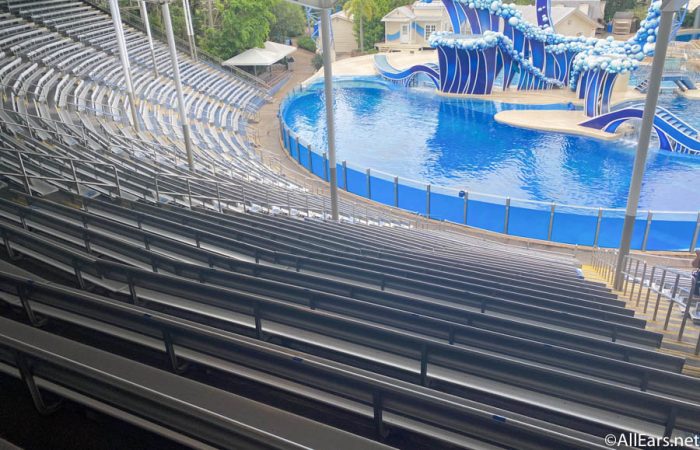 We did see a team member cleaning each of the seats in between the shows.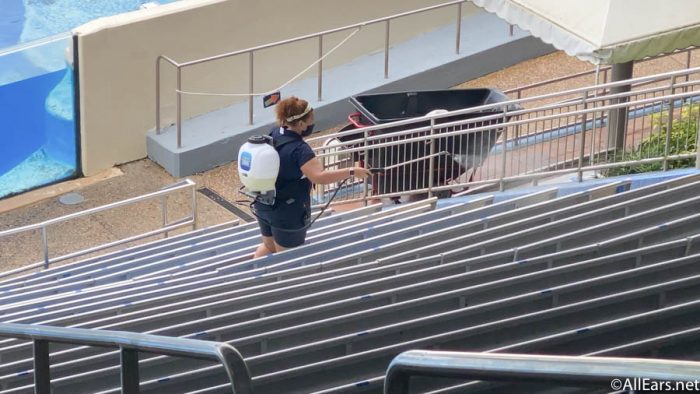 Crowd Levels
Towards the end of the day, crowds had decreased significantly. Wait times for some of the lines were still long, but we believe this was because not all rides were open, and some popular rides experienced down times more than once throughout the day.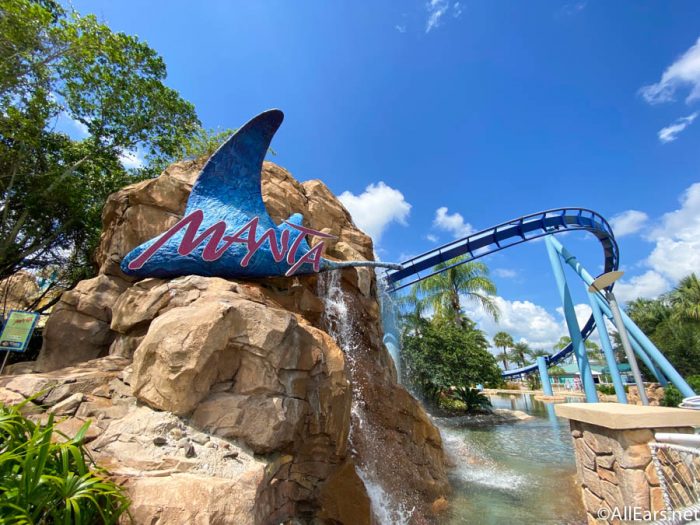 Turtle Trek
The walk-through experience Turtle Trek was open, with hand sanitizer available prior to entering.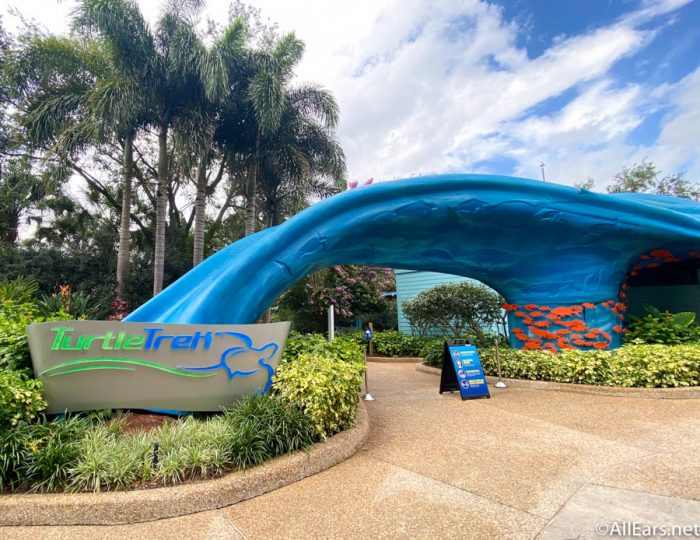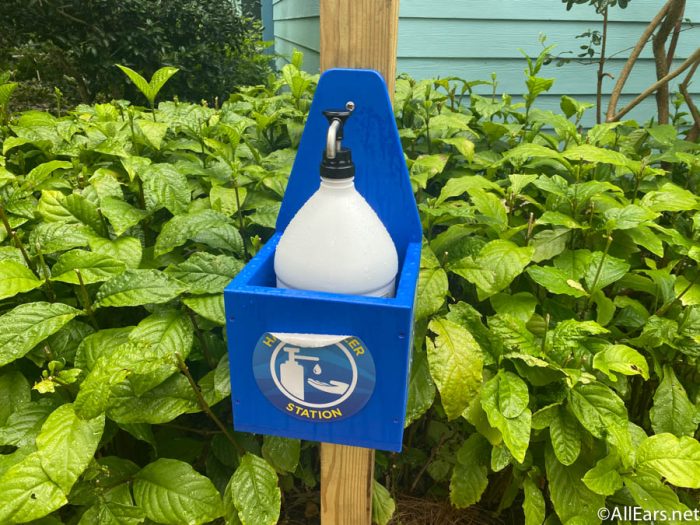 Inside, there were markings in front of the tanks to promote spatial distancing between groups.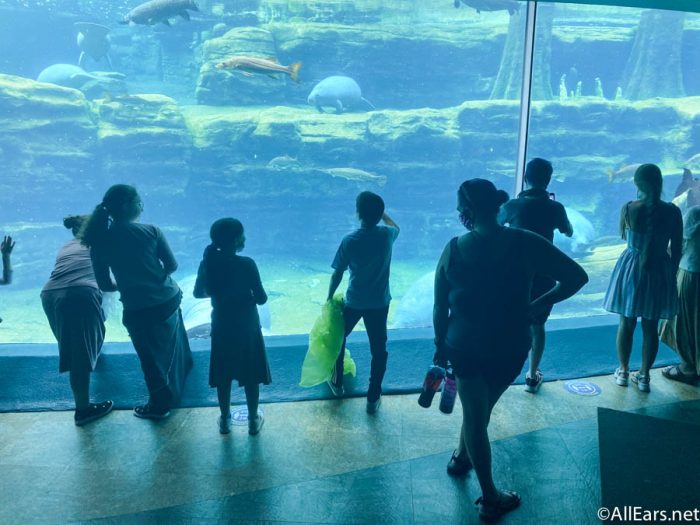 Some experiences, like the Turtle Trek Movie Experience, were still closed.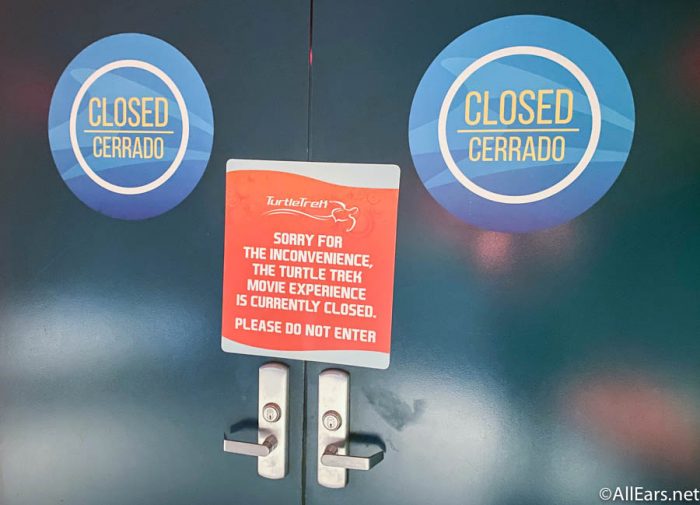 From there, we headed over to the manatee exhibit, where we found this sign highlighting the rescues SeaWorld has made.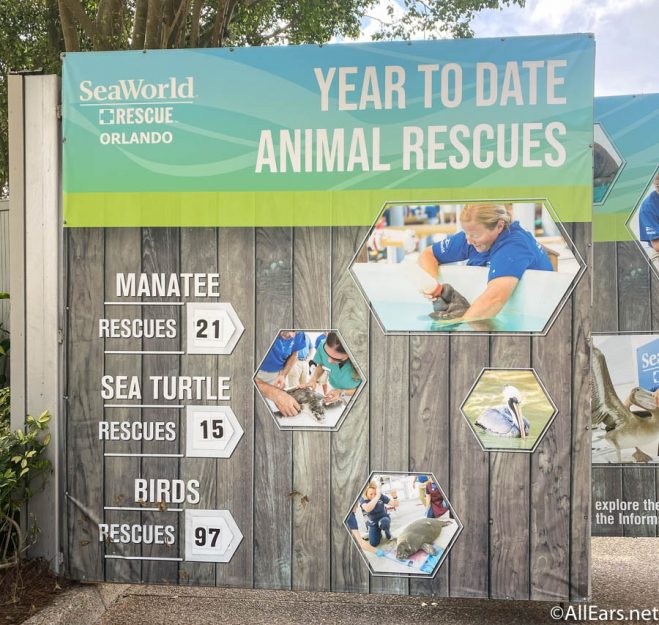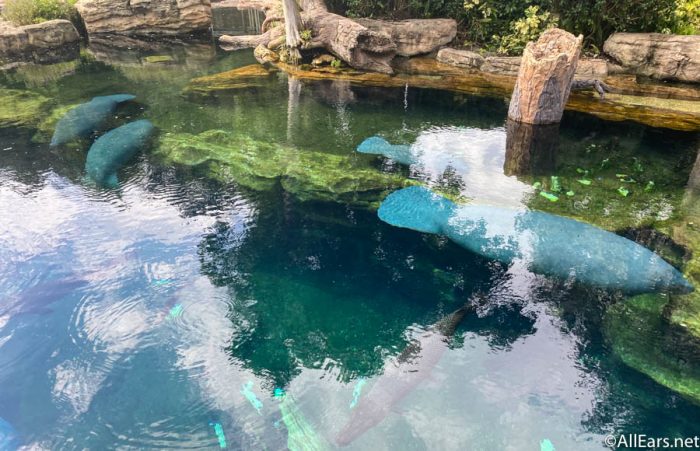 And that's it from our time at the reopening of SeaWorld! On our way out, we spotted this sign thanking guests for adhering to safety measures put in place.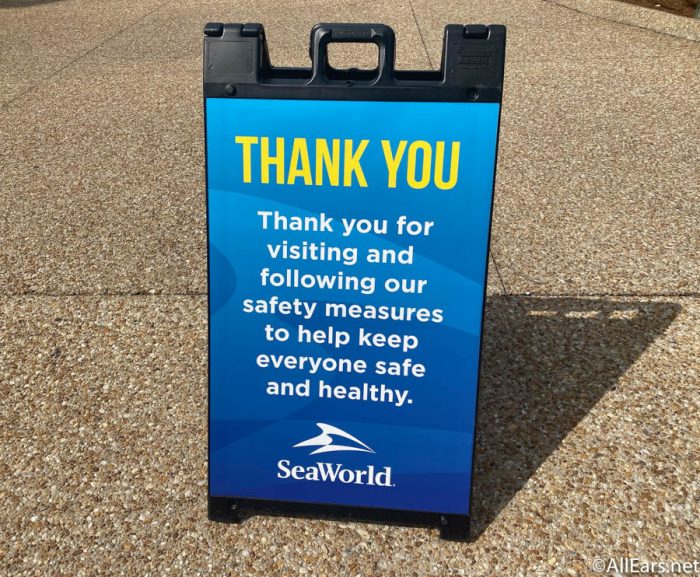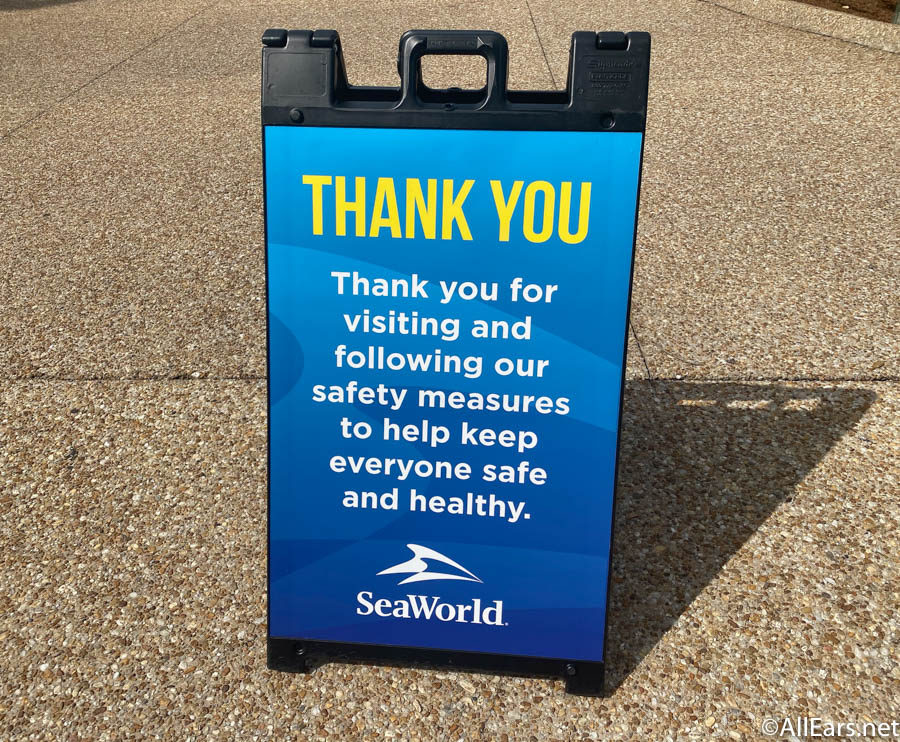 Will you be visiting SeaWorld? Let us know in the comments below!
Join the AllEars.net Newsletter to stay on top of ALL the breaking Disney News! You'll also get access to AllEars tips, reviews, trivia, and MORE! Click here to Subscribe!