We're taking you LIVE with us today to SeaWorld Orlando's grand reopening!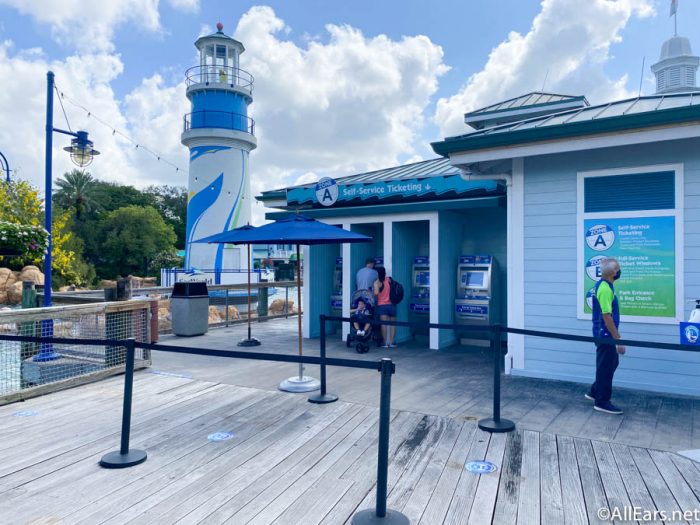 And, while we're checking out the attractions, dining, and more, we also have to stop by and look at some of the merchandise (you can't go wrong with a shark shirt).
Although SeaWorld is offering disposable masks for guests who don't have a face covering with them, you are also given the option before entrance to pick up one of these new face masks available for purchase!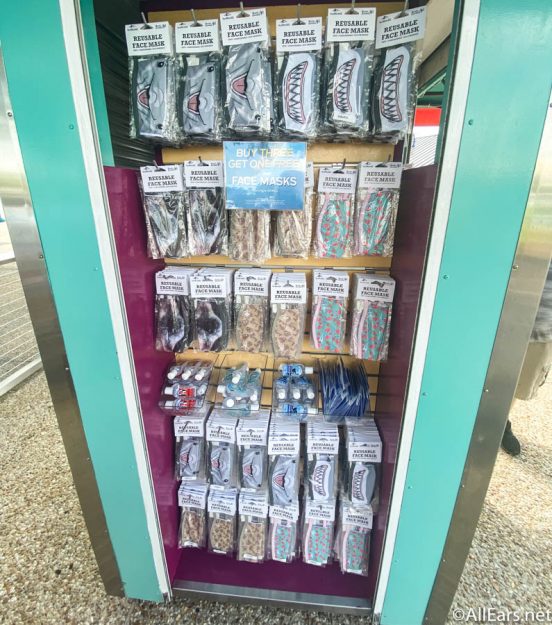 While you can get a flamingo or otter pattern, we think that the dolphin face and shark teeth are the way to go when you're visiting SeaWorld. (And, you can reuse the Shark Face Mask for a Finding Nemo Disneybound when Disney World reopens, too!)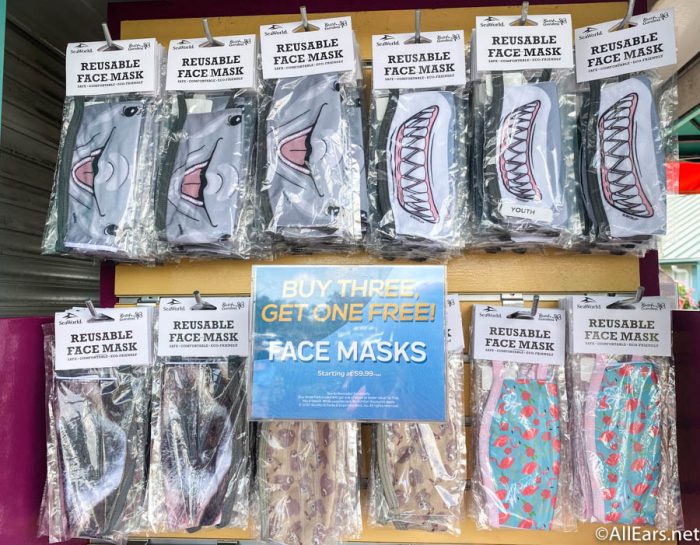 Depending on which mask you get, you can purchase one starting at $9.99. And, if you buy three, you'll get one free! So, your whole family can look like a pod of dolphins.
Are you at SeaWorld during its reopening today? Let us know in the comments below!