When heading to Walt Disney World, one of the best things is all of the food!
And if you're using a Disney Dining Plan, it's smart to pre-plan some of your meals so you can really maximize the value of your Plan. Unless you're on the Deluxe Dining Plan, you'll only receive two meals per day. Those on the Quick Service Dining Plan will get two quick service meals, and on the Basic Dining Plan, you'll receive one quick service and one table service meal per person per day.
To further complicate things: if choose to dine at Signature Restaurants, you'll be using two credits for one meal. Which means at some point, you'll be down a credit.
One way to mitigate this food foible is to use a snack credit for a meal. Here are some of our favorite snacks that are so big or hearty, they can be your lunch!
Pulled Pork Fries
Head to Flame Tree Barbecue in Animal Kingdom, and you can find this tasty indulgence.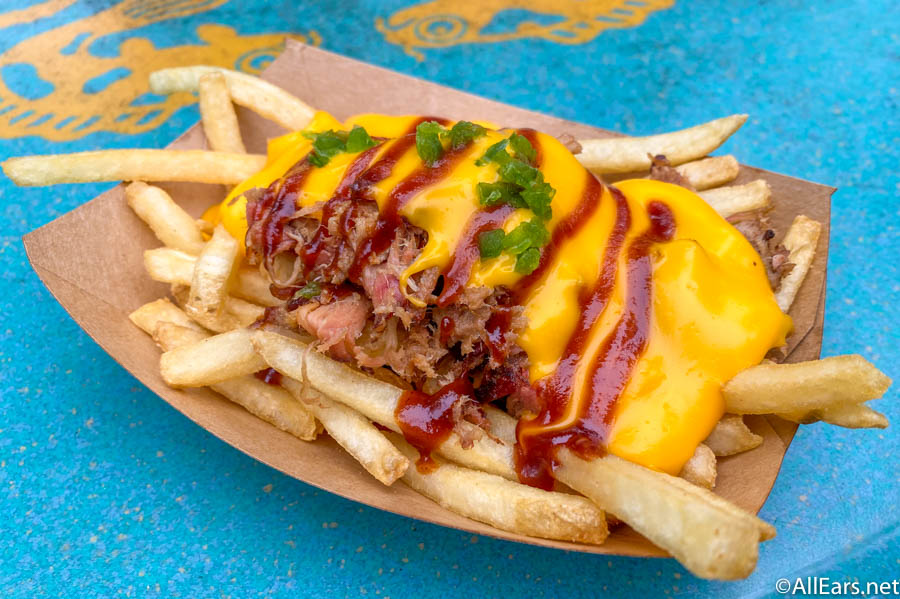 For one snack credit, you get a hearty serving of fries piled high with pulled pork, bbq sauce, and cheese. These are definitely big and satisfying (read: heavy) enough to be lunch!
Soup or Chili
Basically any side at a Quick Service location can be a snack credit, and while this often means fries or housemade chips (which we wouldn't judge for being lunch), several places have cups of soup on their sides menu!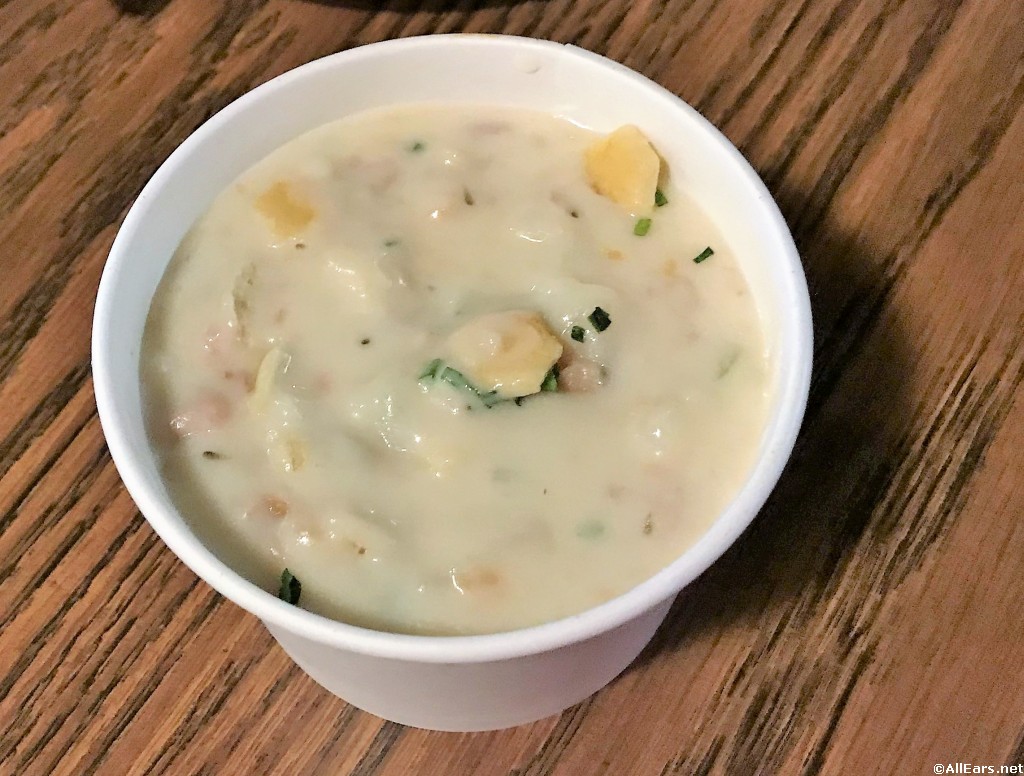 Grab a cup of Clam Chowder at Columbia Harbour House, Lobster Bisque at Les Halles, or Chili from Sunshine Seasons, or tomato-basil soup at Pinocchio's Village House. Throw some crackers on top, and you've got a filling, warm meal.
Ham & Cheese Croissant
Speaking of Les Halles, it's one of our favorite Quick Service spots in Disney World. The French bakery has lots of goodies that qualify as snack credits — including several savory treats!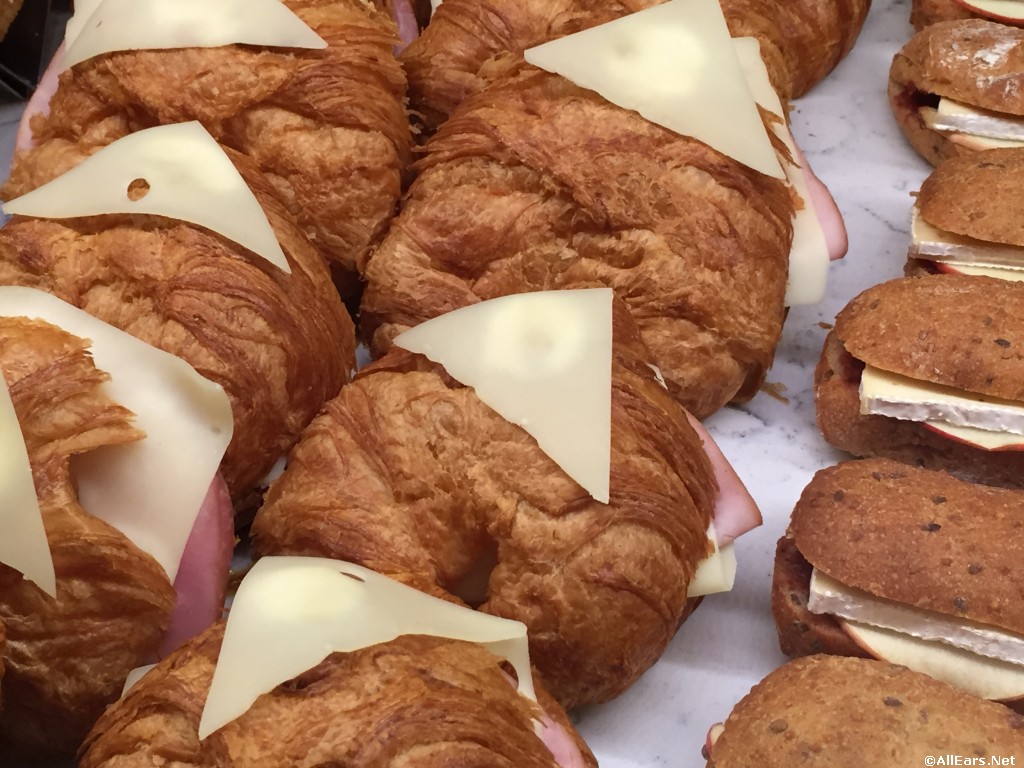 This ham and cheese croissant is our favorite — and it's such a big sandwich it can easily be a meal. Other savory choices include the Roule Lard & Fromage, which is a cheese and bacon roll, or the  Pissaladiere, which is basically French pizza.
Mac & Cheese
Mac & Cheese is a staple in our lives everywhere, even at Disney. But at Disney, they've kicked it up a notch!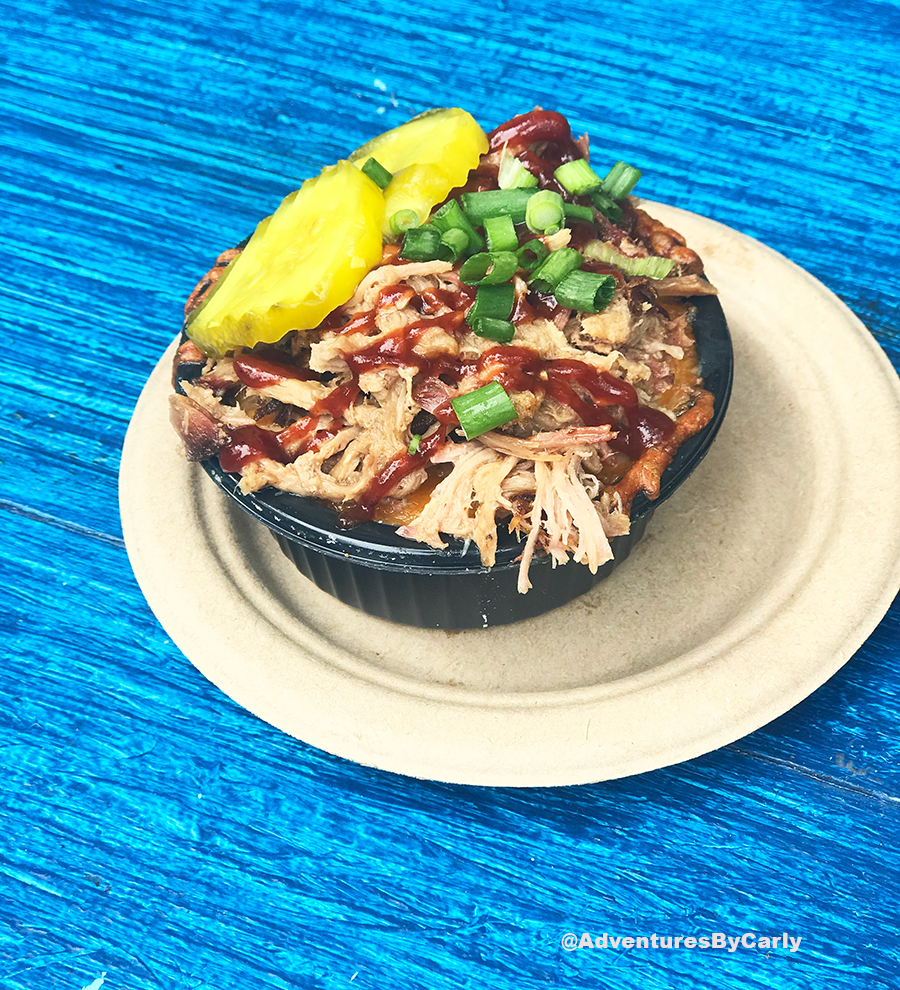 Head to Eight Spoon Cafe in Animal Kingdom, and you can get three different kinds of mac, each for a snack credit. Choose from plain, smoky pulled pork, or sweet chili shrimp!
Or for Germany's twist on Mac & cheese, head to Sommerfest. You can grab the nudel gratin as a snack credit, and it's delightful!
Sushi
In Epcot's Japan pavilion, you can even get SUSHI for a snack credit!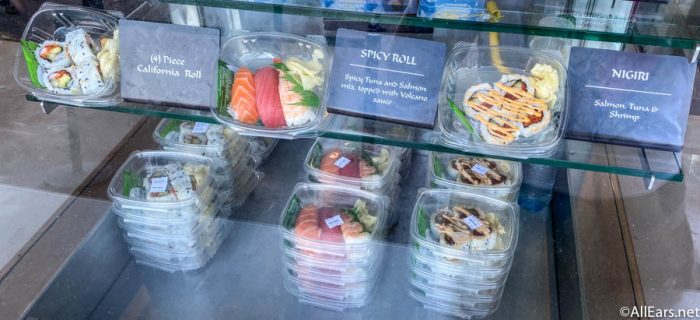 Head to Kabuki Cafe and you can get a California Roll (among others!) for lunch. This option won't weigh you down as much as some of the others, which means you'll have room to try even more treats around World Showcase!
Nachos
Mosey on over to Pecos Bill's Tall Tale Inn & Cafe in Magic Kingdom, and you can CYO nachos for a snack credit!
For a snack credit, you can get the tortilla chips & queso. Then take them on over to the complimentary fixin's bar, where you can load up on fresh veggies, sour cream, corn salsa, and more! (Guacamole now costs extra, but you can get a side for a small fee.)
This is a great way to enjoy lunch!
What are your favorite snack credits that serve as meals? Let us know in the comments!
Click the links below for the latest Disney Dining Plan news and info!