It's time to play the music, it's time to light the lights. It's time for more Muppets in Disney World, alright! With the recent announcement of Sam the Eagle getting the regal treatment in Epcot, we wanted to take a look at some silly, unlikely ways the Muppets could be added to Disney World. Because if you ask us, there's no such thing as too many Muppets.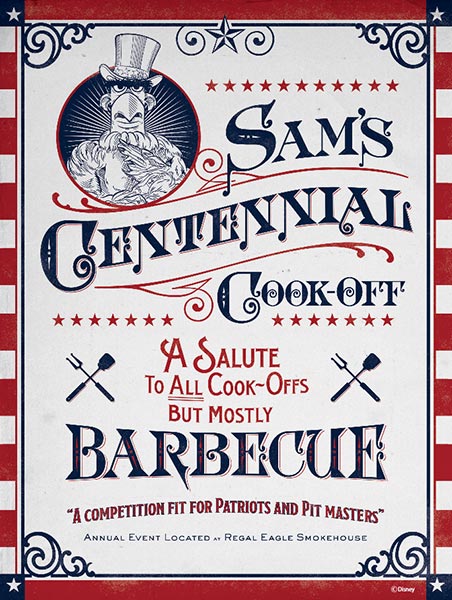 Please note: we're being facetious here, and these suggestions are the rantings of a crazed Muppet fan. We love all of the current Disney attractions regardless of what it says below. That being said, Disney, if you want them, you can absolutely have and use these ideas.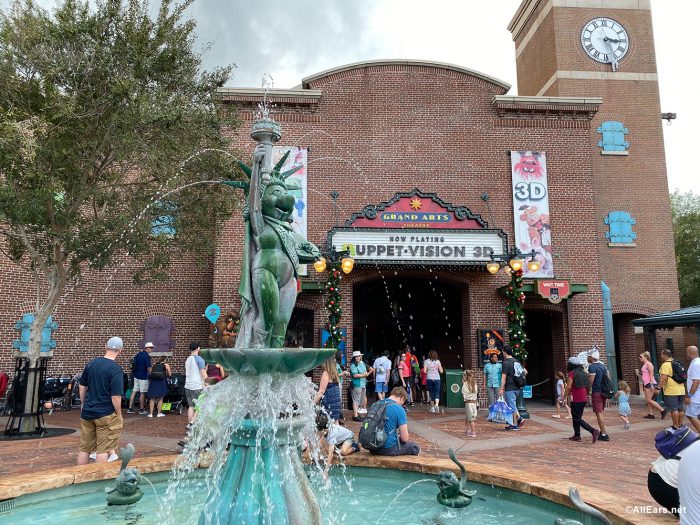 Pigs in Space: The Routine Mission (Replacing Star Tours)
Pigs in Space is one of the original Muppet Show skits that followed a crew of pigs, you know, in space. This could easily take over for the drastically played out Star Tours (remember: we're being tongue-in-cheek, here!). We would be interns on the Swinetrek joining the fearless Captain Link Hogthrob in a shuttle craft, with a name like the Pigllennium Falcon, on a routine mission to investigate a newly discovered planet. Things would naturally go wrong, we'd get attacked by the locals, take a wrong turn, and end up falling over a cliff into the sea where we would meet mer-pigs. Then we would repair the ship with the help of Dr. Julius Strangepork and end up flying right into an asteroid field. Link would then contact First Mate Piggy back on the Swinetrek to teleport the shuttle back. Link would be a vast improvement to having to listen to C-3P0 scream in fear.
Happiness Hotel of Terror (Replacing Tower of Terror)
The Happiness Hotel is the run down, flea infested establishment featured in the Great Muppet Caper. In this Tower of Terror replacement, we'd get in a cab driven by the hapless janitor/cabdriver Beauregard. He takes us on a drive around London that is supposed to end at the Happiness Hotel. He offers to drive us directly to our room, but it ends with us driving us into the broken elevator on the top floor. The cab would of course fall down the shaft and land on the broken elevator and get raised up and then fall again. When we exit, we'd be back in the lobby with a rousing singalong of the Happiness Hotel song from the movie. Disney replaced Tower of Terror in Disneyland; what's stopping them doing it at Disney World?
Rowlf's Out of Tune Piano Coaster (Replacing Rock 'n' Roller Coaster)
It as been rumored for some time that Rock 'n' Roller Coaster is going to be re-themed and no longer feature that washed-up band Aerosmith. Well, do we have a musical sensation ready to take it over: old brown ears himself, Rowlf the Dog. Rowlf has overslept and needs to get to the Muppet Show in a hurry. He gets in his piano car (which didn't exist before now) and goes on a crazy ride through the backlot at Muppet Studios to get to the main stage. The coaster track would be made to look like piano keys, and as we ride we will hear the Rowlf classic, "Eight Little Notes." Who better to take over for an aging rock band than a piano playing dog who is actually 12 years older than them?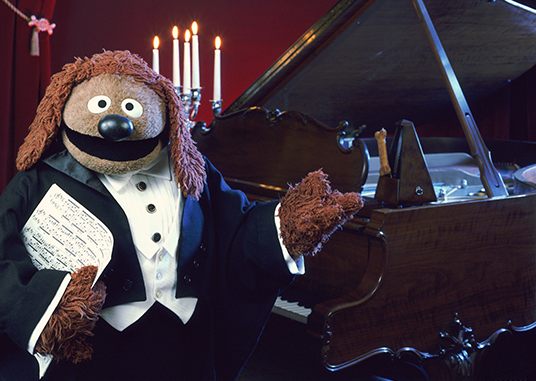 The Great Muppet Movie Ride (Replacing Mickey & Minnie's Runaway Railway)
Okay, this is a no-brainer. The Great Movie Ride was great, but it's long gone, and the Runaway Railway isn't even open yet, but we're already bored with it. Now if instead we got in a Studebaker with Fozzie and Kermit on a journey to Hollywood, we could get behind that. During the journey we meet the rest of the Muppets and see how they all got together. We'd even have a scene where Sweetums gets left behind at Mad Man Mooney's dealership and chases after the ride vehicle as we turn the corner. At the end of the ride the gang would be all together and sing Rainbow Connection.
Lew Zealand Salmon Spinner (Replacing Mad Tea Party)
Okay, this is a bit of a deep-cut. Lew Zealand is the member of the Muppets best known for throwing boomerang fish. Yes, we know that is weird, but it's the Muppets. We would be getting in barrel shaped vehicles that have salmon in them. Lew has asked us to spin the barrels as fast as we can to help the salmon get over being dizzy for when he throws them like boomerangs. 
Muppet Labs: Oops It Got Out! (Replacing Stitch's Great Escape)
Stitch's Great Escape was… not great. The seats were uncomfortable, the story was lacking, and it was a too scary for little ones. Why not replace it with a similar attraction, with more comfortable seats, and with the comedic science of Dr. Bunsen Honeydew and his assistant Beaker? We would be ushered into the Muppet Labs by Bunsen and Beaker where they would show off some of their latest inventions. The final would be a machine that separates a person from their shadow. While testing it on Beaker, Beaker's shadow escapes and turns off the power. Beaker tries to replace the fuse, and we see flashes as he is repeatedly shocked and then flies across the room. Bunsen uses a machine to vacuum it up into an enclosure, and we see a living shadow shaped like Beaker. The attraction would end with Beaker and his shadow being reunited.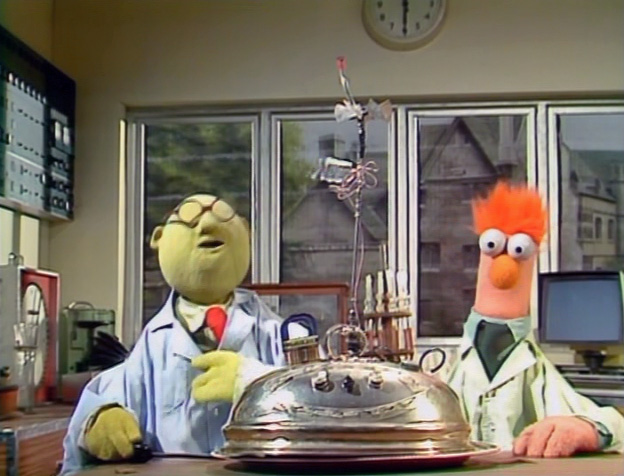 Phil-Electric Mayhem (Replacing Mickey's Philharmagic)
Who better to teach us about music than the rocking Muppet band called the Electric Mayhem. The Muppet orchestra is preparing to play for the evening's Muppet Show performance, the conductor is late so Animal takes over because he is the best at keeping tempo. Animal leads the orchestra through various musical styles that always turn into rock. Each genre would feature a different member of the Electric Mayhem, including jazz, techno, folk rock, classic rock, and ska.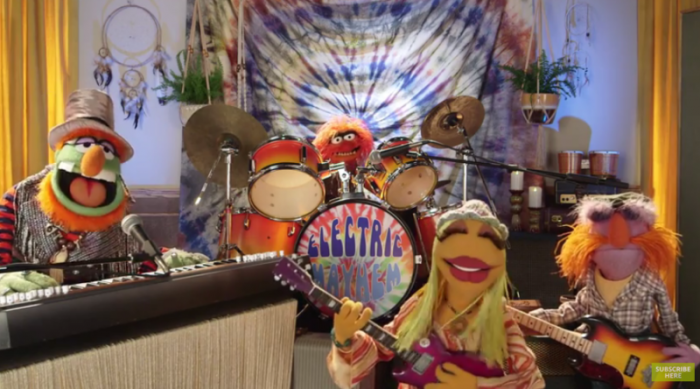 Muppet Treasure Island: Piggy in the Caribbean (Replacing Pirates of the Caribbean)
They've had Pirates of the Caribbean for a long time now and even made five movies — we're over it. In Muppet Treasure Island: Piggy in the Caribbean, we would follow Missy Piggy on her journey to the island before Kermit and Long John Silver found her. We'd see her get lost at sea and end up washing ashore to be taken in by the locals. And at the end we'd see her discovering their treasure and being crowned queen of the island.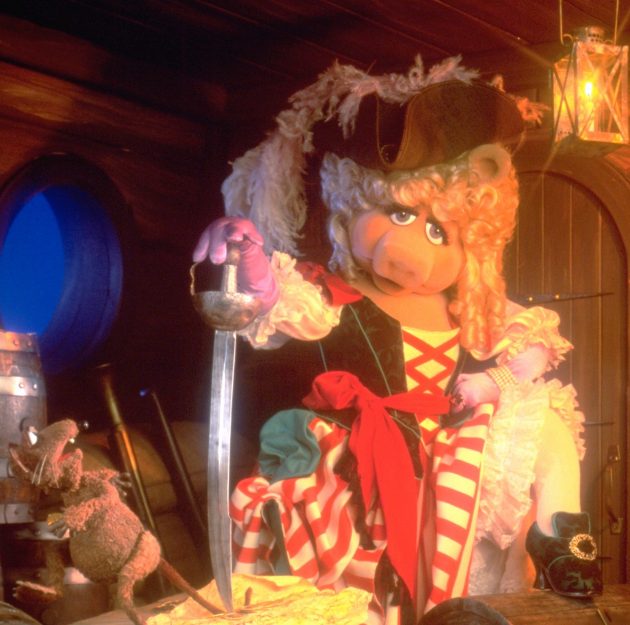 Swedish Chef's Enchøønteed Cøøking Røøm (Replacing the Enchanted Tiki Room)
Replacing Tiki gods and singing birds with a nonsense speaking chef and singing food might seem nuts ('cause it is), but it makes (im)perfect sense. We would enter the Cøøking Røøm and sit around the big pot being stirred by the Chef. He would greet us and walk us through his recipe. Then the fridges along the walls would open, and the fruits and veggies would sing about not wanting to be eaten. The lobsters in their tanks and dry goods on the shelves above would then join in. He would sing back at them to get in the pot and then they would push him into it instead. And to complete to Swedish feel, guests could bring in their lingonberry whips and enjoy those during the show.
Gonzo's Flight of the Chickens (Replacing Flight of Passage)
Flight of Passage may be one of the most popular rides in Disney World, but there's no better time to ride that heat and change it to something completely different. On Flight of the Chickens Gonzo would show us his new catapult that will help his chicken friends fly for the first time ever. We mount our chickens and get flung through the air and follow a jetpack-wearing Gonzo through the air and into space where we see the rest of Gonzo's people.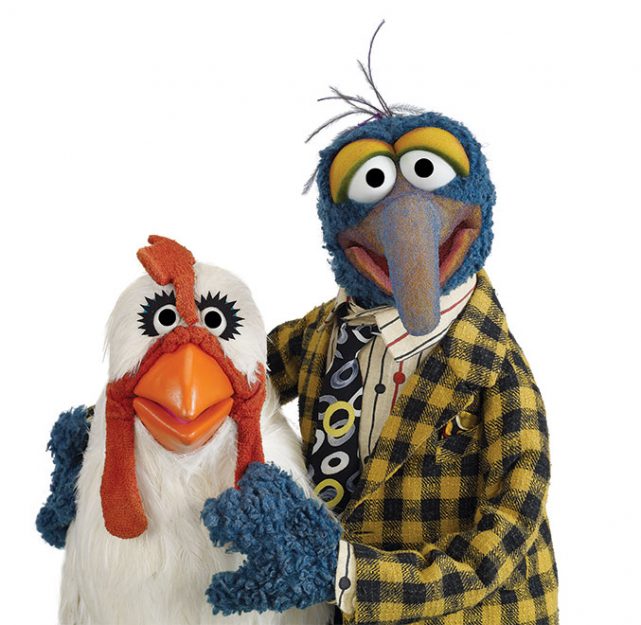 Robin's Swamp River Journey (Replacing Nav'i River Journey)
Nav'i River Journey always has a long wait, and frankly, we don't know why. Let's fix that and put something better in its place. Robin, Kermit's nephew, wants to surprise his uncle Kermit with a family reunion for his birthday. Robin has asked for help in gathering all the frogs in the swamp while he sets up the party. We ride down the river and try to spot the frogs along the river as we head through the swamp. At the end we arrive at the party in time to see all the frogs jump out and say surprise as Kermit shows up.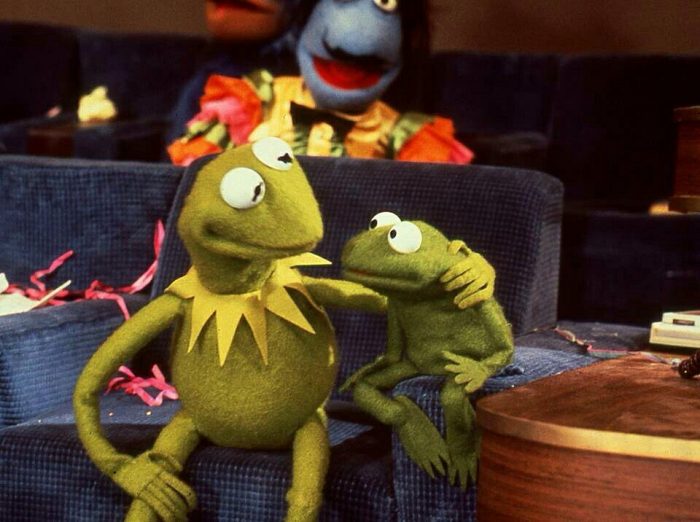 Veterinarian's Hospital Planet Watch (Replacing Rafiki's Planet Watch)
Rafiki's Planet Watch has gone through some changes, and we miss when it was all about saving animals and learning about their care. With Veterinarian's Hospital Planet Watch, we'd learn all about being a vet and see what they do everyday to take care of all the animals in Animal Kingdom. Yeah, this one isn't a joke and doesn't have any puns (unlike a Veterinarian's Hospital skit), and we just think this would've made sense.
Honestly, we could keep this up for a few more days and continue to list the attractions and ways Muppet them up. Instead here is a rapid fire list of a few more.
Finding Pepe- replacing the Finding Nemo Musical
Uncle Deadly's Haunted Mansion- replacing Haunted Mansion
Pig Thunder Mountain- replacing Big Thunder Mountain
Statler and Waldorf's Heckle Floor- replacing the Monsters, Inc Laugh Floor
Mission Scooter- replacing Mission Space
Fozzie Bear's Jamboree- replacing Country Bear Jamboree
Test Rat: Featuring Rizzo- replacing Test Track
Crazy Harry's Stunt Spectacular- replacing Indiana Jones Stunt Spectacular
Manhattan Melodies- replacing Beauty & The Beast the Musical
Expedition Icy-Patch: Featuring Emily Bear- replacing Expedition Everest
Sweetums- replacing Soarin'
Okay, Disney, it's time to get things started and turn Disney World into the most sensational, inspirational, and Muppetational place on Earth.
What Muppet touches do you think they should add to Disney World? Let us know in the comments.
Join the AllEars.net Newsletter to stay on top of ALL the breaking Disney News! You'll also get access to AllEars tips, reviews, trivia, and MORE! Click here to Subscribe!