Before Ralph wrecked the internet and Bob and Dot saved Mainframe, there was one digital hero who was totally rad: TRON. Based on the classic 1982 film and the uber-popular ride at Shanghai Disneyland, TRON Lightcycle Run is a new attraction coming to Walt Disney World in 2021.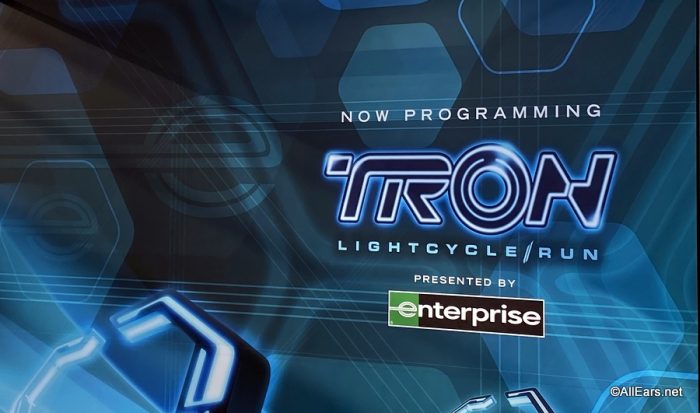 TRON Lightcycle Run will be a new roller coaster attraction located in Tomorrowland in Magic Kingdom that will be opening right in time for Disney World's 50th anniversary.
And now, there are actual TRON Lightcycles in Magic Kingdom that you can try out — way before the ride even opens!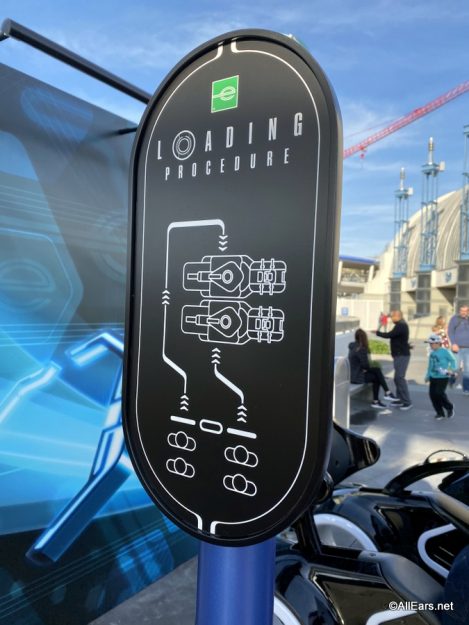 For those wanting a chance to take the new Lightcycle ride vehicles for a spin, there are two set up now in Tomorrowland in Magic Kingdom for guests to sit on and get a feel for this digital speed machine.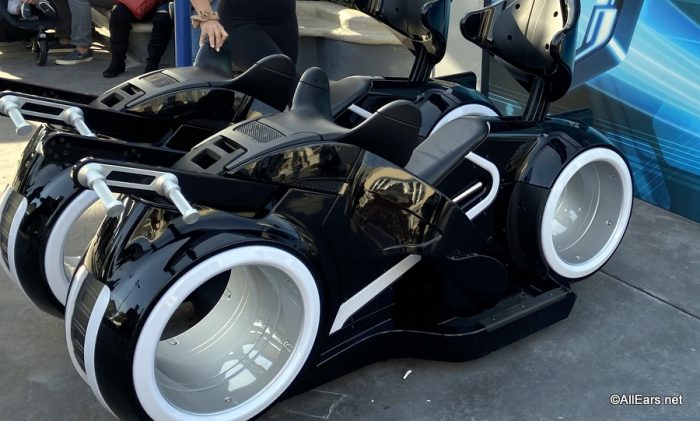 Snap a few pics on the Lightcycle and live out all your 80's movie dreams. This is also a great opportunity for anyone with any trepidation about riding this new attraction in Magic Kingdom to see if they are comfortable in the vehicle. (And if you're there at night, you can check out those flashy accent lights!)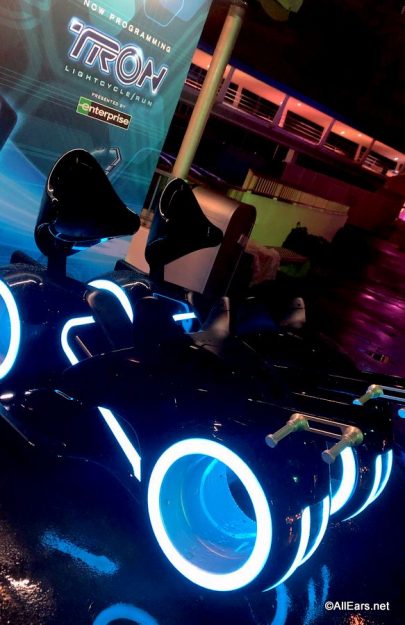 We can't wait to ride the Lightcycles through the Grid and race the evil red guys just like Flynn. Hopefully no one hits the light trail and burst into pixels.
Are you excited for TRON Lightcycle Run? Let us know in the comments.