It's hard to believe that Avatar came out ten years ago. It's even harder to believe that the sequels still haven't come out. To celebrate Avatar's anniversary, Disney has some familiar-looking new alien merchandise.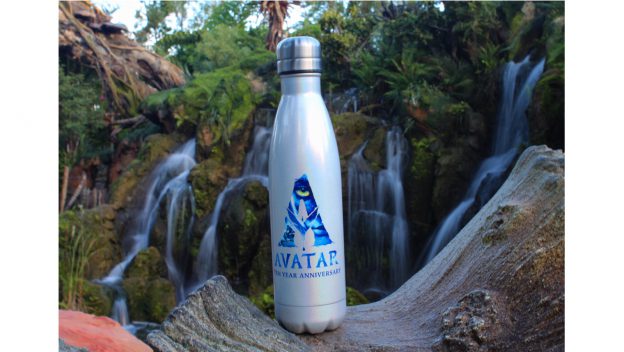 Since the opening of Pandora in Animal Kingdom, the shops there have been a haven for merchandise featuring giant blue people and banshees. Fittingly, you will soon be able to pick up some new exclusive merchandise at Windtraders and Island Mercantile in Animal Kingdom.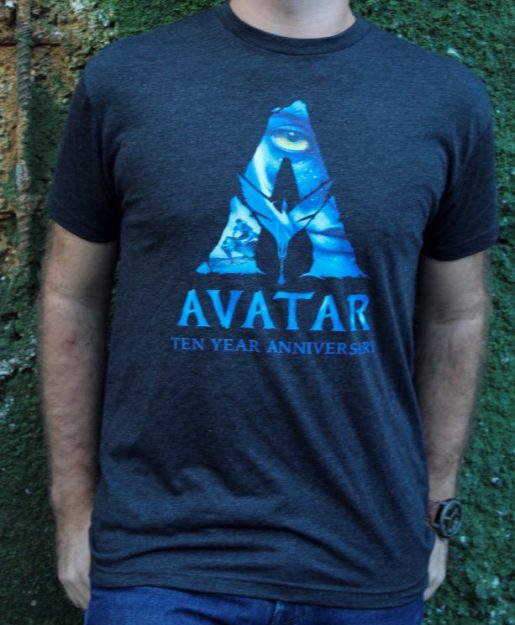 The items available will be an anniversary t-shirt in adult sizes, a stainless steel water bottle, and a vibrant lithograph (click here to see the shirts and water bottle and to order them online). If you're journeying to Animal Kingdom soon, get these before they fly off the shelves on the back of a banshee!
Celebrate Avatar's decennial by watching Avatar on Disney+ while waiting in line for Flight of Passage in your snazzy new shirt. Sivako!
How are you going to celebrate Avatar's anniversary? Let us know in the comments!