After five years of floating mountains, we can all agree that Pandora: The World of Avatar in Disney's Animal Kingdom is pretty impressive! From delicious food at Satu'li Canteen and Pongu Pongu to the awe-inspiring Flight of Passage attraction, there's so much to see and enjoy in this land.
However, some of the most impressive and interesting things in this land are the small details, and today, we spotted something new that made us stop in our tracks!
Over at the Windtraders shop, you'll find a new piece of merch that's even cooler than you'd expect!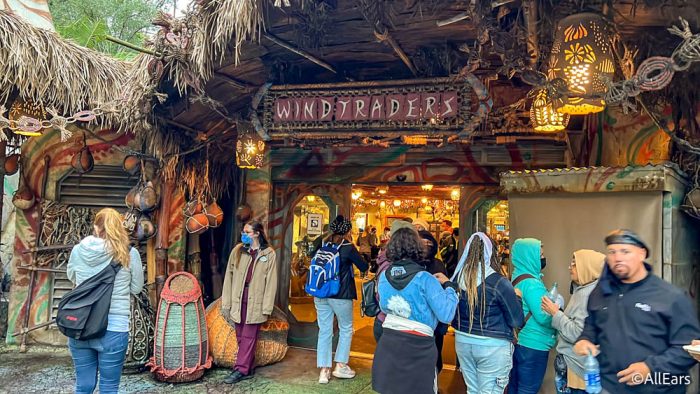 The Interactive Banshee Toy, available for $39.99, is a toy that sits on the wrist using a handy wristband!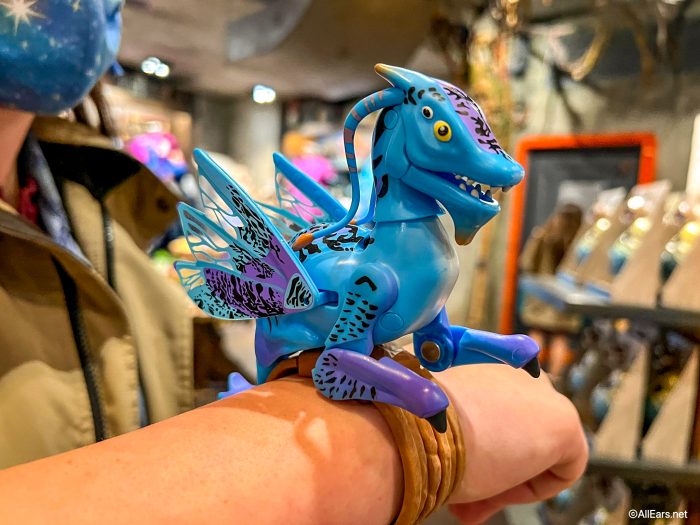 However, it doesn't just sit there, it does some pretty cool stuff: when you pet the banshee, it reacts differently depending on how many times you stroke it. Plus, it'll communicate with other Banshees when you pass by someone else who has one!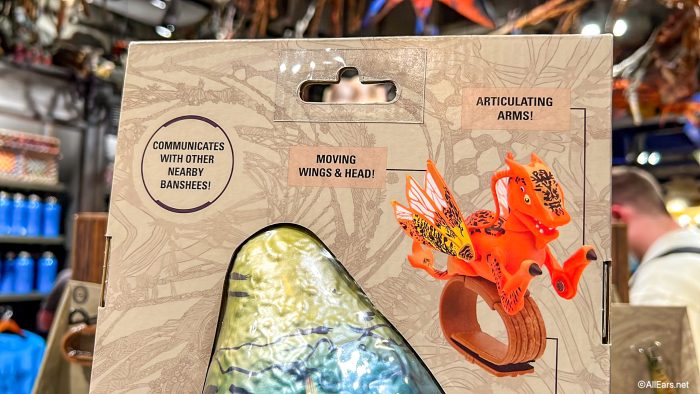 If you're not a fan of the blue Banshee, don't worry, this toy also comes in green and red! It also comes with an egg-shaped covering and accessories.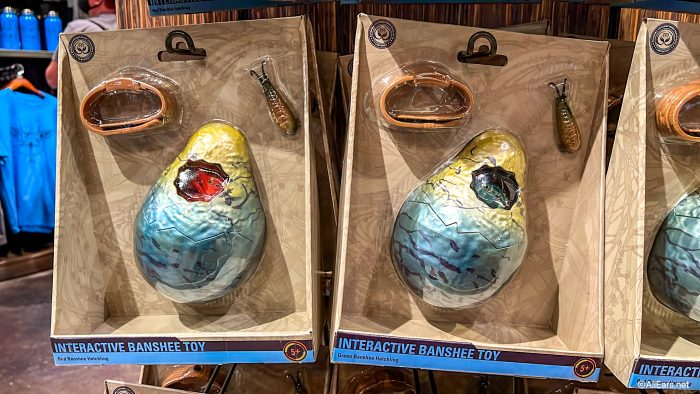 And if you're heading to Animal Kingdom, then you might as well get some snacks! We've got a video with 10 of the must-eat snacks at the park, be sure to check it out before your next trip.
You can find this new toy at Windtraders over at Pandora in Disney's Animal Kingdom!
What do you think about this new interactive toy? Let us know in the comments!