This week we are featuring Trash Cans of Walt Disney World. While there were many many themed trash cans I could pick from, I had to go with this one!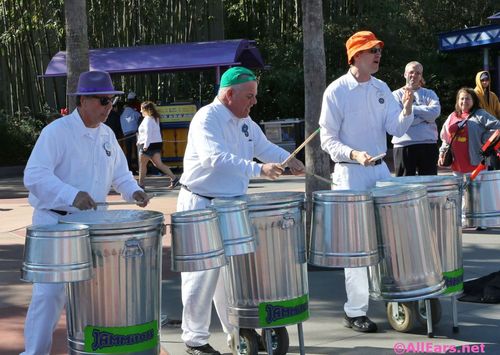 The JAMMitors are a trio of Custodians that entertain crowds with musical comedy by banging on trash cans. They have been performing in Epcot since 1996. In addition to their "regular" show, they become the Jammin Chefs during the Food and Wine festival and have a special Flower and Garden show as well.
They have 10 minute sets each day in Future World East near the Innoventions Breezeway. Check the times guide for show times.