Epcot's Holidays Around the World kicked off on Friday, November 28. One of my favorite holiday things to do at Walt Disney World is see all the Holiday Storytellers around World Showcase. Disney is getting away from the "Holiday Storyteller" name and now showcases it as simply Holidays Around the World.
"Share in the sights and sounds of the nations of World Showcase as each country's holiday heritage comes to life amid joyful music and time-honored traditions."
With so many entertainment changes in Epcot over the last several months, I was a bit leery when I first heard about the changes to Holidays Around the World. Then a couple weeks ago, I was able to interview Disney Show Director Marsha Jackson-Randolph about the changes, and I became cautiously optimistic.
Over the weekend I was able to watch the three new act, and I really enjoyed them. Here are my thoughts and a video of the performance.
China – the Chinese Lion Dancers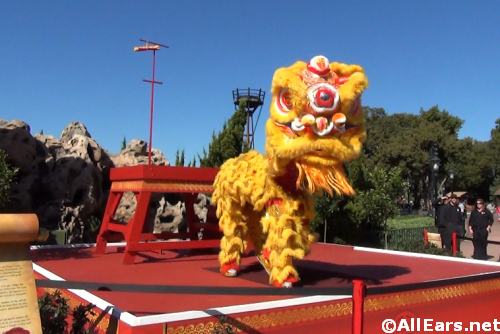 First, a lively performance by two talented dancers dressed as a Chinese Lion. (The lion may appear in bright yellow or red). The Chinese Lion Dance brings good fortune and happiness to all during the Lunar New Year and Lantern Festival. The Lion Dance dates back to the Han Dynasty of more than 2,000 years ago. The drums not only give the Lion something to dance to but the loud noises keep away evil spirits.
To be honest, I was a bit concerned when I found out the Monkey King (one of my favorite storytellers) was going to be replaced. I have to say, though, the Lion Dance was pretty cool.
The six minute performance takes place on a raised stage, which makes viewing very easy. I REALLY appreciated the narration (explaining the different parts of the show) that went along with the performance. Kids and adults both seemed to enjoy the show. At the end, the Lion will pose for photographs. I look forward to seeing this again.
Morocco Holiday Entertainment
Journey through the seasons of holidays in Morocco where celebrations are the spice of life in this 13-minute show. Celebrations include the Olive Festival, Rose Festival, Date Festival and even a Marriage Festival. The holy Ramadan celebration is also mentioned.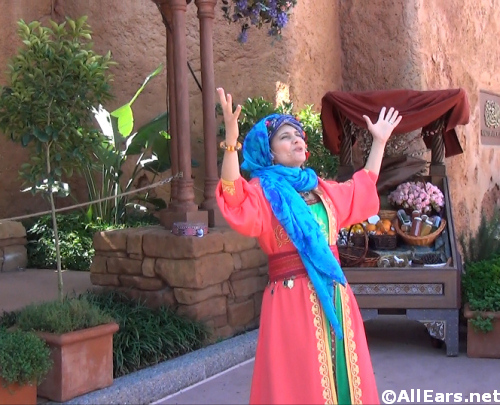 I enjoyed this performance. It was nice to see the various celebrations the Moroccan people have. There were several times the audience got to participate in the show, too!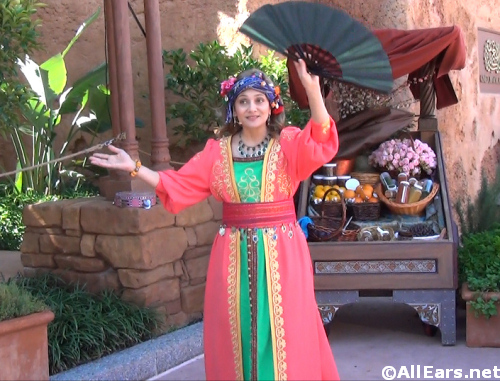 Mariachis and Dancers in Mexico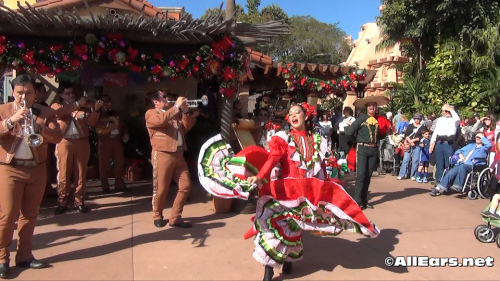 Celebrate the Fiesta de Navidad and join in the excitement of the music, dances and traditions of a Holiday Fiesta. Hear about La Navidad and Las Posadas.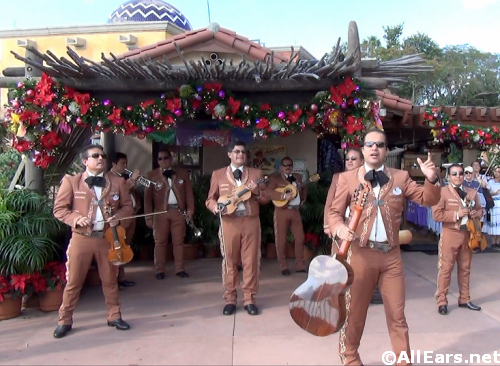 Of the three new shows, this was my favorite.
It takes the wonderful group of Mariachis and adds holiday music, stories, dancing and even a pinata (when the kids get involved) And who doesn't like to sing Feliz Navidad?!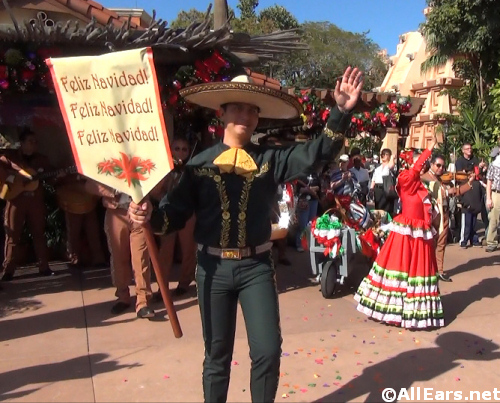 Have you seen any of the Epcot Holidays Around the World shows? Share your thoughts and leave your comments below!