One of the things you can try the next time you set out to take photographs is to tell a story. An easy way to do that is to shoot sequential shots of some physical change or act. It can be anything like a bike ride or a baby trying a new food. If you're really enthusiastic, set up the tripod and record a lunar or solar eclipse.
Last year I set my sights on the entertainment at the France pavilion in Epcot. Serveur Amusant is an acrobatic performance showcasing precision, balance, and control. There's no need for words, so the photos will do the talking.
Shot with my Canon PowerShot SX30 IS set to Program and ISO 200.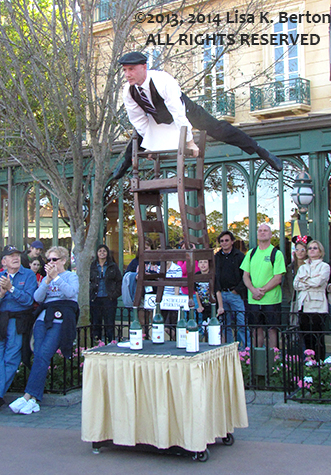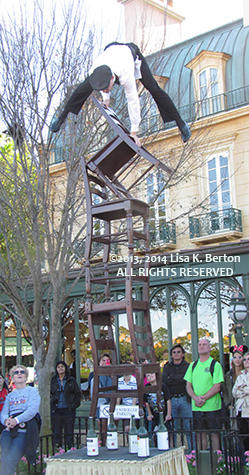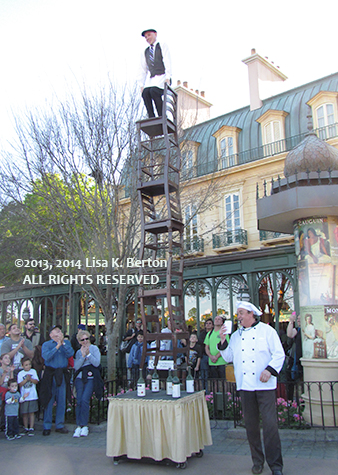 Come on over and "Like" my Facebook page or follow me on Twitter, my handle is lisano1.