I started my day at Splitsville Luxury Lanes at Downtown Disney West Side. I was expected to bowl at a charity event for Give Kids the World. I say "expected" because I haven't bowled seriously for many, many years, so I was a bit nervous. I didn't need to be; the event was a blast, and I even bowled a strike or two! Our lane was next to the large orange with the classic Mickey holes on the upper level wall mural near the escalator.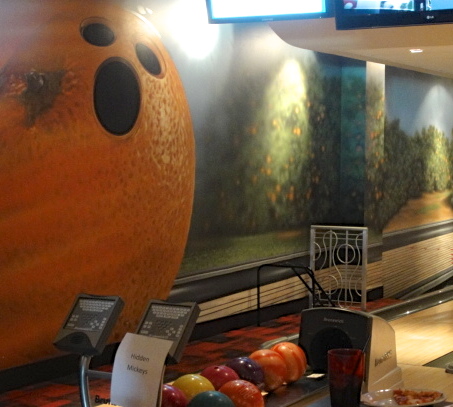 Mayor Clayton from Give Kids the World greeted everyone!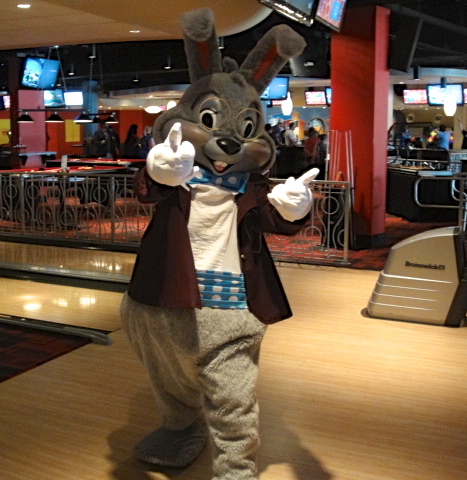 I toured Give Kids the World several years ago, and if you've never visited this awesome resort not far from Walt Disney World, schedule a tour during your next visit to Orlando. You'll never forget it! Over the years, many children with life-threatening illnesses and their families have been sponsored to stay and enjoy this resort along with all the other terrific attractions in central Florida.
My next stop was the Magic Kingdom, where the Princess Fairytale Hall is slated to open soon in Fantasyland. I hope a Hidden Mickey or two will be waiting for us inside!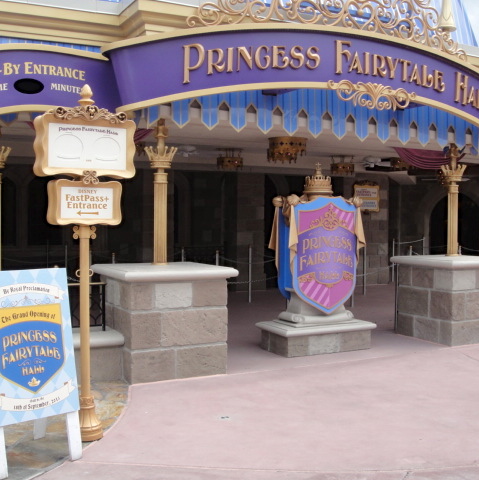 From time to time over the years, someone writes to me that the Hidden Mickey dishes are gone at the Haunted Mansion. I had that message recently, so I had to check out the banquet table. Thankfully, the plates are back in place where they usually are, at the bottom left corner of the table! (This dish image vanishes at times, but it seems to magically reappear later!)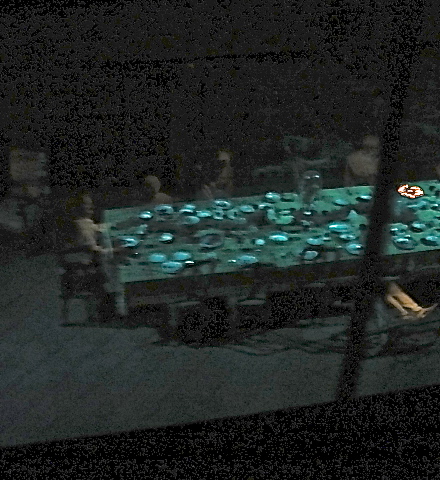 What do you think about this image? A cart wheel and two barrels outside of the Pirates of the Caribbean attraction seem to form a classic Hidden Mickey image. To spot it, you have to walk behind the cart away from the main Adventureland path. Let me know if you give it a thumbs up or down! (Thanks to Fred Bastien, Bonnie Smith, Bob and Liz and Robert and Liam and Cailin, Len Reeves, and Martha Tischler).