Eat to the Beat concerts take place during Epcot Food and Wine Festival. Shows begin September 27th and run until November 11th this year. The lineup will make anyone who grew up in the 80's and part of the 90's jump for The Pointer Sisters, vacation with the Go-Go's, and mmm bop along with Hanson.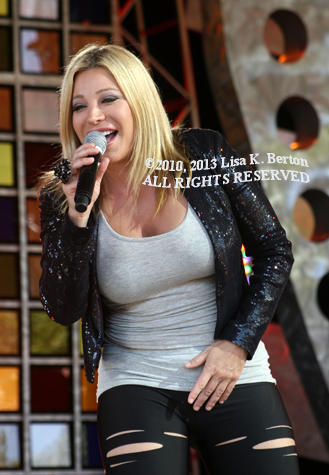 Taylor Dayne entertained vacationers in 2010 with her hit, Tell it to My Heart.
Scott will be here on Thursday with his photo.
Come on over and "Like" my Facebook page or follow me on Twitter, my handle is lisano1.