Deb Wills and Debra Martin Koma are onboard the Disney Fantasy for the Inaugural Media Cruise. Here are some of the photos that they are sending back from that experience.
Day 4: Monday, March 26, 2012
Good morning Port Canaveral. 3 days went very fast. Love the Disney Fantasy!

Disney Fantasy just before sunrise this morning

Last towel animal of the trip ;(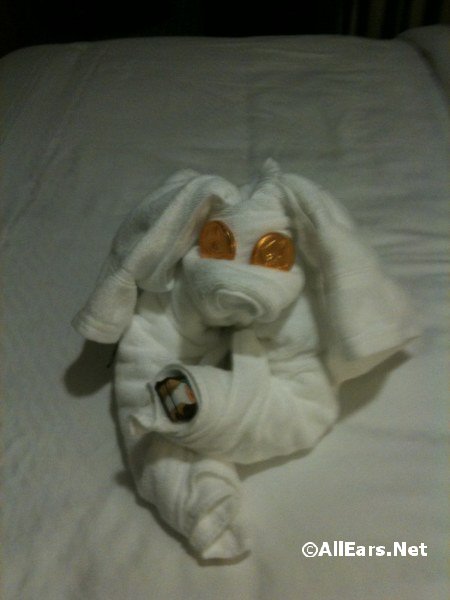 Farewell Fantasy! See ya real soon!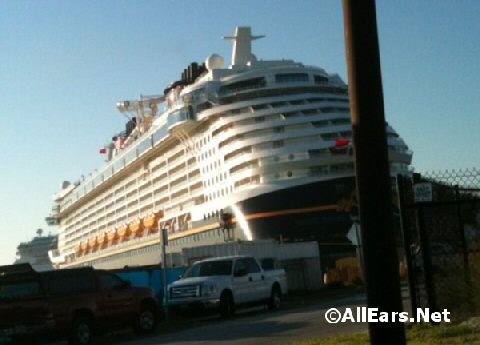 DISCLOSURE: As an invited media guest, AllEars' cruise expenses for the Disney Fantasy Preview Cruise were paid by the Disney company. Opinions expressed herein are solely mine.