Hi everyone! I have two calendars for you this week – March and April. I also have some news to share with you. I am planning to take a hiatus from AllEars in order to focus more on my business (Barrie Brewer Photography & Design – shameless plug!). The good news is that my work is keeping me very busy. Unfortunately, that is making it increasingly hard to keep up on my blogs – hence the two calendars this week! Not to worry though, my fabulous co-bloggers Lisa, Scott, and Erin will continue to keep you entertained.
I've met so many wonderful people through AllEars and it's been a pleasure getting to know you. I'm sure we'll see each other in the parks, but if you'd like to keep up with me in between trips, facebook is the best way for now: www.fb.com/barrieb
I know quite a few of you download these calendars so I will keep making them available. Look for links to future calendars and wallpapers on my facebook page. You never know, there may be some other goodies that show up there too.
Your friend, Barrie
You will need to have Adobe Reader on your computer to download the calendar(s). Just click on the photo to download the calendar you want. When printing CD Jewel Case size, make sure "Page Scaling" in your print dialogue box is set to "None" to ensure that the calendar prints out at the correct size.
This one prints out at 8.5″ x 11". It's handy if you need a calendar that you can write on.
This one prints out at 4.75″ x 4.75″, the perfect size for a CD Jewel Case frame.
And finally, this desktop wallpaper is for your monitor screen.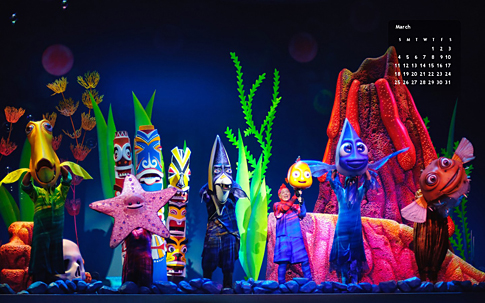 1024 x 768
1280 x 800
1280 x 1024
1440 x 900
1600 x 1200